On a sunny afternoon near the Gruene Bridge, Shane Wolf helps two first-time tubers navigate the Guadalupe River.
The general manager of Rockin' R Outfitters said spring break is a chance to "dust everything off" and prepare for a busy summer.
"It's our time to get everybody back in a groove and pull our core folks back out from the year before," he said.
The company's five New Braunfels locations began welcoming river visitors back to the Guadalupe and Comal on March 11.
"Seeing and visiting with all the people is my favorite part," Wolf said. "Everyone's on vacation, and it's great to see folks with a smile on their face as they relax."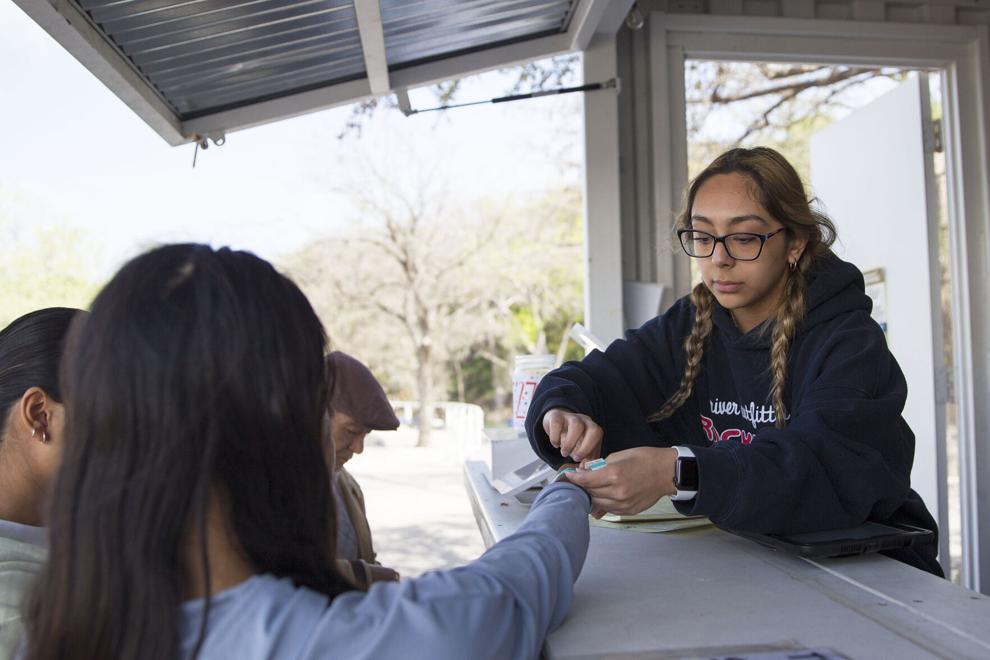 Flows are lower than average for this time of year.
The Comal was flowing at about 111 cubic feet per second on Wednesday morning, according to the U.S. Geological Survey.
That's compared to about 250 cubic feet per second this time last year.
Guadalupe River flows are at about 56 cfs in New Braunfels, compared to nearly 100 cfs last year.
"Mother Nature's our biggest adversary, or asset, depending on how you look at it," Wolf said. "Water levels like this in the past, we would have said 'no way,' but it's actually still a nice, cool, relaxing time in Texas, so why not?"
Canyon Lake releases for downriver water rights should help prop up river flows this year.
City employees are eager to welcome people to the area, said Amy Niles, the City of New Braunfels' river and watershed manager.
"One thing to keep in mind with the lower flows is that it's taking longer to float," Niles said. "If you're used to floating the Comal in an hour to an hour and a half, expect that to double at this flow."
River visitors should bring enough water to stay hydrated, and pack everything in reusable containers.
City river ordinances ban disposable food and drink containers, including glass and plastic bottles and aluminum cans.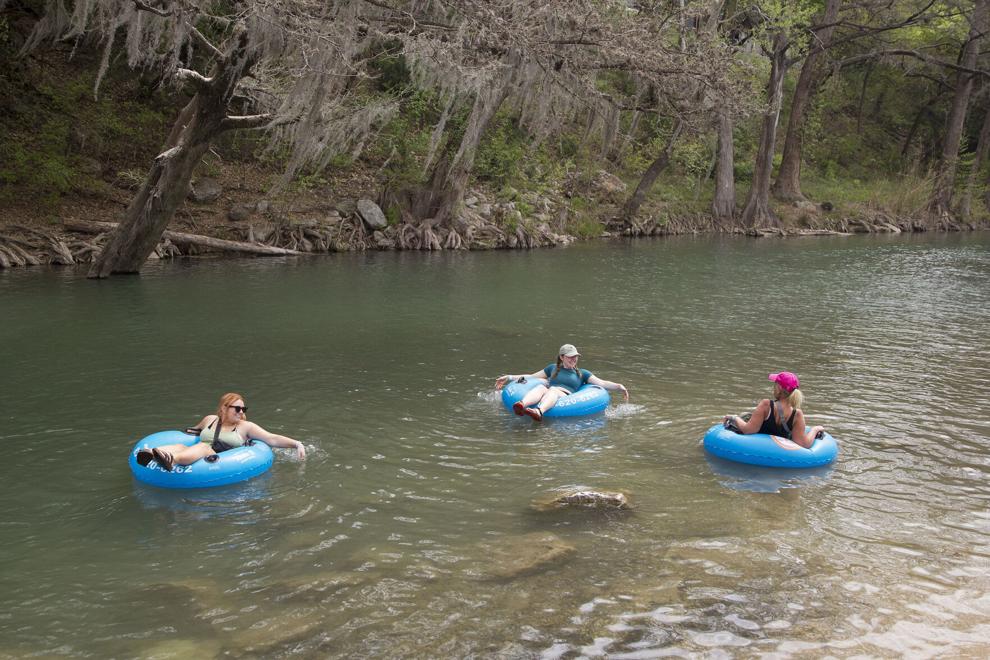 "We've also had a hard time the last couple of years with people littering the cans and bottles that they're pouring into the reusable container," Niles said. "If you see litter along the banks or in the river itself, you can help us by cleaning it up."
The city website (newbraunfels.gov/wpp) has educational games, quizzes and science experiments to help residents and tourists learn about protecting local watersheds.
New Braunfels has two free life jacket stations at Prince Solms Park.
"It's still early in the season," Niles said. "But even just with spring break right now we've seen a lot of people hanging out on the banks."
Visit playinnewbraunfels.com to learn more about public river parks and area outfitters.