Michael Alexander French
Q: What caused you to run for mayor of New Braunfels?
A: My wife and I love New Braunfels so much. We love the beauty, the people, and the charm of New Braunfels. I hate seeing the citizens of this great city moved to tears as it becomes super-congested and overpopulated. Our city has grown too fast for too long. We are witnessing the destruction of our city by condensed stacked housing and abused mixed use zoning that allows for the developers to build without impedance and without a care in the world. Our city is controlled by an elite established many that abusively control the rapid negative progression of growth without any form of common sense. I aim to slow way down our endless and uncaring growth before we ultimately become a mini-Austin metropolis.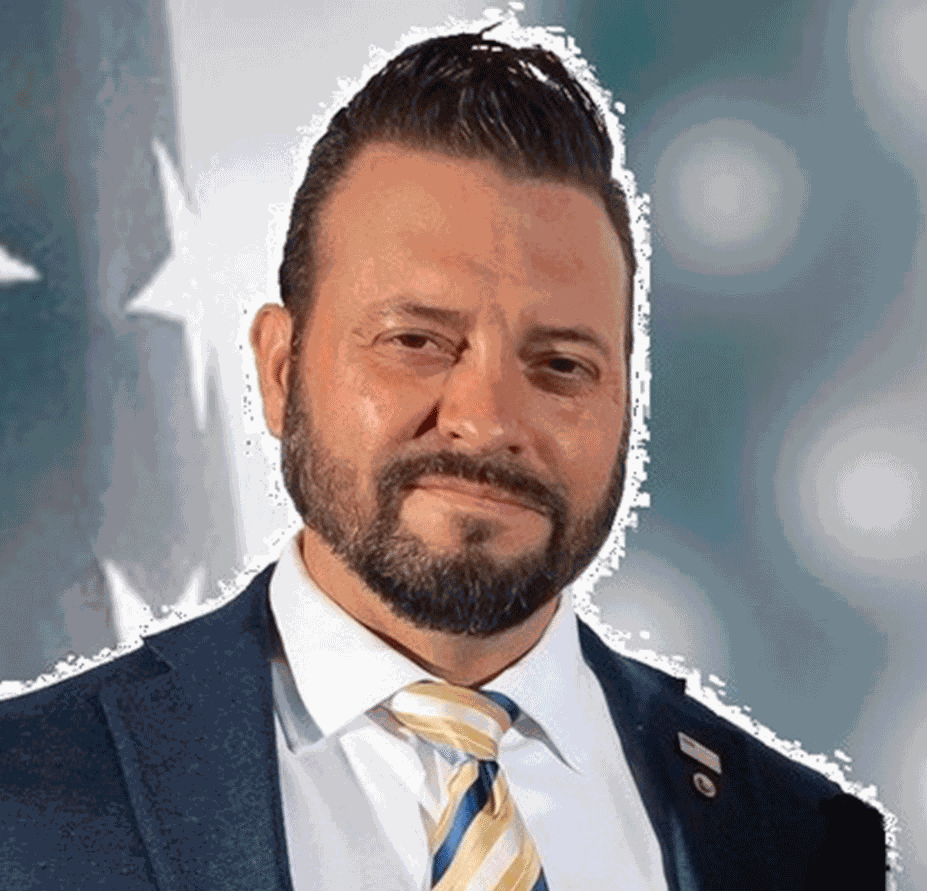 The police need our help and support! I am proudly and fully endorsed by our New Braunfels Police Officers Association. As your mayor, I will give them whatever they need to succeed. We need a Crime Control Prevention District (CCPD) created for our New Braunfels City Police. The New Braunfels Police Association advocates that crime is way up as the population is growing fast and the city's police force needs more money for hiring, training, equipment, and other crime prevention programs. Our police have outdated, esoteric, and obsolete radio communications equipment and infrastructure that needs to be entirely replaced. Remember, radio communications is a crucial lifeline under fire, a lifeline for all our police officers. Also, the NB police do not have the opportunity to do proactive policing. They currently have a two-officer traffic unit. The NB police only have three school district peace officers or school resource officers (SROs) for a total of 16 schools. That is extremely pitiful and scary for the safety and welfare of our children and teachers. How are we protecting our children? We are simply not.
The Crime Control Prevention District would allocate more money to the police department without raising taxes on the citizens. The New Braunfels City Council members voted against it and shot that idea down, expressing their deepest concerns that this was a very bad idea. City Hall does not care. Only $3.5 million would be allocated to the Crime Control Prevention District from the $9 million that's already earmarked to the New Braunfels Economic Development Corporation or the EDC. The money needed for the CCPD would come from the EDC's budget and that was a very bad idea for the EDC. Board members from the EDC expressed to the core that they did not like this idea at all. Some members of the city council agreed with the EDC. Those against the creation of the district included the president and CEO of the New Braunfels Greater Chamber of Commerce, whom was vehemently and adamantly against the creation of the CCPD. Why? The world may never know. I will support and pass the CCPD by bypassing City Hall and letting the citizens of New Braunfels vote on it.
I seem to be the only candidate that recognizes that our city and counties are running out of water. Our natural resources are depleting and there are no accomplished recharge zones that seem to be working as "designed." Our Edwards Aquifer is dying, and we are going to remain in a forever stage 3 water restrictions. I forecast a very real stage 4 during the middle of summer this year. Our Comal Springs has dried up and is no longer relevant. Our Landa Park Lake is quickly evaporating and so will then go our many endangered species of animals. Our Guadalupe River is extremely low and pathetic. Our beautiful Canyon Lake is receding and very low. My deepest concern is that our current city leadership, to include the Economic Development Corporation, the Chamber of Commerce, and the many elected officials within City Hall are enjoying the fact that our city, our counties are forever saying goodbye to our water — our lifeline. I want to conserve our water and to never approve any more businesses nor stacked housing that will consume a tremendous amount of our quickly perishing water resources.
Q: What separates you from your competition with regard to the mayoral race?
A: I am a U.S. Army veteran and not the elite establishment. I am not part of the problem. I am not a participant in the many popular boards that control City Hall and the city. Not to name candidates, but one in particular has been the greatest problem for our city. I have never willingly and without any form of common sense built this city to the point of a choked nightmare. I am not and have never been a board member, the vice president, nor the president of the Economic Development Corporation for over a decade. Notably, I am not half-heartedly participating and orchestrating in the careless perpetual growth of our city. I see the greed in our growth and the move to something that will not be stopped. I am not this person. I want to go to something close to a moratorium on growth. If I cannot legally enact this for our citizens, as they deeply wish it badly, then I will try my hardest to get to something close to it. I hate the growth and I will do all that I can to stop it.
I am the only candidate that fully supports our New Braunfels police and law enforcement. Again, the massive egos of the EDC leadership, the Chamber of Commerce, and City Hall have turned their backs on our peace officers in their time of need. I will never do what they have done. I will pass the Crime Control Prevention District! Do it is written, so it shall be done.
I am the only candidate that is going to battle for our natural resources, our water. I will use all forms of water conservation and educate our businesses and our citizens on the current dreadful water situation and do something about it. I will never approve any new construction/development that consumes a tremendous amount of our water. I love our water and I see it going away forever.
Q: How do you plan to manage the exceptional growth New Braunfels has experienced and continues to experience?
A: I will stand as the strongest advocate for a commonsense growth mentality battleplan. I do not like the growth and I will try my best to slow it way down. Our citizens are leaving because of this out-of-control growth. Our citizens demand better from our leadership, and they are not getting that. I plan on holding many hearings within the city's chambers with better advertisement so that our citizens can advocate for the de-growth movement. I will use my influence to change our absurd zoning layout and make sure that we stop with our congested stacked housing and clustered mixed use commerce development.
New Braunfels is losing its charm. New Braunfels needs to remain charming. I better do something quick before it is gone.
Q: What is your vision for the city three years from now?
A: I am greatly saddened by the fact that we are losing everything. I am greatly saddened that my family is thinking of moving somewhere else just to get away from it all. I once moved away from a busy city to just get away from it all and now we are back to where we started. I want to see more German heritage and more art for our great city. I want to see a cleaner, less developed future with less crime and congestion. I want a safer and more peaceful city. I want to keep New Braunfels small and charming. Most of all, I want our citizens to love the city they once fell in love with.
George Green
Q: What caused you to run for mayor of New Braunfels?
A: Fulfilling a promise made to a little 10-year-old boy, and the people asked me to run.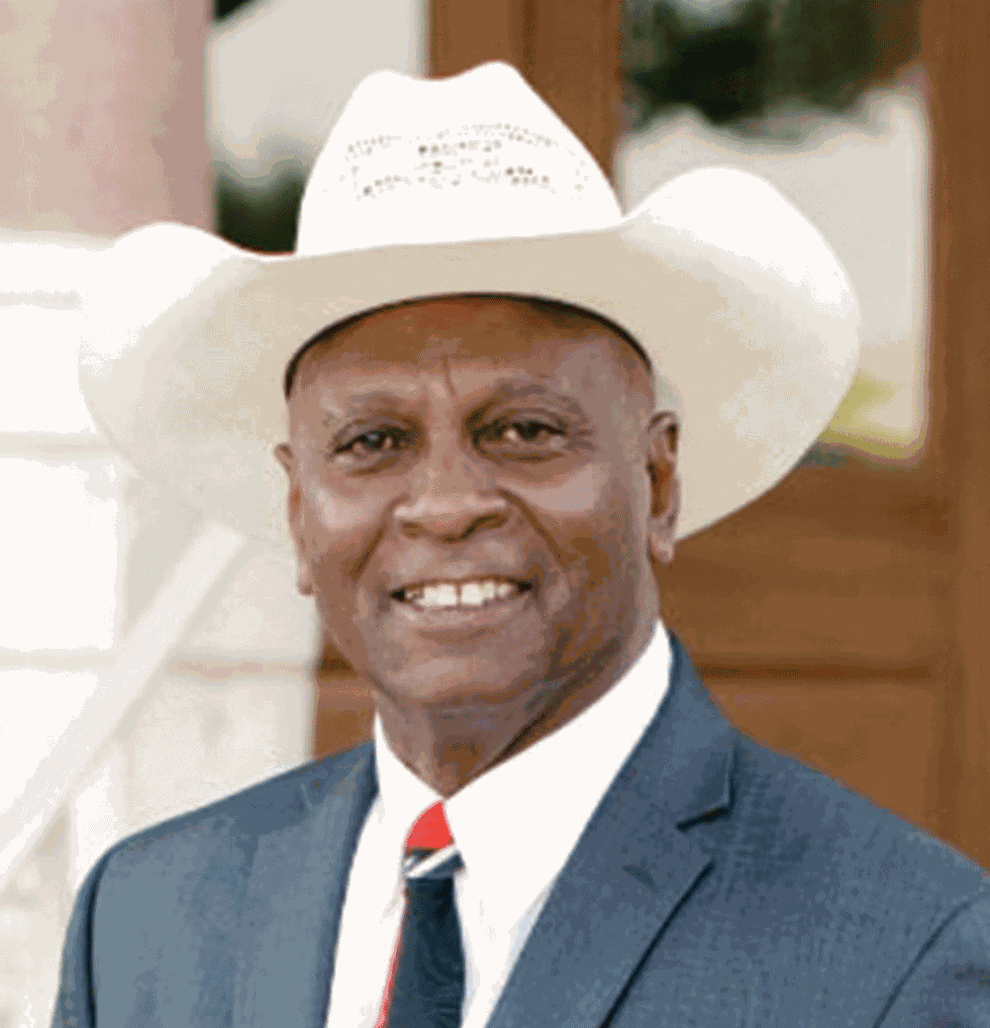 Q: What separates you from your competition with regard to the mayoral race?
A: I'm a native Texan born and reared in Texas.
I'm a product of New Braunfels, graduate of New Braunfels ISD.
I have been voted to the NB City Council twice.
I have worked with two mayors in NB on past city councils and four other mayors in Texas cities.
I was the City of NB elected appointee to serve on the Alamo Area Council of Governments in San Antonio.
I am currently the governor's executive appointee to the One Star Foundation. I am on the Public Policy Advocacy Committee for the One Star Foundation.
I have my real estate certification from Champion School of Real Estate and am a Huntsville Leadership Institute graduate.
College degrees: Associates of Arts in Animal Science from Blinn College in Brenham, TX. I have a Bachelor of Science degree in Agriculture Education from Sam Houston State University, graduated with academic honors. I worked on an Executive MBA from University of Nebraska in Omaha, Nebraska. I have a lifetime teaching certificate in vocational agriculture education, worked for three Fortune 500 companies — Eli Lilly and Company (outstanding salesman of the year), Merck Pharmaceutical (outstanding Salesman of the year) and Ryland Homes (outstanding salesman of the year).
State of Texas agencies: Texas A&M University — agriculture county extension agent & 4-H leader and Texas Department of Criminal Justice — budget manager.
Lifetime member of the Guadalupe Valley Peace Officers Association, numerous nonprofit experience as board of directors, and military — Army Airborne infantry.
Q: How do you plan to manage the exceptional growth New Braunfels has experienced and continues to experience?
A: By monitoring the number of building permits issued each year.
Residential density — zoning.
Economic opportunity — economic development.
Housing — affordability and availability.
Q: What is your vision for the city three years from now?
A: To make New Braunfels a better city for everyone. Prosperity and quality of life for our citizens and communities would be my goal, which I believe includes both peace and a globally sustainable living environment.
Neal Linnartz
Q: What caused you to run for mayor of New Braunfels?
A: Having lived and volunteered in New Braunfels for many years, I have experienced what New Braunfels was like 40-plus years ago and have seen it change over time. I have been very involved in the community for many years and running for mayor seemed like another great way to serve my community. Years ago New Braunfels offered very few employment opportunities and very few shopping or dining options. When I was younger, I always assumed I would have to live and work somewhere other than New Braunfels to find a good job but am excited that we now have a town that has employment opportunities for people who live here and we have options for shopping and dining. We have had some growing pains along the way, and I want to make sure we fix them and avoid them in the future. New Braunfels is a great community and I look forward to serving my community as mayor.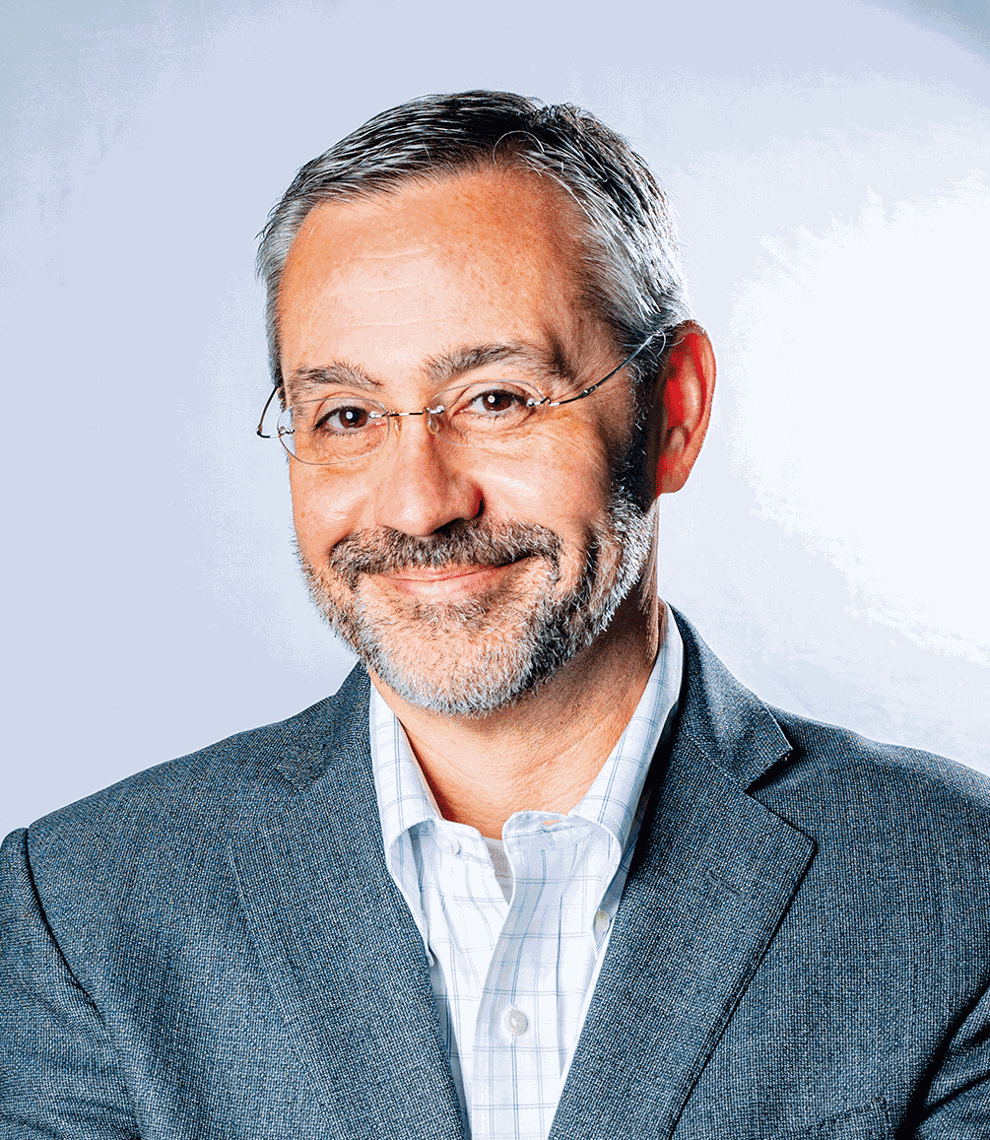 Q: What separates you from your competition with regard to the mayoral race?
A: I have been involved in New Braunfels for many years, so I have seen this community grow and change over the years. I love my community and have a proven track record of serving my community and volunteering my time. I am serving or have served in the following organizations, just to name a few: New Braunfels Economic Development Corporation, City of New Braunfels Building Standards Commission, Greater New Braunfels Chamber of Commerce, St. Paul Lutheran Church, Hope Hospice Board, State Bar of Texas Bar College, Comal County Bar Association, Central Texas Dispute Resolution Center Board, Wurstfest Association of New Braunfels, Sophienburg Museum & Archives Board, Braunfels Foundation Trust, New Braunfels Elks Lodge, Comal Education Foundation, and Gruene Lions Club.
My service on the New Braunfels Economic Development Corporation has given me the unique opportunity to work with our city staff, city council, NBU, county commissioners, Alamo Metropolitan Planning Organization, TxDOT, CISD, NBISD, and the members of the Economic Development Foundation on projects that impact the city and add quality of life to our citizens. A few of the projects we have funded over the last few years include: the expansion of Loop 337, Das Rec, downtown restrooms and sidewalks, SPARK Small Business Development Center, Central Texas Technology Center expansion, Brauntex Theater, Headwaters at the Comal, athletic fields around town and Zipp Family Sports Park, Landa Park Golf Course renovation, and many others.
Q: How do you plan to manage the exceptional growth New Braunfels has experienced and continues to experience?
A: We must manage growth by keeping up with infrastructure. As a proud Texan, I believe in property rights and that people should be able to do what they want to with their property, subject to zoning and codes for properties in the city limits. Without taking people's property rights away, we cannot stop growth, but we can make sure that we have the infrastructure to deal with growth. As we grow, we must have safe and adequate roads in our neighborhoods and around town. I will ensure that the city and developers work together on road design to make sure we can traverse safely and efficiently. I will make sure that we budget for continued improvements and added capacity to our roadways. I will work with TxDOT, the Alamo Metropolitan Planning Organization, and the county on exploring alternative methods of transportation to alleviate traffic and congestion on our roadways. I will make sure that developers pay the impact they will have on our roadways and the added capacity we need to deal with development.
As we grow, we must make sure that we have adequate water supply and the infrastructure to deliver it to our citizens. People already living in New Braunfels should not have to pay for the cost to acquire water and build infrastructure for the people who are moving here. We must make sure we keep acquiring adequate water supply and keep building the infrastructure to keep up with growth, but I will ensure that developers pay the maximum legally allowed fees for the impact they have to our water supply and infrastructure, and they will not be able to develop unless and until there is an adequate supply and infrastructure for delivery of water to their development.
We must protect the historic buildings, landmarks, and structures in our community. We must preserve our history and culture. I will work on updating zoning and the land development ordinance to protect our historic and culturally unique areas in town. I will work with developers to make sure they understand our history and culture and work to integrate that into development. The I-35 corridor is growing rapidly, and the growth will not likely stop soon but we must do what we can to make sure we continue to be "New Braunfels" and not just a suburb of Austin or San Antonio because New Braunfels really is a special place.
We must continue to add park space for the citizens of New Braunfels. I will ensure that developers either dedicate parkland and create parks in their development or pay a fee to fund parks elsewhere.
Q: What is your vision for the city three years from now?
A: I envision a New Braunfels not much different than the New Braunfels we know today other than we will have caught up on our water and wastewater infrastructure; we will be adding park space and additional road capacity; and we will have a thriving economy with great employment opportunities and additional options for dining and shopping to keep local dollars local. New Braunfels will continue to be a special place, only a little better, three years from now.
Edward Martinez Jr.
Q: What caused you to run for mayor of New Braunfels?
A: The Covid lockdown was the last straw. Never have I seen such a weak leadership move until our withdraw from Afghanistan. We the people were taken advantage of by the elected officials who abused the responsibility given to them by the people. They did what they wanted to do because they are scared. The Covid deal showed all we needed to know about what they would do in a tight situation. They proved to us they would run and hide behind the people when the bad man comes knocking at the door, because they can't handle the responsibility it takes to be a leader when times are tough. Freedom over security any day of the week — it should never even be in question. Let the people make their own choices, it has got us this far in life. If it ain't broke don't fix it.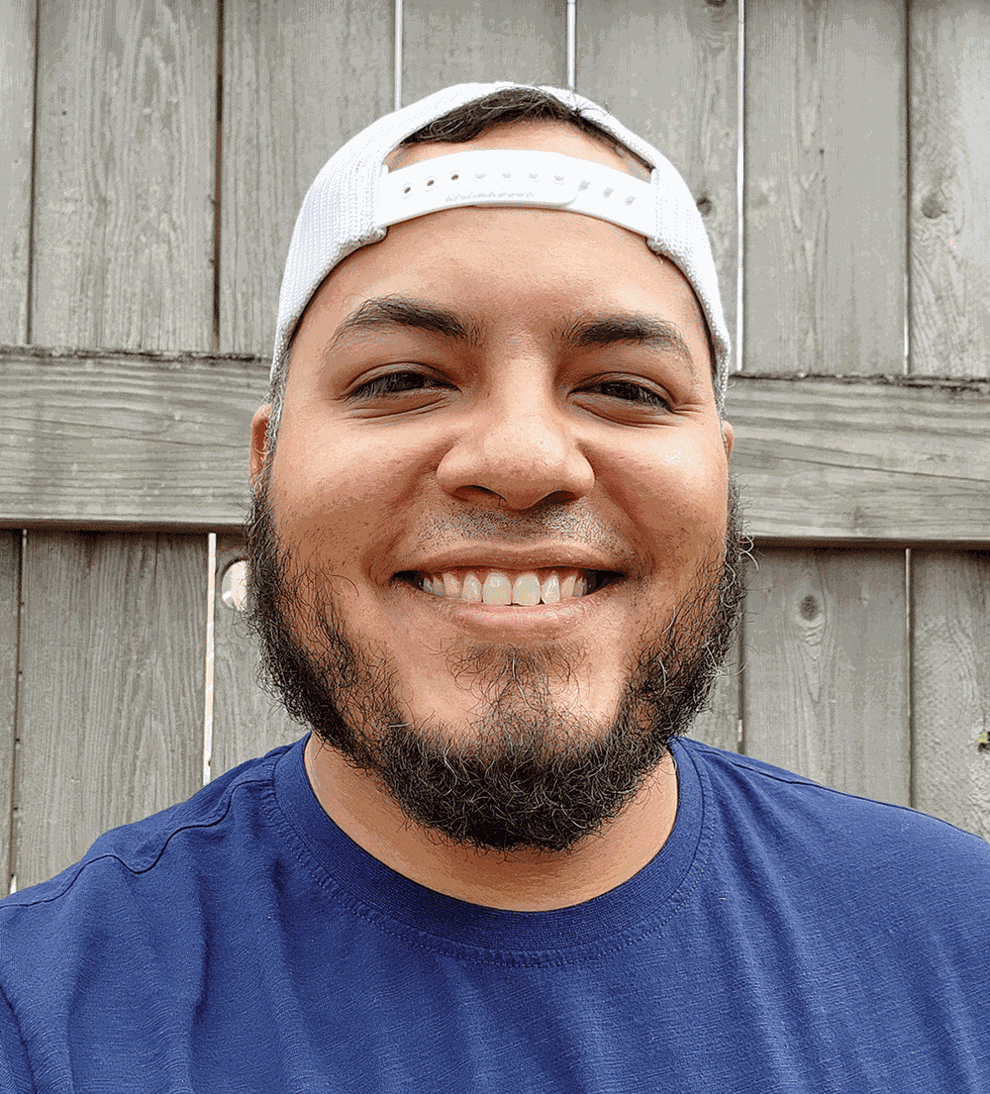 Q: What separates you from your competition with regard to the mayoral race?
A: I'm not a politician, just a regular dude who got really tired of seeing weak leadership in this country scared to hold anybody at all accountable to include themselves. There isn't a limit to the amount of good someone can do when they don't care who gets the credit for it. We need a regular dude in office who doesn't let the title in front of his name replace the name behind it.
Q: How do you plan to manage the exceptional growth New Braunfels has experienced and continues to experience?
A: To be the voice for the people when they are not there and to keep them informed at all times of what's going on. After that you will get a good idea of the direction the people want things to go in. Then you have your meetings where you do the fighting for the people, you have to make the best deal for the people, no other answer. But you also have to learn to say no as well. Either way you present to the people options — this is what happens if we approve over the next 3-5 years, if not approved this is what the next 3-5 years will look like. I believe we just have a misunderstanding of how the way things work and that it isn't as easy as it seems. Just like in our everyday lives there is a process to everything. We the people of New Braunfels owe it to the ones before us and those who will be here long after us to keep the tradition and culture of the best city in Texas alive and well.
Q: What is your vision for the city three years from now?
A: To have our culture and way of life be stronger then ever because the people coming here willingly adopt it, while still providing the opportunity for those who wish to create life here a chance to do so. Because if we think about it, half the population wouldn't be here if it wasn't for the opportunity that they had 20 years ago present itself and to this day still does, in this beautiful place we call home.