According to Pour Haus copartner Tim White, the best relationships are those in which each person has different qualities. As the saying goes, opposites attract.
White has a background in construction, while his copartner, Mike Keyser, has had previous bar business experience. The two met when White helped to remodel Keyser's last bar in San Antonio. White mentioned that he wanted to own a bar, and Keyser offered to partner with him.
In 2012, the duo opened Pour Haus in New Braunfels. They wanted an outdoor bar concept along with the bar being pet friendly. However, an ordinance at the time didn't allow pets to be at outside bars. According to White, the two worked with the city council in order to change the ordinance and now have a pet-friendly patio at their bar.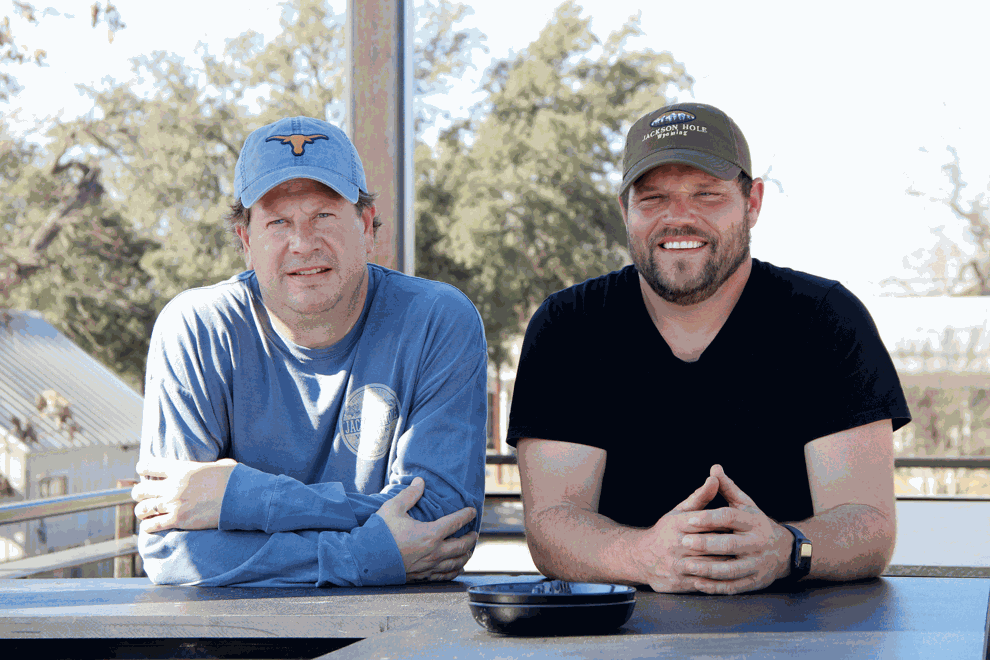 White and Keyser have helped to create positive change in the community through another ordinance as well.
"We actually helped write the solar ordinance for the city of New Braunfels, which opened the door for other commercial businesses to transition into solar and there wasn't an incentive from NBU," White said. "With our working and back and forth with NBU, we were able to come up with a resolution, so this was the very first commercial solar in New Braunfels that was approved and endorsed by NBU."
Solar panels line the rooftop of the partners' second establishment, Downtown Social, located immediately next to Pour Haus; although it may not be noticeable from the ground, a quick Google Maps search will show the full extent of solar panels being used for the building.
The two created Downtown Social five years after opening Pour Haus. Before its acquisition, Downtown Social's building has hosted numerous other business ventures. More notably, it used to be one of the original Ford dealerships in Texas; today, the original car lifts are still inside the building.
"I spent my entire life savings to open this bar, and, you know, we barely had enough money to open this bar, and then the opportunity came to expand," White said. "We were able to purchase the entire property… just the restoration of this building took, what about a year and a half, two years."
The restoration of the building to turn it into Downtown Social caught the eye of the Texas Downtown Association; in 2017, Downtown Social won the Best Commercial Interior category award for a community with a population over 50,000 from the organization.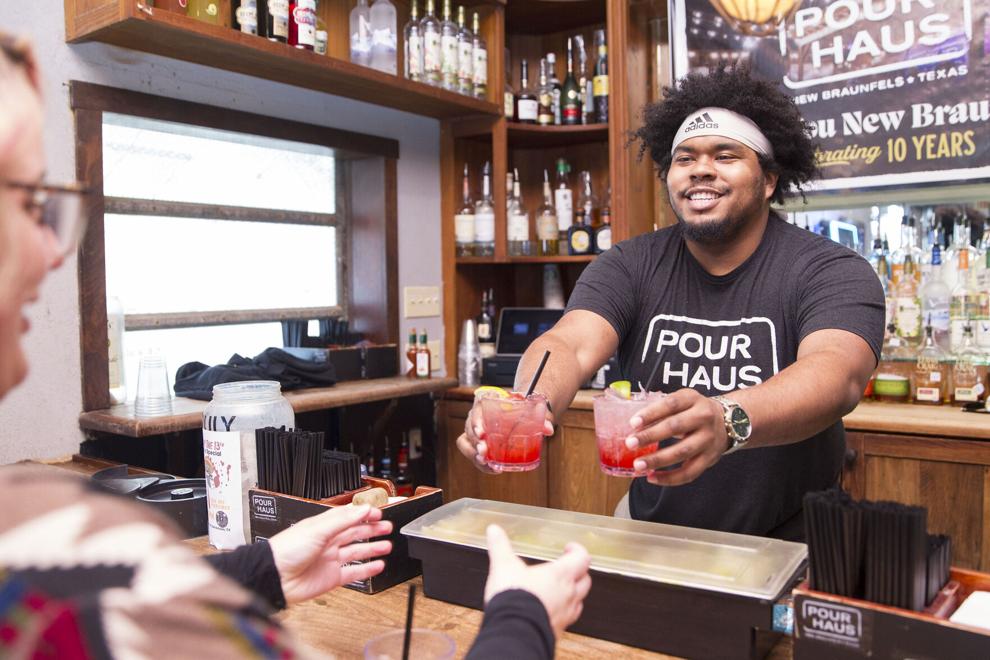 Although both Pour Haus and Downtown Social only allow minors to stay until 9 p.m. in most cases, Downtown Social was meant to be more of a family-friendly space.
White said he could already hear bowling pins falling in his head when he initially walked into the vacant building. Downtown Social offers other games, such as arcade cabinets, along with the envisioned bowling alley.
The most recent addition to Pour Haus is the rooftop bar; one reason behind making the addition was to give people an option to be more spread out and an additional option in terms of the ambiance.
The two created three different atmospheres for each area to create a bar-hopping experience without having people drive across town or pay to get into many locations.
While Downtown Social has a family-friendly atmosphere, Pour Haus was meant to have a rustic and laid-back feel. Live music is played daily, and many furnishings were repurposed. For example, the wooden Adirondack chairs at the outside bar were built by hand; according to Keyser, it took six months to make them all.
On the other hand, the new rooftop bar was built in about four months and opened on New Year's night. It was meant to be a getaway from the louder music-filled atmosphere of Pour Haus. Additionally, it allows people to reserve a space for an event.
This new addition came right after Pour Haus celebrated its 10-year anniversary.
"We've tried to invest a lot of money into this community," White said. "We're fortunate that we were able to, you know, employ as many people as we have…we've got really good luck with staff and retaining staff. I think it's a fun place to work. I think everybody enjoys it here."