Lending a helping hand in more ways than one, Big Serve brought out over 1,000 community members to help local nonprofits and make a difference during one of New Braunfels' largest volunteer weekends.
Thanks to the Big Serve 24 Meals on Wheels recipients have freshly mowed lawns, local schools and parks have improved curb appeal and community thrift stores are well-stocked.
These are a few of many projects Big Serve volunteers participated in — exposing the community to different organizations and teaching them ways to help during the year.
"It's just really nice to be able to see everybody across the community help out different nonprofits and learn about different nonprofits, and the different ways they can get plugged in," said Lauren Strack, assistant manager at Headwaters at the Comal. "It's really important for Big Serve, and hopefully, for us, to just plant the seed that we have volunteer opportunities every week."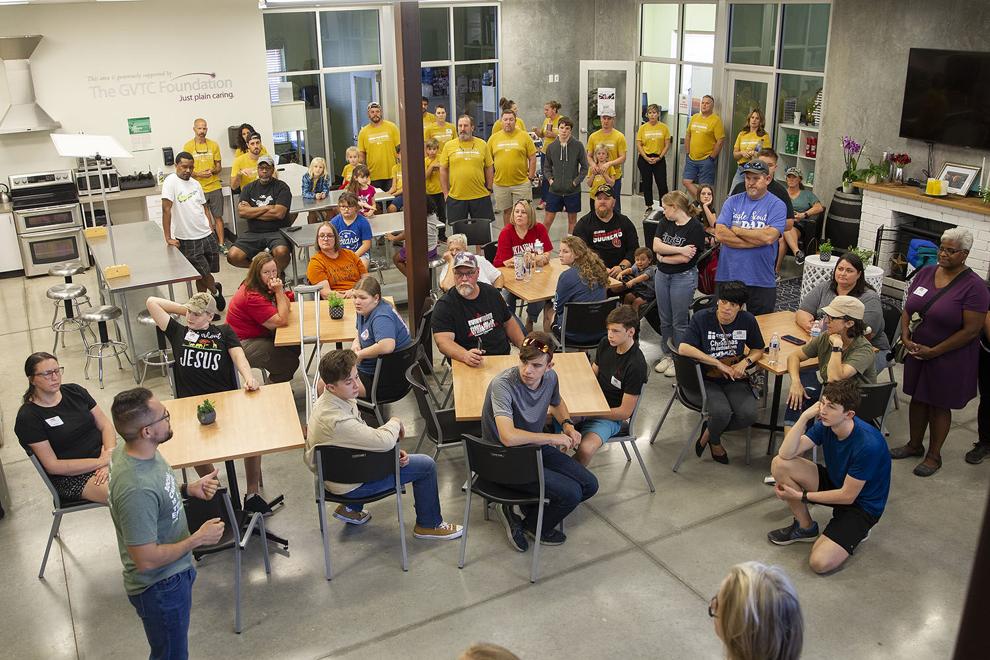 At the Headwaters at the Comal, community service was a family affair.
The Pertuis family spent Saturday morning cleaning trash along the river at the site in hopes of saving the animals and improving the river banks' appearance.
"Communities are not so good anymore like, leaving trash anywhere is not going to help do anything," said 8th grader Isabella Pertuis. "Just helping out a little makes a big difference and not a lot of people know that, so if they see other people doing something it might encourage them to do it as well."
The Headwaters at the Comal was one of several beautification projects that took place across the city. Others included elementary schools, which participated in Big Serve for the first time, Family Promise, which had its volunteers tending to the garden, and mulching trees at Landa Park.
Some projects took their volunteers indoors to help several nonprofits like the Habitat for Humanity ReStore, whose volunteers helped organize and stock the store to better serve the community.
Like many volunteers, Joan Fox participated in Big Serve as a member of her church and helped organize the Habitat for Humanity ReStore — even though she isn't a New Braunfels resident.
"It makes me feel like I'm working towards answering the call to serve," Fox said. "(Organizing the store) is going to help somebody else in need — they're going to come in here and maybe see something they really need … I just like to help people whenever I can."
The thrift store's profits go directly back into the organization to help fund builds, which go to families seeking affordable housing.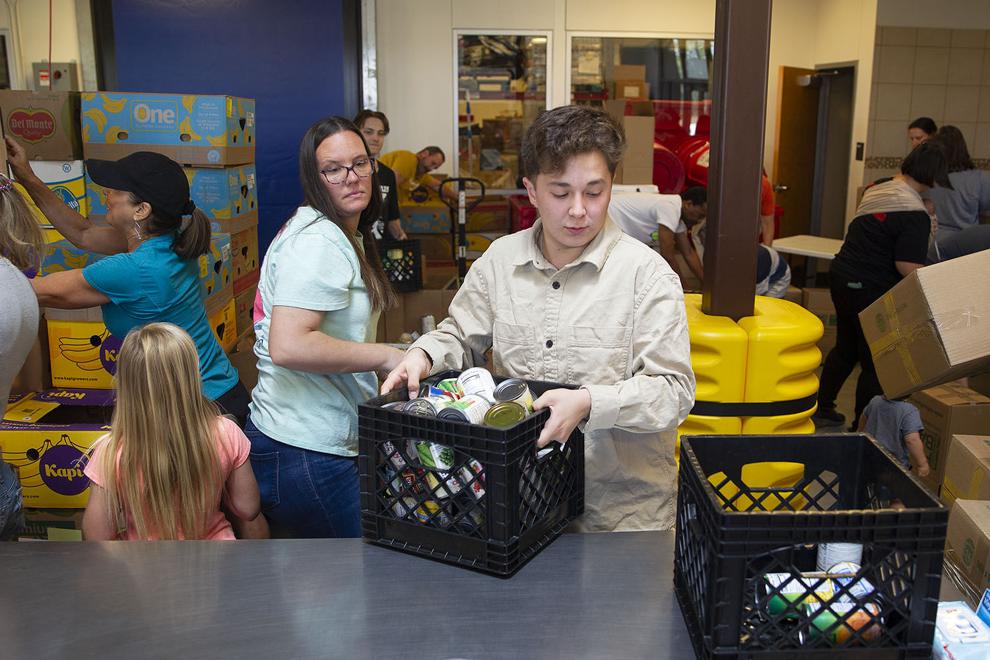 "Everything that happens is going towards helping somebody help themselves," Fox said.
In addition to Habitat for Humanity's thrift store, the Crisis Center of Comal County recruited volunteers to help clean housing and storage areas, and work in the Comal Thrift Shoppe while local food banks received help organizing shelves.
Along with projects, Big Serve collected donations for nonprofits in the community.
McKenna Children's Museum served as home base for donation drop off for 14 nonprofits such as the Gabriel Project, Light Work 316, Inc. and SJRC Texas.
The First Footing Shelter program, which supports those experiencing homelessness, received four bikes to assist guests with transportation, and people dropped off diapers for families in need for Options for Life and snacks for the kids that Children's Advocacy Center of Comal County serves.
While those who signed up for donations stopped by, they were also given the chance to fill out encouragement cards for local law enforcement and Meals on Wheels recipients.
Big Serve collected hundreds of cards, which will be delivered this week.
Big Serve volunteers worked at 60 different projects across the city that spanned 35 separate local nonprofits. Some were introduced to organizations they knew nothing about previously.
"Big Serve is just one of those things to be able to help out nonprofit organizations within the community that some people don't know about and don't know that they exist inside the community," said Hannah Duvall, donation ambassador for Comal County Habitat for Humanity. "It is just a great way for them to get out and get the word out."
While Big Serve weekend has wrapped, there are still many nonprofits in need of help throughout the year. Visit https://volunteer.servespot.org/communityservice for more ways to serve.