Future Long Creek High School graduates hoisted shovelfuls of dirt alongside New Braunfels Independent School District officials on Thursday, as the district broke ground on a second high school.
Long Creek will convert the district's current Ninth Grade Center campus into a four-year high school.
The school on Klein Meadows Road near the Legend Point subdivision will officially open in the fall of 2024.
Kara Bock, the district's acting superintendent, said the first phase of construction will add a three-story classroom wing to the side and back of the existing building.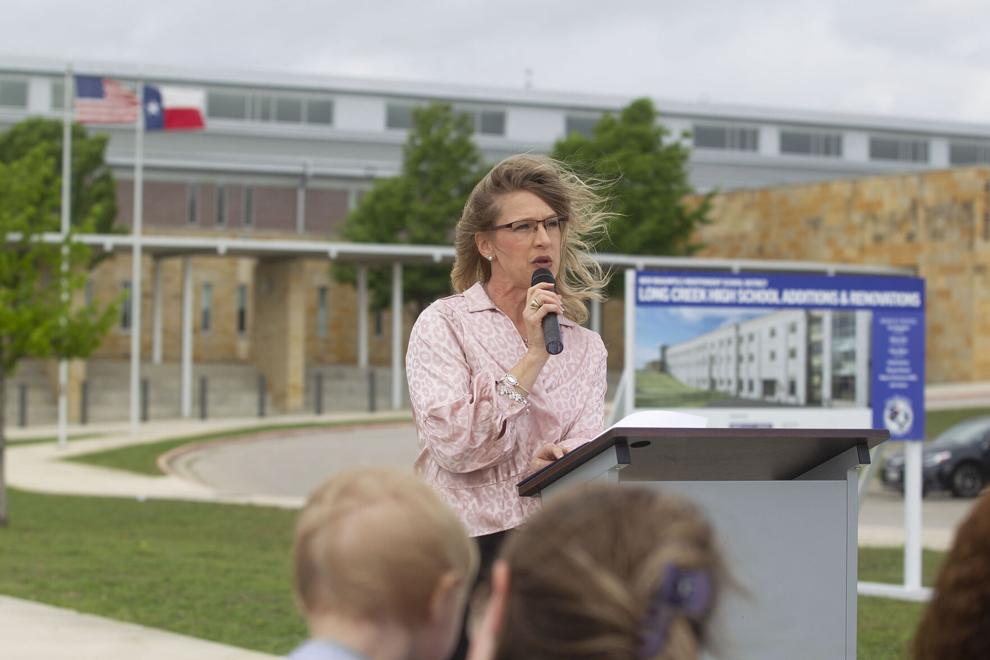 The new wing will have classrooms for general education, as well as career and technical education.
"Two additional parking lots will be added to include a band practice lot and designated entrances for our students with special needs," Bock said.
That first phase will be done by the start of the 2024-2025 school year.
Phase two of construction is another two-story building.
"That will house a new auditorium, a black box theater and scene shop, new fine arts classrooms for choir, drama and dance, and additional athletic facilities, including an auxiliary gym," Bock said.
Crews will expand the building front for administration offices and special needs classrooms.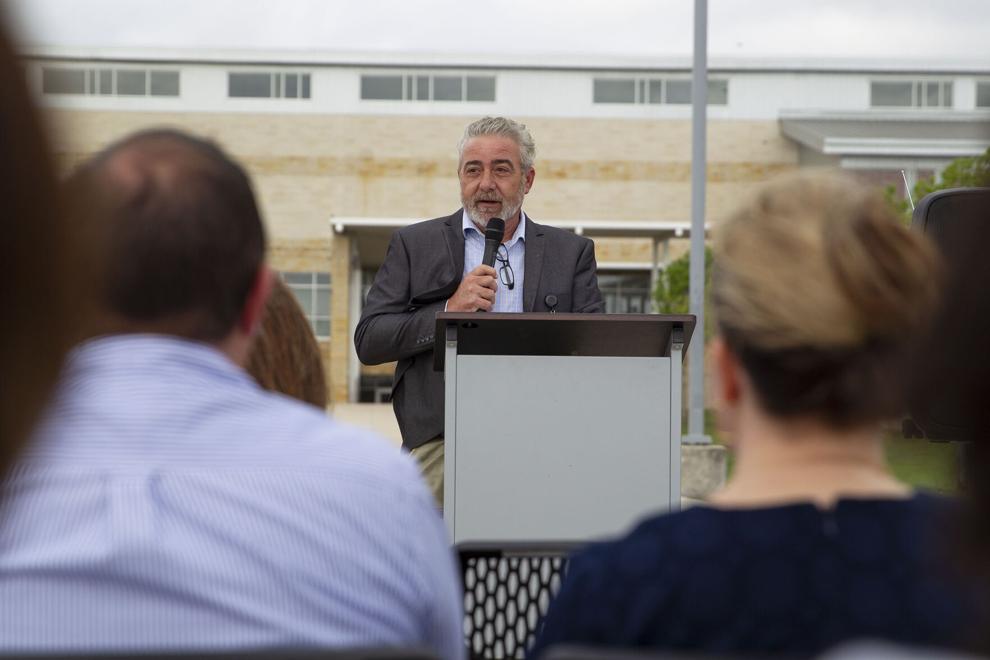 The school is building a new baseball and softball field, concessions and restrooms, and more parking behind the new tennis courts.
Long Creek will also add a campus entrance off of Zipp Road.
Officials expect phase two to be finished by the summer of 2025.
District construction services director Mark Liggett said the timeline will allow for the school to introduce varsity sports for the 2025-2026 school year.
Several students that will be part of Long Creek's first graduating class in 2027 joined the groundbreaking ceremony.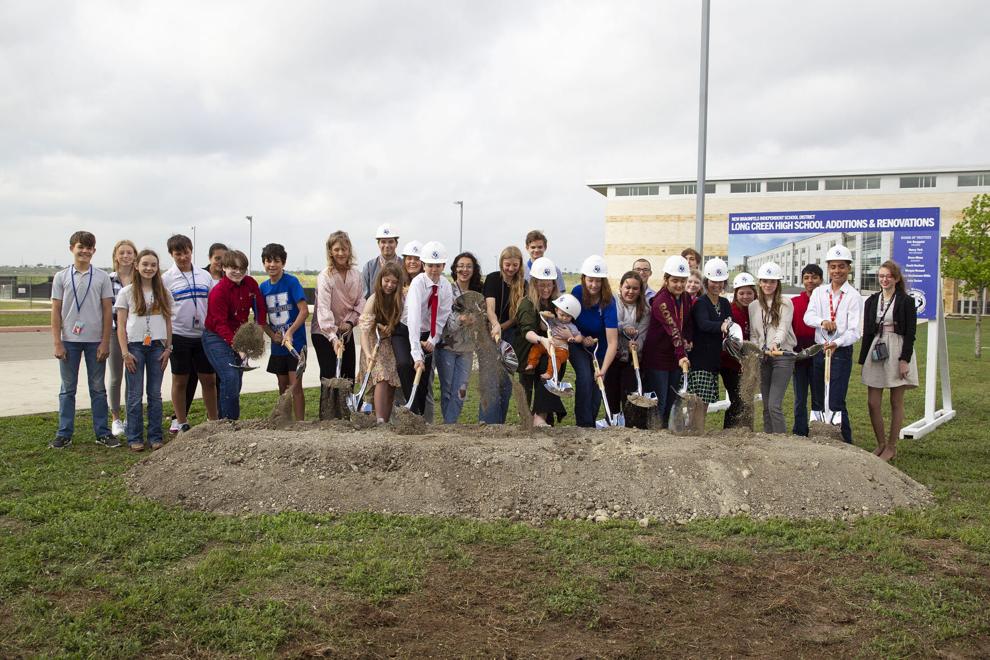 The school mascot will be the Dragons.
Long Creek school colors will be navy blue and dark green.
The new high school is funded by a 2021 bond package that totaled $327.9 million.
Voters approved nearly $122 million to convert the ninth-grade campus into a high school.
The 2021 bond also directed funds toward updating NBHS, building a new elementary school and renovating three elementary campuses.
Voters rejected a $20 million bond proposal to build a new stadium for Long Creek and renovate the NBHS press box and sports fields.
For now, Long Creek will use New Braunfels High School's Unicorn Stadium.
The campus was designed with the future in mind for the district of nearly 10,000 students, said school district board member Nancy York.
"With the continued growth in our community, this will not be the last school we build or need, nor will it be the last high school to be built," York said.
New Braunfels Middle School students will attend Long Creek.
Attendance boundaries include students on the east side of I-35.