The Lark Mason Gallery may be an auction house at its core, but its collections rival that of well-known museums across the country.
Since March 3, a collection of Asian textiles and other works have been open to public viewing.
The only other collections that are as comprehensive as the one in New Braunfels are at the Metropolitan Museum of Art and the Minneapolis Institute of Art, according to Lark Mason III, a featured appraiser on Antiques Roadshow and the head of marketing and operations for Lark Mason Associates.
The exhibition spans both the main level of the auction house and the basement level. Since the exhibit is divided into two levels, two different aspects of ancient lives in Asia are on display.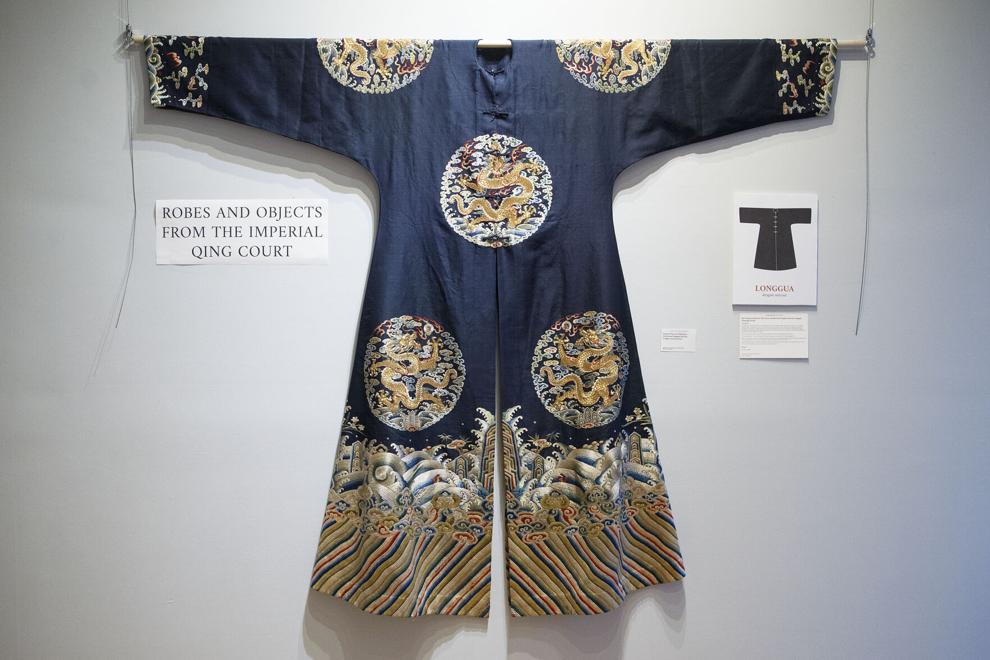 The main floor contains a large room that has been organized to imitate an imperial audience hall and help to give those in attendance an idea about life in the court.
In this room, everything was owned by the emperor or the dowager empress. Additionally, the garments on display were only worn once.
Some items on display include robes worn by Dowager Empress Cixi and Emperor Guangxu, who was the father of the final emperor.
Although the robes on display in this room would have only been worn by emperors and dowager empresses, there's a pink robe decorated with spring onions that is the exception.
Initially worn by Dowager Empress Cixi, the robe was also worn in the 1960s movie, "55 days in Peking."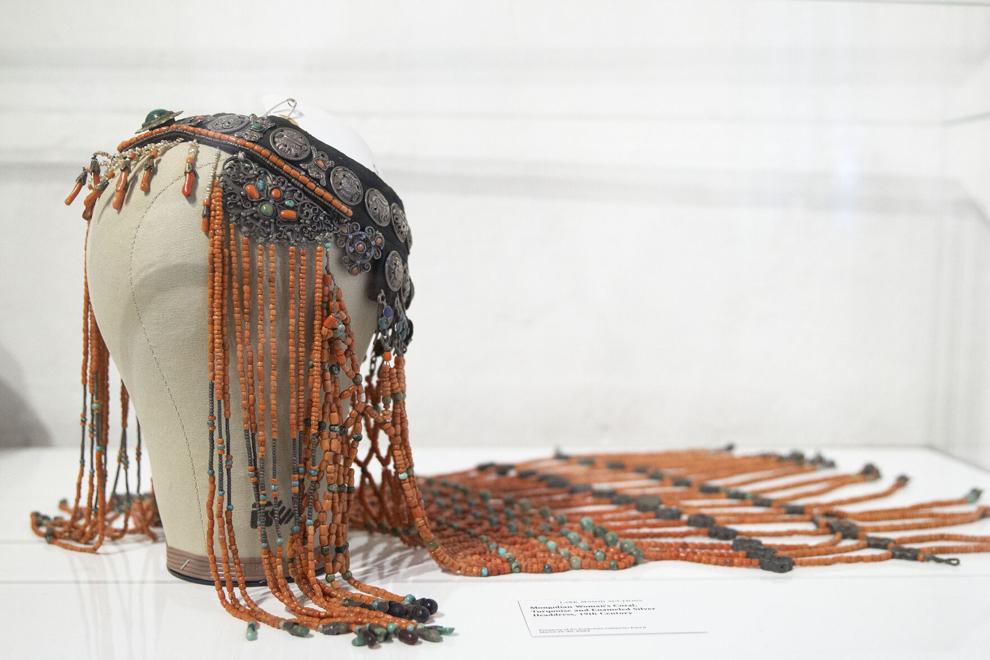 The basement floor, on the other hand, includes collection pieces that give insight into the more normal lives outside the court, along with pieces pertaining to theatre and religion.
"This is our scholars stuff," Mason said as he entered an area reminiscent of a study. "Imagine you are an apprentice; this is where you would come and sit down. You play your guqin. You'd play some and go … paint a painting."
Mason pointed out that the hanging scroll that was laid on a desk was not a painting, despite the brushstrokes that were seemingly used.
When looking closer at the hanging scroll, it's clearer to see that the entire scroll has been woven to imitate brushstrokes.
According to Mason, he's only seen one other similar work; the work in question was made for an emperor and now resides in the National Palace Museum in China.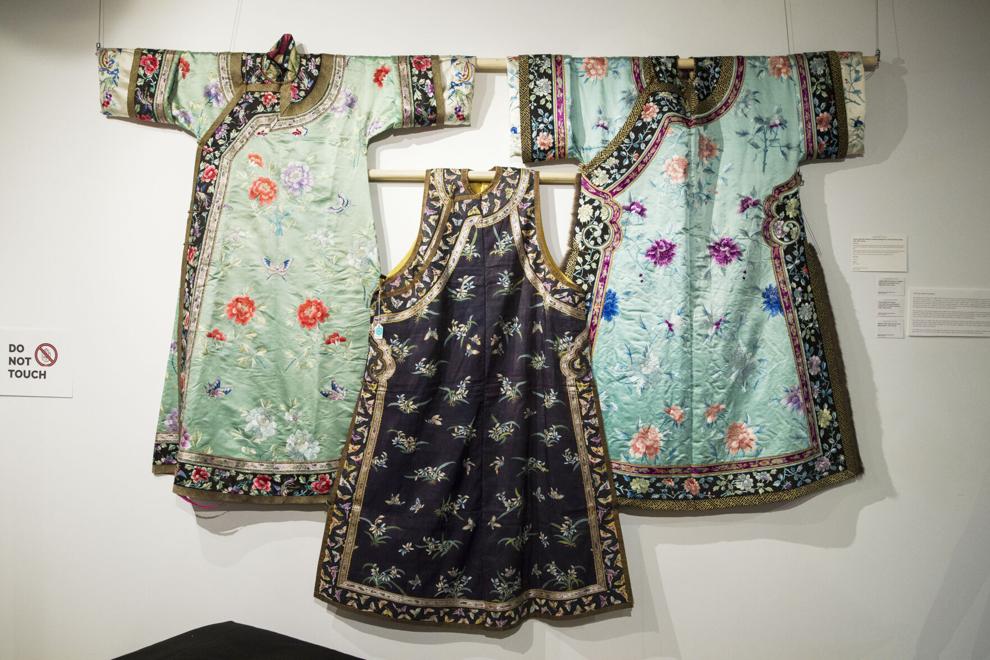 Both the item in New Braunfels and the one in China were made by the same artist, Dong Qichang.
On one wall, there are robes that would have been worn by princes, as denoted by their blue or brown color.
One robe showed more intricate craftsmanship, with details that can be more easily identified through a magnified lens.
Upon closer inspection, one can see that the threads used for a dragon's design on the robe are actually millimeter-thick metal wrapped with thread.
These items are only some of the many examples of creative and complex craftsmanship available for viewing.
Although Lark Mason Associates has another auction house in New York, they thought it would be a good opportunity to showcase it in New Braunfels.
"We thought, 'Why not share it with people who otherwise wouldn't see these ever in their life?'" Mason said. "I have never seen some of these, and this is what I do; this is what I do for work. I will likely — never in my life will I see a collection like this again. So sharing that with the community that we have become a part of and that we love is something that brings joy."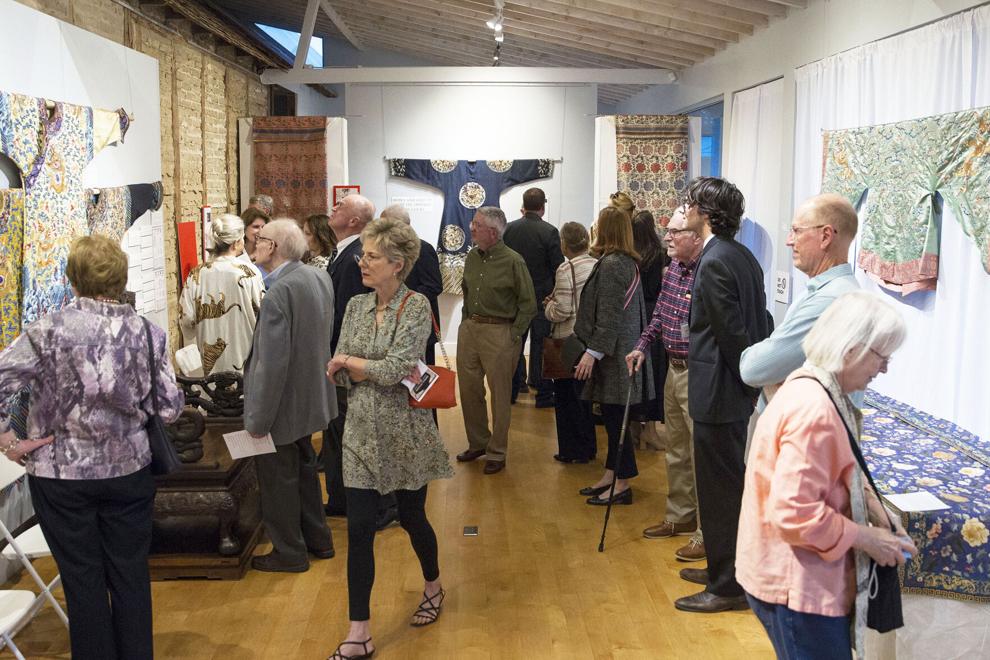 Items from the collection will be auctioned off, with some robes likely to be sold for over $200,000.
Until then, people can view the collection — or sit and take pictures on a 1920s warlord's throne — until the end of the month.
The Lark Mason Gallery is located at 210 W. Mill St., and auctions are held online through their website, www.igavelauctions.com.