As a boy, Eddy Luna watched police shows and made friends with officers while his peers were growing their hair long and getting into mischief.
"Even as a kid, all I ever wanted to be was a cop," Luna said.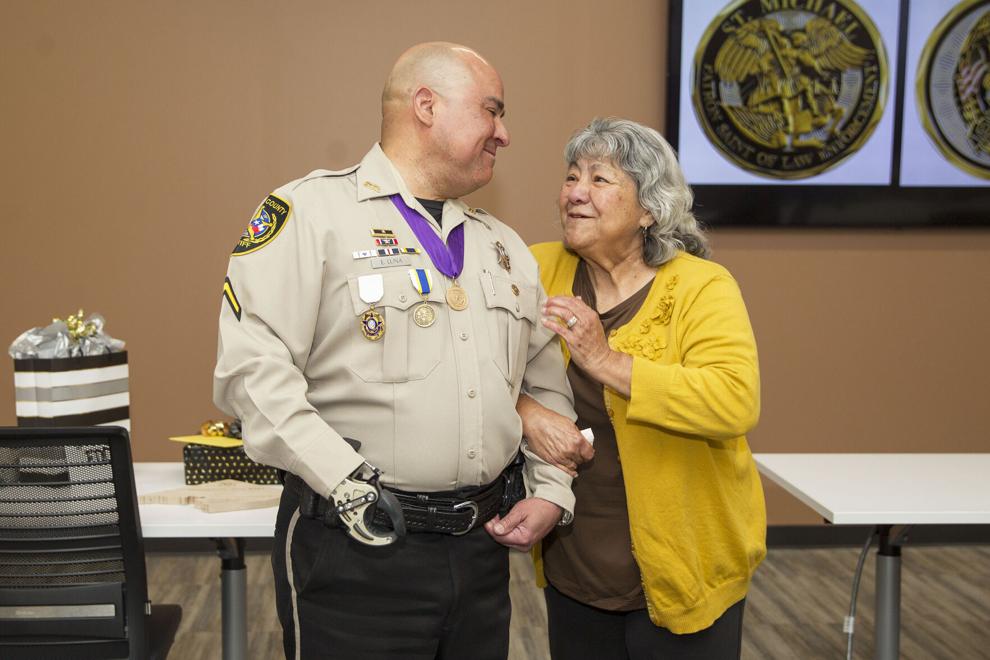 Now, Deputy Luna is retiring after 31 years with the Comal County Sheriff's Office.
It's not quite the ideal ending for the longtime lawman, whose right arm was amputated below the elbow after he was shot two years ago while serving a warrant.
But he is grateful for the support of his family and the community.
The deputy has been on medical leave since the shooting.
Losing his dominant arm complicated Luna's efforts to return to the job.
"I know my body, and I know that my capabilities are very limited right now," he said. "I didn't want to limit myself or my team by not being 100%."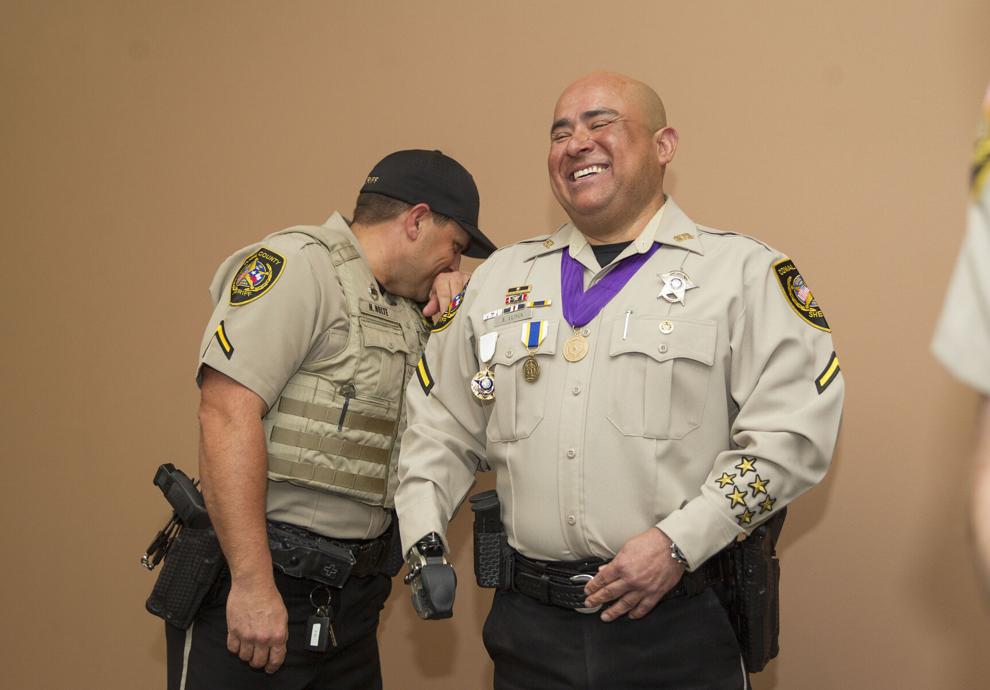 Sheriff Mark Reynolds said it is particularly hard for the office to lose a dedicated public servant like Luna.
"He has the heart of a giant, the spirit and determination of a lion, and we're going to miss him a lot," Reynolds said.
The Comal County Sheriff's Office hosted a retirement party for Luna on Friday.
The County Commission also presented him with an award for his three decades of service.
'Unbelievable pain'
By August 2020, Deputy Luna and other CCSO officers had been unsuccessful in two attempts to serve a warrant to Brian Scott Sharp.
The Spring Branch man hadn't responded to a court proceeding related to an evading charge from Bulverde police.
On Aug. 20, Luna and Deputy Nick Nolte arrived at Sharp's home for a third time.
Sharp bolted for the house, and the lawmen banged on the door and yelled to let him know who they were.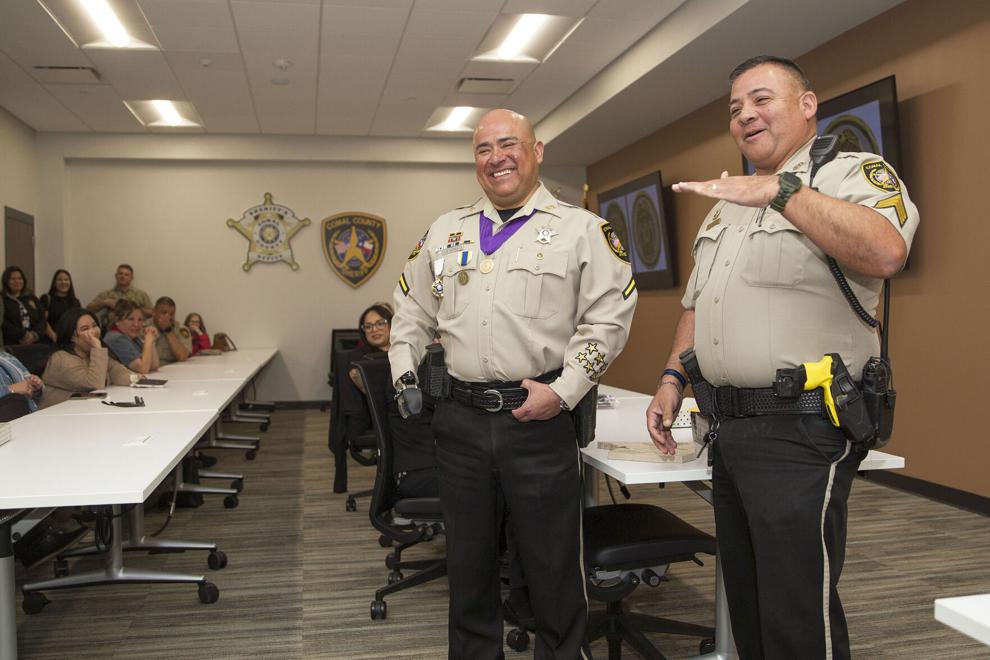 For an hour, Sharp kept asking to see the warrant.
Nolte kicked at the door, and it cracked open. Then Nolte saw Sharp's gun, and shouted a warning to his partner.
Luna was hit by Sharp's shotgun blast. Another shot narrowly missed Nolte.
Luna's brother Rene, another CCSO deputy on the scene, wrapped a tourniquet around Eddy's arm and helped transport him to the medical-evacuation helicopter.
During Sharp's trial, Luna described "unbelievable pain" from the shot that shredded his right arm.
"They cut away my uniform but I didn't want to give up holding onto my arm — I just didn't want to let it go," he said.
Luna underwent 12 surgeries in less than a month at a San Antonio hospital.
He received a hero's welcome from the community when he was released home to New Braunfels.
In August 2022, a jury convicted Sharp of attempted capital murder of a peace officer for shooting Luna, and aggravated assault for firing at another officer.
Sharp was sentenced to 55 years in prison and fined $20,000.
A calling to public service
Luna graduated from New Braunfels High School in the late 1980s and joined the Army.
He served in the military until he turned 21, and returned home to work for the Comal County Sheriff's Office in 1991.
"Public service was my calling for a long, long time," Luna said.
As a law enforcement officer, he tried to put himself in other people's shoes.
"Everybody that we come in contact with, it's going to be because there's an issue," Luna said. "It's never a perfect day for them. So if I can make that person comfortable and be someone for them to talk to — that's what I tried to do."
For now, Luna plans on enjoying retirement with his family and getting stronger.
"I would love to come back to the county in a civilian position," he said. "I think I still have a lot to give."