The Westside Community Center is doing what it can to keep up with booming growth.
While it halted some events because of the pandemic, it is picking back up the pace with activities from cooking classes to tai chi.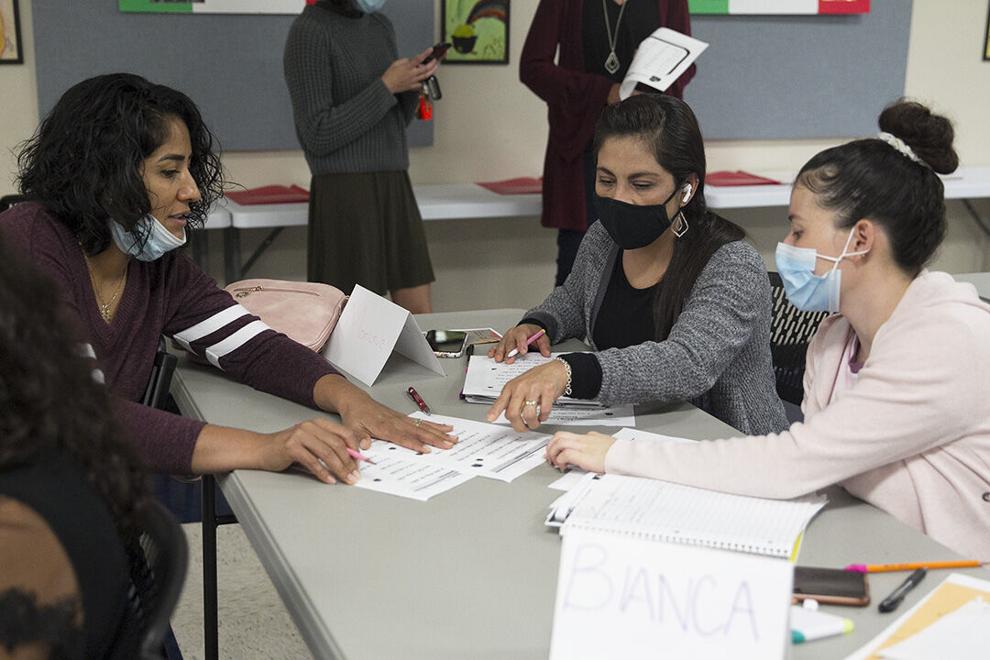 It also participates in holiday events as the seasons change, such as its recent colorful Dia De Los Muertos display, with coloring pages and dolls donated by a local.
The Westside Community Center serves as a beacon for new families and immigrants from all over moving to New Braunfels. 
It adapts and changes for its community members' needs, adding a new library wing or continuing programs such as its English as a second language class.
With a changing city, the center hopes to keep abreast of that change.
"We're always constantly moving to the next build and just a lot of nonprofits, too, that are expanding and working so hard to expand in the space they have and to build on to what they have," Westside Community Center outreach coordinator Jennifer Hernandez said. "We have to find out how [locals] got in the door and while they're here engage with them."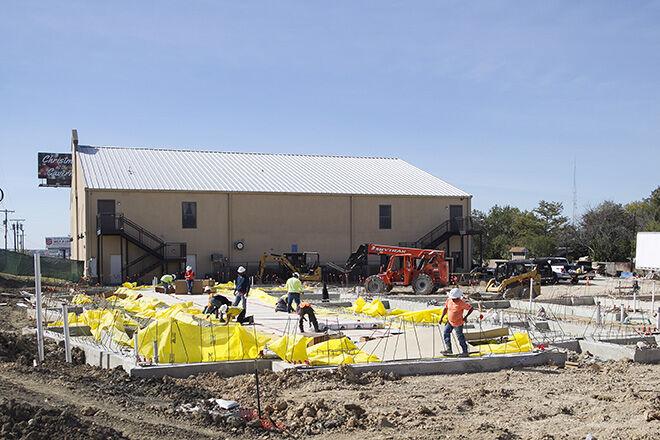 New Library
The Westside Community Center is expanding its services with a new 8,800-square-foot library. 
The library at 2932 I-35 South along the highway will be equipped with new technology and much more space to replace the current 600-square-foot library room.
The library will likely be complete by next summer or fall, New Braunfels Public Library Foundation officials said.
"It's what a big campus should feel like," Hernandez said. 
Library programming is for all ages, from littles ones to adults to seniors. Programs include kids' storytime, the book mobile, educational classes and other programs to be added on as they go.
The new branch will face the adjacent neighborhood, welcoming itself to the community. It also has a walkable area connecting the library to the center, so kids can read while their parents participate in classes at the center.
"You're home, you're in a safe place," Hernandez said. "This is a second home for a lot of people."
The library also will have an outdoor garden space, now under construction. 
The Library Foundation will support the $152,764 cost of the community education garden, which will teach children and families about growing plants and nutrition.
The center still needs donations to meet its fundraising goals for the garden, which is still open. 
Hernandez said it will be for small harvesting to make meals such as stir fry for food literacy. She said she is hoping to continue the library's partnerships with local schools, including the new NBISD Ninth Grade Center nearby and other schools popping up.
"We wouldn't have anticipated all of it at its level right now," Hernandez said. "But we're very excited about it and I'm proud as an employee with the library. It's seeing what the community means and what they need."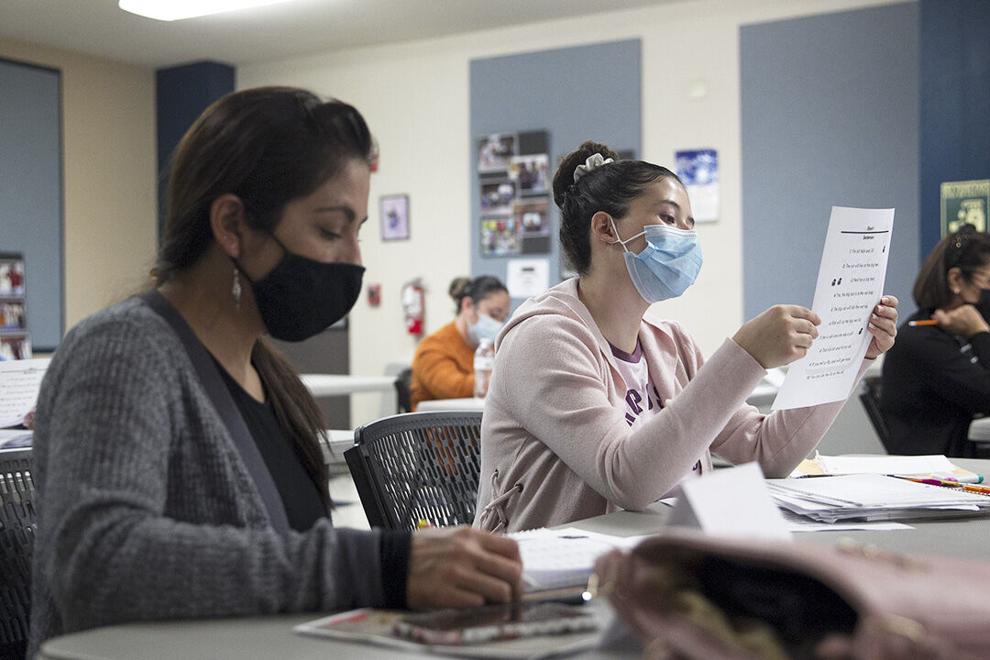 Across Generations
Hernandez said the center sees generations of families come by for classes and events, watching that sense of community get handed down.
"Like a lot of groups around here we're trying to make a generational impact on all of the family," Hernandez said. "If we have someone who comes in for art class and they decide to bring their grandchild, we meet that family."
The center asks families their names and introduces themselves, and asks them what programs they would like to see.
"Is your family working, is someone staying at home, can we be available for them in the daytime and weekend?" Hernandez said. "If we don't have something, what can we create?"
Examples include art classes and basketball local students come to after school. 
The center also has educational opportunities, thanks to its partnership with Alamo Colleges. Teachers volunteer their time to teach classes such as English as a secondary language and GED classes.
Renee Goelzer teachers ESL classes on Monday through Thursday, between two different classes. 
One class has about 20 students, many of whom are Spanish-speaking. Classes start early September and run through December, the same schedule as other school systems, and students earn a certificate at the end. 
This way students with children can take the same breaks such as spring break and summer.
Goelzer has taught the classes for six years, and said students speak one or four the five languages, and come from all over. 
The classes are also a mix of different skill-levels, and so Goelzer tries to meet everyone where they are at. In March, the pandemic pushed the classes to Zoom and it was a challenge, but being back in class has helped.
"They're doing great, we're at the part where everything really starts coming together," Goelzer said. "They've been together since September and it's amazing to see the progress."
Goelzer teaches students various scenarios, like how to communicate during a doctor's appointment or at the grocery store.
"I try to give some example that helps in all kinds of daily activities," Goelzer said.
Hernandez said she is proud of the ESL classes, which are an example of how the center tries to meet families in the middle with their needs.
"We try to find other spaces to create an impact that's never ending," Hernandez said.