A television series centered around a New Braunfels man and his beekeeping adventures across the area is set to premiere this weekend.
Led by a wild beekeeper on a mission, Charlie Agar, who saves bees and sweetens teas across the Texas Hill Country, the all-new reality series, Charlie Bee Company, makes its U.S. broadcast debut on Austin PBS, KLRU-TV on Saturday.
The eight-hour-long episodes from Austin-based Iniosante studios put viewers in a front-row seat working with the planet's most important pollinator.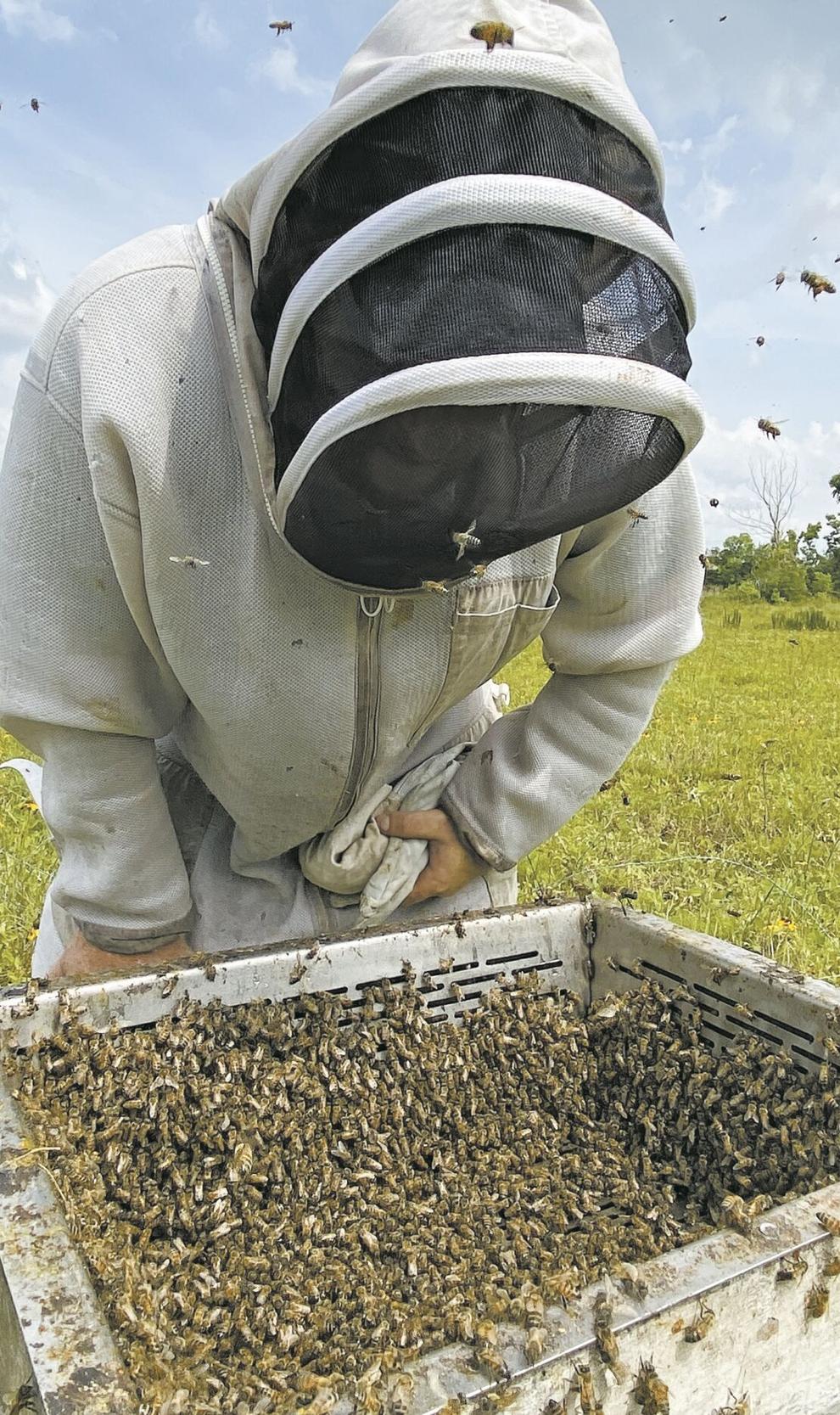 "People are just now beginning to understand how important bees are to the ecosystem, and I'm so excited to share my love for all things bees and beekeeping," Agar said. "We had an absolute blast making this show." 
The series came about after a 2017 meeting between Agar and Ashley Scott Davison of Iniosante. 
A veteran filmmaker with wildlife documentary credits from networks like National Geographic, Davison was looking for subjects closer to home, and Agar fit the bill with his scrappy Texas beekeeping and bee removal operation.
"The first time we followed Charlie on one of his bee removals, I got stung more than 20 times," said Davison. "I was literally pulling stingers out of my leg — I knew right there we had a show that people would be glued to."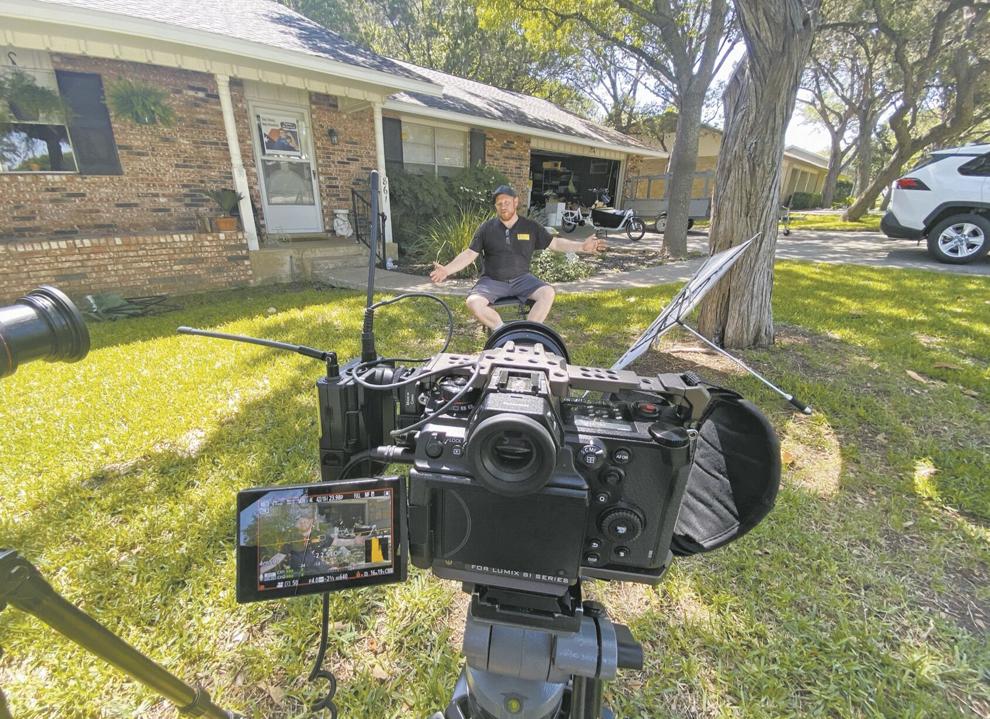 Davison and his film crew braved "hot bees" — the term for angry, highly aggressive bees — the hot Texas weather as well as repeatedly getting stung while tracking Agar on adventures for more than a year to produce the eight-episode, hour-long TV series. 
The show also includes interviews with university researchers, going behind the scenes with commercial beekeeping operations, and even into the sweltering aftermath of a gulf coast hurricane to save a beehive in trouble.
"It's been an incredible journey working with Ashley and his team to document the crazy stuff I do with bees," Agar said. "I go out and capture bees from nuisance situations, from walls, trees and underneath sheds, and take them out of a dangerous situation for homeowners and landowners. I'm a beekeeper, not an exterminator, so I take those problem bees and put them to work for me, and I rehabilitate them."
Beginning this weekend on Austin PBS, KLRU-TV, Charlie Bee Company will air Saturdays at 4:30 p.m., with encore presentations on Sundays at 2 p.m.
"What we like about the show is that it's educational and there is a message about protecting pollinators, but it's also just downright fun and entertaining," said David Lauderman, director of programming at Austin PBS, KLRU-TV.
Following its Austin debut, Charlie Bee Company will air on PBS stations nationwide through American Public Television.