Without a trace.
For now, it's an apt description of the disappearance of 18-month-old Joshua Jayvaughn Davis Jr., who vanished from a southeast New Braunfels residence on the night of Feb. 4, 2011. His case enters a second decade on Thursday, and family members and New Braunfels police are pointing fingers at each other over the investigation.
David Ferguson, city communications coordinator, said this week that while the New Braunfels Police Department hadn't named a specific person, it believes someone among the dozen or so people in the home that night should be "considered a person of interest" but aren't talking.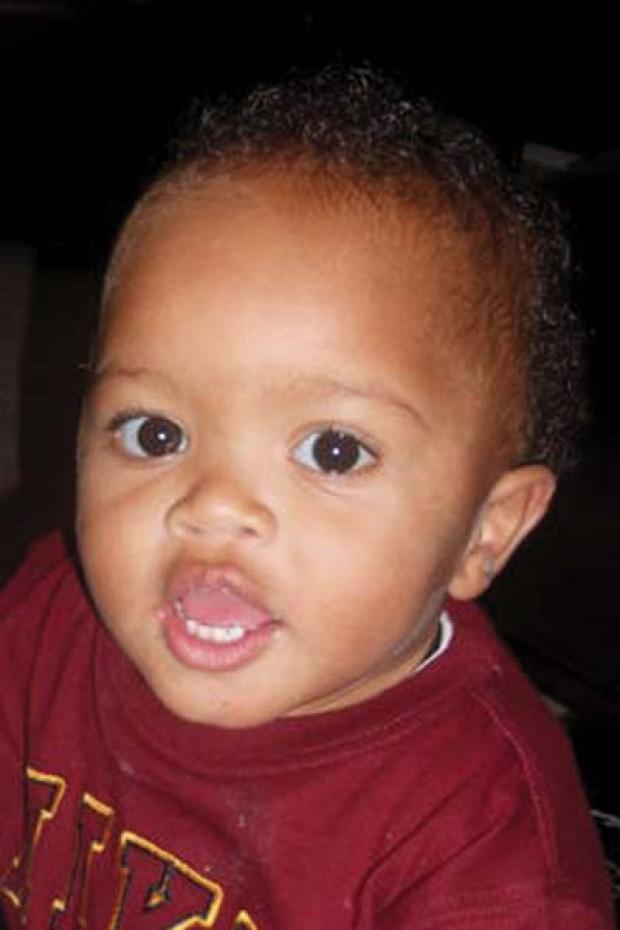 "NBPD believes the child's disappearance is suspicious in nature and investigators theorize that Joshua was possibly injured, either accidentally or purposefully, and then removed from the house," Ferguson said, adding detectives theorize at least one adult and possibly more than two were inside the home and "know what happened to Baby Josh."
NBPD didn't say anything close to that in the early days of the investigation, when father Josh Davis Sr., then 23, and mom Sabrina Benitez, 21, couldn't stop bringing attention to the case. 
After air and ground searches by law enforcement and citizens proved fruitless, they held court with the media, posted Josh's face on billboards and commemorated their son's birthday and other life events with public candlelight vigils and balloon releases.
In the beginning there was a $20,000 reward for information leading to the toddler's return, safe or otherwise, but there were no takers. 
Between 2011 and 2016 the couple had two more children and often kept the case going. But since, as NBPD increased airing frustration with the family and friends for not revealing all they knew about that night, Josh and Sabrina split up. They haven't spoken to the media since 2019.
Sabrina's mom, Natalie Vargas, says the family hasn't given up or moved on. 
"My daughter hasn't moved on — no one has been the same," she said "We all have a piece of our heart that's missing. It's emotional around birthdays and holidays, and we observe them privately. We don't want him to be forgotten."
2011
Josh Jr. was last seen wearing a blue-and-red, button-down, long-sleeved shirt, a gray long-sleeved Rocawear shirt, dark blue Rocawear jeans, a beige-and-white Rocawear onesie, a diaper, and black-and-white socks when he vanished from the family's trailer in the 2600 block of Savannah Hill Circle.
"Despite freezing temperatures with light snow and ice covering the ground, family members initially suggested that the 2-foot-tall, 30-pound toddler had simply wandered outside into the rural area surrounding his home," Ferguson said. "But investigators have since determined that the boy was not capable of leaving the home on his own."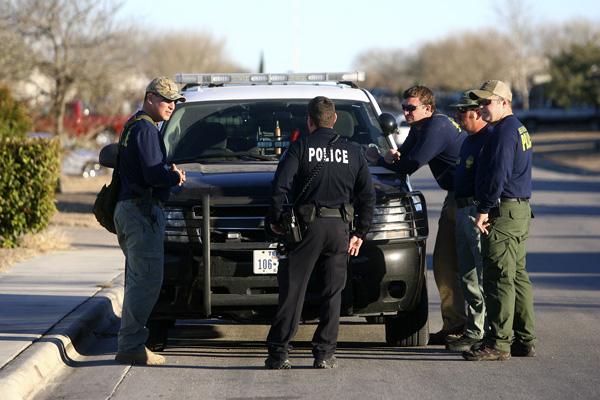 Vargas, now the family spokesperson, said the family also believes someone inside the home is not telling the whole story and have long known who it is. But six months after that night, Josh and Sabrina said they knew someone had their son, but didn't know who, and that evidence didn't point to foul play, but couldn't back it up as fact.
"We don't know that for a fact," Josh said. "In my heart, I know that someone out there has him."
Last week, NBPD said it was "frustrated and disappointed in the level of cooperation from some members of the immediate family who have repeatedly lied and misled detectives" with leads and statements that ended up as goose chases to nowhere.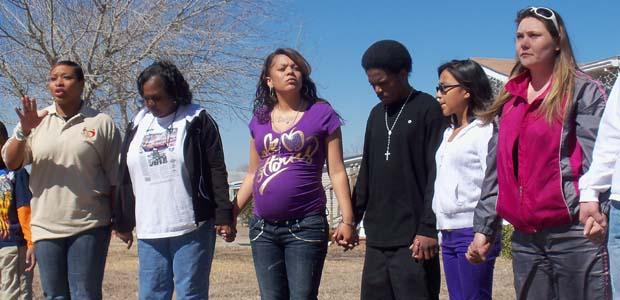 "Despite initial claims by the family that they called 9-1-1 immediately after Joshua went missing, investigators confirmed approximately 45 minutes to 1 hour elapsed (before) that call was made," Ferguson said. "During this time, investigators know that illegal drugs were cleaned up and disposed of and a family meeting was held prior to the 9-1-1 call being made."
Those and more NBPD said this week were rumors in August 2011, as the family commemorated Josh's second birthday.
"We heard we played a role in it," Josh said. "I heard that I got arrested and (the police) found my son here. There have been rumors my son was drugged — none of it is true."
Added Sabrina: "I want people to stop judging a book by its cover. My son is still missing, and that's the most important thing right now.
"If everyone was supportive instead of negative ... I just want him home."
NBPD, along with the Texas Rangers and FBI, never divulge much about cases like Josh's unless absolutely necessary to draw fresh leads. For years, all three said little about the investigation, leading the family and many in the public to believe they were doing nothing. Similar accusations came from the family's private detective.
Josh Sr. and Sabrina then noticed interest beginning to wane, except for a few individuals and businesses, five months after they welcomed their second son, Jeiden.
"We really want to get it back into the public eye," Josh Sr. said.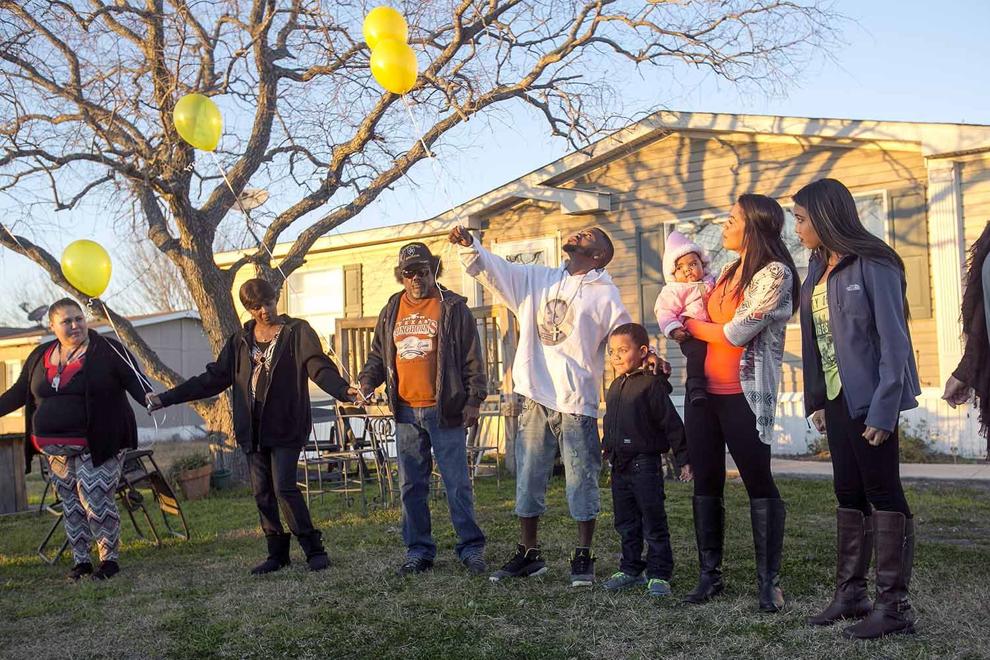 2016
Five years later, the family had added daughter Jai'lanni. 
"It's so unfair because he should've been loved by me and my family the whole time, not someone he didn't belong with," Sabrina said then. "The hardest part is I can still to this day close my eyes and hear Joshy call out for mommy. I'm so blessed to have my children. I think it's so unfair for my son to be where he is. He's been with those people for five years."
The family attended New Creation Christian Fellowship Church in San Antonio, where fellow congregants provided emotional support.
"I think the police decided that because this was a poor black family, they felt they didn't have to give this child a chance because he wasn't as valuable," one of them, LaTronda Darnell, said Friday of the statement NBPD issued prior to the 5-year anniversary of the incident.
 "Although the hope is always to find Baby Josh alive, unfortunately the investigation points toward a different theory indicating that the child is most likely deceased," Ferguson said then, adding NBPD detectives "firmly believe that the key information needed to solve this case lies with members of the family that were in the home the night the child went missing."
Vargas and Darnell said the police failed to vet Josh's best friend, who was the first to leave the home after Josh went missing.
"They called him later that night to say Josh was missing, but he never even came to help with other friends in the search," Darnell said. "They called several times. If a best friend had called me, I would have turned around to help.
"The story that never comes up is that the police and FBI failed to investigate him."
Ferguson in 2016 said police twice interviewed the friend, now 29 and from New Braunfels, who the Herald-Zeitung will not identify because he has not been charged in connection with the case.
"At the time he was one of several persons of interest in the house that evening," he said. "He voluntarily spoke with investigators on two occasions and with his lawyer on a third occasion. He was not considered a suspect because we believe he was not there at the time of the disappearance."
In March 2018, that man was arrested in Gonzales, Louisiana, where he was charged with aggravated assault with a firearm, aggravated criminal damage to property and first-degree attempted murder. The Ascension Parish Sheriff's Office website on Friday indicated he has remained in the parish jail since then without bond.
Today
Neither Josh Sr. nor Sabrina, who has since remarried, returned calls for this story. 
Vargas said the emotional stress looms large over both, but not because they are hiding anything.
"This is by no means a cold case," Ferguson said, adding detectives "routinely reexamine evidence, follow up on new leads, conduct interviews, and issue statements to the community regarding this case in the hopes of bringing closure."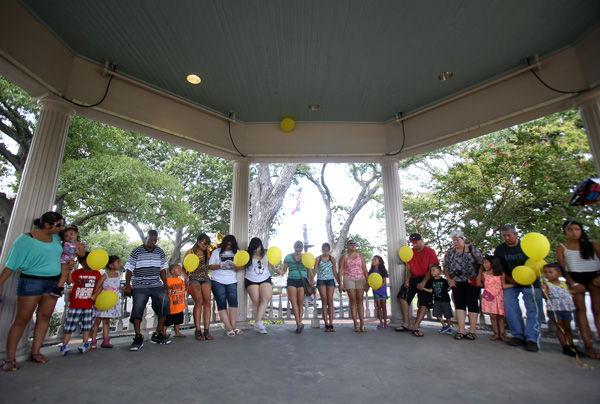 Ferguson said someone in the house that night has information that could break the case.
"Although cooperative with the investigation, those that were in the house that night have not been forthcoming with fully truthful information in all aspects of the case and NBPD urges those family members — or anyone else — to come forward with the truth in the hopes of providing justice for Baby Josh."
For now, there's little communication between the family and NBPD. 
Neither Vargas nor Ferguson could accurately say when either of the parents met with investigators, which Ferguson welcomes.
"We are always open and willing to discuss the case with immediate family members at any time," he said, adding the welcome mat includes Vargas, who said much of what was in this week's release was directed at her.
"It's 10 years later and nothing has changed, so why should I hear the same bulls***t?" asked Vargas, who said it's not her fault police believe some of the information she provided — she was not at the scene — didn't materialize.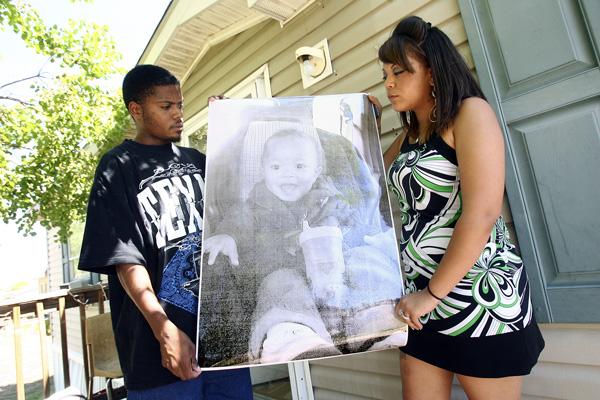 "If you believe I would do something to keep them from finding out what happened to my grandson, you're crazy. I know that an 18-month-old just doesn't decide to go out for a walk on his own."
Ferguson said police feel empathy for the family.
"On behalf of the investigators and police department as a whole, our hearts go out to this little boy and his family. We know there are family members who are devastated and heartbroken and who just want Baby Josh to come home, he said. 
"The New Braunfels Police Department wants the same thing, which is why countless hours have been spent investigating the case, and that's why we continue to reach out to the family and the community looking for answers. 
"Our investigation points to it being unlikely that Baby Josh is still alive and we know that is hard for family members to hear and hard for us to say. But it's the truth of where we are in this investigation."
For a limited time, Comal County Crime Stoppers has upped its reward for information leading to an arrest and/or grand jury indictment to $10,000, which remains valid 5 p.m. Wednesday, Feb. 24.
To remain anonymous and to collect the reward, contact Crime Stoppers at 830-620-TIPS (8477), leave a tip online at http://comalcrimestoppers.org/, or send a tip using the "P3 Tips" smartphone app available on iOS and Android devices.