Local resident ER Gordon underwent multiple surgeries for cataracts and a bypass, making him homebound.
Due to various expenses and the inability to run errands, his grandson would frequent the San Antonio Food Bank for him to pick up food such as canned fruit cocktails and fresh vegetables. His grandson brought so much food back, they would share it with the neighborhood.
Before the pandemic the food served about 2,500 families a month. They served about 9,000 families a month during the pandemic.
"God bless [the food bank], we depend on you and I just want to say God bless,"  Gordon said in a San Antonio Food Bank video. "All the people are loving and caring and that's what it takes, to care and love all the people that need love and care."
Local business owners, nonprofit organizations and other event attendees looked over framed pictures of sports legends and baskets of local wine last week in a silent auction to raise funds for the food bank.
The San Antonio Food Bank was excited to hold its annual "Locally Grown" event a year after it was virtual last year because of the pandemic.
The event featured video interviews of local businesses and individuals who were recognized for their time, money and other support to the food bank the last year. 
The food bank also showed an interview of Gordon, who gave his experience of being on the other end, followed by emotional applause and tears from event attendees.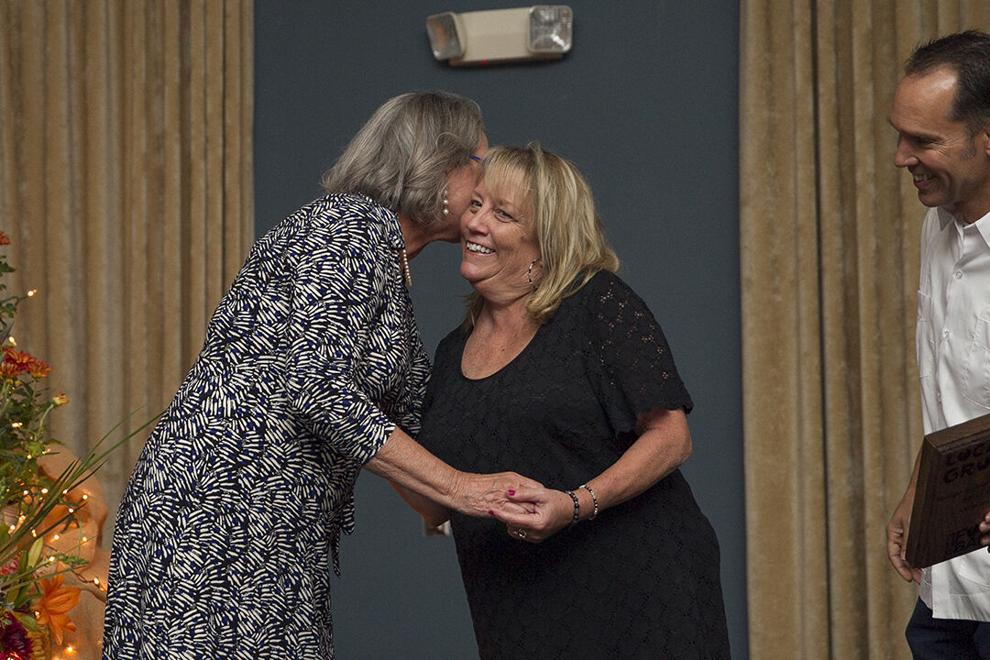 "We're humbled and at the end of the day we're people, we're human beings and you are beautiful," San Antonio Food Bank CEO Eric Cooper said. "We have this moment and it's a moment of determining who we are and will we be, who the person our mother wanted us to be."
The need has exponentially grown since the pandemic started, and Cooper said at the beginning, they were worried they would not see full trucks like usual due to food shortages and a tanking economy.
"For someone that runs a food bank, it was rough, there was a lot of fear," Cooper said. "Fear that I  or one of my employees would contract the virus and not have a food supply to meet the need at the onset of restaurants closing. A lot of fleets of trucks came back empty, we didn't know the ramifications and how the virus would spread."
Besides those who frequented the food bank, even food bank staff and volunteers found themselves in need during the global crisis.
Groups and people like Chris Bryan decided to give their time and energy to help others. The food bank interviewed Bryan as this year's award recipient for the "time" category, giving more than 700 service hours.
Bryan in the video said after interacting with people less fortunate, it made her sad she could not do more.
"I was overwhelmed and sad from what I've heard about that day but I'm honored and proud to be part of such a huge organization and support network that is really making a difference," Bryan said during the food bank video interview. "It's very fulfilling work and you actually are making a difference where you work."
Other awardees were Natural Bridge Caverns, Tree of Life Church, Santikos Entertainment New Braunfels and major donors Gordon and Virginia Hughes.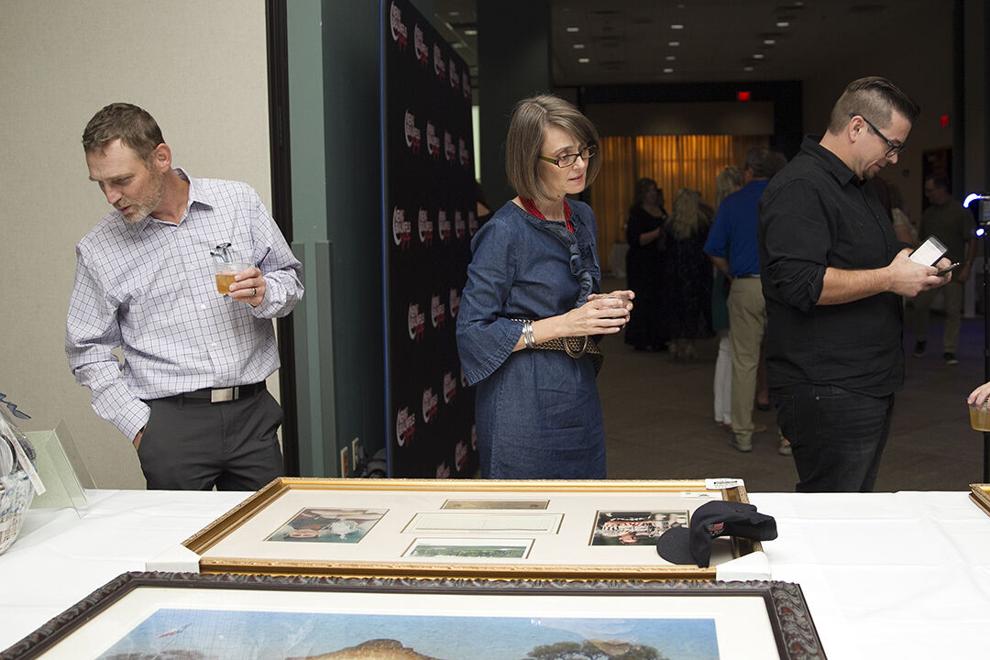 Cooper said the Hughes always donated money in times of need.
"Every year they've been a constant in our storm," Cooper said. "They've been blessed and they want to bless others."
A dollar buys the food bank a pound of food, and looking ahead the food bank is having a food drive to cover Thanksgiving and Christmas.
Organizations or groups can also set up their own food drive, and can call Louie Guzman or the headquarters for information. 
The food bank will also have its annual Thanksgiving event in partnership with Family Life at the Westside Community Center and the Tree of Life Church.
San Antonio Food Bank executive director Monica Borrego thanked all the partners and San Antonio Food Bank development manager Louie Guzman for organizing the event.
"Food is essential to our survival  and it's the core of what we do," Borrego said. "Food is medicine, it is our culture and food is what brings us together."
To donate or set up a food drive, call 830-327-6000 and ask for Louie Guzman
To sign up for home delivery, go to https://safoodbank.wufoo.com/forms/r12ck0vh0ccj77z/
For information on how to volunteer, donate or receive food, go to https://nbfoodbank.org/