New Braunfels police are on the hunt for two men suspected of robbing a convenience store at gunpoint early Monday morning, they said.
David Ferguson, city communications coordinator, said New Braunfels Police Department officers were called to the Valero location in the 1100 block of I-35 South, at the
intersection of Interstate 35 and South Walnut Avenue, for an aggravated robbery around 3:55 a.m. Monday.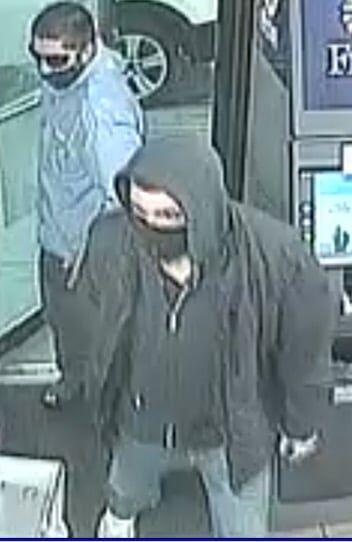 "Officers arrived at the scene and learned that a white SUV arrived at the gas station and two males entered the store, with one of them brandishing a firearm," Ferguson said. "The suspects threatened the cashier and demanded cash from the register, as well as tobacco products from behind the counter."
Ferguson said no one was injured. After getting an undisclosed amount of money and store items, both males fled in a white SUV, possibly a late model Toyota Highlander.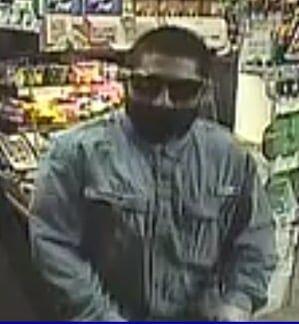 In surveillance photos, both suspects appeared to be Hispanic, in their 20s or early 30s and wore sunglasses and black surgical masks. The one with the gun wore a black hoodie, jeans and white tennis shoes; the other was in a light blue denim button-down shirt and gray or black khakis.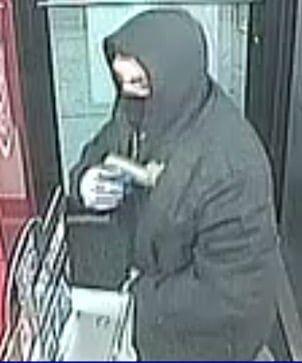 Ferguson said the incident remains under investigation and asks those with information to call New Braunfels police or Comal County Crime Stoppers, which is offering a reward of up to $4,000 for information that leads to arrests and/or grand jury indictments.
To remain anonymous and to collect the reward, contact Crime Stoppers at 830-620-TIPS (8477), leave a tip online at http://comalcrimestoppers.org/, or send a tip using the "P3 Tips" smartphone app available on iOS and Android devices.