SPRING BRANCH — Coach Amanda Wolf-Schramm has been a Ranger since 2019 after taking the reins of the softball program at Smithson Valley High School.
This summer, she'll become a pioneer as well.
Wolf-Schramm is set to be the first female member of the Texas High School Coaches Association (THSCA) Board of Directors this summer. Her role as an at-large appointment will break a barrier that has stood for nearly 100 years — even after the THSCA opened its doors to all coaches in 1941 after initially forming an association only for football coaches in 1930.
Wolf-Schramm, who was already serving as a member of THSCA's advisory committee for softball, said she was a bit taken aback when she heard the news, which was delivered by THSCA Executive Director Joe Martin.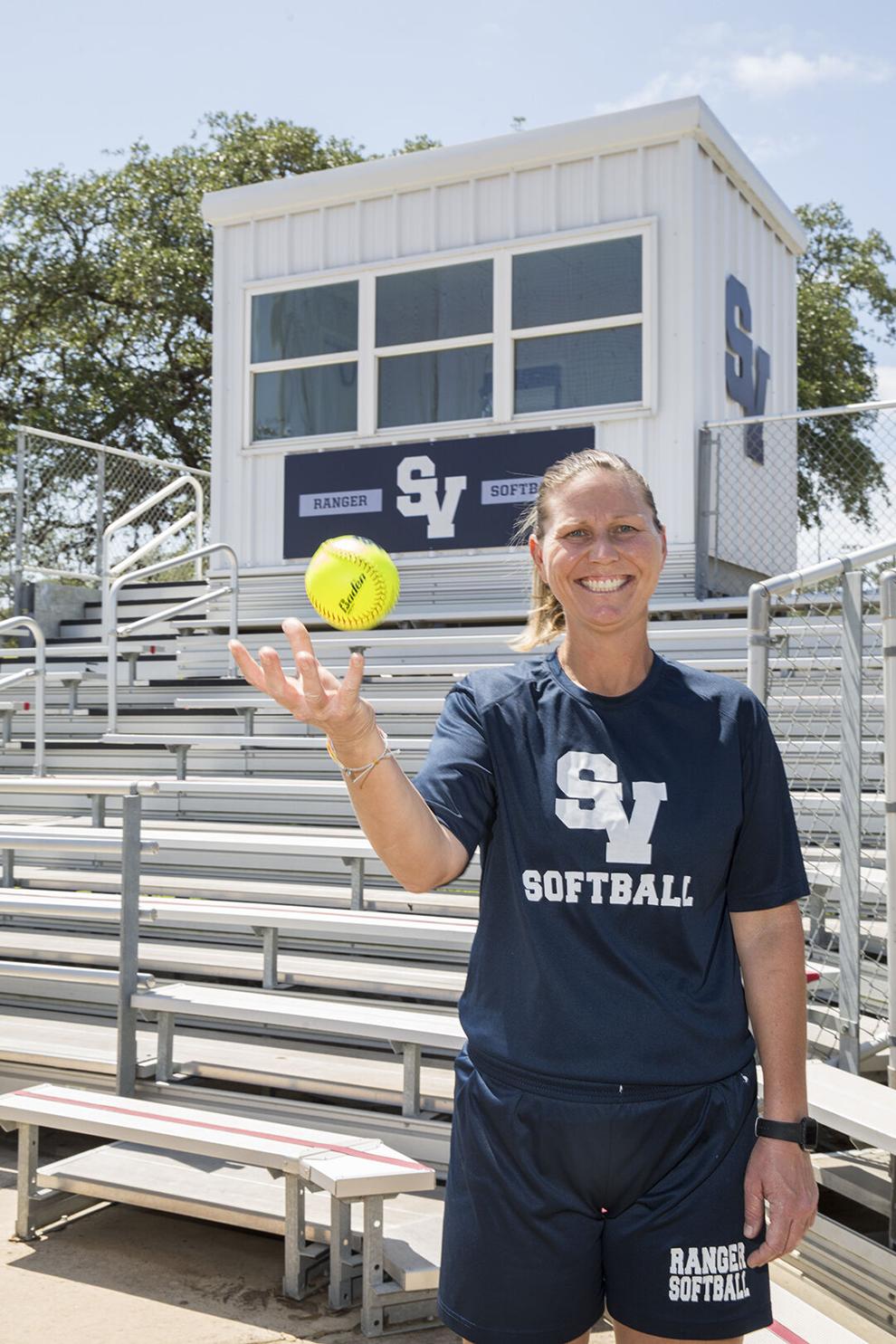 "I asked him a couple of times, 'Are you sure?'" Wolf-Schramm said. "I've been coaching for 15 years and I can think of a number of people that I admire and I was just blown away by the opportunity to help do this — to help serve our coaches that will then help serve our student-athletes."
Martin said one of the main goals during his tenure is to increase the level of representation within the THSCA. Despite shedding the word "football" from its title eight decades ago, Martin said diversity with regard to its members has been a difficult hurdle to clear at times.
"It was a stereotype that has been hard to overcome," Martin said. "One of my priorities starting in 2019 was to enhance the representation of our name by representing all coaches in all sports, and with Coach Wolf-Schramm joining our board of directors it is a great step in the right direction.  Amanda will be a great asset to our board of directors and will certainly bring a new and welcomed perspective."
Wolf-Schramm is an Elgin native who played collegiate softball at Fresno State
University for Margie Wright — the second-winningest head coach in NCAA softball history. She pitched for the Bulldogs for four years and returned to Texas to lead the program at Bastrop High School before taking the top softball job at her alma mater.
Wolf-Schramm led Elgin to 11 district titles and took over at Smithson Valley following the departure of Lisa and Wayne Daigle in the spring of 2019. Even as the pandemic set in last year, Wolf-Schramm said she and her family — husband Adam and two boys, Theo and Andrew — have settled in nicely to the Spring Branch area.
Assistant coach Shanika Randle also made the move from Elgin to Smithson Valley and has added continuity to the Lady Rangers' staff.
"Coach [Larry] Hill is a phenomenal person to be your boss and we have a tremendous administration at our high school," she said. "I have great co-workers at the high school, and having Coach Randle come with me, it just immediately felt like home. We love our student-athletes and we feel very blessed that we have a tremendous group of young adults we get to teach and coach each day. My boys love their schools here, so it's been an awesome two years here."
Wolf-Schramm said she has tried to remain steady in her approach even as new protocols forced obvious changes in coaches' daily schedules during the 2020-21 school year. As the fog of the pandemic begins to lift, Wolf-Schramm said she will continue to do what is best for her student-athletes.
"I think trying to be a steady person every day in your mindset and your drive and your commitment — I think that's one of the things I've tried to be consistent with," Wolf-Schramm said. "That's what they need, I think, more than anything. With everything this year, it's just trying to stay as consistent as I can as a role model and a figure for our student-athletes. I hope we can get back on a regular, steady beat."
Wolf-Schramm is set to be introduced as an at-large board member during the upcoming THSCA Coaching School and Convention on July 21 in San Antonio.