A building that once housed a German singing club venue, a dance hall and a church in New Braunfels is now home to a global technology company.
Austin area-based business software provider Zoho Corporation recently opened a new 10,000-square-foot office located in the historic Saengerhalle building.
The New Braunfels office now serves 20 local employees. The company plans a workforce expansion to more than 100 employees.
Zoho says it plans to grow its team in New Braunfels "to align with the distinct needs of the community," which has traditionally exported talented residents to Austin and San Antonio for work.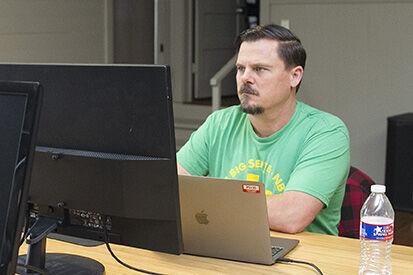 It's part of the company's ongoing localism effort, designed to provide residents of small towns and cities worldwide with local employment opportunities.
According to Raju Vegesna, the chief evangelist at Zoho, it's also part of a company's aspiration to take opportunities where the talent is.
"When opening an office, we look to invest our time and resources in growing local talent," Vegesna said. "New Braunfels is flush with potential, but these people are forced to migrate to nearby metros like San Antonio and Austin with no local jobs, particularly in the technology sector." 
He said that the talent erosion doesn't benefit the local community long term. 
"We believe deep roots is a core aspect of families and community," he said. We want our employees to be able to purchase a house, be able to start a family, and not have long commutes to work. New Braunfels was the perfect city for this compared to the large metros nearby. Expanding into smaller towns may not make us the cool kids on the block, but we're planting the seeds now to create an environment where employees and locals can reap the benefits."
Zoho plans on preserving the Saengerhalle building by keeping the core intact, creating artwork that surrounds the building's history and restoring the Saengerhalle signage instead of replacing it with company logos.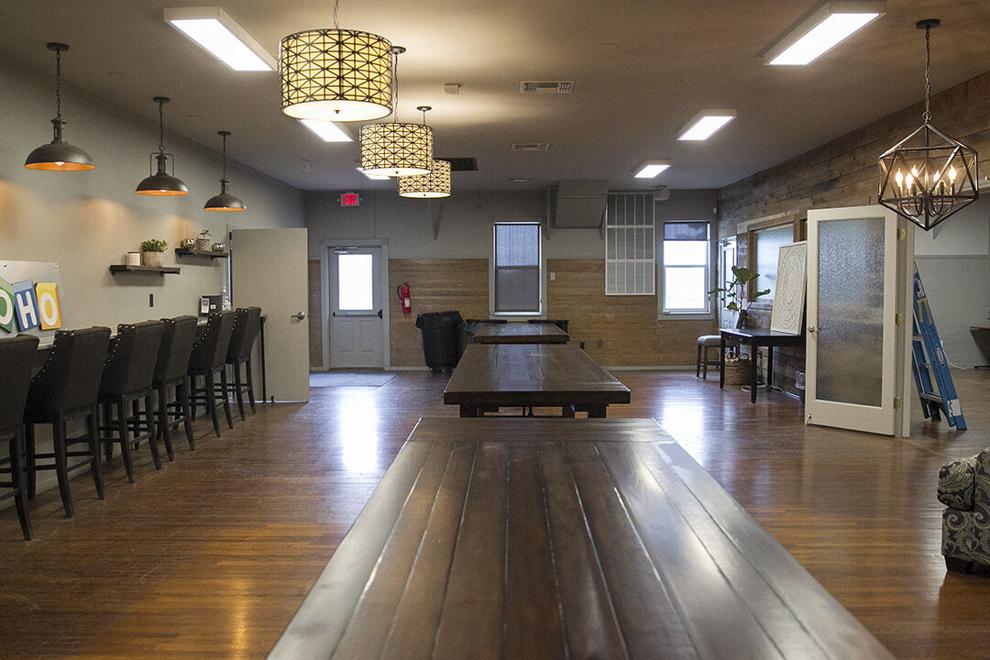 "For the longest time, New Braunfels has been a smaller community, but it has seen a tremendous amount of growth over the years," said Bear Ravenscroft, an account executive at the New Braunfels office. "With a company like Zoho coming in, it helps continue that expansion in the community. More businesses mean an increase in local jobs, it encourages entrepreneurship, and these all feedback into the community. Also, by being in an office that holds such a rich history, we get to help preserve that New Braunfels feeling. Saengerhalle has been so many different ventures over the years, so it's amazing that we get to continue adding to its story."
Zoho continues to expand operations in Texas, actively hiring and has working plans to establish offices in additional locations in Texas.
"There is so much to love to love about the New Braunfels office," said Bradford Austin, an account executive based at Zoho's New Braunfels office. "The history behind the Saengerhalle building is so fascinating, and getting to call a unique piece of New Braunfels history my home is amazing. It's such a beautiful area of town, and it's been great getting to work only 10 minutes away from downtown New Braunfels. It has been wonderful getting to see the business of the area and still be close to all the action while I'm working. Having this office has been great and has allowed me to spend more time with my family during this holiday season since I'm right downtown and don't have to worry about a long commute." 
​​Zoho is privately held and boasts more than 10,000 employees, with international headquarters in Chennai, India and additional offices in the United States, India, Japan, China, Canada, Singapore, Mexico, Australia, the Netherlands, Brazil, Saudi Arabia and the United Arab Emirates.