Early voting begins Monday for the May 24 party primary runoff elections, where voters in Comal and Guadalupe counties can cast early ballots in several Democratic and Republican races through Friday.
With most local races decided March 1, voters will choose between the top two candidates in Republican and Democratic primaries to advance to the Nov. 8 general election.
Locally, the top Republican Party runoffs feature former New Braunfels Mayor Barron Casteel against Dripping Springs' Carrie Isaac as the nominee to face Democratic challenger Justin Calhoun in November.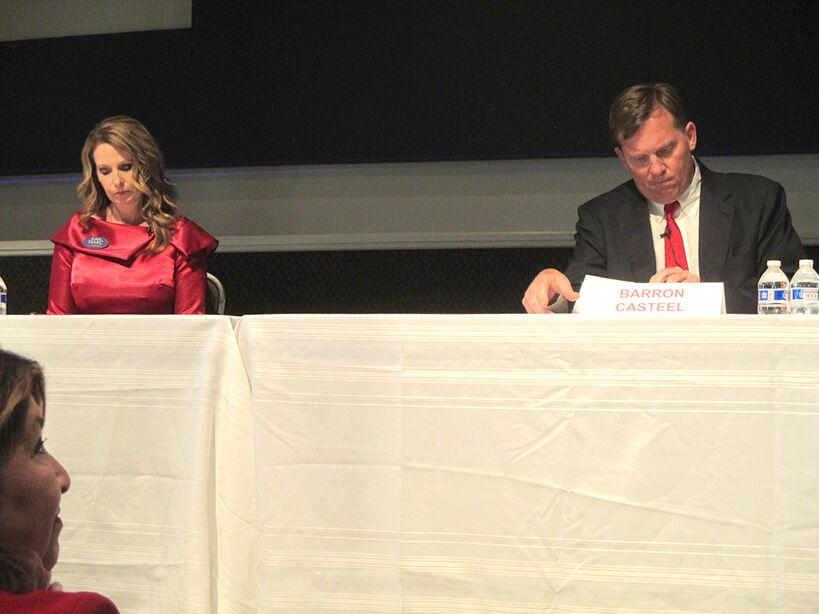 Without major party opposition in November, the GOP runoff between New Braunfels' Tracie Wright-Reneau and Wimberley's Mark Cusack will see the winner succeeding retiring 207th District Court Judge Jack Robison in January.
Statewide, GOP voters will select either incumbent Ken Paxton or current Land Commissioner George P. Bush as nominee for attorney general; Tim Westley or Dawn Buckingham as the nominee to succeed Bush as land commissioner; and Wayne Christian or Sarah Stogner as nominee for railroad commissioner.
Democrats statewide will select party nominees for lieutenant governor (Mike Collier or Michelle Beckley); attorney general (Rochelle Mercedes Garza or Joe Jaworski); comptroller (Janet T. Dudding or Angel Luis Vega), and land commissioner (Sandragrace Martinez or Jay Kleberg).
Comal County Democrats will select either Ricardo Villarreal or Claudia Zapata as the nominee to face GOP incumbent Chip Roy in November. Guadalupe County GOP voters will choose a District 28 U.S. House nominee (Cassy Garcia or Sandra Whitten) and select Stephen Germann or Joel Hicks as nominee for Precinct 4 county commissioner.
Guadalupe County Democrats will select either Michelle Vallejo or Ruben Ramirez as party standard bearer for U.S. House District 15 and either incumbent Henry Cuellar or challenger Jessica Cisneros as the nominee for U.S. House District 28.
Primary runoff early voting locations
These Comal County polling sites are open 7 a.m.-7 p.m. Monday through Friday:
• Comal County Elections Center, 396 N. Seguin Ave., New Braunfels
• Comal County Bulverde Annex, 30470 Cougar Bend, Bulverde
• Comal County Goodwin Annex, 1297 Church Hill Dr., New Braunfels
• Mammen Family Public Library, 131 Bulverde Crossing, Bulverde
• St. Francis by the Lake Episcopal Church, 121 Spring Mountain Drive, Canyon Lake
• Garden Ridge City Hall, 9400 Municipal Parkway, (closes at 3:30 p.m. on Wednesday)
These Guadalupe County polls are open are open 7 a.m.-7 p.m. Monday through Friday:
• Seguin Elections Office, 215 S. Milam St., Seguin
• Cibolo Fire Station No. 2, 3864 Cibolo Valley Dr., Cibolo
• Central Texas Technology Center, 2189 Farm-to-Market Road 758, New Braunfels
• Redemptive Grace Ministries, 2240 FM 725, New Braunfels
• New Berlin City Hall, 9180 FM 775, New Berlin
• Schertz Elections Office Annex, 1101 Elbel Road, Schertz
For more, including sample ballots and early voting and Election Day polling locations, visit www.votecomal.com and www.co.guadalupe.tx.us/elections.