Black Friday is here and local shops are planning on customers avoiding the frenzied crowds or camping outside big box stores.
With Black Friday also comes the national Small Business Saturday shopping holiday. 
To rein in locals and newcomers, shops are discounting prices and holding fun events to entertain, a return to normalcy during a pandemic that devastated many local businesses.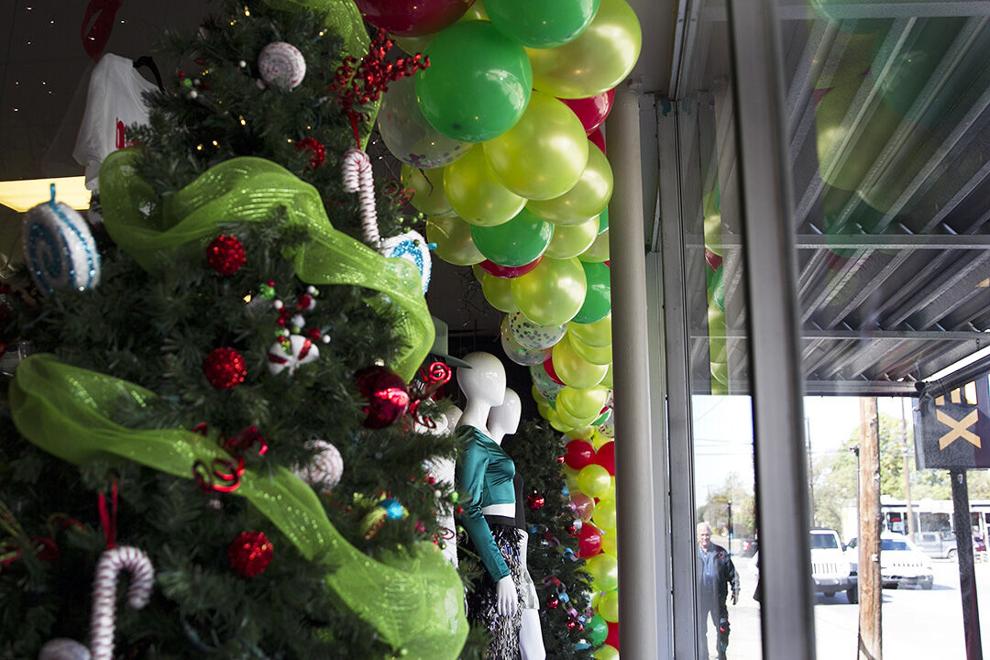 Sylver Spoon Dinner Theater for example will have a "Black Friday Wine Dinner" at 7 p.m. For $80 per person, it is serving up five courses of eclectic but homey dishes and five wines to pair with a free bottle of wine to take home.
"You don't have to camp outside to get in," laughed Sylver Spoon Dinner Theater owner Sylver Monaco. "Just make a reservation, sign up at a time and we will greet you with a glass of wine. It's a relaxing time."
For its fourth Black Friday since opening, the restaurant is serving black mission figs wrapped in bacon as an appetizer. The course moves onto a black bean bisque with avocado crema, then a blackened flounder with black wild rice and black olive beurre blanc. 
The fourth dish is a black pepper-crusted filet mignon, black himalayan salt block, black coffee hollandaise and black truffle fries.
Rounding it out is a fresh blackberry pie. Monaco said the dinner is a good break after a full day of shopping, or for just avoiding the crowds but still wanting a special deal.
"It gives people a nice reprieve from the hustle and bustle from the holiday and they can come in and have a nice meal with their wine and food family," Monaco said. 
Over off West San Antonio Street, Kickin K Boutique on Friday and Saturday will mark down items from 30% to 60%.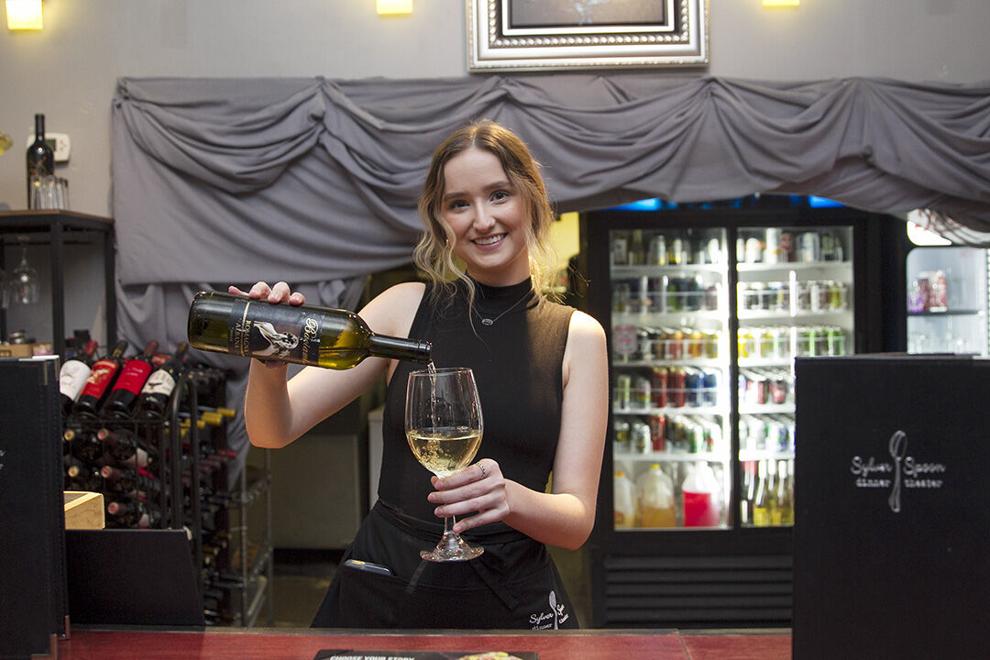 Kickin K Boutique owner Courtney Bierschwale said it sells "Western chic" wear with a wide mix of styles. It also prides itself as a boutique selling plus sizes.
"It's an honor and a blessing to be here, I was born and raised here [in New Braunfels] so I love this community," Bierschwale said. "We have plus-size items, a lot of boutiques don't do that and we try to cover the curvy girls."
Bierschwale said it's a normally busy time for her shop.
"More people are doing small businesses so they don't have to deal with crowds," Bierschwale said. 
River Rose Boutique is also excited to partake in the weekend discounts. Black Friday items are 20% off and Saturday it will have a "spin the wheel" for a change to spin for a discount.
Its hours will also run later and close at 9 p.m. for Friday and Saturday. On Tuesday, they will decorate for Christmas in time for the holidays and Wassailfest.
"It's always nice to see all the people save their shopping times for local business days and fun to see everybody pop out," River Rose Boutique owner Chelsea Rogers said. "It helps us tremendously."
As a local business, Rogers said the boutique also loves being a part of community events such as Wassailfest, for which they make 25 gallons of Wassail drink.
"It's great to be sort of part of the community," Rogers said. "It's fun, we get to do all the stuff like looking forward to Wassailfest and local events."