Jared Werner will take over as New Braunfels' newest assistant city manager, and Garry Ford will become director of the newly created Transportation and Capital Improvements Department.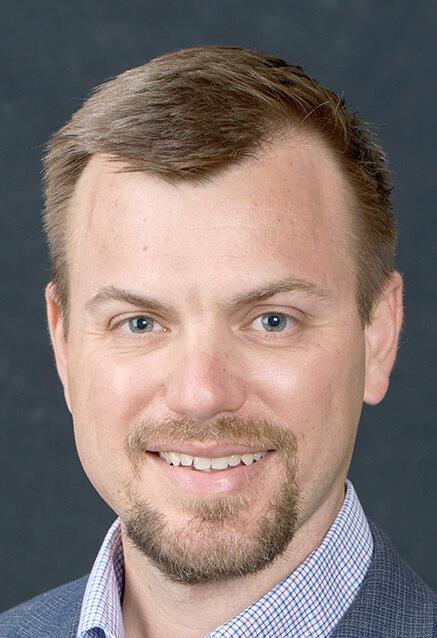 Werner is replacing Kristi Aday, who left the position last week after nearly eight years with the city to move to Plainview to be closer to family. 
City Manager Robert Camareno said Werner's long-term commitment to the city and extensive organizational knowledge made him an ideal candidate for the role.
"He has spent his career preparing for this opportunity, and when the time came, he was the right fit for the position," Camareno said. "I have full confidence in his ability to continue moving this organization forward in service to our wonderful and growing community."
Werner began his career with the city in 2007 when he served as an intern in the Parks and Recreation Department. 
During the past 14 years, Werner has served in several roles, including athletic program supervisor, management and budget coordinator, assistant director of finance, director of human resources, and, most recently as chief financial officer. 
"Working at the city of New Braunfels has been an incredible experience for my family and I," Werner said. "I am looking forward to continuing serving this organization and community in this new capacity. The opportunity to lead multiple departments and help accomplish the goals of the city council is something I look forward to doing."
Werner's new duties include overseeing internal services, which encompasses finance, human resources and information technology, as well as the River Operations Department, municipal court, City Secretary's Office and Communications and Community Engagement Department.
Werner holds a bachelor's degree in recreation and park administration and a master's degree in public administration. He was named a Rising Star of New Braunfels in 2018. 
New department formed
Previously housed in the Public Works Department, several city functions will now fall under the newly created Transportation and Capital Improvements Department, including the transportation, facilities, and capital programs divisions. 
In his new role, Ford will lead transportation planning, traffic engineering, capital public improvements, and street, bike, and pedestrian design. 
The Public Works Department will manage the solid waste, fleet, streets and drainage, development engineering and watershed management. 
Camareno said the creation of the new department would place a greater emphasis and attention on transportation and capital projects.
With the continued growth of the community, these projects are more important than ever," he said. "Garry will continue the important work of building, maintaining and improving vital infrastructure for our community." 
Ford has been with the city for nearly 10 years, serving most recently as the assistant public works director and city engineer. 
He is a veteran of the Air Force Reserve, holds a bachelor's degree in civil engineering, a master's degree in transportation engineering and is certified as a professional traffic operations engineer. 
"I'm really excited about the opportunity," Ford said. "It allows me to focus on capital improvements, transportation and what we're doing with our capital improvement plan and the proposed 2023 bond. With all the growth the entire team has been handling — so many priorities — but I think the city manager and council recognized the need for us to focus on the capital improvement plan."
Ford also serves as the Alamo Area Metropolitan Planning Organization Technical Advisory Committee chair and is a member of the National Committee on Uniform Traffic Control Devices Regulatory/Warning Signs Technical Committee.