The Mayfair development, a 1,900-acre master-planned, mixed-use development located in northern Comal County near New Braunfels, has its first leader.
New Braunfels-based SouthStar Communities has named Chip Mills to the role of senior vice president to lead the development of the newly approved Mayfair community, slated to bring up to 6,000 homes, 330 acres of public parks, 70 acres of commercial property, 120 acres of mixed-use development, a 160-acre employment park and four new Comal ISD schools over a 15-year buildout.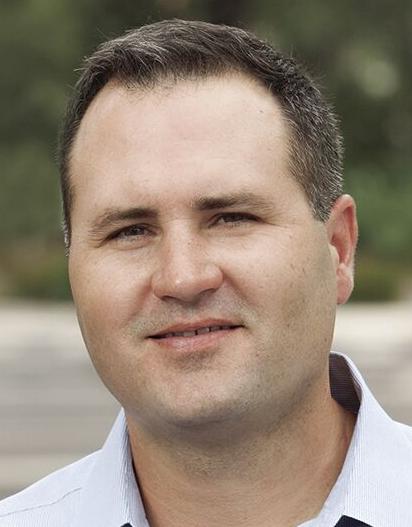 "Chip is a well-respected leader in community planning and economic development and a talented collaborator," said Thad Rutherford, CEO of SouthStar Communities. "We look forward to his contributions to the Mayfair community and the role it will play in smart regional growth in Central Texas." 
Mills brings over 20 years of experience in real estate development and planning, specializing in large-scale mixed-use communities and economic development projects. 
Before joining SouthStar, Mills spent 15 years with RVI Planning + Landscape Architecture in Austin, where he was responsible for business development, market growth and strategic planning and marketing, and guided development planning of numerous real estate projects. 
In the role, Mills will oversee planning and development at Mayfair and interact with New Braunfels and Comal County leaders to coordinate the many public-facing features of the community. 
"I've worked with Southstar's leadership for several years, and I have been impressed by their vision and values. It is an honor to join them in this capacity," Mills said. "I'm also looking forward to continuing my work with the city of New Braunfels and the New Braunfels Economic Development Foundation, who share our commitment to thoughtful, planned growth along the I-35 corridor."
Mill's experience includes planning and facilitating other large-scale projects in Central Texas, including Trace, Kissing Tree and La Cima in San Marcos, Mueller in Austin and Wolf Ranch in Georgetown.
Mills earned his bachelor's degree in landscape architecture from Louisiana State University. He is licensed by the American Institute of Certified Land Planners and is involved with the Urban Land Institute, American Planning Association and the Real Estate Council of Austin.
New Braunfels City Council members in June approved a development agreement with SouthStar Communities defining what regulations will govern the development and providing the city with layers of oversight in the planning, permitting and public park operation since the development is within the city's extraterritorial jurisdiction.
Mayfair is expected to offer a variety of housing, including single-family homes, apartments, townhomes and duplexes.
SouthStar plans to add an east-west connector under I-35 between Watson Lane and Kohlenberg, connecting both sides of the community and facilitating travel across northern Comal County. 
The community will also include more than 35 miles of trails, including dedicated bike lanes, mountain bike trails, nature and multi-use trails.
SouthStar officials have said they would work closely with the New Braunfels Economic Development Foundation to attract new employers to fill the 160-acre employment center. Information on the Mayfair project is available online at www.nbtexas.org/mayfair.