New Braunfels will soon have a new neighbor, thanks to a Massachusetts-based nonprofit organization that plans to build and donate a specially adapted custom home to a wounded warrior who served in Iraq.
On Saturday, officials from Homes For Our Troops, as well as fellow veterans, donors, supporters, prior home recipients and corporate partners, gathered in New Braunfels to celebrate a community kick-off of the home building project for retired Army Staff Sgt. Oscar Guerra, wife Felicia and their three sons.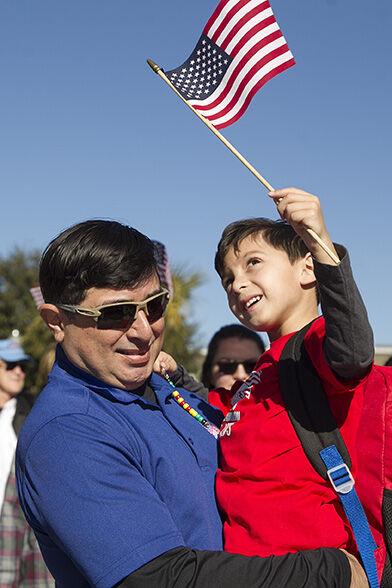 The ceremony began with the family being escorted to Village Venue, the site of the kick-off ceremony, by first-responders, Patriot Guard Riders, Combat Veterans Motorcycle Association, Brothers-in-Arms Motorcycle Club and the Texas Thunder Drill Team.
The event continued with pledges, flag-waving and speeches.
Guerra said he and his family were moved by the show of support from the community.
"It's very overwhelming to see the community come together for us and congratulate us," Guerra said. "As a soldier, you don't anticipate a celebratory type of recognition at all. Coming to this, I feel like a rock star. I'm humbled."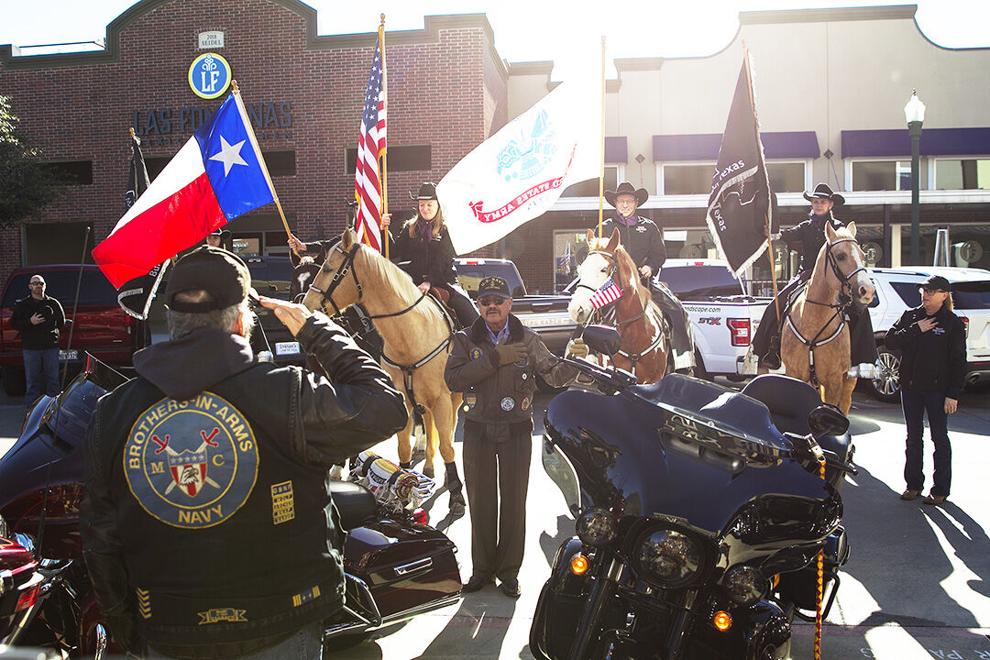 Originally from Los Angeles, Guerra chose to build his home in New Braunfels for the area's climate and culture.
He joined the Army in 1998 with a desire to travel and see the world. He immediately fell in love with the military. The climate and brotherhood of serving were like nothing he'd ever experienced.
On Aug. 2, 2007, Guerra was on his second deployment serving as an infantryman with the 2nd Battalion, 3rd Infantry Regiment, 2nd Infantry Division, when his vehicle drove over an improvised explosive device near Baghdad International Airport. 
The subsequent blast killed several of Guerra's teammates and injured eight others.
Guerra sustained severe injuries to his left leg, and doctors immediately amputated it at a Baghdad hospital after his medical evacuation.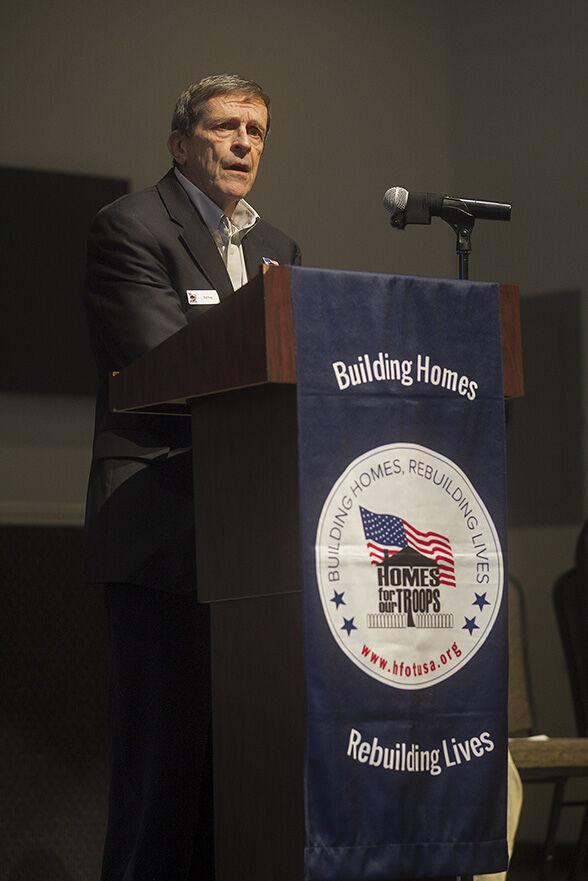 Once he returned to the United States, Guerra continued surgeries and rehabilitation at Brooke Army Medical Center in San Antonio. 
Guerra said his priority now is his wife and sons, Kevin, Aidan and Ronin and to pursue his education.
"To me, this means the ultimate freedom of being able to raise my kids the way I want to raise them and give them everything they need to become good productive community members," he said. "They are going to be excellent kids."
Homes For Our Troops is a publicly funded nonprofit organization that builds and donates specially adapted custom homes nationwide for severely injured post-9/11 veterans.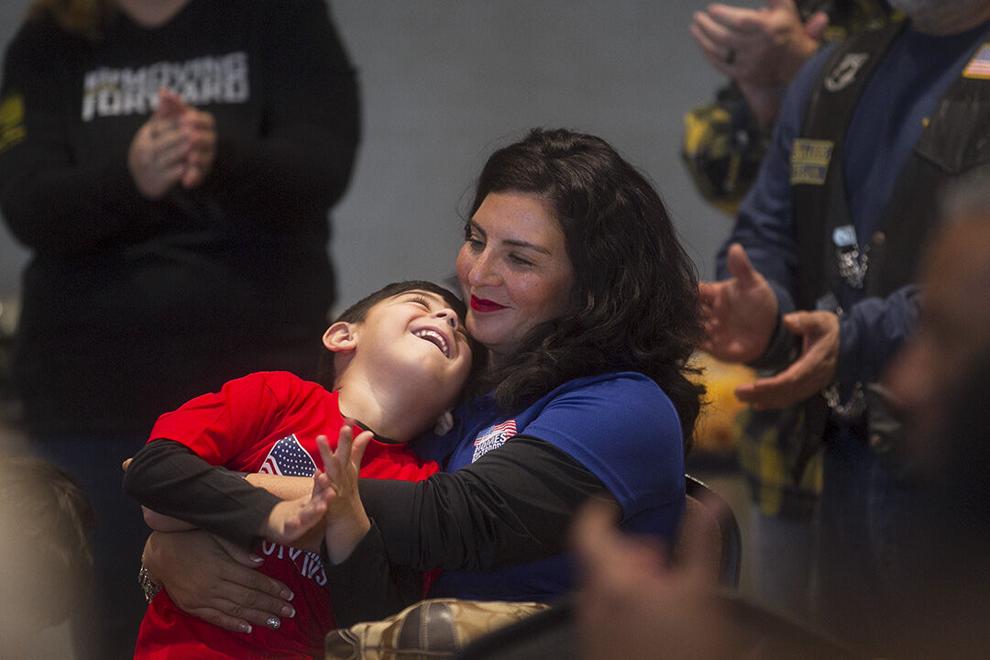 Most of these veterans have sustained injuries, including multiple limb amputations, partial or full paralysis or severe traumatic brain injuries.
Since 2004, the organization has built and donated more than 325 specially adapted homes nationwide. More than 40 of those have been built in Texas.
The future home of the Guerra family, slated for construction in the Vintage Oaks subdivision, will alleviate the mobility and safety issues associated with a traditional home, which include navigating through narrow hallways or over thresholds, riding on carpets or reaching for cabinets that are too high.
San Antonio-based MW Christian Builders LLC will serve as the contractor for the project.
Bill Ivey, Homes For Our Troops executive director, said rebuilding the lives of veterans is the organization's primary mission.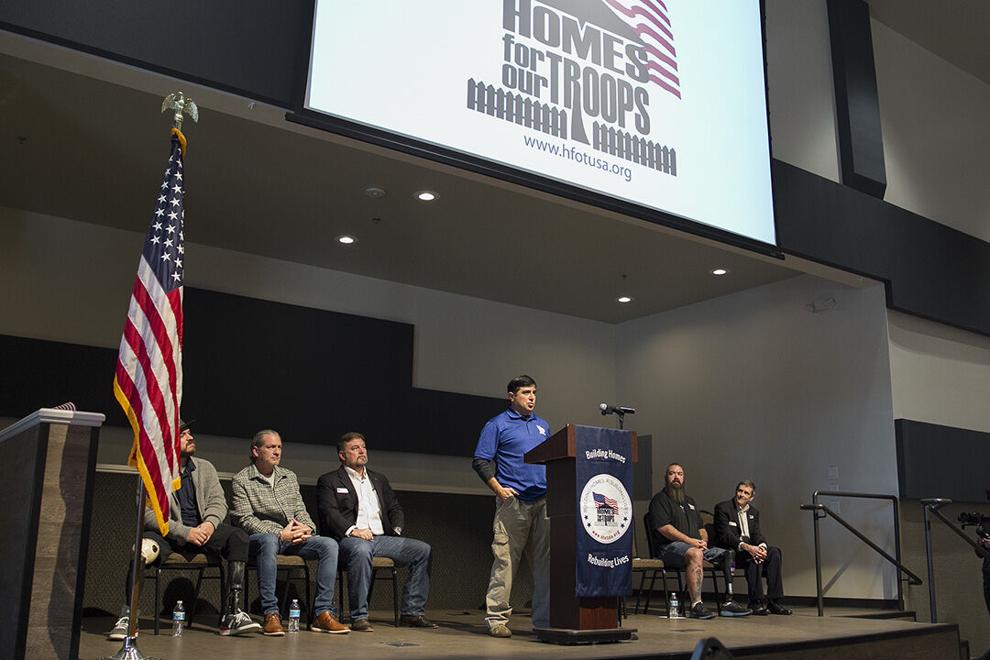 "Our homes restore some of the freedom and independence because everything is accessible," Ivey said. "That means that the veteran does not have to rely on a spouse, caregiver, child or parent. They can do things for themselves. It restores that sense of freedom, independence, self-respect and pride to the veteran, and it frees up the spouse or caregiver to go about having a normal life and not having to completely focus on helping the veteran do the basic necessities of getting into the shower, cooking a meal or doing laundry."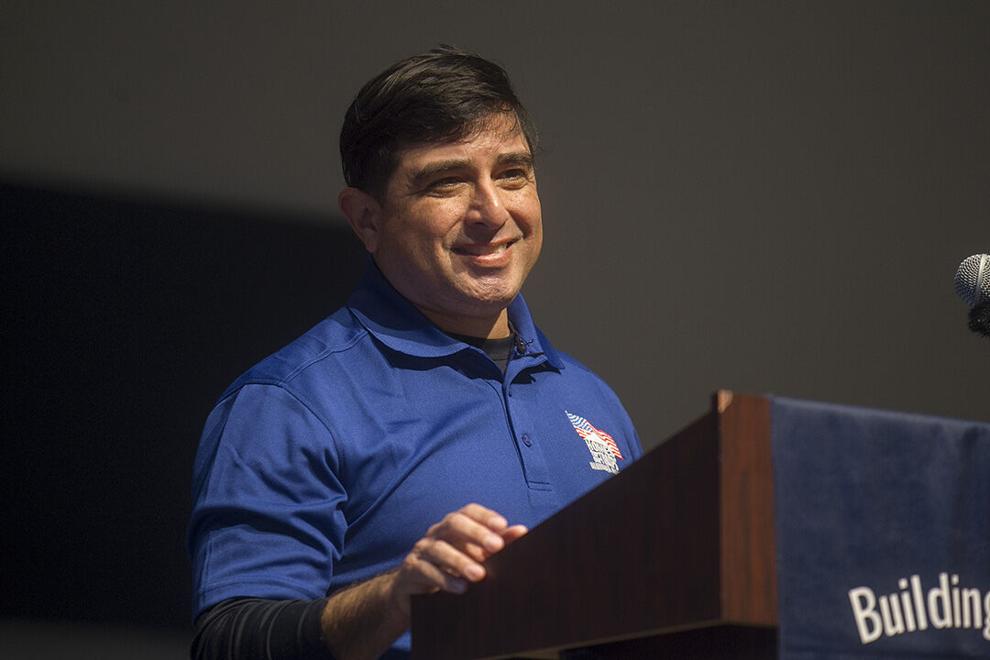 The organization also provides a pro-bono financial planner for three years to assist in financial planning and household budgeting. Services also include a peer mentoring program consisting of veterans and spouses in the program.