Work is near completion on the North Kuehler 30-inch to 33-inch interceptor project, a major wastewater capital improvement project that will upgrade and replace multiple interceptors that have become damaged due to aging, according to New Braunfels Utilities officials.
On Monday, Ryan Kelso, NBU's chief operations officer, told New Braunfels City Council members that the project is "substantially complete" and scheduled for final completion next week, weather permitting.
"This project really cut through the heart of downtown through Wurstfest, Hinman Island Drive along the golf course and really required a lot of coordination with business owners and the city alike," Kelso said. "It involved some heavy civil work — the installation of manholes there at Wurstfest, micro tunnel operations and aerial crossings of the Comal River."
Kelso said the project included the installation of more than 8,400 feet of 30 and 33-inch interceptor pipe, which are large pipes that receive flow from many sewer lines and conduct the wastewater to a treatment plant.
The cost for the project is more than $8 million, according to Kelso.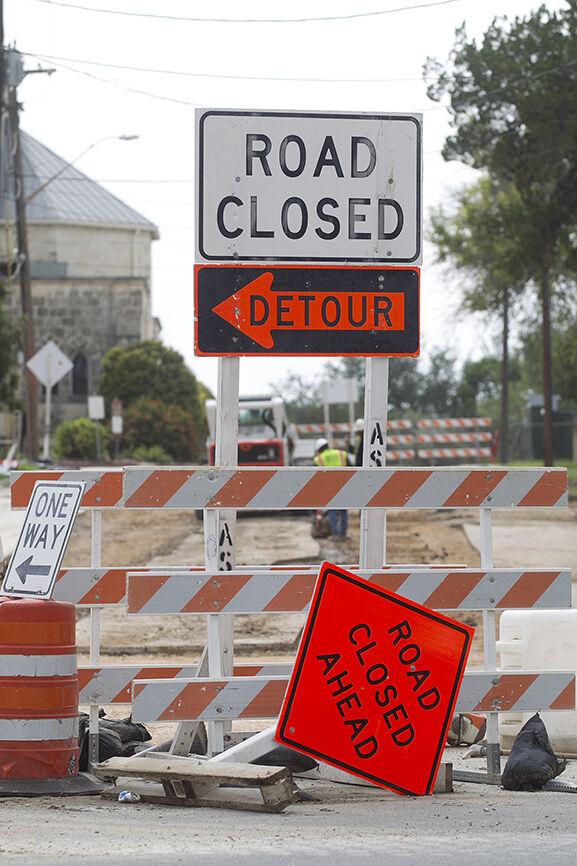 The project, Kelso said, will improve wastewater infrastructure and increase transmission capacity to comply with Texas Commission on Environmental Quality regulations.
Liebscher Drive in Prince Solms Park and the Hinman Island Park footbridge are already open.
Work began in October 2020.
Work continues on the Castell Avenue 24-inch water line project in downtown New Braunfels.
The project, separated into two bid packages, east and west, is slated to provide an additional 24-inch transmission mainline needed to send water from downtown New Braunfels to the County Line ground storage tank and surrounding areas and replace aging water and sewer lines.
According to Kelso, the project includes installing more than 4,200 linear feet of water and wastewater pipe at a cost of about $13 million.
Zink Street between the
Landa Street intersection and the North Castell Avenue intersection is closed through Oct. 31 to install a wastewater line.
Through traffic will be diverted to West Bridge Street. The detour route is marked.
Spiess Construction Company, is the contractor performing the construction for this part of the 24-inch water and wastewater line project.
No weekend work will be allowed in the downtown areas, and sidewalks are to remain open for pedestrian traffic to the extent possible.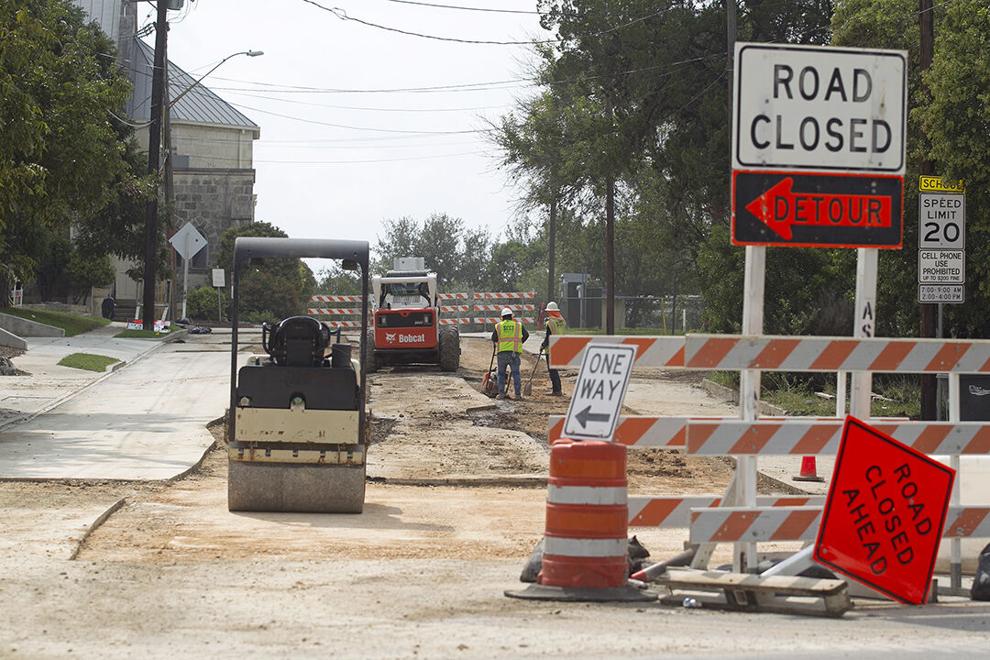 Service connections from the water and wastewater lines to each individual business will be completed between Monday and Thursday, 2-6 a.m., to minimize impacts of service outages.
Other scheduled traffic impacts include:
Elizabeth Avenue from Torrey Street to Hinman Island – The work is slated to go through November, with the completion date yet to be determined. During construction, the road will remain closed to thru-traffic. Work is expected to go through November but will be opened for Wurstfest.

Market Avenue from Zink Street to the RV park, closed to thru traffic starting in November through January.

Castell Avenue from San Antonio Street to West Coll Street – closed until Jan. 11.

Castell Avenue from West Coll Street to Garden Street – two-way traffic from Dec. 17 to Dec. 30.

Castell Avenue from Garden St to Butcher – two-way traffic from Dec. 17 to Dec. 30.

Castell Avenue at the Union Pacific Railroad tracks between Elm Street and Nacogdoches Street – street closure until Nov. 22.
Schedules are subject to change. Completion is expected in September 2022.
"Additional road closures may still be required periodically," said Melissa C. Krause, NBU's chief communications and strategy officer. "These closures will be coordinated with the city as needed."
New Braunfels Utilities provides up-to-date traffic impacts for the projects on nbutexas.com/current-construction-impacts-and-road-closures and its Facebook and Twitter social media channels.
Contact Desirae Medellin at 830-608-8971 or dmedellin@nbutexas.com with any questions regarding the projects.