A look back at the top 10 area sports stories from the past year as we count down to 2023. The countdown ends with the top two stories from 2022:
1. Rangers football reaches state quarterfinal round
By Sumit Nagar | The Herald-Zeitung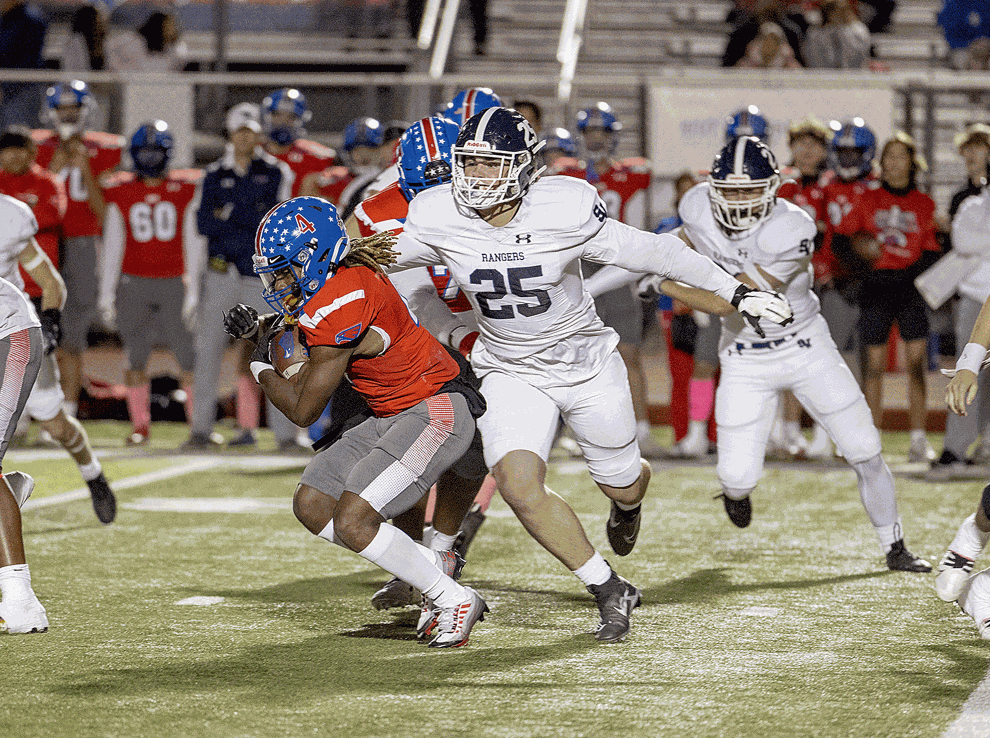 For Smithson Valley football, the 2022 season was a return to form for the powerhouse program.
The Rangers entered the year moving down from Class 6A to 5A and finished by reaching the state quarterfinal round for the first time since 2015 and for the 10th time in school history.
Operating behind a superb defense and a strong running game, head coach Larry Hill led his often-described "boring" team to yet another dominant season.
They finished the season with a 12-2 record, running through District 12-5A-I with an undefeated 7-0 record, shutting out three opponents in the process.
The Rangers dismantled opposing offensive attacks, only allowing 11.5 points per game and holding six teams to under 200 yards of total offense.
Some of their most notable wins were a 14-13 season opener over San Antonio Reagan, a 35-0 shutout of then-unbeaten Canyon and a 56-17 blowout of Seguin.
In the playoffs, the Rangers took care of Cedar Park and Manvel in the playoffs before holding off high-powered Fulshear 31-13 in the regional round.
Although the Rangers' dominance suggested they may be worthy of a state title berth, their season ended in a 26-21 loss to College Station the following week, as they were stopped on a goal-line stand.
2. Van Haaren, Lentz earn gold at state track and field meet
By Sumit Nagar | The Herald-Zeitung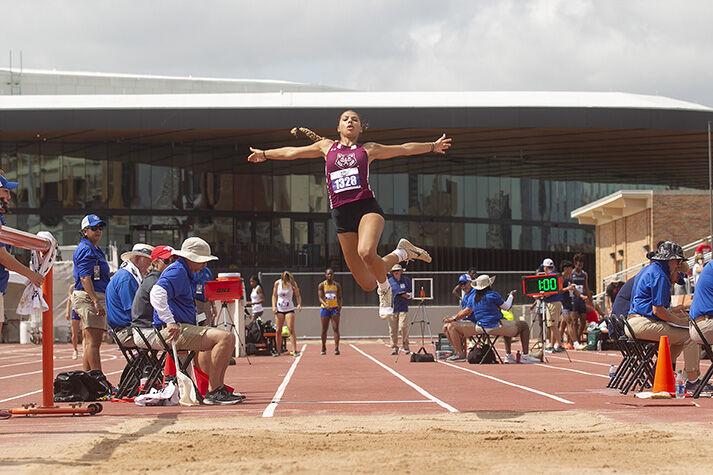 In 2022, two area athletes won gold medals at the Class 4A UIL state track and field meet.
Davenport's then-senior Kiana Van Haaren and Canyon Lake's then-junior Alencia Lentz each earned first-place finishes, cementing their names in the history books.
Van Haaren won the long jump championship, while Lentz won the pole vault state title.
Van Haaren won her event by a landslide, as she leaped a distance of 19-5.25 on her second attempt before topping herself with a 19-8 jump. Both distances were over a foot more than second place.
Van Haaren finished her high school track and field career as a TAPPS and a UIL state champion. She won three gold medals during her freshman season in 2019 at the TAPPS level at New Braunfels Christian Academy.
Lentz cleared her first two attempts at the heights of 12-0 and 12-6. She cleared 13-0 on her second try and was the lone competitor to clear 13-6 on her second attempt, grabbing the title.
Lentz capped her junior season, sweeping pole vault titles at district, area and regionals before winning state.