When Anthony Bourdain's family contacted Lark Mason Associates about exhibiting and auctioning some of the late renowned chef's personal items, they wanted to make sure the process would be handled in a way that would honor the multi-faceted depths of his values and personality.
"When we were contacted by the estate of Anthony Bourdain, it was to explore the idea of what we could offer that would be helpful, in their perspective, in presenting these items in a way that would maximize the return and do it in a way that would take into consideration some of the family's concerns, which included not just presenting Tony as a chef — which is what he was known as to a lot of people — but as somebody who was much more," Lark Mason Jr., founder and president of the company, said. "He was a traveler, an explorer of cultures and people and a collector."
And so, the associates strove to create the type of experience in the gallery that would celebrate Bourdain's life and make visitors feel as though they are sharing a personal moment with the man they knew from food and travel television shows — such as "Parts Unknown" and "No Reservations" — or from his books, including Kitchen Confidential: Adventures in the Culinary Underbelly.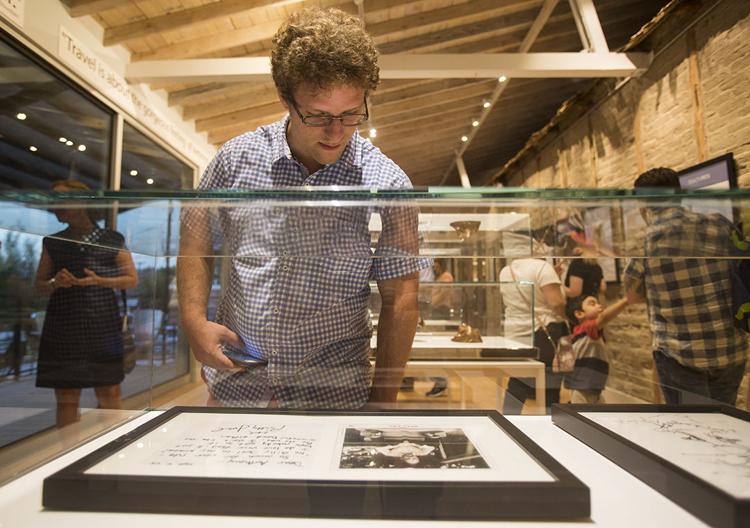 Walking into the Lark Mason Associates Gallery, visitors will receive an introduction to Bourdain's life, viewing two of his coats, German and Italian. In the rooms flanking the entry, they will see video of Anderson Cooper interviewing Bourdain, a large world map with pins of all the places Bourdain visited, a map of southeast Asia (one of Bourdain's most beloved places to travel), video clips from Bourdain's television shows and his chef jacket.
"He was a working cook and chef for a little over 28 years," Laurie Woolever, Bourdain's biographer and nine-year personal assistant, said. "It was something he got into that he thought was fun and exciting; it was a lifestyle that really resonated with the way he wanted to live and the people he wanted to be around."
His love for food served as a hinge between many of his other interests, including writing, traveling and cultural exploration. Woolever explained Bourdain had always been a writer and gifted illustrator, but he cooked to make a living.
"In the later part of his career as a chef, he did start to write professionally," she said. "But (cooking) was his source material for not only the crime novels he wrote but also his nonfiction debut, Kitchen Confidential, which was really the thing that broke him out into the popular consciousness."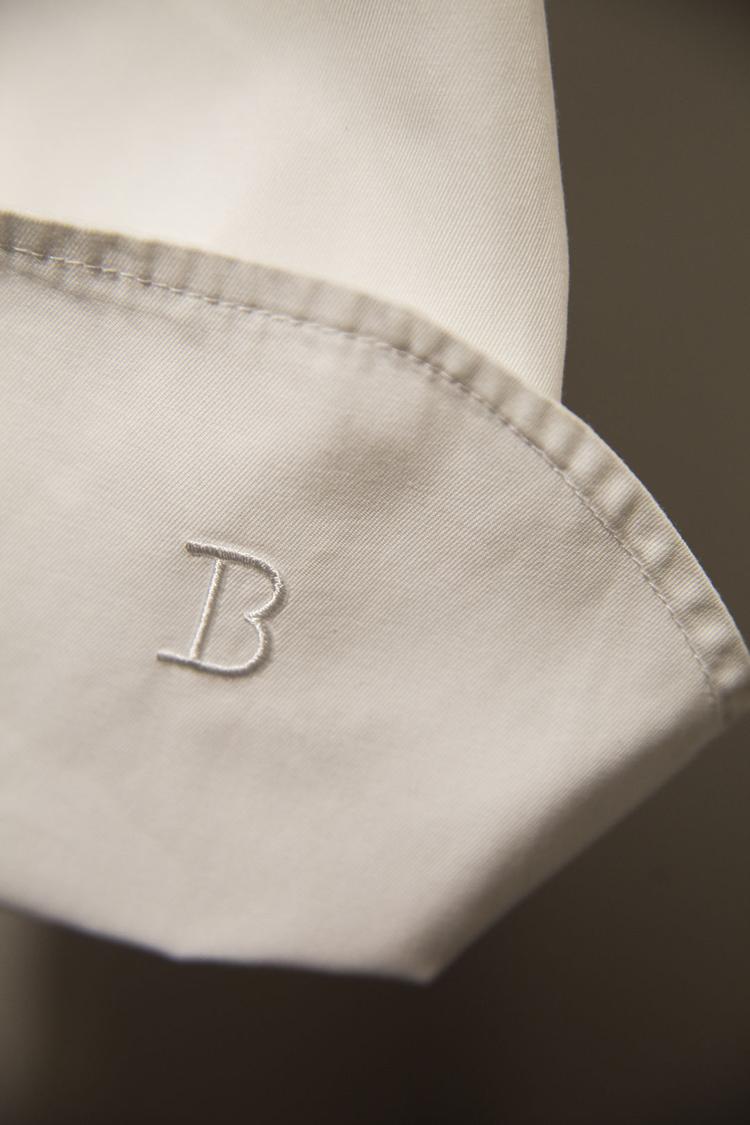 His first travel show, "A Cook's Tour," debuted in 2002 and was based on Bourdain's view of the world as a chef. As his television career progressed, Woolever said, he moved away from being identified so closely as a chef and stopped working in kitchens around 2002. 
Moving beyond the introductory spaces into the main gallery, visitors will see the Tom Ford tuxedo Bourdain wore to the Primetime Emmy Awards (Parts Unknown won 12 out of its 31 nominations), along with display cases of Bourdain's personal belongings and some of his most iconic quotes. Wall-mounted displays explain the items in the cases represent different aspects of Bourdain's identity: art collector, culinary, cultures, media, style, literary figures, storyteller and personal space.
Among the items are two pairs of Persol black and tortoiseshell sunglasses, a pair of 14 karat gold Alexander McQueen cufflinks (upon closer inspection, the figure of a human skull is visible); a Zippo lighter engraved with "No Reputations. Desert Special 2011," commemorating time Bourdain spent with members of the band Queens of the Stone Age while filming an episode of "No Reservations;" a silkscreen artist's proof by Ralph Steadman, titled The Brain of Hunter Thompson; African and Tibetan figures; and more.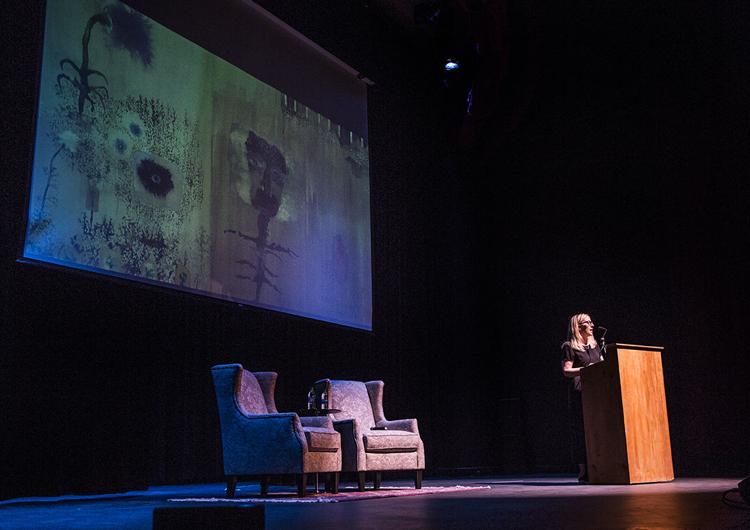 Mason and Woolever explained each item held meaning for Bourdain, who valued beautiful, functional items that were made to last and showed exquisite craftsmanship. Bourdain's knife — custom made by Bob Kramer with 800 layers of pounded meteorite and steel — exemplifies those traits with its distinctive woodgrain handle and blade that doesn't dull. Woolever recalled having the privilege to use the knife only once during one of the many times she cooked with Bourdain and said the cut was effortless.
The items will be on exhibit at the gallery from Oct. 9-30; simultaneously, more of Bourdain's items, including furniture, art collection, books, manuscripts, watches and apparel, will be on exhibit at the associates' other properties in Savannah, Ga. and New York City. During that time, the items from all three exhibits will be auctioned online at igavelauctions.com. A preview is already available on the website, as is the opportunity to buy a printed auction catalog.
Hours at the New Braunfels location, 210 W. Mill St., are Monday to Friday from 10 a.m. to 4 p.m.
Forty percent of the proceeds from the auction sales will be used to establish a scholarship in Bourdain's name at the Culinary Institute of America to enable students to travel and learn about other cultures.