Submit, surrender, commitment, peace — these are the translated definitions of the word "Islam," which refers to submitting to the will of one true, all-knowing God. 
An often misunderstood religion, Islam was founded in the 7th century, derived from a prophet named Muhammad ibn Abdullah, writer of the Quran, the holy book of Muslims. 
While an estimated 1.8 billion Muslims around the world practice Islam, only about 2.5 million people in the United States practice Islam — and only a handful of Muslims have made New Braunfels home. 
Th small community of faith has found love, acceptance and a warm New Braunfels welcome, said Haseeb Chohan, who goes by the title Imam, a designation of honor for the leader of a congregation.
Each day, local members of the faith come together at the New Braunfels Islamic Center (NBIC) for prayer or "salat," with their long service or "Jum'a" being weekly on Fridays. 
"Islam is an Abrahamic faith, sharing roots with Judaism and Christianity," Chohan said. "We believe most everything in the bible — even that Jesus existed, which a lot of people don't realize."
Muslims believe Muhammad, who lived sometime between 570 and 632 CE, was a prophet sent to confirm the monotheistic teachings preached by Adam, Abraham, Moses and Jesus, he explained.
"We have five pillars that are the core of our belief," Chohan said. "These touch every aspect of life and society for us."
The pillars assert: There is only one true God or "Allah;" daily prayer; the importance of charity and giving; fasting during Ramadan; and a holy pilgrimage or "Hajj."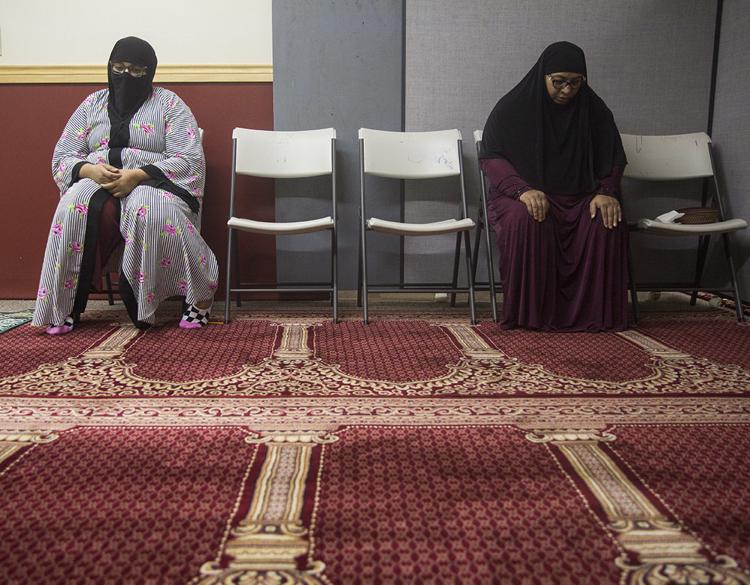 "It can take a while before the Hajj — it can be quite expensive," Chohan said. "What's really neat is everyone wears these white outfits that are the same, so there is no class distinction when they're at the House of God in Mecca. In front of God we all stand the same."
A husband and father of three, Chohan gets up at 6:30 a.m. to pray before either going to school, where he is studying to become a social worker, or taking care of the kids. He prays five times a day, facing Mecca, the Islamic holy city.
"We are very small in numbers here," Chohan said. "We have about 10 families here in New Braunfels — a lot of our congregation come from outside New Braunfels, from Seguin or San Marcos."
Most people in New Braunfels are accepting and kind, Chohan said.
"Most are, some are not, but most are most of the time," Chohan said. "Our community is open to all people of New Braunfels who want to come learn more."
Cohan said he chose to move to New Braunfels when he realized it needed a Muslim leader. Being from Houston, he said he was happy to move into a smaller community.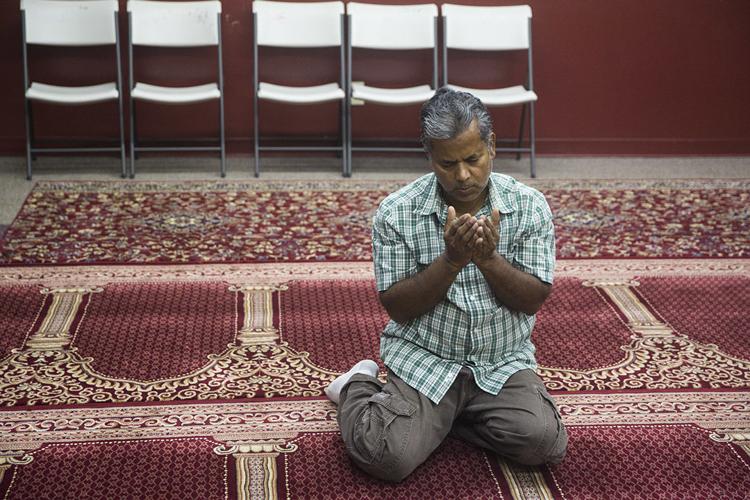 Chohan said his family is from India, where many Muslims, Hindus and Buddhists live in harmony.
Syed Ahmed, an attendee of the NBIC, said being from India, he can attest that it was a very multicultural place.
"I came to the U.S. in 2008," Ahmed said. "A lot of people don't realize that India has a large Muslim population, that Muslims aren't just from the Middle East."
Ahmed, an IT worker at a healthcare business, said Muslim communities are like any other small community.
"People are good here," Ahmed said. "A lot of people associate Islam to a certain type of culture, or assume we're all Sheikh," he added with a laugh. "They ask me why I don't look or dress a certain way because they mixed culture and Islam in their mind."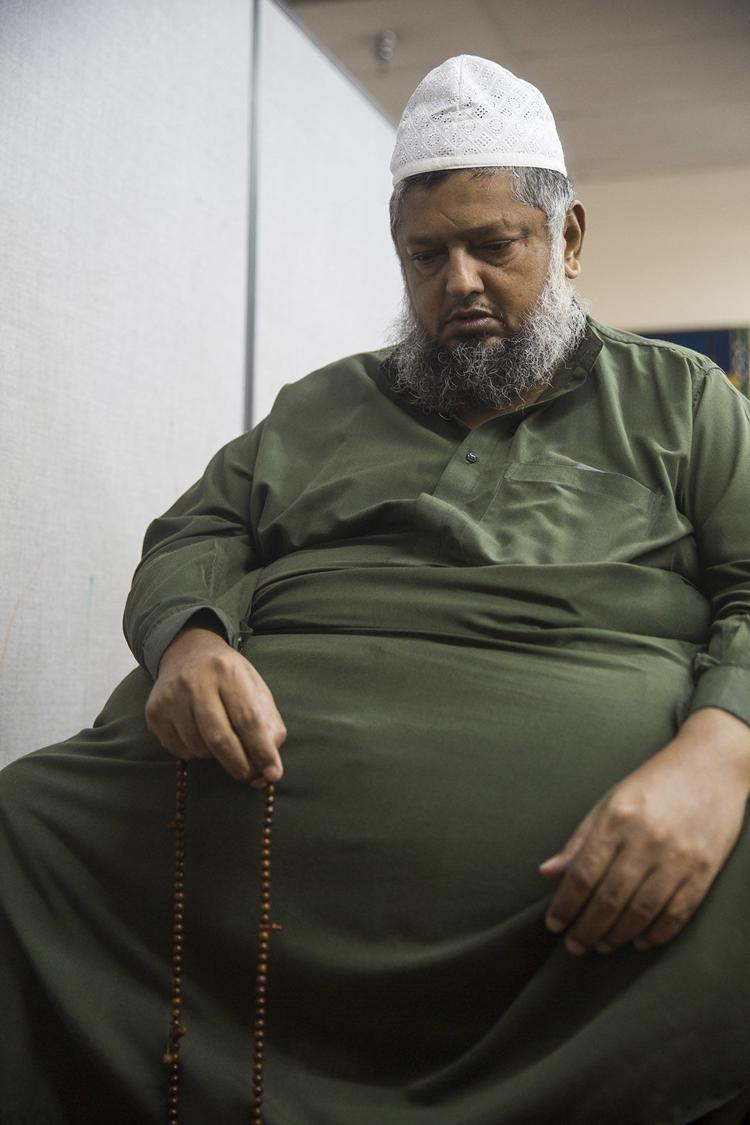 Speaking candidly, Chohan said a huge misconception of Islam is Muslims are terrorists. 
"We're not," he said. "Our religion preaches love and peace."
The hardest part of being Muslim isn't the outside world at all, however, Ahmed said. It's the struggles within to be firm in one's faith.
"I have to pray and when I'm struggling, I have to remember to stay faithful," Ahmed said. 
Islam is not what you are taught or hear, it's what you learn by yourself, Ahmed added.
The NBIC was founded in 2012, Chohan said. In the future, the nonprofit Islamic organization would like to have its own mosque in New Braunfels, Chohan said.
"We are working to try to acquire land and need community help to build a 'Masjid,'" Chohan said. "Our current location we rent, and we hear rumors this (strip mall) may be taken down."
NBIC also acts as an interfaith dialogue center, which is very much needed in this time to make the world the better place to live, Chohan said.
For more information about the NBIC, visit www.nbic.us or call 830-822-5156. It is at 205 South I-35, Suite E.¬