When it comes to the aquatic needs of the community, New Braunfels High School junior and Eagle Scout Hayden Sailors is the one for the job. At 16, Sailors is the youngest Hometown Hero so far, but it seems that his good work in the community has a steady trajectory into the future. This path of giving back has started with Sailors' Eagle Scout project that allowed new lifeguard stands to be built at the Landa Park Aquatic Complex in New Braunfels.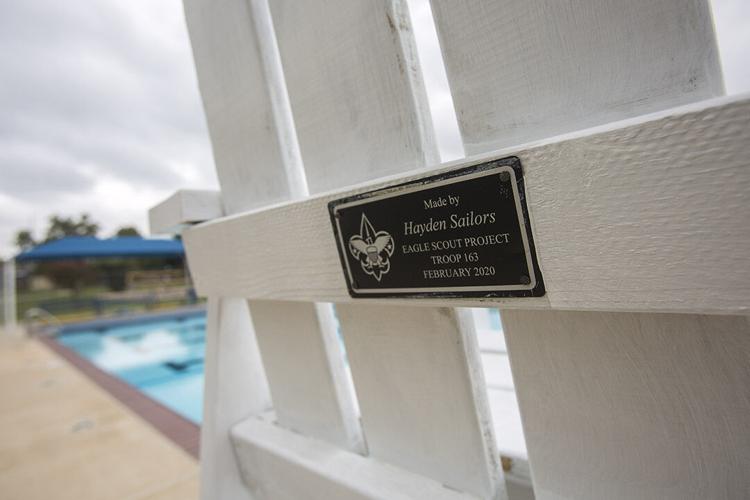 "Hayden exemplifies what a Scout should be, he has taken his lessons learned in Scouting and applied them to life. He is a very busy young man, yet always willing to help others and is kind to everyone," said Gerald McLeod, Scoutmaster of Troop 163 since 2019. 
McLeod has been involved with Scouting most of his life, has been a leader since 2012 and has known Hayden in Scouts since 2017 when his oldest son graduated from Cub Scouts to Scouts. "The lifeguard stands he built for the Landa Park Aquatic Complex will be a great addition to the community for years to come, giving the lifeguards sturdy platforms from which to monitor the pool and help keep the swimmers safe."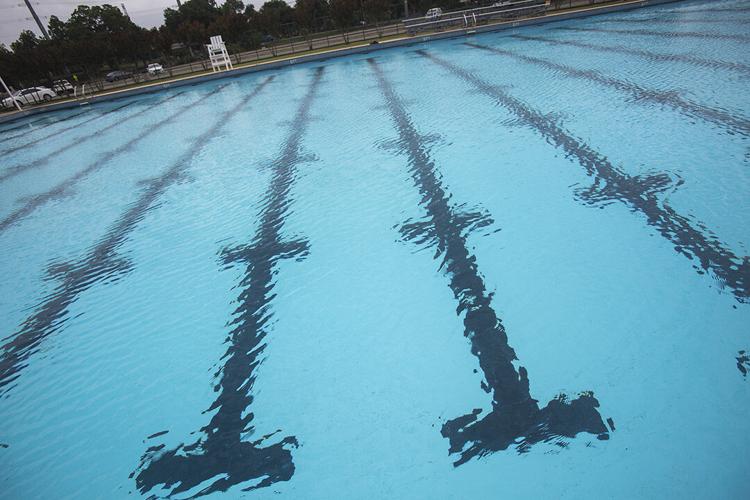 To really start at the beginning of how the lifeguard stand project came about, a look at the Sailors' Scout family history and the significance of an Eagle Scout project is necessary. Robert Sailors, Hayden's father, earned his Eagle Scout at 16 with his troop in San Antonio in 1990 and Hayden's grandfather on his mother's side earned his at the same age in New York in 1967. He was also an adult leader with the Cub Scouts for his own son.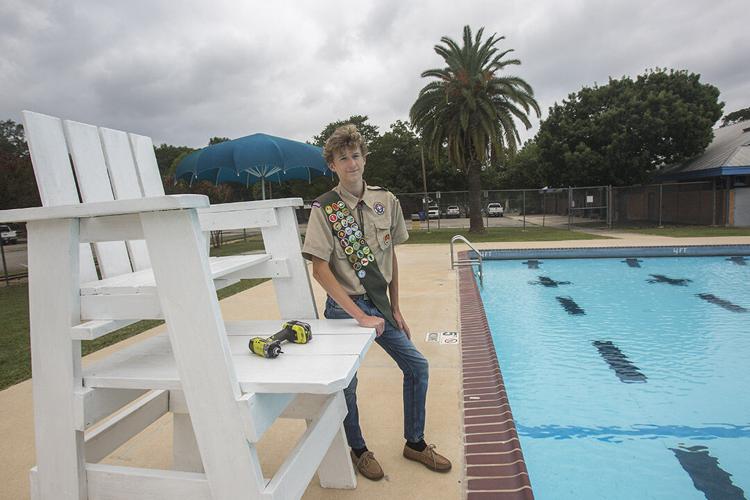 "My father, while not an Eagle Scout himself, spent a considerable amount of years serving as both the Cub Master and Scoutmaster for my brother and I. This was instrumental in our journey as we both worked towards earning our Eagle Scout," Robert said. 
Personally Hayden has been involved with Boy Scouts since the second grade. 
"We are thankful to the Scouting program and to all the adult leaders and other youth who have helped mold him into the person he is today. We are quite proud of Hayden and certainly look forward to him continuing his journey to see what his future holds," Robert said.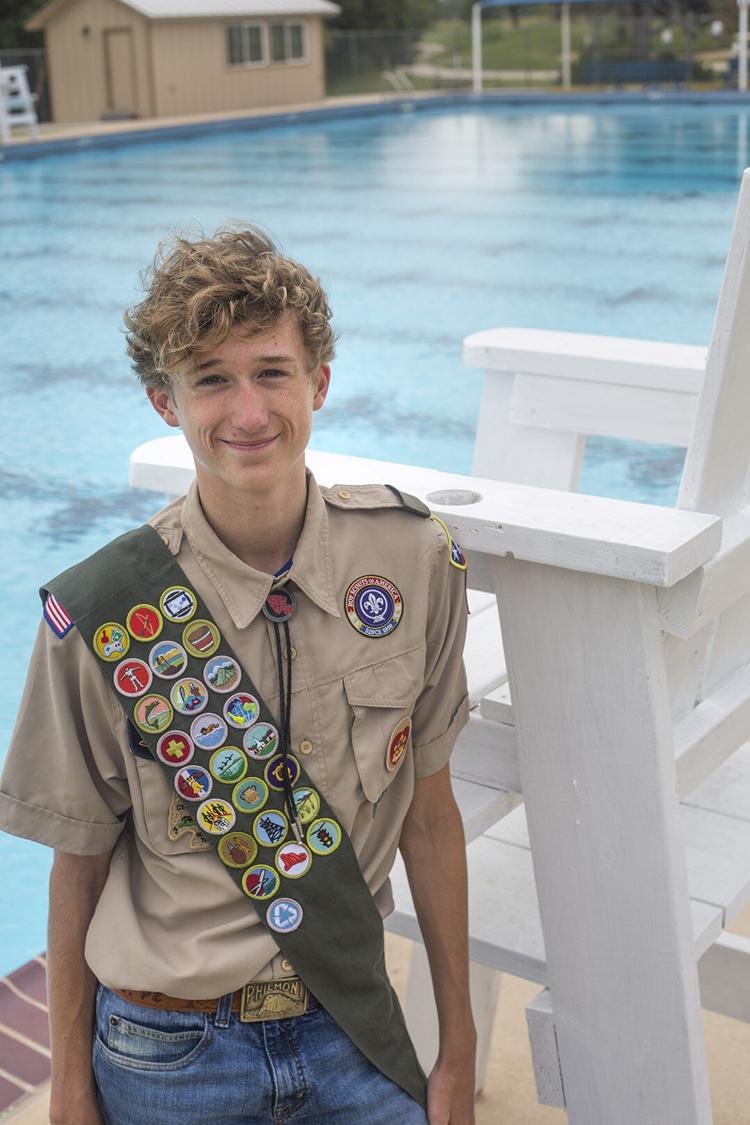 For someone to reach the rank of Eagle Scout, a Scout must have completed an extensive list of requirements. This consists of acquiring multiple skill-based merit badges, ranking up from Scout to Life Scout, spending time being active in your troop, planning and carrying out a service project that benefits either the community or non-profit organization and successfully completing a board of review. 
For Hayden, his project began by reaching out to the New Braunfels Parks and Recreation Department in 2019 for ideas of projects that were needed, but not funded. He chose the need of new lifeguard stands because of personal motivations.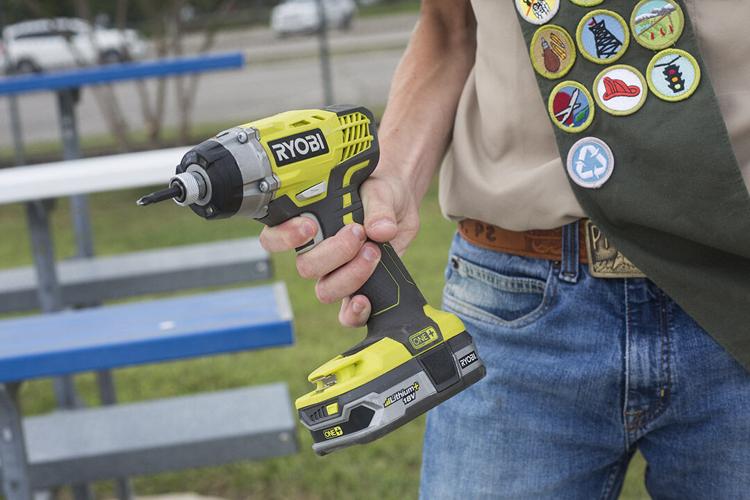 "I decided on building lifeguard stands for Landa because I had been using their pool since I was eight, while swimming for the Landa Park Dolphins Swim team. The facility is very near and dear to my heart, so I wanted to give back to the facility," Hayden said.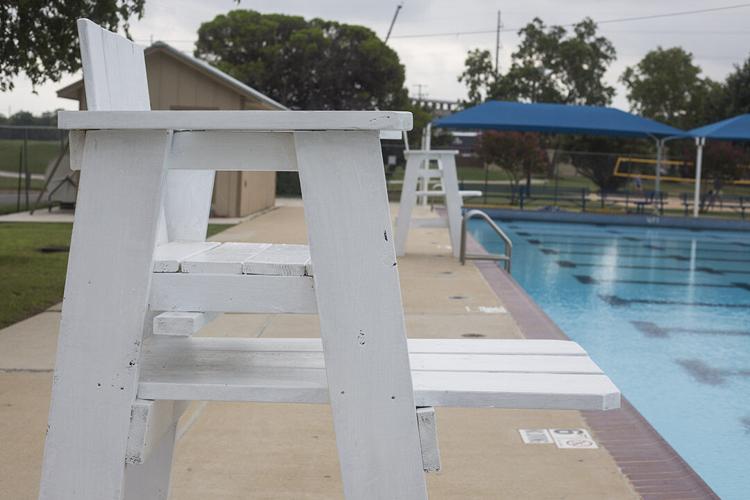 Once the project was chosen, an outline was designed based on existing lifeguard stands that were in use at Landa. A full-size template was then created by Hayden's maternal grandfather to be presented and approved by the Landa Park Aquatic Complex management staff. Once the green light was given by the complex, the project moved up to the Alamo Area Council, the regional governing body. After that final round of approvals, it was time to start building.  
"I have participated in other Scouts' Eagle Scout projects during my years as a Boy Scout. Going into this project, I knew I would need some help. I invited father, who is an Eagle Scout, my brother, both of my grandfathers and a few close friends of mine from Troop 163 to help out. Both of my grandfathers were heavily involved with Scouting either in their youth or as an adult leader. Every Scout must complete an Eagle Project that benefits the community in order to achieve the rank of Eagle Scout," Hayden said. 
Cailin Cronin, Aquatics Program Supervisor, explained the previous lifeguard stands were built by previous Eagle Scouts, so the project pitch for four new stands was welcomed. "Hayden went the extra step of also painting and priming his stands, which saved us a lot of time when preparing for summer. Creating a partnership with local Eagle Scouts like this has been great because we're able to put time and funds into other projects around the facility, while providing an opportunity for go-getters like Hayden," Cronin said. 
The lifeguard stands were built in February and were delivered in March, just in time for the summer season that quickly had to take on a new normal due to the COVID-19 pandemic. 
"It's a point of pride for them (Scouts) to come back to our facility seasons later and see their lifeguard stands still being used and for us to be able to say they were built by local Eagle Scouts — there's not many aquatic facilities that can say that! Hayden also started working as a lifeguard for us this summer and he's been a wonderful asset to our team," said Cronin. 
While the lifeguard stand project has been checked off the list, Hayden still needs to successfully complete his Eagle Board of Review, which is the final requirement as an Eagle Scout. "The Board of Review is done by council representatives and can be thought of as a comprehensive oral examination covering various subjects and skills one should have mastered along the way. We're hoping he is able to complete his Eagle Board by the end of the year." explained Robert.  
Scouts have until their 18th birthday to complete all requirements, otherwise they are ineligible for Eagle, as the Scouting program is only for youth. 
"It really is quite an honor to earn your Eagle and once earned, it is yours for life.  Any job I've ever applied for, I have included the fact that I am an Eagle Scout on the application.  It can make the difference between equally qualified candidates as it shows you are a dedicated, hard worker and that you can commit to a task through to its completion," Robert said. 
Hayden has been involved with the water scene not only for this project, butfor most of his life. 
"I have been involved with the sport of swimming since I was eight or nine. My passion for swimming comes from both the peacefulness and silence of gliding through the water and the wonderful people I get to swim with," Hayden said. 
He has recently joined the Das Rec club swim team, Surge, to add to the other two teams he swims with; the Landa Park Dolphins team and the New Braunfels High School team. Additionally, Hayden has started working as a lifeguard with the city.  
"Working for the city as a lifeguard has always been something I have wanted to do, given my swim background. I love working at Landa Park. Most of all, I enjoy the people I work with. They are the best group of people I have ever met. One of my supervisors is also an Eagle Scout from my Troop," Hayden said. 
Music is also a passion of Hayden's when he has free time. 
"I primarily play bassoon, but I march with a tenor saxophone. I have also picked up the trumpet recently." 
Before COVID-19, he would help out with other Eagle Scout projects and volunteer for various community projects that were hosted by the local chapter of Knights of Columbus. While the pandemic has changed many parts of life, it hasn't shaken up Hayden's plans for school. Aside from keeping his grades where he wants them to land the college of his choice, he explained that he likes the idea of chemical engineering, but hasn't settled on a major. 
When asked what a fun fact was that others may not know, Hayden said that he prefers cats over dogs as pets because "dogs make it easy to earn their trust, but cats make you work for it." 
A goal of Hayden's for the next year is to help his younger brother with his own Eagle Scout project, which will also benefit the community in some way. 
"I think it is important to give back to our community so that it will last longer for future generations. I hope to inspire others in the community to give back in any way, shape, or form," Hayden said.