Pressure makes diamonds. 
Necessity is the mother of invention. 
Whichever saying you prefer, the meaning holds true — nothing makes creativity flow quite like adversity. 
Like many business owners, New Braunfels' craft brewers have faced a number of challenges in recent months, and because of them, they've created new gems.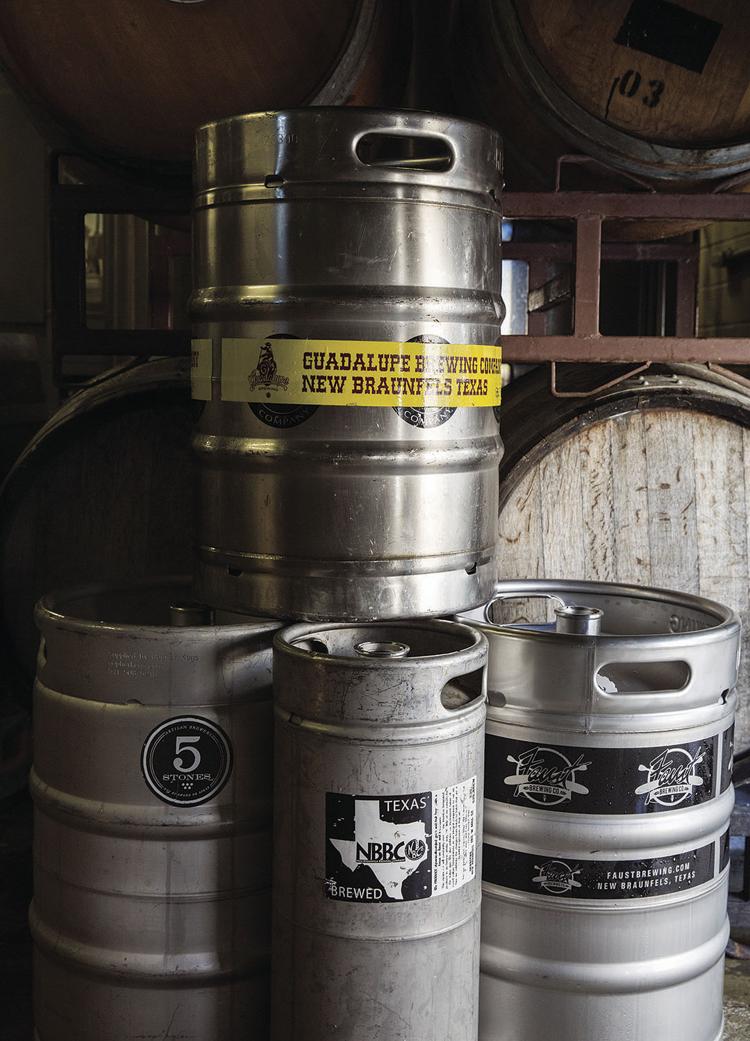 2 Rivers Brewing Festival
Drinking and socializing often go hand-in-hand. When the coronavirus pandemic forced bars and breweries to close their doors this spring, Kelly Meyer, owner of New Braunfels Brewing Company, and his friends at 5 Stones Brewery, Guadalupe Brewing Company and Faust Brewing Company found themselves in a tight situation.
Their answer: a festival highlighting New Braunfels' hometown beers.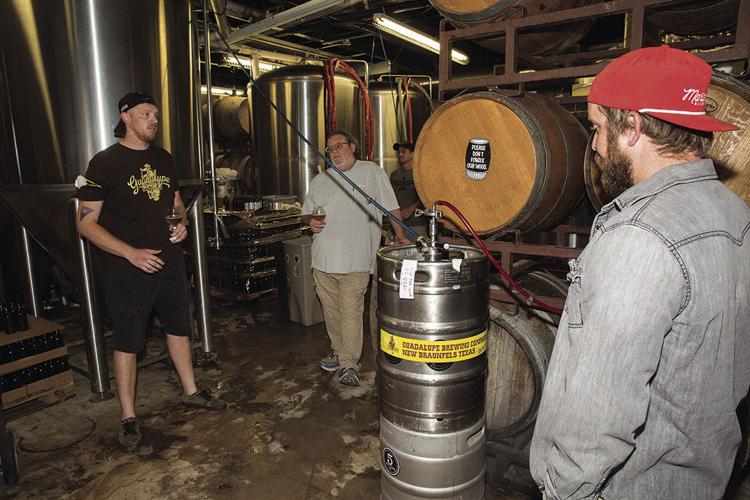 "The 2 Rivers Brewing Festival grew out of a desire to highlight the great beers being made here in New Braunfels," Meyer said. "When I go to Austin, Dallas, Houston and San Antonio, I can honestly say those cities have nothing on our little town. We have four solid breweries that all make some of the best beer in their styles. We all send people to each other's tasting rooms every weekend. But there's rarely an opportunity to hang with all of us and sample through some of our best creations at one time."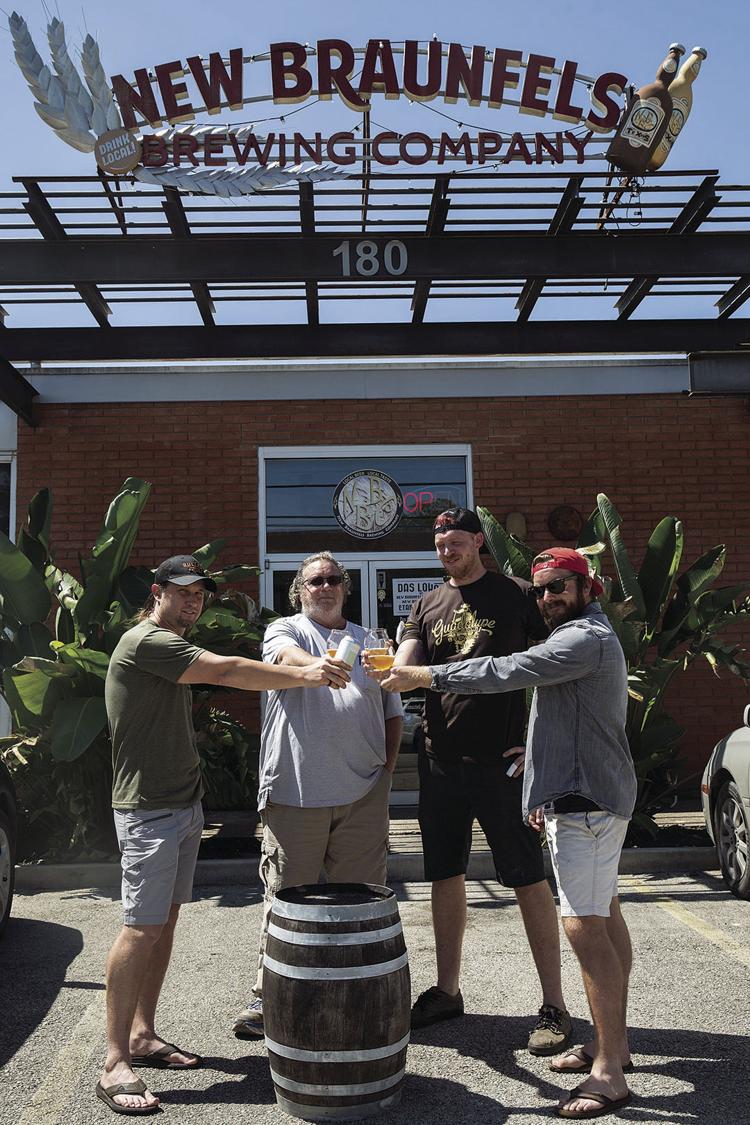 In the spirit of friendship and collaboration, the four breweries decided not only to join forces to create a local craft beer festival, but also to meld their products into a commemorative brew.
"During corona time we all got together and blended our beer into a barrel," Meyer said. "One keg from each brewery will marry together in oak for five months and we'll release it at the end of September at this festival."
In the mix: Polka Pils from Faust, Shepherd Boy from 5 Stones, Guadalupe IPA from Guadalupe and Blondine Rustic Wheat from New Braunfels Brewing.
"We'll age and ferment in the barrel until early September and then we'll dry-hop with Idaho 7 or Sabro, something tropical and citrus-forward," Meyer said. "At the festival, we will highlight this beer and have two or three beers from each of the participating breweries."
More details about the event will be released as September nears, Meyer said.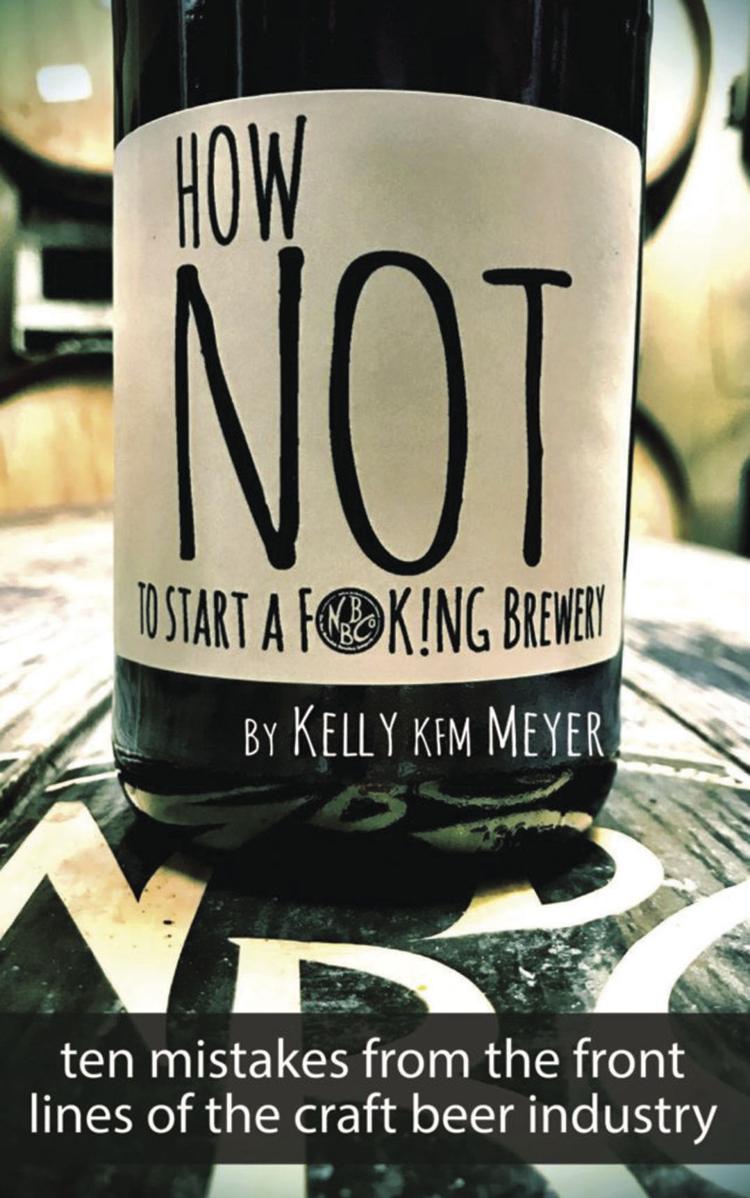 Book release: How Not to Start a F@ck!ng Brewery
A festival and commemorative beer aren't the only diamonds Meyer has created from financial and business pressures. Recently, he released a book, How Not to Start a F@ck!ng Brewery — Ten Mistakes From the Front Lines of the Craft Beer Industry.
"I wrote the first words in February 2019," he said. "At that point my wife and I had been meeting every week since January to decide if we were going to keep the brewery doors open another week. It was a massively stressful time, which tends to spark my creativity."
The framework for the book began when Meyer was analyzing a list of his business mistakes and calculating whether they could still be fixed.
"When I looked at it I realized that the majority of breweries in Texas I knew were making at least some of the mistakes on the list," he said. "So I decided it was a message that needed to be shared, and I thought it would be way more fun for people to experience my suffering while learning something important. So I gathered up my experiences, a bucket of bad words and set about writing a book that could help brewery folk be better brewery folk."
Despite the title, Meyer said the lessons he learned and discusses in his book would apply to businesses and employees far removed from the brewing industry. Yet, he acknowledged, it isn't for everyone.
"The person who isn't the ideal reader is someone who likes doing things wrong — also people who don't like money or success, I guess," he said.
"If you own or work in a brewery, winery, distillery or the hospitality industry, you basically have to read it. If you own a business, you really should read it. If you've ever considered opening a business, you'd be rather stupid not to read it. Even if you're none of those I promise you'll be entertained, even if you have to skip the equations and formulas."
Meyer said the process of writing a book is similar to spending a year obsessing over designing a new beer recipe.
"You write a bit, read it over and over. Add to it. Take some out. Move paragraphs around. Take out things that are too offensive. Laugh. Cry. Share with your friends and family. Change things again. Wake up at 2 a.m. and change it back," he said. "Then you close your eyes, hold your breath and release it to the world. In both cases you do this overwhelming amount of work and pour everything you have into creating something beautiful. And then it's up to the public to decide its value."
How Not to Start a F@ck!ng Brewery — Ten Mistakes From the Front Lines of the Craft Beer Industry is available on Amazon in Kindle and paperback formats.