Jacqueline Claire describes her style of art as spiritual realism — a category she named herself — in which marries reality with spiritual reality.
Born and raised in San Antonio, Claire now lives and paints in New Braunfels, where she recently kicked off a month-and-a-half-long tour about her art and writings that concluded at the end of June. 
Claire said she grew up an artist, watching her mom create art as well. She has been a professional artist for about two years and taken this time to develop her own genre of art.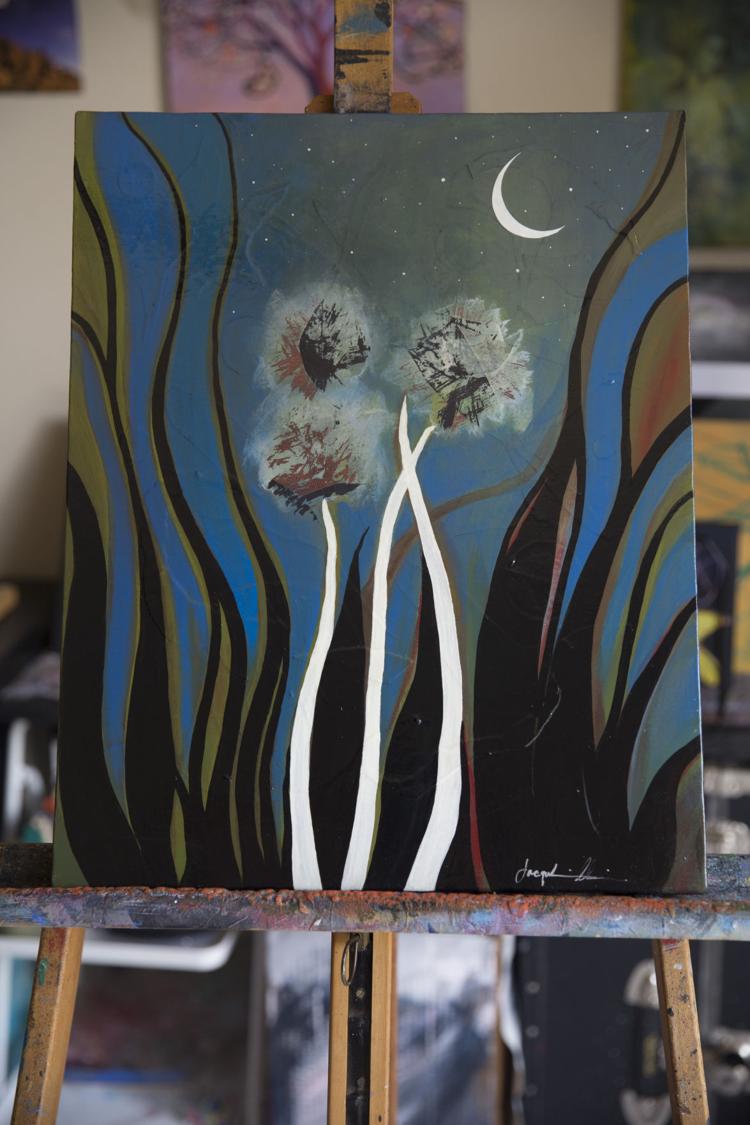 "I blend abstract expressionist techniques and elements, and those represent the things we don't see with our naked eyes, the spiritual reality, and also in the same image things that are very real and recognizable — so it's a blend of what we see with our physical senses and what we experience with our spiritual senses," Claire said.
After attending middle school at Canyon Middle School, Claire said she was drawn back to New Braunfels for its peaceful beauty and her faith community — the Baha'i community. 
"It's an independent faith — not a branch of something else, and it is all about unity," Claire said. "There's a God we call lots of different names in different cultures, but it's all from the same loving source, and we have the tools and capacity to figure out how to get along with each other."
Claire said she is very inspired by New Braunfels, with her studio apartment being located on the river.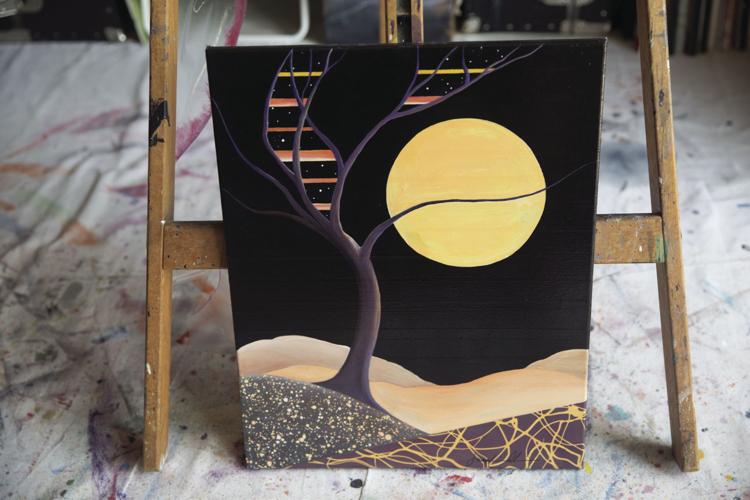 "I have an amazing view and I always take walks and hikes, so what I like to do is let my surroundings influence me," she said. 
Claire's tour went through Dallas, Amarillo, Albuquerque, Santa Fe and El Paso before concluding in San Marcos. 
"I painted a series here (in New Braunfels) — I wasn't technically living here yet, I just stayed a few months — and I decided I wanted to come back to the place I painted my series and take that personal, private experience of what I was going through and turn it into something public," Claire said.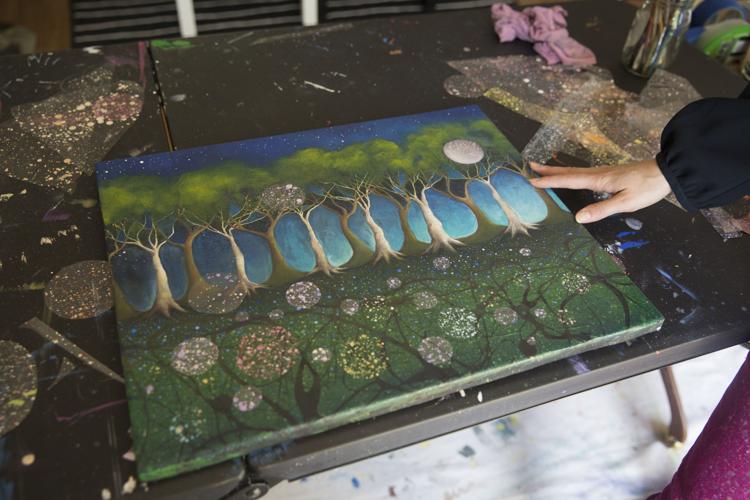 The coolest part about the tour was speaking with audiences where she didn't know anyone and was able to share her art and faith, Claire said.
For more information about Claire and her art, visit www.jacquelineclaireart.com.