For New Braunfels' Goebel family, nothing says fall quite like sausage. 
While some families may spend the autumn days going apple picking, mixing up pecan pies or visiting pumpkin patches, the Goebel's — a family that can trace its roots back to the original settlers of New Braunfels — are all about stuffing sausage.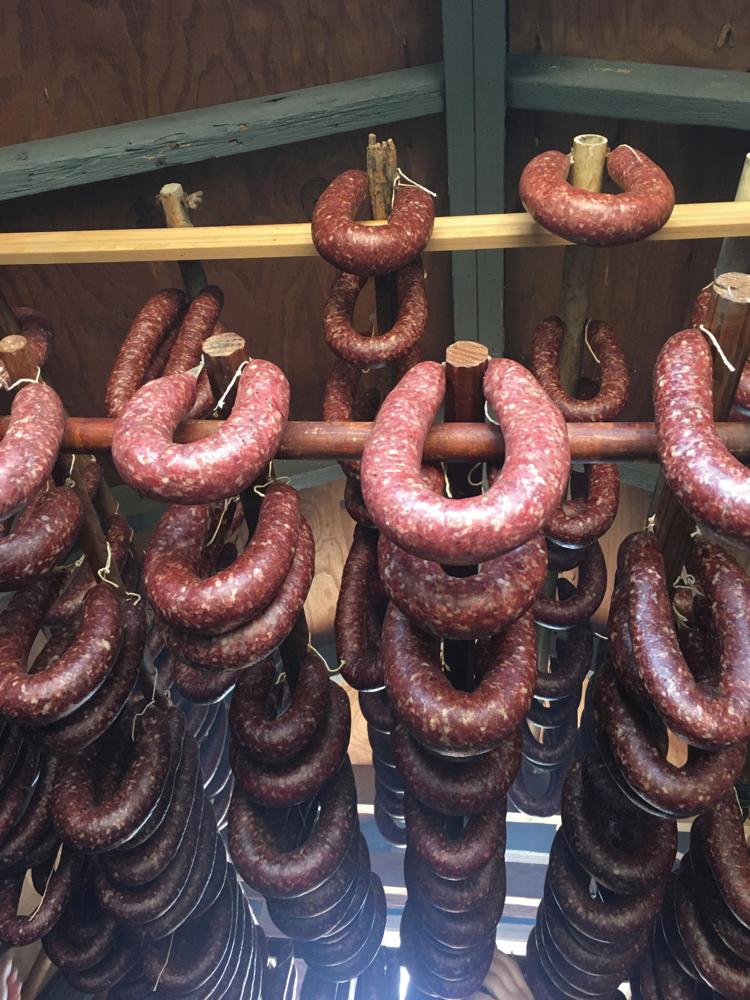 "It's just always been a tradition for us — it's something we've just done forever and ever, back to when our family got here," said Jeff Goebel. 
Goebel, who now helps head the tradition annually, said even as a kid he would help get involved in the sausage making.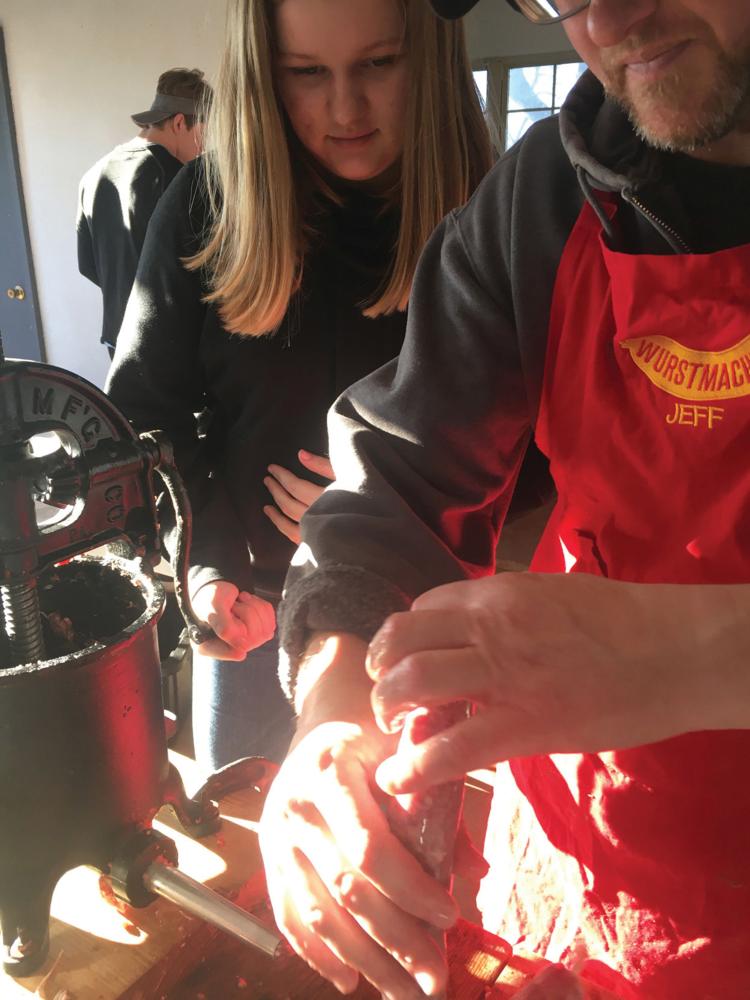 "I was always getting in the way  that's the way it works, right?" he said with a laugh. "Us kids, our job was to tie casings and clean up and we'd always be hanging around, we'd bring (the men) a beer or sandwich. We were the gophers – you learn from doing that."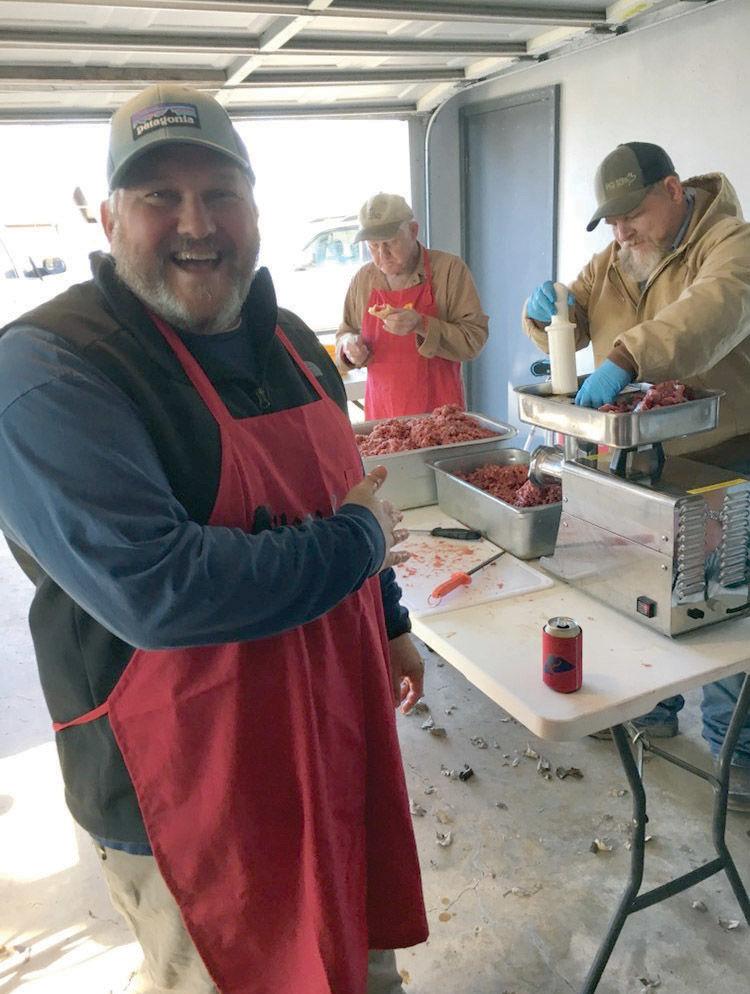 Goebel remembers his father making the sausage at Wurstfest for demonstrations, something he has taken over.
"I'd go over there and watch him do the demonstration," Goebel said. "At home we had more or less the same stuff, as a kid I watched them and as I was getting older I was bringing in the meat and really getting involved."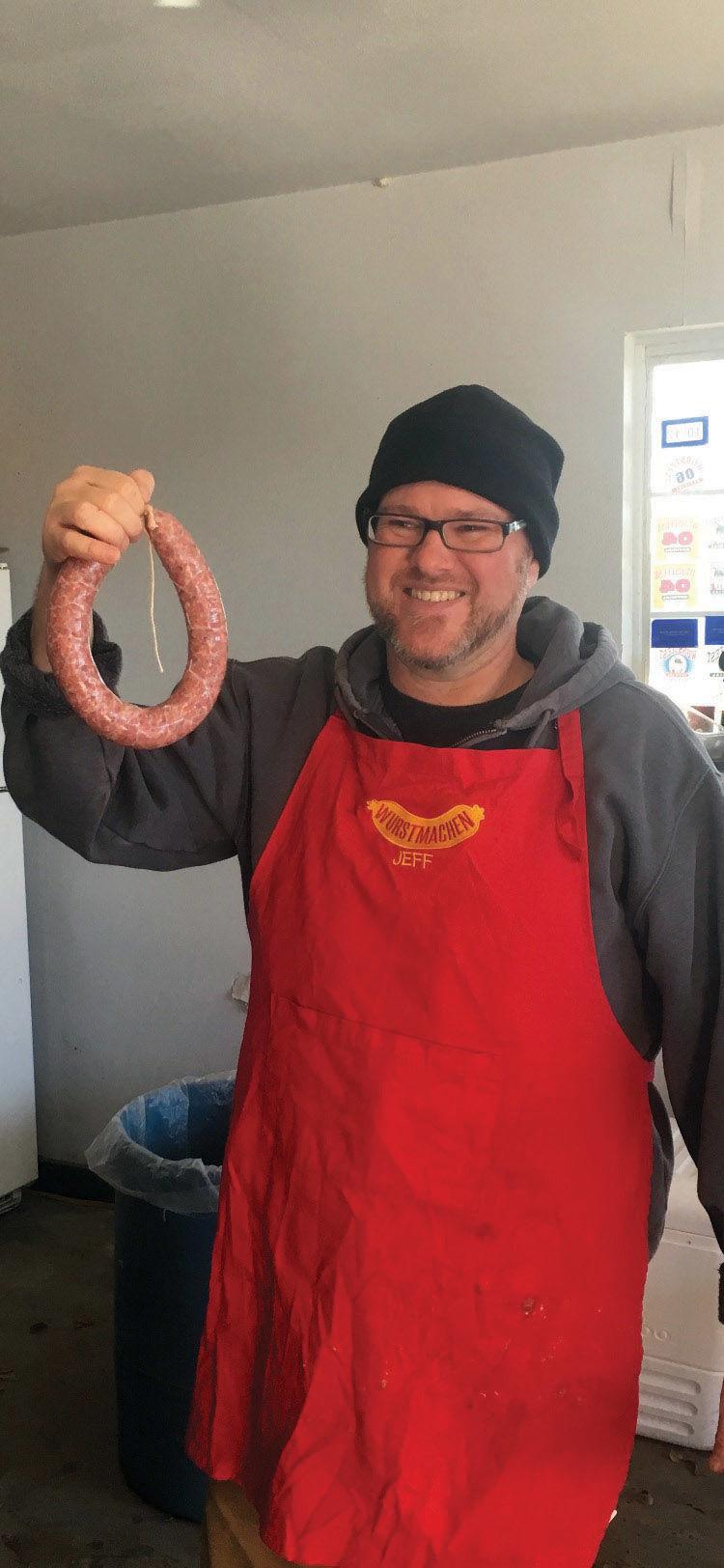 Discussions usually begin in the early fall, once the weather starts to cool down, Goebel said. 
"We will actually sit down and say, 'Okay here's the plan, this is who will be involved, this is who's bringing what, this is where we're having it this year,' Goebel said. 
It's an important enough event annually that everyone in the family tries to save off a weekend for the tradition, Goebel said. 
"We always hope to have some good cold weather come in, a good northern really helps," Goebel said. "We don't like to make it when it's 70 degrees out, we want it to be cold since we're handling raw meat."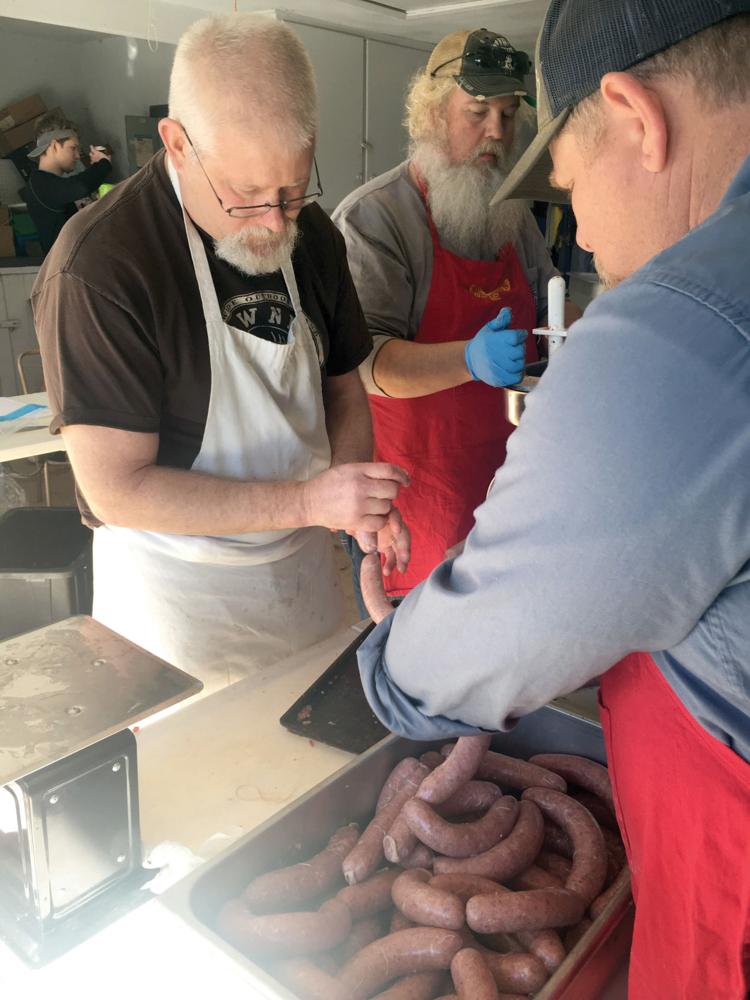 There's about seven to 10 folks who help out annually, but friends are also invited out and welcome, Goebel said. 
"We may butcher on a Thursday or Friday, let it hang for a night if we do hogs or deer, and then get to work early the next morning, and we try to do it all in one weekend," Goebel said. 
Jobs include meat grinding, stuffing, cranking, tying off cases and more, Goebel said.
"It's great seeing my daughter get to help out with tying the casings now," Goebel said. "It's mostly the men doing a lot of the work, but it's just a really fun family tradition for us."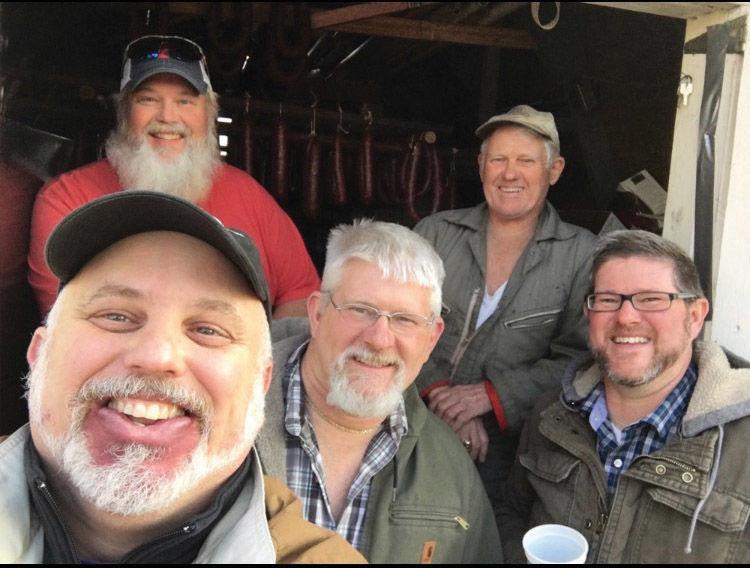 Goebel said he's certain his family isn't the only one stuffing sausage in New Braunfels in the fall, and he's glad to see generations of families share in such a fun tradition and connection to their heritage.
"It's special, it's something not everyone can say is a tradition for them," Goebel said.