This weekend, colorful dresses and vibrant music will celebrate the Diez y Seis de Septiembre holiday — which is nothing new to New Braunfels where its parades date back to the 1900s.
On Saturday, the Sophienburg Museum in partnership with Westside Community Center will have the museum open for free from 10 a.m. to 2 p.m. for an exhibit of local historical archives featuring Diez y Seis de Septiembre parades and celebrations from 1900s to 1970s. 
Diez y Seis de Septiembre translates to "the 16th of September," and marks the day when Father Miguel Hidalgo y Castilla called for revolution in a war for Mexico's Independence against the oppressive Spanish empire. 
This empire included Texas and present-day states such as New Mexico and Arizona in the colony, New Spain.  
Creoles of Spanish descent born in the colonies developed their own identity and felt oppressed by the Spanish.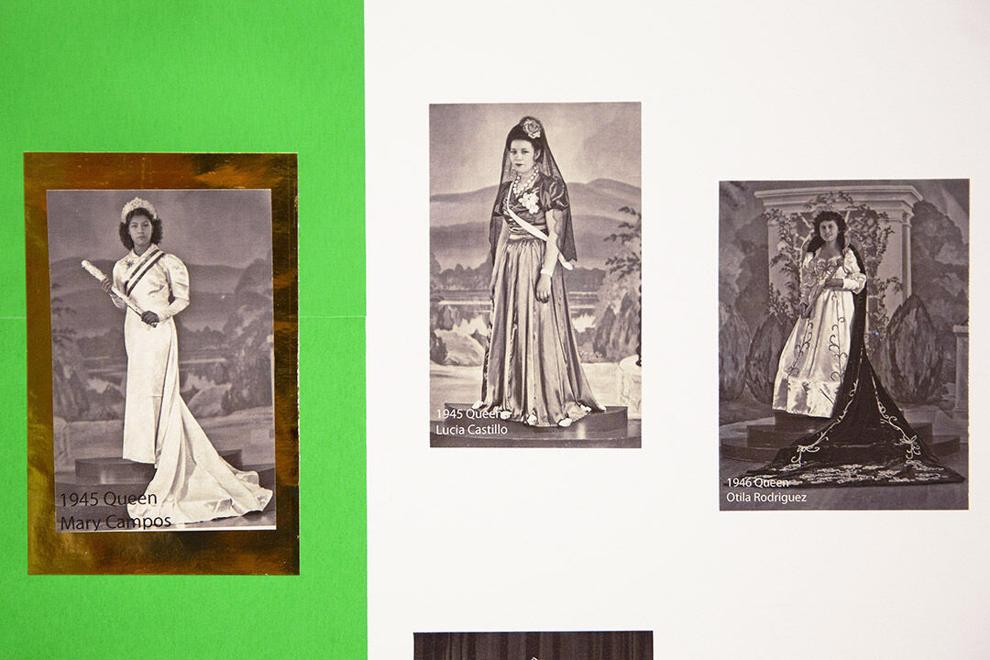 Hidalgo and his army won against the Spanish, and Hidalgo became known as the "father of Mexican independence."
The event will feature a genealogy table where people can trace their lineages and outdoor activities include a live mariachi band around 11 a.m., dancing and food to celebrate the holiday.
Dancers called "Compañía de Danza" will perform Baile Folklorico, which translates to "folkloric dance" and is most famous for its traditional Mexican dress and history story-telling.
Comal ISD Chef Mario Perez will cook for the event as he has for past 16th of September events.
Coming Together
The Westside Community Center partnered with the local Hispanic Heritage Committee in 2017.
The next year Westside had its first Hispanic display at the community center and notable Hispanic leaders, and business owners, families and veterans came out to support it.
In 2019, the Sophienburg was a vendor for the community center's Hispanic culture exhibit and set up a table to display local families' history.
For this event, Sophienburg Museum archivers with the help of Westside Community Center went down a rabbit hole of newspaper clippings, candid family photos, artifacts and oral history retellings to create a rich and colorful portrait of Hispanic culture through the holiday's parades, downtown celebrations and other events.
"It's important for people to know, inside these doors, some of it is here and we just need the rest of it," said Sylvia Segovia, part-time Sophienburg Museum worker. "It went back to 1905 and it makes you want to keep looking."
In looking, they found a treasure trove of articles and photos from "queens" contests which they focused their search on.
Local Hispanic women could raise money and be crowned "queens" in these events somewhat similar to beauty pageants, but the money they raised was donated.
The girls started the year with no money and fundraised to give to an organization or cause. 
Segovia said each decade had its different cause. 
One contest money was donated to the Red Cross during World War I, while another went to relief efforts after a big flood devastated Monterrey.
"There was whole community involvement at the very beginning around 1905 and 1908, everybody went to this event," said Keva Hoffmann, Sophienburg Museum board member. "German or Hispanic or Anglo, everybody did this."
Since there were different Hispanic societies and efforts fizzled out over time, not many events were documented since there were likely smaller get togethers going on that did not make the newspaper or there was not a set photographer to take photos.
Segovia's cousin founded the local Hispanic Heritage Committee, and said the event is about "tradition and heritage" and attracting people to the museum.
Westside Community Center outreach coordinator Jennifer Hernandez said she hopes the community comes out to support the archives and also donates whatever family photos or artifacts they can.
The museum, in turn, preserves these items and can digitize pictures on a CD.
"It's to understand what the museum has to offer for Hispanic community and all people of New Braunfels and how it can archive your history," Hernandez said.
To donate to the museum, call the Sophienburg at 830-629-1572