Both New Braunfels hospitals continue to adjust to the increasing number of COVID-19 patients under their care.
Resolute Health Hospital staff members are starting to access beds that once sat idle as COVID-19 hospitalizations have climbed, while the number of cases seen at CHRISTUS Santa Rosa Hospital – New Braunfels has increased dramatically over the last few days.
Comal County now has 25 people hospitalized with COVID-19 and its positivity rate eclipsed the 10% mark, county officials said Tuesday.
Patti Tanner, director of communications at Resolute Health Hospital, said the number of COVID-19 hospitalizations at the facility had increased considerably in the last couple of weeks.
"Visits to the (emergency room) fluctuate day-to-day with some patients presenting simply because they want to be tested for COVID," Tanner said. "The ER is not a testing site, and we continue to direct patients elsewhere if they need or want a test."
Tanner said Resolute Hospital was built in 2014 for long term growth, and hospital staff is starting to access beds that were once idle.
"These efforts include making sure those beds and units are adequately equipped, supplied and staffed. Our staff has been very responsive to working extra shifts and we are exploring other resources as well to increase our pool of nursing staff. We continue to collaborate closely with our medical staff leadership to evaluate how best to use our beds and adhere to the governor's most recent executive order while continuing to provide the right care for our community."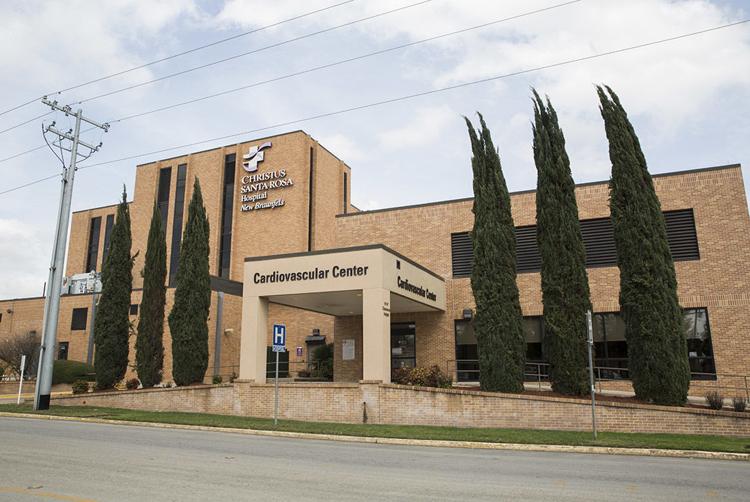 Jim Wesson, President, CHRISTUS Santa Rosa Hospital – New Braunfels said positive inpatient COVID-19 cases have more than doubled in the last three days.
"This community has proven time and time again that we are resilient and can come to the aid of our neighbors in time of need," Wesson said. "We're asking our community to do this again for us. It is proven that when people wear a face mask in public, maintain a physical distance of at least six feet from others and practice frequent hand hygiene, it reduces the spread of the virus. We are imploring our community now to do these simple things to save lives.
Wesson said staff members are grateful for the cards, meals and personal protection equipment that community members have donated to the organization since the start of the pandemic.
"But, today we are asking our community to show us their appreciation by demonstrating their resolve to action to reduce the spread and to stop any significant surge to our hospital," he said. "Masks, physical distancing and hand-washing — these things work and can help get the virus back under control in our community."
The positivity rate — the daily percentage of people testing positive for COVID-19 in relation to the total number of people tested that day — is now 10.28%, up from 9.72% on Saturday and 8.21% one week ago. It's the first time the rate has been over 10% since April 10 and the second-highest rate the county has recorded since the pandemic began.
The county reported 56 new cases of COVID-19 on Tuesday, which brings the county's total since the outbreak to 654. Of the 56 cases, 55 are confirmed and one is probable.
Forty-eight of the new cases are from the New Braunfels area, five are from the Bulverde/Spring Branch area, and three live south of Canyon Lake. Ages range from under 18 to older than 80.
On Tuesday, the county also confirmed 13 additional recoveries from the disease for a total of 262. The county now has 385 active confirmed and probable cases, 25 hospitalizations after another was added, and has had seven deaths since the outbreak began. Another death was a New Braunfels resident who lived in Guadalupe County and is that county's only COVID-19 death so far.
Testing 
As of Saturday morning, Public Health has received reports of 6,360 tests conducted with 525 confirmed cases and 129 probable cases. 
Residents wishing to be tested for COVID-19 can call the county's dedicated hotline, 830-221-1120, between 8 a.m. and 5 p.m. Monday through Friday.
Probable case definition
"Probable cases" is a category established by the Texas Department of State Health Services to describe those who do not have a positive PCR test for COVID-19, but meet two of the following three criteria:
A positive quick-result antigen test
Experiencing COVID-19 symptoms
Close contact with a confirmed positive COVID-19 case
A probable case is treated identically to a confirmed case and counts toward the county's positivity rate and total case tally.