This year's New Braunfels ISD Distinguished Alumni honors recognizes three New Braunfels natives whose volunteer journeys took them near and far.
The 2021 NBISD Distinguished Alumni are John Bormann (Class of 1962), James "Jimmy" Owens (Class of 1973) and Robert Camareno (Class of 1983). 
They exemplify tireless service work and unconditional care for others, according to the New Braunfels ISD Education Foundation which manages the awards.
It is bestowed upon NBISD alumni whether they still live in the community or elsewhere doing exceptional volunteering in their spare time or while juggling careers.
The distinguished alumni were honored during the halftime show of the varsity football game last week.
John Bormann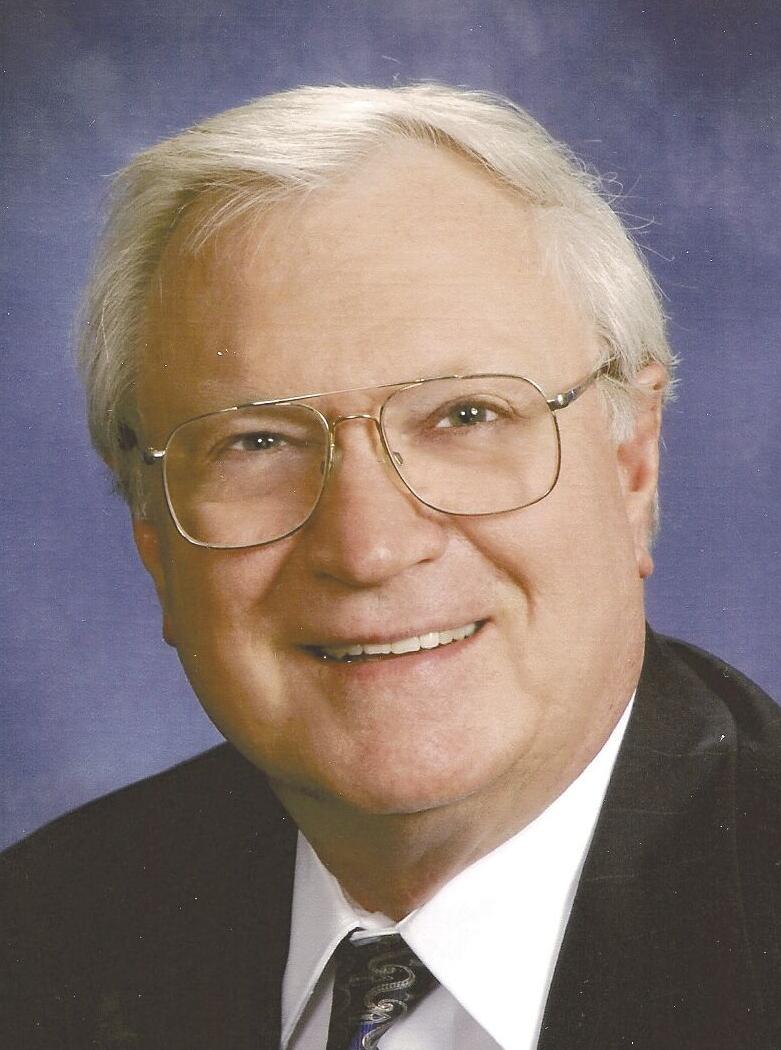 A New Braunfels native, John Bormann graduated from New Braunfels High School in 1962. He said he is honored to receive the recognition among two other role models of community work.
"It was a surprise and a tremendous honor," Bormann said. "Especially being awarded that at the same time two individuals who are also well-deserving and both of them had done a lot in the local community." 
His calling was in math and physics, and he went on to work for the Johnson Space Center in Houston specializing in design, ground trajectory software and interface between ground computers and Mission Control.
Defining feats in his career were the Apollo program, the Apollo-Soyez Test Project and three Skylab missions. 
After various positions in NASA for nearly 40 years, he retired in 2005 and returned to his hometown, where he volunteered wherever he could.
"I had, from the volunteer standpoint, found myself with some additional time finally," Bormann said. "I wanted to try to [volunteer] as long I was available and able to do those."
He helped out at EdenHill Communities, running errands for the senior residents there. He said it was worth helping those who were lonely at EdenHill.
He said he has done all he could find before his arthritis and COVID halted volunteering opportunities. 
"There's just a grateful look on their faces when you were able to perhaps run an errand they were not getting their own time to do," Bormann said. "With some places like Eden, they do not have family nearby and who were able to do it."
He is also a member of the Sophienburg Museum, the Comal County Fair Association, First Protestant Church and the New Braunfels Elks Lodge.
Although times have changed since he left New Braunfels, the service work needed has not.
"The town has changed so much, but the needs people have are still very similar to what they had been early on," Bormann said. "It was a pleasure to be able to find some of those over these last 15 years or so that you could help out."
His advice for younger generations is to pursue their passions and find time whenever they can to give back.
"Wherever their interests take them, I hope they have the opportunity to do [volunteering] and also the ability to be able to do the same thing and perform well in their jobs of their chosen professions," Bormann said. "And when they reach the goals they have set out, to also be able to then help and volunteer as much as possible to get satisfaction later on in life."
James "Jimmy" Owens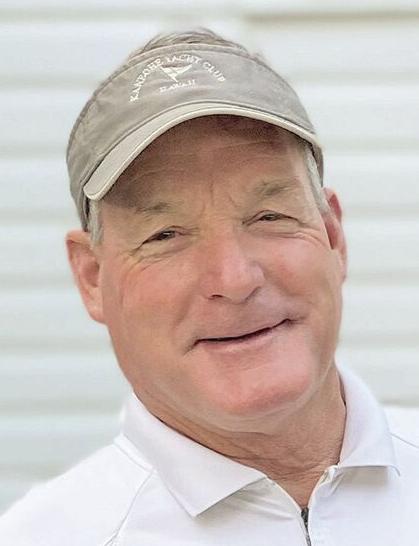 James "Jimmy" Owens is also a New Braunfels native and besides a small stint in Houston, has lived here close to his childhood home for nearly 60 years.
"I was very humbled by [the award] because the other candidates were of a much higher resume than I had," Owens laughed. "But I'm thankful for the 66 years of being in New Braunfels and being able to have grown up and graduated high school here."
Owens has received the 2013 New Braunfels Herald-Zeitung Unsung Hero Award, the 2018 New Braunfels Parks and Recreation Service Award and the 2020 New Braunfels Foundation Trust Living Legend of New Braunfels Award.
He assisted in any way he could, from set-up and clean-up for Wassailfest or delivering playhouses for Hope Hospice. He has fond memories from when he was a child and played little league, and in volunteer work coached Little League including his kids' teams.
He also strongly believes in his faith and served the religious and thus the greater community, helping build the high school for new Braunfels Christian Academy and a new church for Tree of Life and volunteering for Springs Community Church.
"I'm involved in the music ministry and the regeneration team — it's basically a crisis center recovery program for people with some hangups," Owens said. "I was taught by my parents that serving others was a great way to lead a responsible life and develop relationships."
His father joined the military shortly after WWII, and when he settled into a salesman job he taught Owens how to work the NBHS concession stand and work a Wurstfest booth.
During the flood of 1972, as a high school junior he helped rescue people from rooftops from the back of a dump truck.
"He was involved in different programs and different opportunities to learn how to serve," Owens said.
At the end of the day, Owens is grateful for his family and experiences in New Braunfels. He has 11 children and eight graduated from New Braunfels High School, and 29 grandchildren. 
"I couldn't have done it without my wife, my wife is the most amazing person," Owens said.
His advice for young people is to help others in any capacity.
"As you learn to serve others, you'll be amazed how it completes the circle and comes back to you," Owens said. "Someone then comes along and helps you in an area you can't do. If I serve others with what I know how to do, that is using my talent that God's given me. And that person is blessed in an area where I don't have a lot of talent and God sends somebody to bless me in that."
Robert Camareno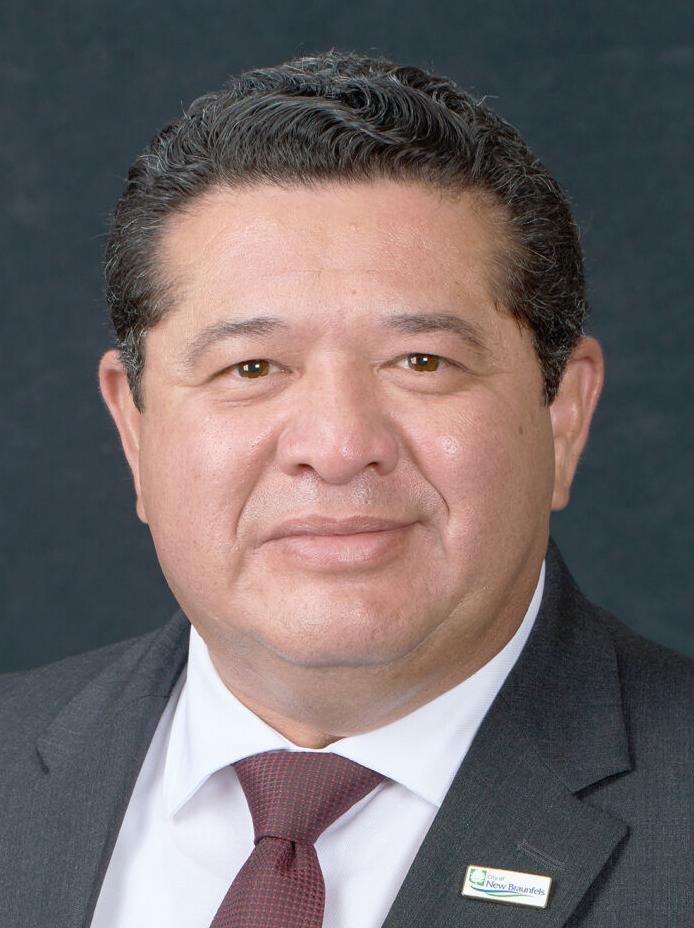 New Braunfels City Manager Robert Camareno graduated from NBHS in 1983 and was a letterman in football and track. 
Camareno said the award does not symbolize his achievements, but those of a whole community of people wanting to help others.
"It's a recognition of the contribution of a lot of people, not just one person," Camareno said. "I'm very fortunate and blessed to work and serve with people dedicated to public service. This recognition would not be possible without their contributions and the love and support of my family."
Upon graduation he enlisted in the United States Marine Corps, completed boot camp and was assigned to the 1st Battalion, 7th Marines infantry unit in Camp Pendleton, California.
He was deployed to Okinawa and Seoul and received two promotions. 
After traveling between stations and home, he met his wife and later obtained his Associate in Arts degree at Central Arizona College.
He later began as an accountant for a certified public accounting firm and then joined the city of Eloy, Arizona as their finance director and interim city manager.
He received his Bachelor of Science in Accounting from the University of Phoenix and moved to Casa Grande, Arizona.
He and his wife, Sylvia, moved back to Texas and he became New Braunfels City Manager in 2013.
He is a member of the Wurstfest Association where he recently became an "Opa." 
He also is a Paul Harris Fellow as a member in the New Braunfels Rotary Club, and served as a United Way volunteer in Arizona and Texas.
Camareno also served as a former board member of Communities in Schools of South Central Texas and the United Way of Comal County.
"Serving on the United Way board provided me an opportunity to better understand the varying needs of our community," Camareno said. "I also have an opportunity to be a part of the very important fundraising efforts that help provide funding for a number of organizations that provide much-needed resources to our community."
Camareno said the teamwork in working alongside enthusiastic and passionate people is greater than anyone's sole contributions.
"It's very satisfying and very inspiring to work with others," Camareno said. "Others can really help to inspire and motivate you to want to serve a community as great as ours."
Looking toward the future, Camareno said his advice for younger generations is to get involved however they can.
"My advice is to get involved in whatever community you live in and dedicate a portion of time to the service of others," Camareno said.