Comal County added only five new COVID-19 cases to its total on Thursday morning as well as 23 additional recoveries from the virus.
Those cases come on 86 new tests reported to the county's public health department between Wednesday and Thursday's update. All five of them are confirmed.
The county now has 176 active cases of COVID with eight of those patients hospitalized. There have been 311 deaths reported since the pandemic arrived in the area in March of 2020.
Comal County hospitals reported caring for 10 COVID-19 patients with three of those in intensive care and one on a ventilator. ICU and ventilator usage both declined by two patients from Wednesday's report.
Regional hospital use remained low, with the 22-county region that includes Comal and Guadalupe counties reporting 3.8% of beds being used by COVID-19 patients. That's an increase from Wednesday's 3.48%
Both of the county's seven-day positivity rate edged higher on Thursday when compared to Wednesday's report, with the molecular rate rising from 4.85% to 6.51% and the more widespread quick antigen test moving from 2.20% to 3.81%.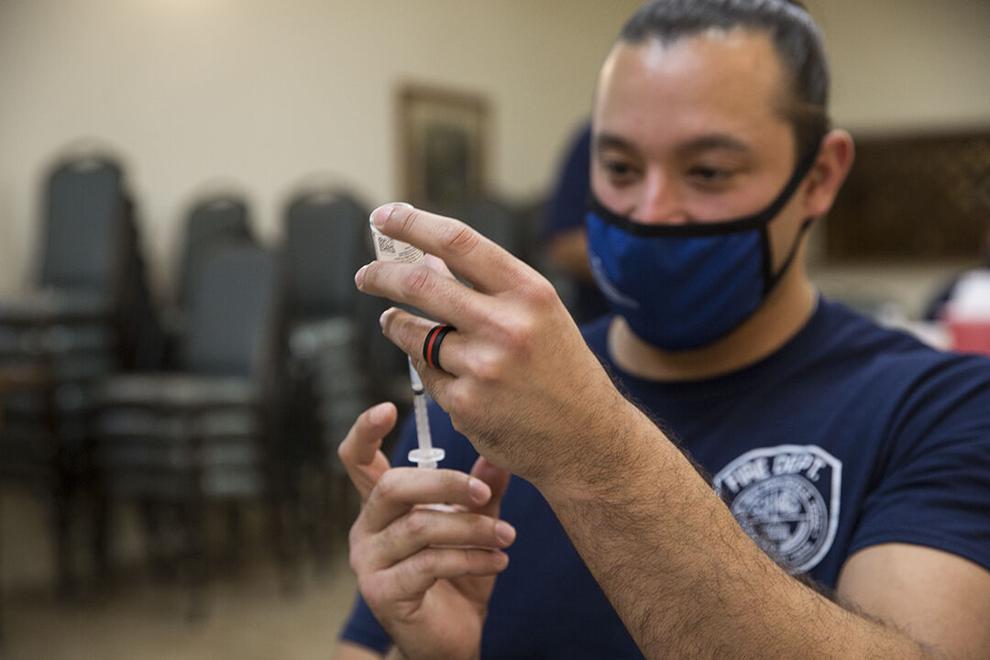 Vaccination
The county's vaccine standby list is now open to everyone 18 and older, regardless of occupation or health status. People can register online at www.co.comal.tx.us. Those who do not have computer access or need assistance can call 830-620-5575, but phone resources are limited.
Teens who are 16 and 17 can also be vaccinated, but that requires the Pfizer shot, which the Comal County clinics aren't administering.
The Texas Department of State Health Services has launched the Texas Public Health Vaccine Scheduler at getthevaccine.dshs.texas.gov, which allows people to register for a vaccine appointment from a participating public health entity and some local health departments. Already, more than 125,000 people have registered through that website.
Officials have said people can continue to find additional providers through the DSHS Vaccine Information page at dshs.texas.gov/covidvaccine.
County health officials have urged people to look at other vaccination options, including those offered by pharmacies, hospitals and stores. H-E-B, Walmart, Sam's Club, CVS, Walgreens and Christus are all offering vaccination opportunities, with details available online or by calling the location.