Some Comal County residents who were at the nation's Capitol last week in support of Donald Trump said they didn't expect the violence that unfolded and spoke out against those who smashed windows and beat police officers.
The supporters marched to the Capitol as members of the House and Senate were certifying the outcome of the 2020 presidential election for Joe Biden who will be sworn in on Jan. 20.
Trump Train NB Founder Steve Ceh said he and a small group of Trump Train members were among those outside the Capitol. 
"There were people from all over Texas, we saw lots of Texas flags," Ceh said. 
He said the event began with a peaceful march on the grounds.
WASHINGTON (AP) — Under battle flags bearing Donald Trump's name, the Capitol's attackers pi…
"It was an awesome experience, it was cold," Ceh said. "We stood there and there were just so many patriots, so many American flags, so many Trump flags. Just circles of prayer praying for the country."
Anita Valdez, from New Braunfels, said she also went to the Capitol to support President Trump. She had not anticipated any violence.
But that's what happened as hundreds of people stormed the Capitol building, clashed with police officers and ransacked offices — with many of them taking pictures and videos for social media as they did so.
Vice President Mike Pence was evacuated ahead of the breach and senators and representatives were moved to secret locations to wait for the scene to be secured. By the end of it, five people would be dead. Authorities say one was shot and killed by officers, three more died from medical causes during the event and an officer of the Capitol police died as a result of injuries sustained during the attack.
Republican Senate Majority Leader Mitch McConnell called the attack a "failed insurrection" from the Senate floor after the House and Senate returned hours later to finish work.
Valdez said she had no indication that the day would unfold like that.
"It was the feeling of patriotism and community and kindness and uplifting throughout the entire day," Valdez said. "Then of course when things went a little south, the small group I was with decided to vacate and get to the lawn area and make our way back to our hotels."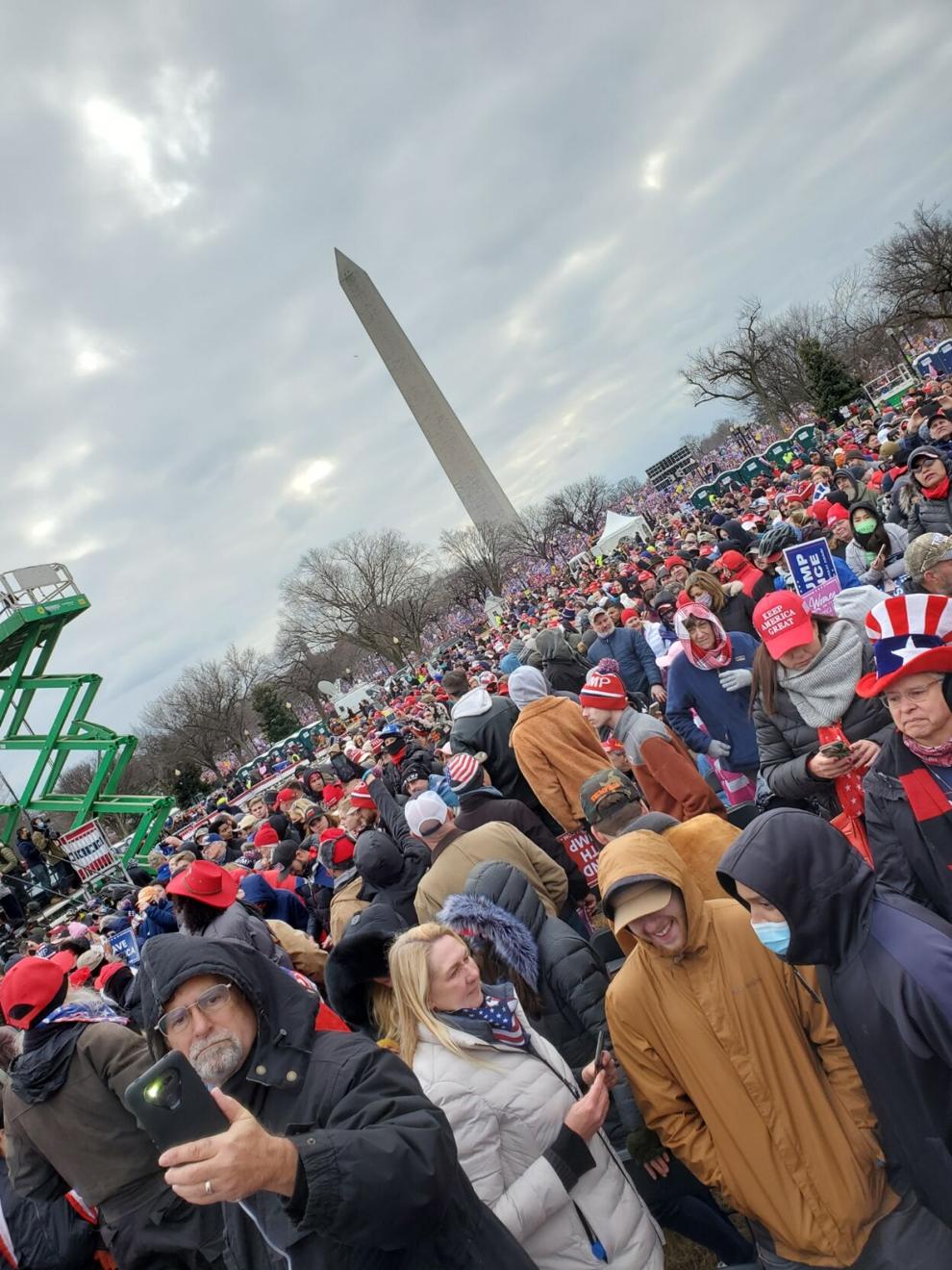 Valdez arrived around 6 a.m. and left around after 4 p.m. as members of Congress began to be evacuated.
 They stood at the Capitol on the terrace for about 30 minutes or so, Valdez said.
 "I have attended Trump rallies since 2015 and I have never seen something like this specifically," Valdez said. "I've witnessed violence against Trump supporters but I've never been in a situation exactly like this."
 It wasn't until she got to a TV later that she saw that it had become deadly.
"For me, I just want to make a strong statement: I do not condone violence for any reason," Valdez said. "I feel it barbaric and ineffective to get your point across. My first feeling about even attending this was, number one, to be there for the President and to be safe."
Ceh and his group left to go back to the hotel and then later returned to the Capitol, where thousands were standing.
"These guys were throwing things at the cops and the same guy was smashing one of the windows and it was shattering," Ceh said. "We were like, 'What are you doing? We're mad about violence like this. What are you doing?' Some guys told them to stop doing that and it was a lady that grabbed him and drug him down."
Capitol police and people clashed on the steps and later in the Capitol itself.
"What really bothered me was as we were walking away from the Capitol we're on the grass area going towards the monument, you could still see the flash grenades going off and the pepper spray," Ceh said. "I looked at my wife and said, 'This is where our country is?'"
Valdez said she hopes those who were violent are held accountable.
"What I'm hoping will happen from here on out is that any person involved in this will be held completely accountable and that justice will prevail," Valdez said.
Ceh said he is unhappy with both parties.
"I think we got way out of place," Ceh said. "I'm an Independent, the Republican party left me years ago. I think both sides were trouble because they are all paid off, self-serving. I don't care if you're Republican, Democrat, independent. They don't care about me or you. They can say whatever party they're all the same."
As tensions rise, Ceh said he hopes God leads the country. 
"It's been coming to a head," Ceh said. "We have some very bad people in our leadership right now in our country. I'm going to start praying that God will take care of it."
Ceh uploaded a video to Youtube on Jan. 8 called "Truth" blaming liberals, "ANTIFA" and "Black Lives Matter."
"It was a great rally, great spirit, and then what happened?" Ceh said in the YouTube video. "The liberals, ANTIFA. In front of me I saw ANTIFA breaking windows. No it was not the patriots. Trump did not incite this, the liberals incited this."
The FBI, which is investigating the attack has said there's no evidence of Antifa involvement.
Valdez said she hopes people wait until all the facts come out.
"Whatever side you believe in, we need to be patient," Valdez said.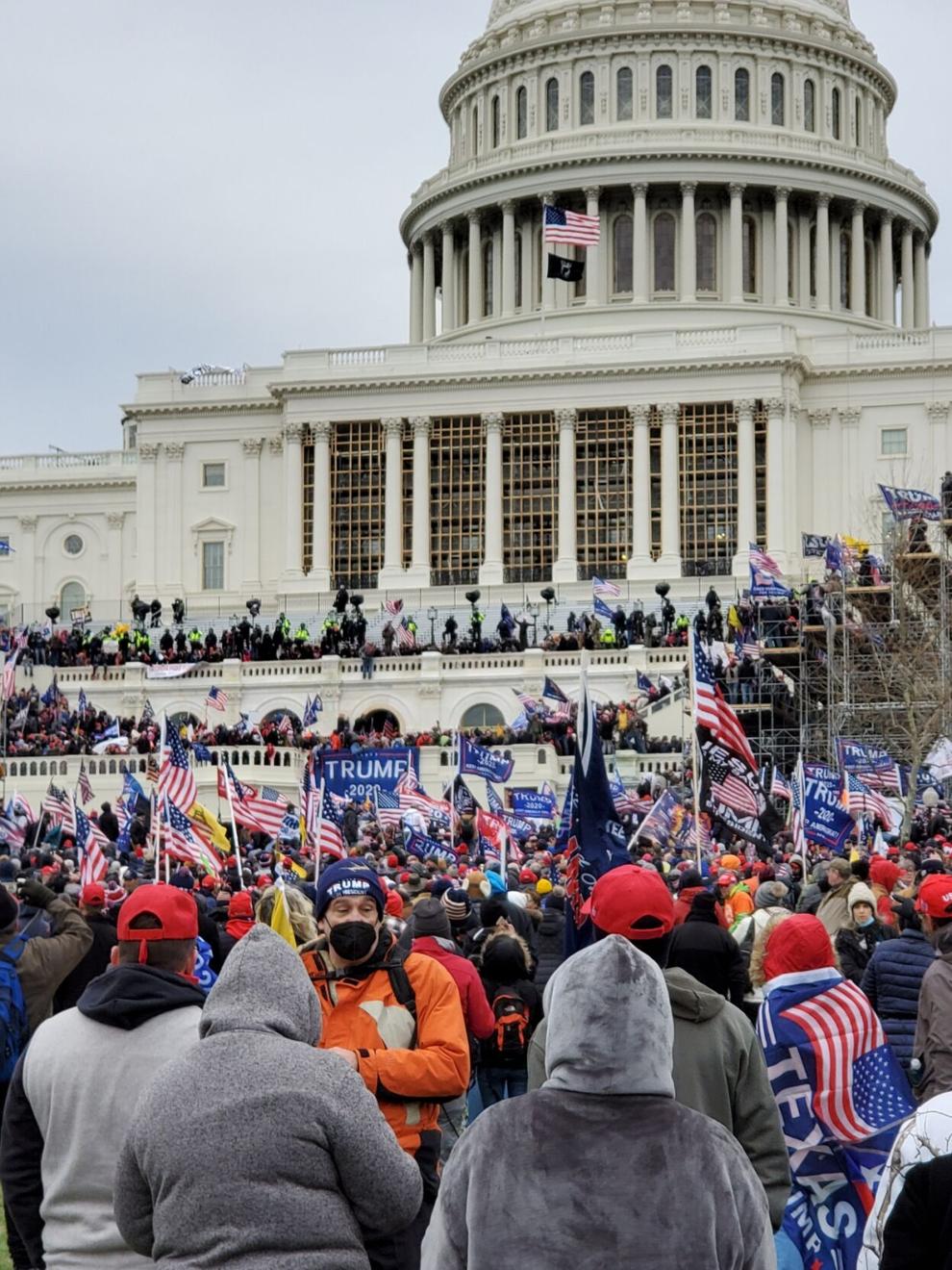 Another New Braunfels resident at the Capitol was featured in New York Magazine.
New Braunfels' Valerie Muldez said she was at the Capitol and left with her kids, with Muldez saying that authorities tear-gassed her children.
"I have to teach the next generation how to stand up for righteousness and I want them to see these are wonderful patriots," Muldez told the magazine.
The FBI is continuing to investigate the incident at the Capitol and is seeking the public's help in identifying people pictured inside. Twenty people have already been arrested across the country.
For more information and photos under investigation go to: https://www.fbi.gov/wanted/seeking-info/violence-at-the-united-states-capitol