New Braunfels City Council members on Monday adopted a tax increment financing policy that officials say establishes a framework and processes to evaluate the creation of tax increment reinvestment zones in the city and requests for funding potential economic development projects.
Tax increment financing, also known as TIF, is a tool available to municipalities under the state's tax code that utilizes incremental property and sales taxes within a defined geographic area to offset the costs of needed public infrastructure to attract additional private investment.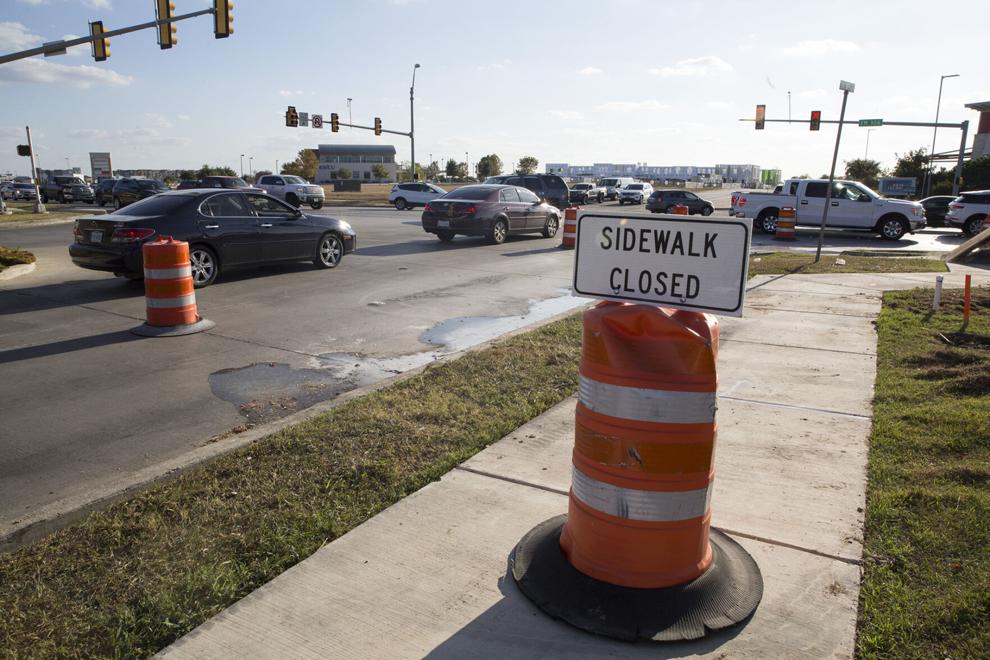 "It's a way of earmarking future tax revenues to fund particular improvements within a zone," Jeff Jewell, the city's economic and community development director, explained to council members. "At the end of the TIF period, the TIF dissolves, and the remaining tax revenue goes back to the city."
The first TIF was established in California in 1952. Forty-eight states now allow them.
The policy outlines the goals of TIF deployment and establishes expectations and requirements for the level of due diligence that would be undertaken. 
The purpose of such due diligence, according to Jewell, is to provide some reasonable assurance that any project applying for TIF assistance would not occur but for the incentive and that the improvements proposed will be constructed within a reasonable timeframe.
Jewell added that a TIF should focus on capturing desired real estate projects with infrastructure support or gap financing with four primary conditions: the project should contribute to public policy goals, is economically feasible and has a reasonable chance of success and pay for itself through generated revenues or justify the investment with economic and community impacts.
The TIF should be undertaken with developers with an established track record, financial capacity and known financial partners, and in most instances, shift risk to the private sector through reimbursement after completion of the project, Jewell said.
"TIF financing should be judicious and focus along the margins of projects that were potentially feasible but needed a little bit of assistance," Jewell said. "A TIF should really focus on financing public infrastructure or improvements that are extraordinary relative to the size of that project. It can be used to subsidize proposed projects that are 'above market.' If a project, for example, is in a particular distressed area, TIF financing can be used to mitigate the risks to the providers of capital for that project."
The fundamental purpose of TIF is to encourage economic development or redevelopment within a geographic area known as a Tax Increment Reinvestment Zone, also known as TIRZ, that would not occur without the assistance provided through TIF.
TIRZs can be established either by citizen-led petitions by owners of properties or a city or county governing body can adopt one.
The creation of a TIRZ is a multi-step process, which includes:
Preparing a preliminary financing plan showing details of how the improvements will be paid for.
Holding a public hearing and publishing a notice of such to gain public input.
Designating a reinvestment zone through adopting an ordinance, outlining the zone timeframe, formally establishing the zone, noting certain findings that indicate the zone meets criteria and creating the TIRZ board of directors.
Preparing a project plan and a financing plan consistent with preliminary plans and approved by the TIRZ board and the city council.
Seeking approval of other participating taxing units, such as the county, through a public hearing and formal consideration by that taxing unit's governing body.
Implementing TIRZ utilizing the outlined plan through the TIRZ board and city council actions.
Submitting an annual report once the TIRZ is in place indicating the status of the zone.
TIRZ board members cannot exceed 15, and if a county participates in the TIRZ, they are entitled to two appointments to the board.
City staff presented and received input from the council's Audit and Finance Committee and the New Braunfels Economic Development Corporation's Board of Directors during the policy's formation.
New Braunfels utilizes an overall economic development policy for economic development expenditures but previously did not have a specific policy or application for TIRZ creation or financing agreements using TIF revenue.
Two reinvestment zones currently exist within the city. 
TIRZ No. 1, also known as the Creekside TIRZ, was established in 2007 to fund capital improvements associated with property development near Interstate 35 and Farm-to-Market Road 306. These improvements include drainage, water, wastewater and roadway projects necessary to serve the development. 
In 2019, the city established TIRZ No. 2, also known as the River Mill TIRZ, to fund a portion of the infrastructure and maintenance costs associated with the development of the former Mission Valley Mill complex located on Porter Street. This site is slated for future mixed-use development.  
In a related action during Monday's meeting, council members confirmed the mayoral appointment of Jacob Yaklin and reappointment of John Malik and Tobin Hoffmann to the TIRZ No. 1 Board of Directors and the New Braunfels Development Authority for terms ending May 29, 2023.
Council members also approved the mayoral appointment of Hoffmann as the chair of the TIRZ No. 1 Board of Directors and the New Braunfels Development Authority.