Comal County officials closed a COVID-19 standby list on Wednesday after 12,000 people signed up just a day after it opened.
County officials had established the standby list online and by phone on Tuesday for residents who met the criteria in Phase 1A and 1B of the state's vaccination plan. 
Comal County Judge Sherman Krause said in an interview Wednesday morning the reason for stopping at 12,000 was that officials were concerned that "people will put themselves on that list, and we won't ever get to them."
"We think that if we stop it at 12,000, it could be three months before we get to the last people who signed up," he said.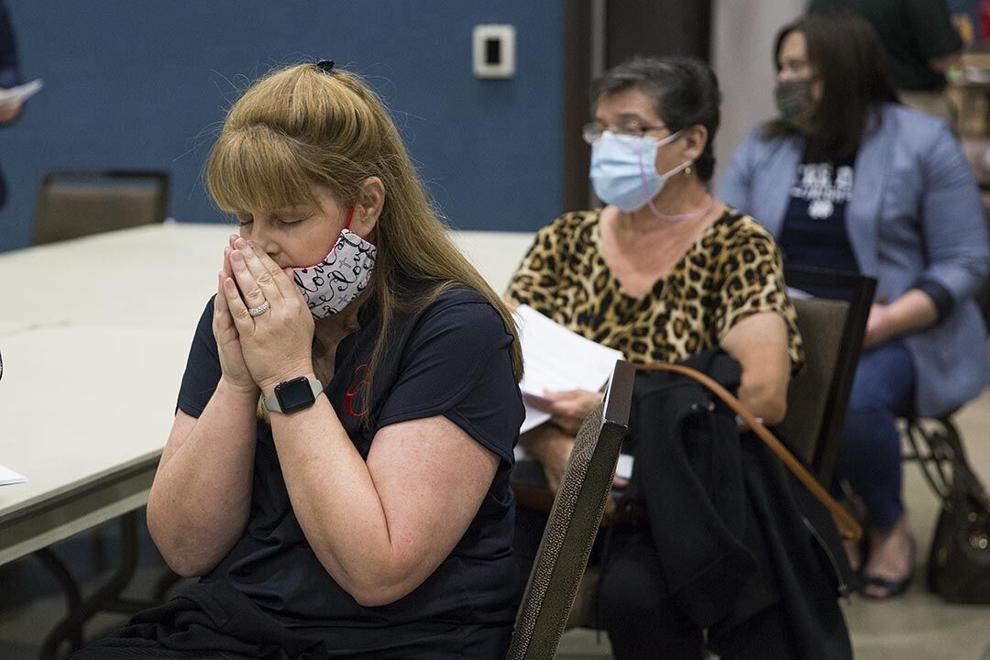 The standby list may open again in the future, officials said, depending on vaccine supply.
The list was open only to Phase 1A recipients, which are front-line healthcare workers and residents at long-term care facilities, and 1B recipients, which are people over 65 and people 16 and older with a chronic medical condition that puts them at increased risk for severe illness.
According to officials, residents on the standby list will be contacted to schedule an appointment for the COVID-19 vaccine as the County Health Department receives supply. 
Those contacted are asked to respond to appointment emails, texts and voice calls as soon as possible.
Signing up for the vaccine standby list does not guarantee residents will receive a vaccination from Comal County, officials said. Vaccines will be distributed to the public as they are received by the county and according to all state distribution guidelines.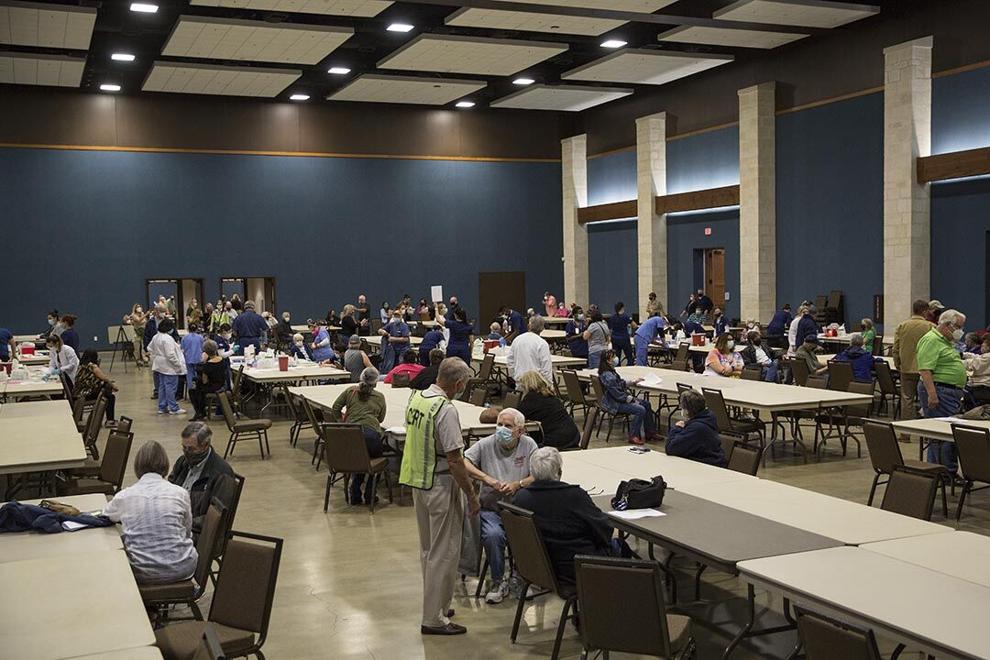 Officials said residents should continue to look for alternative vaccine locations, such as their primary medical provider or larger mass vaccination hubs and monitor the Comal County website and social media platforms for updates.
The county ran a mass vaccination test last week to demonstrate that it could give shots to large numbers of people in a quick and efficient manner.
The county received 700 doses last week, with 200 receiving first-dose inoculations at the first vaccine clinic last Thursday at the Civic/Convention Center. On Wednesday, 500 more Moderna vaccine doses were administered to residents in a second mass vaccination event.
County officials had reached out to both Comal ISD and New Braunfels ISD to get teachers and counselors who wanted the COVID-19 vaccine and met all criteria in Phase 1B. They were among those receiving shots on Wednesday.
Canyon High School Counselor Stephanie Melton was breathing deeply to calm her nerves while waiting to receive the vaccine. Her legs shook with nervousness as she waited for the nursing student to administer the shot. Melton, who has a phobia of needles, hasn't had a shot in 22 years.
"It's a big deal for me to do this," Melton said. "I'm doing it for my loved ones who can't get vaccinated and doing my part for those around me who aren't vaccinated yet." 
Afterward, she said she didn't feel a thing and is hoping this experience helps her overcome her phobia.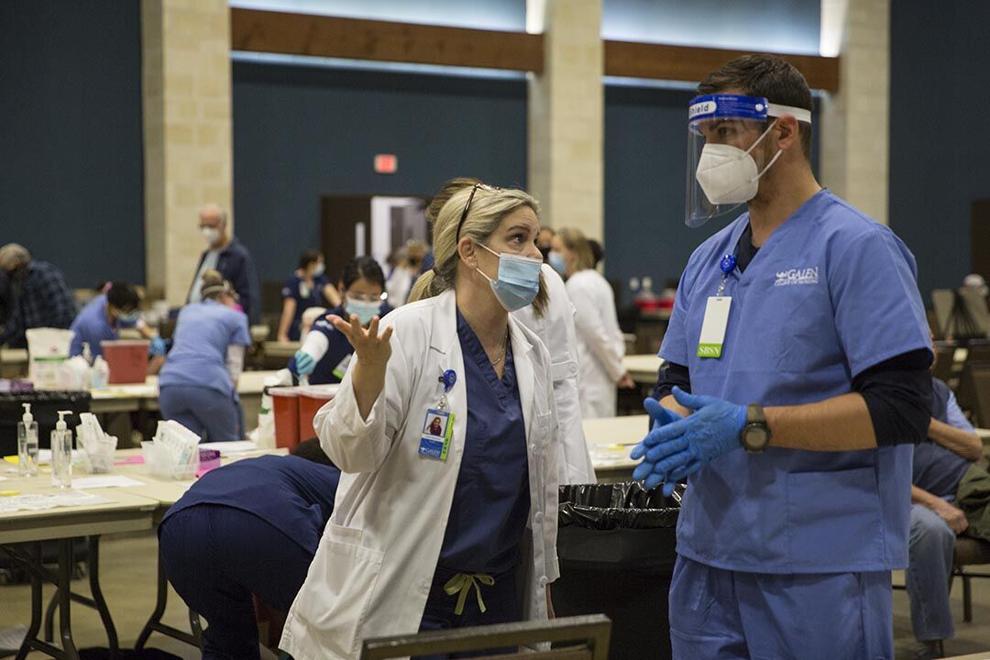 Krause said officials are making progress in vaccinating residents against a virus that has killed more than 35,000 Texans but admitted there was a long way to go in the process.
"This is the third week that we've gotten allocations, and it looks like that's going to be fairly steady," Krause said. "We're going to get allocations every week, which will allow us to vaccinate people in our community that want to be vaccinated. But we have a long way to go from the standpoint of if we're going to continue to just get 500 per week, it's going to take a long time to vaccinate everyone."
People who received appointment times lined up for vaccinations at the Civic/Convention Center on Wednesday. Once inside the building, the process appeared to go smoothly.
Medical personnel observed those who received the arm jabs for possible allergic reactions. Once inside, the vaccination process took about 20 to 25 minutes. 
Students from the Galen College of Nursing in San Antonio were on hand to help administer the immunizations. Volunteers from the county's Community Emergency Response Team also assisted with getting people in and out as efficiently as possible.
"It's worked very well," Krause said. "You see all of the volunteers around here — it's because of them. People in our community talk about how much our community members volunteer, and we're seeing that today."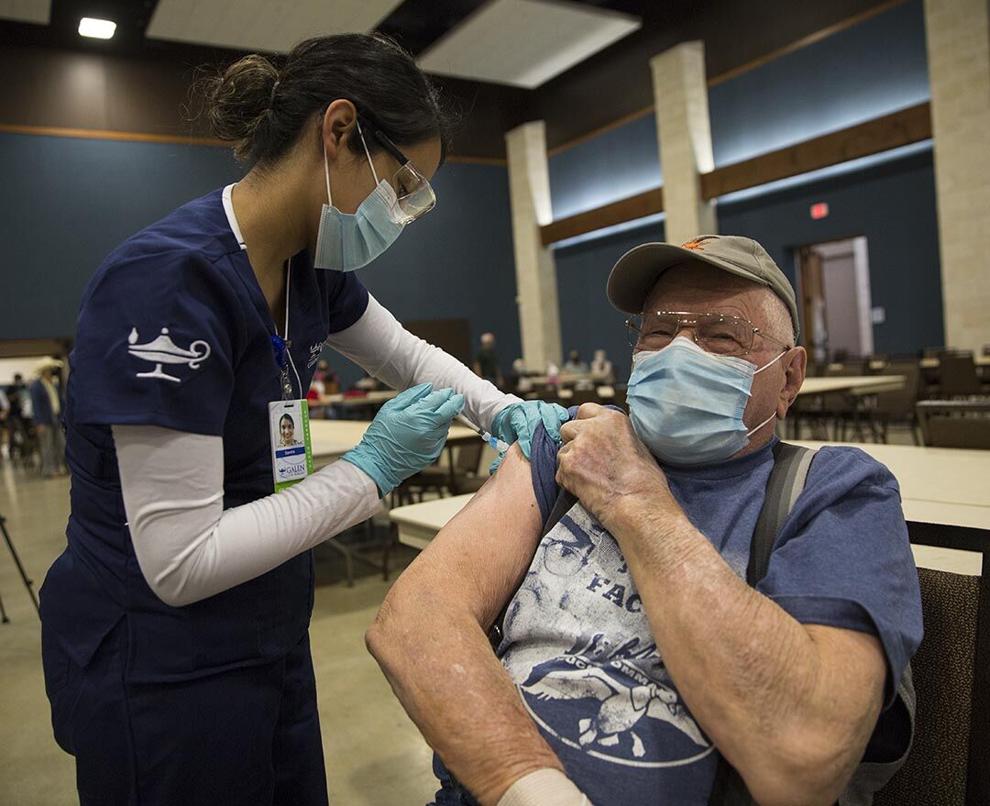 Krause said officials on the local, regional and state levels continue to advocate for Comal County to receive more vaccine. He said the two mass vaccination events show that the county can handle getting shots into the arms of large numbers of people.
"Them advocating for us has helped us get these vaccinations and helped us set up these clinics," he said. "Another thing that we're hoping to achieve with this database of people who are interested (in receiving vaccinations): We're going to take that list of 12,000 people to the state and say, 'Look, we've got 12,000 people that are interested in getting vaccinations. Send us more.' And we're going to show them these clinics have been very successful over the last couple of weeks and say, 'We're not sticking these vaccines on a shelf when you allocate them to us. We're getting them into people's arms. You can have an impact by sending us more.'"
According to the Department of State Health Services,  6,075 people in Comal County have received at least one dose of the vaccine, as of Wednesday, and 1,822 people have received the two doses needed for full immunization.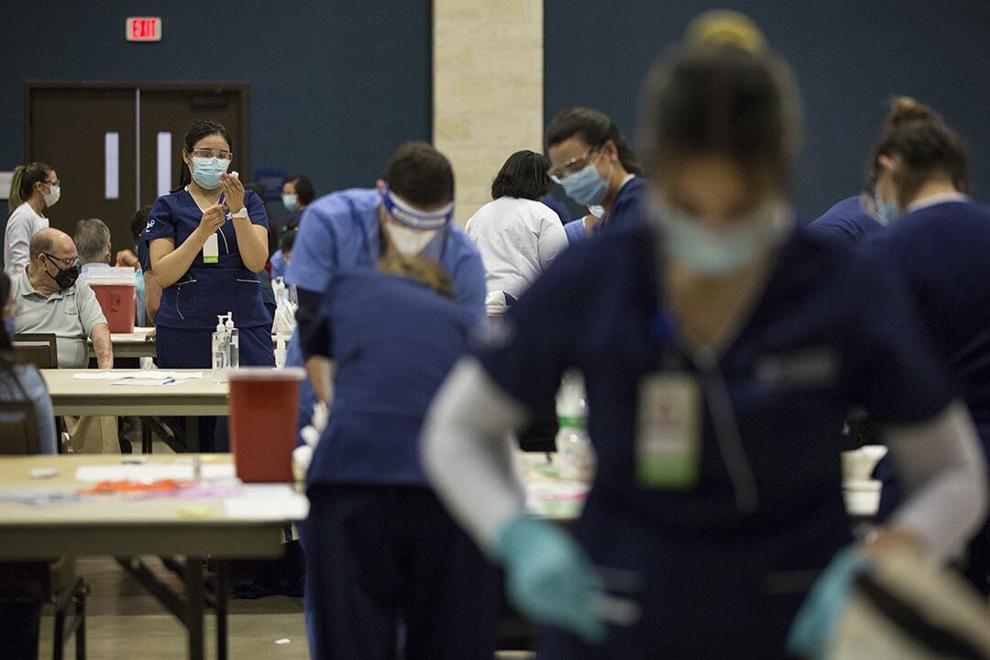 As of Monday, 1.9 million doses have been administered statewide, according to the Texas Tribune. Both vaccines currently available — Pfizer and Moderna — require two doses.
New cases
Comal County health officials reported 117 new cases of COVID-19 on Wednesday morning, bringing the number of active cases to 713.
Thirteen of those new cases are confirmed and 104 are probable.
No deaths were reported on Wednesday. 
The county also added an additional 117 recoveries from the virus, bringing that total to 6,935. 
Eighty-three of the new cases came from New Braunfels, with another 11 from north of Canyon Lake, 11 from south of it, 10 from the Bulverde/Spring Branch area, and two from the south Comal County/Garden Ridge area.
The largest number of new cases came from people in their 30s and 40s with 38, followed by people in their 50s and 60s with 33, people in their 20s with 25, people under 20 with 11 and 10 people 70 or older.
The number of COVID-19 patients hospital beds across the region Wednesday remained well above the 15% threshold that triggered tighter state restrictions late in the year, which closed bars and curtailed capacity limits at other businesses.
The percentage of hospital beds taken by COVID-19 patients in the 22-county region, which includes both Comal and Guadalupe counties, stood at 23.63% Wednesday, slightly lower than Tuesday's rate of 23.72%.
Of the 713 active cases in Comal County, 90 patients were hospitalized with the virus on Wednesday, according to county officials. 
Comal County hospitals reported caring for 79 COVID-19 patients, with 31 of those in intensive care and 18 on ventilators.
Local hospitals are caring for a mix of local and outside patients, and officials have said that some of its patients may be treated at outside hospitals. 
Tighter restrictions in the region would be lifted once hospitalizations drop below 15% for seven consecutive days.
The county's seven-day molecular positivity rate on Tuesday stood at 51.189%, while the antigen positivity rate was 4.72%. Health officials have been saying that the molecular rate — with a test that's more accurate but takes longer to process — can be misleading because so few are taking it. The antigen test is quicker but less accurate.
As of Wednesday morning, public health has received reports of 56,608 tests conducted, with 4,280 confirmed cases, 3,595 probable cases and 12 suspect cases.
Those wishing to be tested for COVID-19 can call the county's dedicated hotline, 830-221-1120, between 8 a.m. and 5 p.m. Monday through Friday to schedule an appointment. Testing is only done on Tuesday and Friday and requires an appointment.