Both New Braunfels hospitals revised their visitor policies this week.
CHRISTUS Santa Rosa Hospital — New Braunfels and Resolute Health Hospital have adopted visitor policies to allow one support person per patient.
According to a CHRISTUS news release, the 
support person is defined as someone who is selected by the patient to stay with them during their stay and is screened upon entry each day to ensure that they are healthy.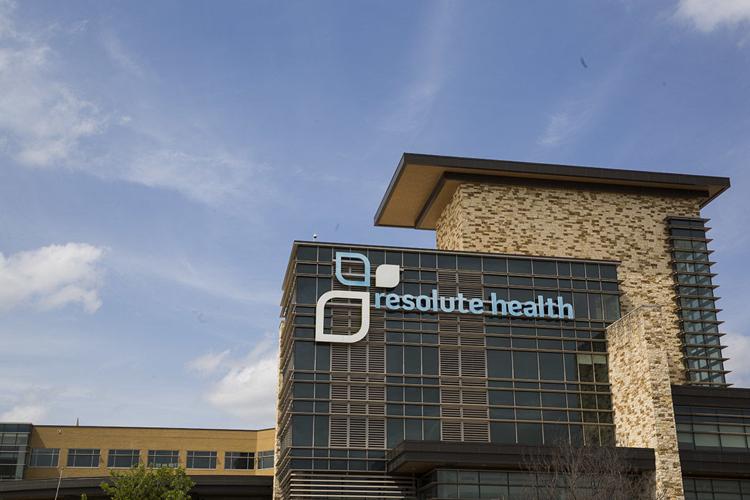 Resolute, part of the Baptist Health System, will also screen the visitor for fever, respiratory symptoms or travel to high-risk locations before entering the hospital, and require them to wear visitor identification, a facemask and sanitize their hands. Resolute also said they would specifically designate waiting areas to allow physical distancing for designated visitors and include additional cleaning protocols.
"CHRISTUS Santa Rosa Health System is working tirelessly to ensure that we are doing best by all of our patients and ensure everyone has a safe and healing environment during their stay with us," Spokesperson Kevin Dolliole said in a statement. "We continue to screen everyone who comes into our facilities through designated entrances, including physicians and associates. All patients and visitors are also requested to bring their own masks to wear while in our hospitals and outpatient clinics, and our staff has been provided with the appropriate protection for their role and the patient's needs."
Resolute said it would also screen all staff, physicians and patients as well as visitors for COVID-19 symptoms. 
Any visitor not meeting screening criteria will not be permitted to enter the hospitals.
"Our COVID safety standards were developed with key principles in mind to maximize safety — maintain vigilance of all potential risks, create separate care pathways and take a multi-factor approach to maintaining a safe environment for patients and visitors," said Baptist Health System Chief Executive Officer Matt Stone in a statement. "Our COVID safety standards will help patients confidently seek care at our hospitals and allow our community to be less worried for loved ones. We are providing the reassurance that our patients, staff and their families deserve." 
CHRISTUS and Resolute said the facilities would continue to follow guidelines from the Texas State Department of Health Services and the Centers for Disease Control and Prevention regarding processes and procedures for infection prevention and preventing the spread of illness.