Colorful carnival rides, thrilling rodeo shows and antique tractor competitions are back this year for the Comal County Fair & Rodeo. 
The COVID-19 pandemic canceled last year's fair, so this year the Comal County Fair Association is saddling up for the big event with improvements and expansions to the existing fairgrounds off 701 E. Common St.
The 127th Comal County Fair is Sept. 22 to Sept. 26. General admission is $10 for adults and $5 for ages 6 to 12. Tickets are free for those under 6.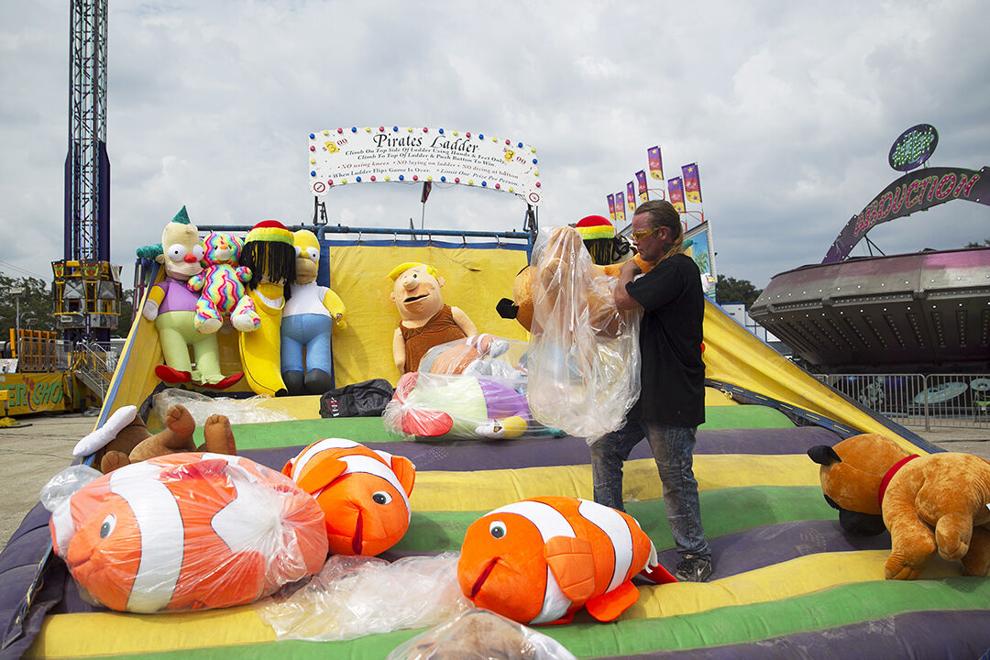 The fair officially opens Wednesday evening with Heart of America Shows Carnival rides.
Friday admission is free for all students until 4 p.m. Rodeo tickets are $20 and admission with reserved seating $25.
Each day is themed for a cause, with workers wearing purple on Thursday for Alzheimer's awareness. The next night is breast cancer awareness night where they will fly a pink flag. 
Saturday is military appreciation night, with workers wearing red, white and blue. Sunday is "Camo Day" where everyone sports camo clothing.
Fair Parade
This year's fair will recognize Sergeant Major John A. McKinney as its grand parade marshal. 
McKinney is a New Braunfels native who serves as Senior Logistics and Sustainment Non-Commissioned Officer for the 211th Regional Support Group.
His overseas assignments have included deployments for Operation Desert Shield/Desert Storm, Camp Arifjan, Kuwait for Operation Enduring Freedom, Operation Iraqi Freedom and training in Germany and Egypt.
He previously commanded the medical training support battalion at Joint Base San Antonio Ft. Sam Houston. 
The parade runs from 10 a.m. to 1 p.m. on Friday and runs down S. Seguin Avenue to Main Plaza where it goes down E. San Antonio Street to finish near Prince Solms Park.
Around the grounds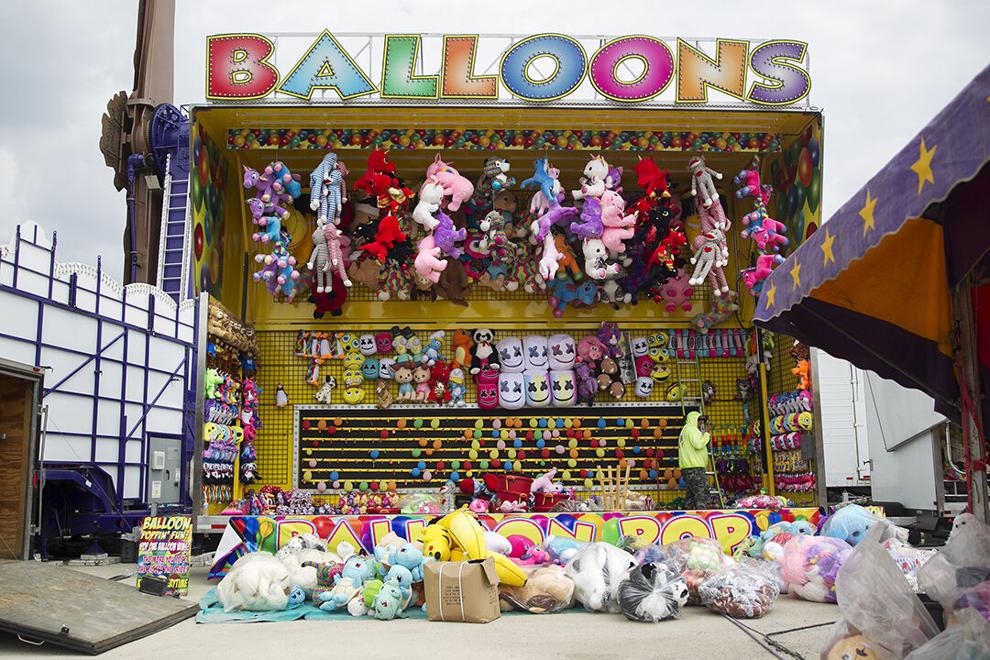 The fair has its carnival rides and games setup as usual near the front and trailing to the middle of the grounds. 
Past the carnival area is the dance floor, with outdoor seating, newly-added lights and a lowered surrounding gate that allows people to look out onto the fair.
The dance area, called Comal Corral, will not charge for individual entry like it has in the past, so general admission to the fair includes the dance space and all live entertainment.
On opening day, DJ Stan Elliott will spin tunes  and the food court will be open. 
Live music is Thursday through Sunday, with Thursday night's entertainers including The County Line Band and Monte Good. 
Friday night will feature last Saturday's BBQ cookoff "Battle of the Bands" winner, who will open for American country band Shenadoah. 
Gary Glenn will open Saturday night for Cody Wayne Band and Coffey Anderson.
The Jeremy Richards Band will close out the fair Sunday evening.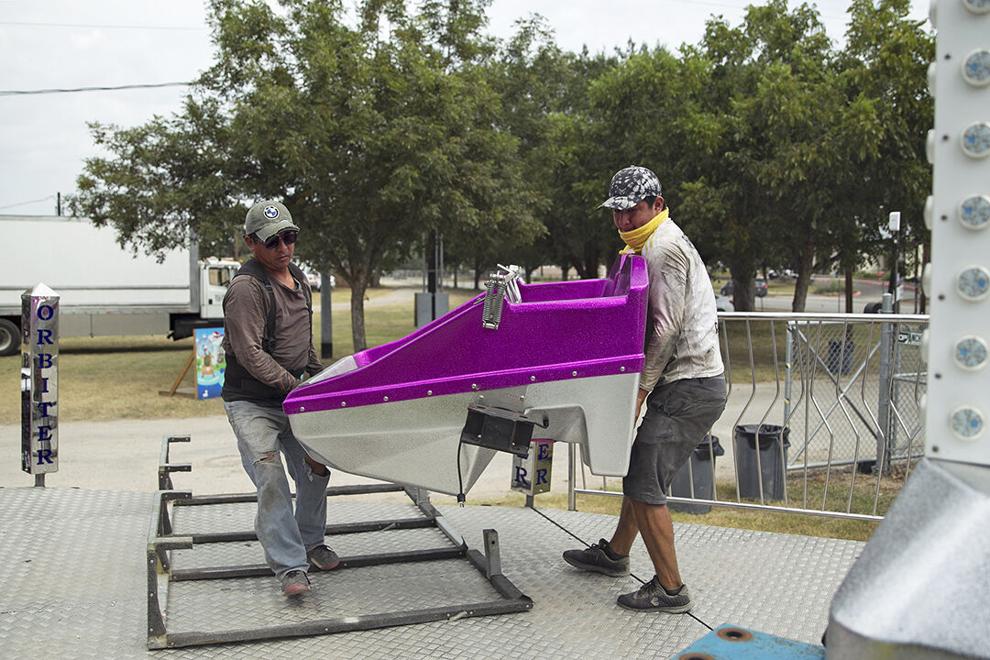 Another change includes an additional parking lot, which M.C. Ethridge Co. general contractor laid the concrete since it had scrap asphalt millings from an I-35 project.
"We only had to pay for trucking," Comal County Rodeo Association president Charles Wimberley said. "Just another example of the whole community coming together for one cause."
The rodeo, sponsored by Bluebonnet Chrysler Dodge, is the last sanctioned Professional Rodeo Cowboys Association competition this year.
Anyone who participates and is qualified to make it to the National Finals Rodeo in Las Vegas earns points.
Starting at 7:30 p.m. on Thursday through Saturday are events such as mutton busting, calf roping, steer roping and barrel racing. Open bull riding takes place Sunday afternoon.
Besides the rodeo, wildlife will also be shown off, such as deer, turkey and elk, in the very back area's barn and show arena.
There are also commercial exhibits for companies  and next to the arena is the "horticulture hall" where people can showcase their best plants. 
Outside antique tractors pulling a sled will compete all day Saturday and possibly late into the evening where people can watch from aluminum bleachers.
After a year of remote meetings and planning, Wimberley said he and the association are ready for the fair which on average attracts around 80,000 people across all four days.
"I was born and raised here and for me it's just something I have done all my life and it's almost like a class reunion every year," Wimberley said. "Before Facebook and all of that it's like 'See ya at the fair!"
For information, advance tickets and a schedule, go to www.comalcountyfair.org
Editor's note: Minor corrections and clarifications made.