COMAL COUNTY COMMISSIONER PRECINCT 3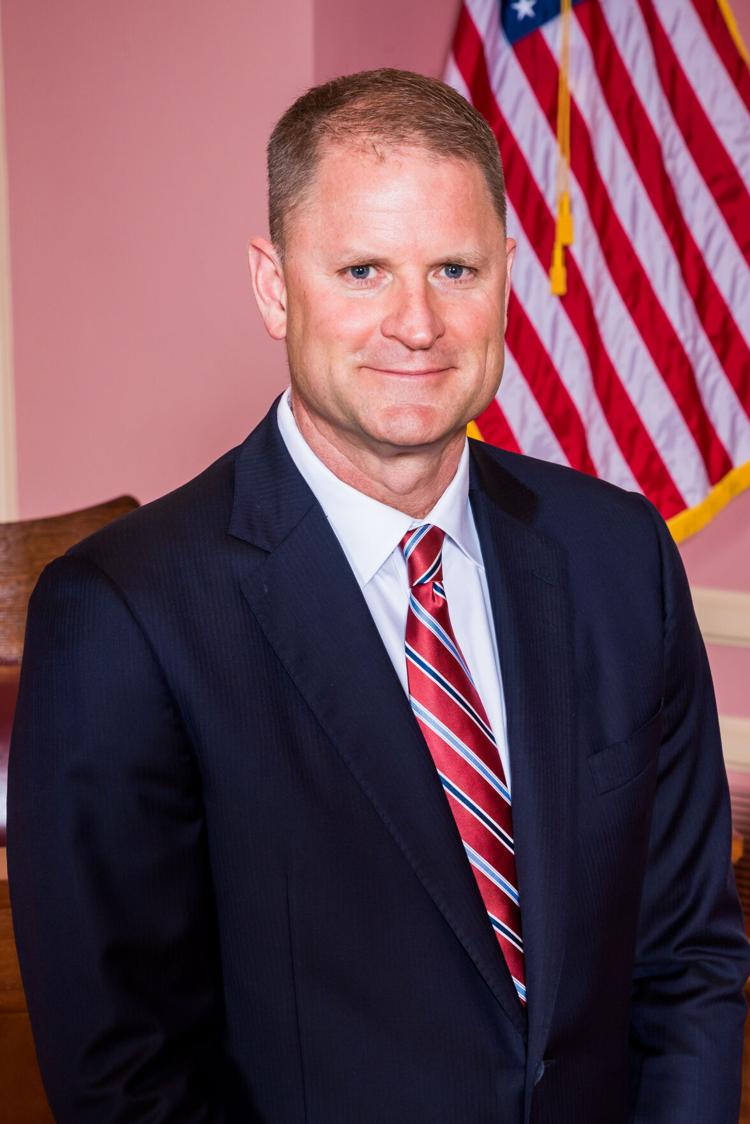 Kevin Webb
I'm Kevin Webb and I'm running for re-election for Comal County Commissioner Pct. 3. I was born and raised in Comal County and graduated from New Braunfels High School and Texas A&M University. I worked for a number of years in tourism and then in insurance and securities (retirement accounts).
My wife, Brandy, owns two fitness studios — one in New Braunfels and one in Alamo Heights — and we have four kids: Parker is 21 and at A&M, Rain is 17 and at NBHS, Maya is 14 and at the NB 9th Grade Center, and Kord is 6 and just started this Fall at the New Braunfels Christian Academy. 
Since I was elected in 2013 I have worked primarily on transportation and county infrastructure projects. I'm intensely proud of our county family and being able to servein this capacity in my hometown.
What do you think about the county's COVID-19 response, and what, if anything, would you do differently?
I think we have responded very well despite this being the first time in our lifetimes that something like this has happened. Reliable information has been a major challenge with this issue, but our Director of Public Health, Cheryl Fraser, and her department have assembled and disseminated information to the public so they will have a good basis from which to make decisions on how they themselves should react to it. Ms. Fraser and our public information office have worked very hard to make sure that if we put something out there, it can be counted on.
The county has partnered with other jurisdictions to provide free, accessible testing facilities and directly contracted with a laboratory to get test results back more promptly. We've requested and received resources from the State to include several staff to enter data and perform contact tracing.
Our Emergency Management Coordinator, Jeff Kelley, has developed partnerships to acquire and distribute personal protective equipment to local schools, employers, and nursing homes. He's also secured housing for first responders away from home if they were exposed and needed to stay away from their families. 
With the help of our District Attorney we've worked through each executive order from Governor Abbott to try to keep people safe while making sure we give our local businesses and their owners the best opportunity we can to stay afloat and keep food on their tables. 
In the future we need to have a better system in place to protect our businesses. It may be as simple as each business having a pandemic plan like they're operating under now so that they can operate safely. If community resources like hospital space are not threatened, they need to stay open and have the public make their own choices about patronizing them or not. 
What makes you better prepared to serve Precinct 3 than your opponent?
I'm prepared to serve due to my approach to seeking solutions, my experience here, and my demonstrated ability to work with people from all backgrounds to get things done.
The hard work of county government is understanding the county's needs, the structure of county government and our authorities, how these independent elected offices work together, and then building consensus to get things done. 
It's a maze that takes time to learn to navigate, but it's an environment one can flourish in with the right attitude and perseverance. I learned a lot of that from Commissioner Jan Kennady and her voice is one I remember and often try to follow even though she's left us. She set a standard for strength, service, integrity, and love for this place that we all try to live up to. She did everything she did here for the sole reason that it served the public. 
My efforts to do the same are demonstrated through work with my colleagues here on road and facility projects and the everyday business of the county. Our investments in our infrastructure and can be seen from Loop 337 to the new jail, courtrooms, and new Sheriff's Office starting in 2021. We're getting things done for our people as we should.
Because of the hard work of a lot of people who support me, I've been recognized for our team's work by TxDOT and I was elected chairman by my fellow board members of the Alamo Area MPO (where state and federal transportation funds are distributed) with my term to begin in January of 2021.
Serving here has been the honor of my life outside of being a father and husband. To have even a small role in keeping this place the great place it is means the world to me. 
What are your top goals for Precinct 3 the next four years?
We will to continue to support our employees, law enforcement and justice systems, increase mobility, improve county infrastructure for our citizens and employees, and make strides towards land preservation.
Comal County's employees from our front line deputies and road workers to the tax office and county clerks are the heartbeat of the county. They are the ones that serve the public every day and must be competent, efficient, and friendly. We will continue to work to support them and remain a competitive employer so that when you visit us, the person serving you is good at and happy in their job. 
Our law enforcement and justice systems including our law enforcement officers, prosecutors, courts, and corrections officers need our strong support in a time when other communities are giving up and allowing other forces to take over. We're not doing that here.
Our worst traffic congestion is centered on IH-35 and SH46 and we need that project on TxDOT's funded project plan. TxDOT currently has a study on the SH46 corridor between New Braunfels and Seguin that will be completed in 2021 that will provide us with some alternatives. It's a complex, expensive project, but we have to fix it and we're well positioned to get it done.
As shown by our ongoing projects, we are implementing a long-term facilities improvement plan to meet the needs of our growing population and to house our employees to service those citizens. The tax office will likely be our next priority. 
Finally, we need to preserve some of our land from development as rooftops and asphalt cover more and more of the hill country. I'll continue to work with our partners, our habitat conservation plan, and the public to find a way to set land aside for endangered species and open space.
•••••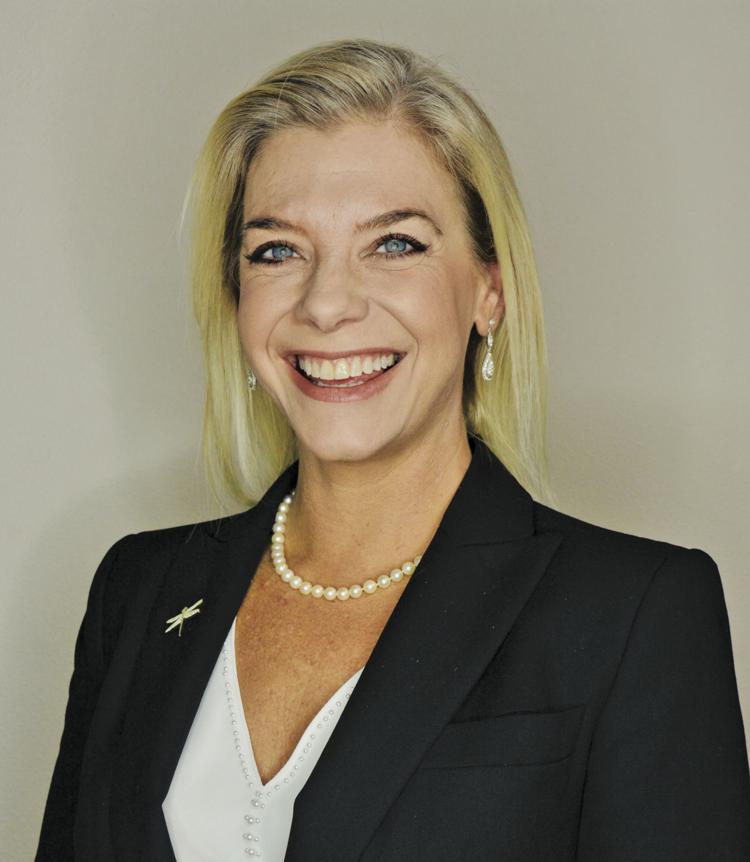 Colette Nies
Doctorate of Ministry candidate in Land, Food, Ethics, and Faith Formation; Master of Science of Social Work in Community Leadership (UT Austin); Grad Portfolio in Non-Profit Management (UT Austin); Master of Divinity in Ecological Theology and Care of the Dying (Austin Presbyterian Theological Seminary); Founder of the Heritage Project; Owner of Colette Von Hanna Energy; Colette goes to New Braunfels Presbyterian Church, and is a single mother and in the adoption process of her 22 month old daughter, Emberlyn. They live downtown with their 8 month old Amstaff, Mensa-Moo.
What do you think about the county's COVID-19 response, and what, if anything, would you do differently?
The global pandemic of COVID-19 has had far reaching effects on us all, from grief and loss of life, to isolation and mental health, to loss of income and mobility, and even robbed many of holding the hand of their loved one who was dying. I want to thank and recognize the incredible amount of stress and hardship it has placed upon our service and hospital personnel, public health department, first responders, chaplains/pastors, officials, law enforcement, and others.
By July, 2020, Comal County had 102 cases per 100K population, higher than the surrounding counties and we led the area in COVID-19 deaths amounting to 56, more than 55% being in long term care and nursing homes. Our cases at that time were 2,157 and we were adding at least 33 per day. With lack of partnerships, implementation of stringent measures, and not providing public health with the contact-tracing workforce, the situation in Comal County deteriorated precipitately. The county refused to heed that stringent advice of public health physicians and epidemiologists and even displayed dangerous leadership in public by not wearing masks in Court, even when the City of NB had enacted an ordinance.
Taking advice and being transparent with data driven facts would have helped to attain prevention, promotion of public health, and protect citizens. We needed a command center early on to have a clear response. We needed daily risk updates and a clear public health message.
We needed to identify, isolate and quarantine individuals early on, as well as add social work and mental health components to ensure vulnerable populations were included. The lack of response in long term facilities and nursing homes that were not following procedure, given education, or aid early on resulted in deaths of many of our seniors.
What makes you better prepared to serve Precinct 3 than your opponent?
As a professional researcher, I am trained to analyze evidenced-based data and statistics. Being able to process large amounts of information and numbers, I form solid plans and responses to problems. As a business owner who has consistently managed large projects, crews of people, and budgets, I am able to oversee and hold contractors accountable to complete projects on time and not waste millions on ineffective time management practices. As a Social Worker, I have experience evaluating policies that contribute to poverty, the un-housed population, food insecurity, lack of affordable housing, and the destruction of native species and land loss. This is what the Commissioner's Court desperately needs to move forward in the coming years. We have to proactively plan for urbanization. My leadership will be crucial to implement measurable approaches to solve current and future problems that come with a changing environment, demographic, and retiring population.
My lifelong work in land and food justice will be a vital addition to the Court to bring a more inclusive perspective to give voice and attention to residents that have long been ignored and underrepresented. The refusal of the court to work hand in hand with other counties and municipalities to protect our air and water, preserve green spaces and habitat, and help to solve the food insecurity epidemic have placed an undue burden on social services, mental health care, and non-profits. I have a strong background in effective long range planning and implementing functional strategic partnerships to create resolutions for the public good. As a chaplain, I am trained to fully listen to the experiences of others and passionately fight for those that get left in the margins, believe in transparency so everyone has a voice, and will never give up and say I do not have the tools take action.
What are your top goals for Precinct 3 the next four years?
1. Create a Food Policy Council to work towards solving the food insecurity epidemic in Comal County. Almost 20% of children under 18 are suffering from lack of access. My doctoral education and 25 years experience in food and land justice helps me to understand this is a solvable problem. We need to bring together stakeholders, nonprofits, businesses, municipalities, and leaders together to map out a strategic long-range plan with clear definable and measurable steps.
2. Create a Conservation Committee to help advise the court on clean air, clean water and water quality, and strive to establish/protect green spaces and native habitat from over-development. I will work with other counties and organizations to act swiftly to preserve land. I will refuse to sell off our mitigation credits to other counties, like the court is doing now, to establish more parks. This will ensure future economic tourism growth and tax revenue, and mitigate droughts/floods. We need install 2.5PM air quality monitors to confront the 1 in 7 asthma rate caused by APO's and its devastating health effects on the aging population. To only spend public resources on a robust court system and jail, yet refuse to ensure our drinking water supply is a public safety and health fallacy.
3. Ensuring transparency in government and everyone having a seat at the table is imperative moving forward, especially in the current divisive climate. We have to come together to promote equity of all people no matter what their race, culture, sexual orientation, age, gender, and religious affiliation. We need to value inclusivity and diversity over tribalistic loyalty to last names and old boys clubs. Transparency comes when there is open communication and being accountable to change systems that exclude and promote division.
COMAL COUNTY COMMISSIONER PRECINCT 1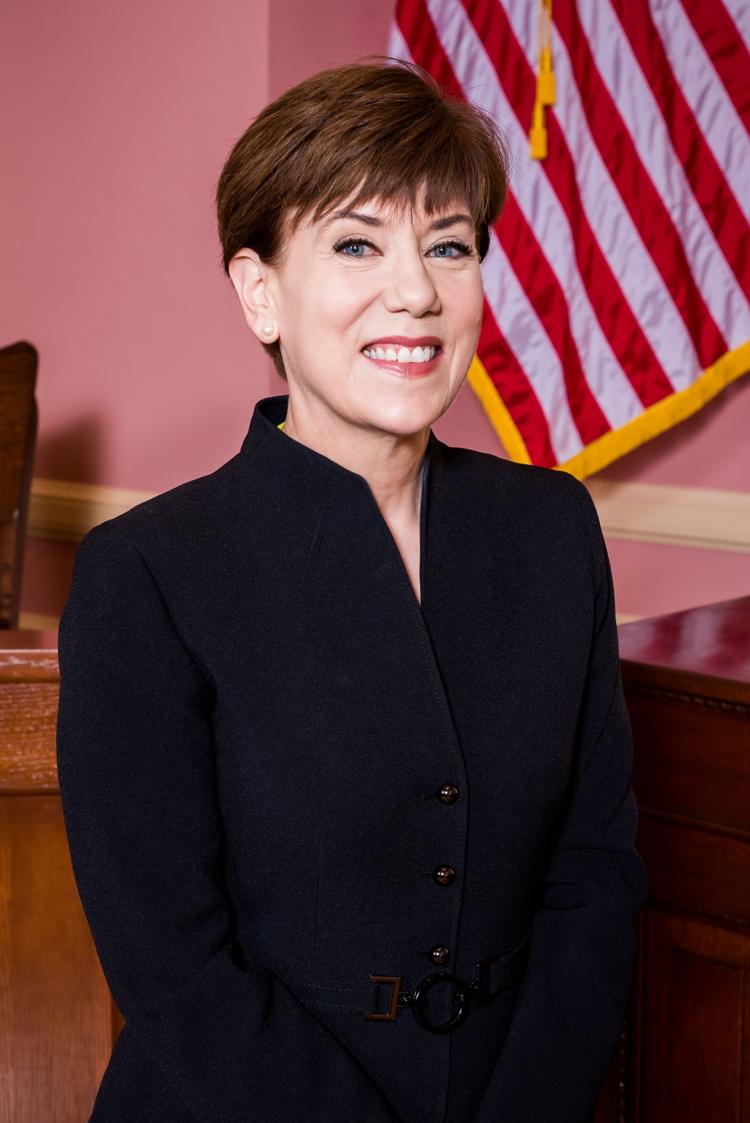 Donna Eccleston
I am a military brat and an Air Force wife. I was born in the Philippines. Bob and I have been married 40 years and have two sons and two granddaughters. My husband is retired Air Force and we have made Comal County our home for the last 21 years. I sit on several state and regional boards for the county. I am a charter member of the Canyon Lake Rotary Club and serve on other non-profit boards such as the United Way of Comal County, Canine Classmates and the Gorge Preservation Society. My community is important to me which prompted my decision to run for office and for re-election. Prior to taking office I was a mortgage lender and real estate agent, skills that are very useful as a commissioner. 
What do you think about the county's COVID-19 response, and what, if anything, would you do differently?
These have been difficult times. The Governor is responsible for overarching policy and the County Judge is responsible for any orders or decisions pertaining to emergency declarations like this one, not the Commissioners Court. During this time information and guidelines received from the CDC, the State, and from Dr. Overman our county medical authority and Cheryl Fraser our public health director have been vital. Initially, information about the virus was sparse. Over time more was learned about transmission, risks, and treatment which informed our response. We began a robust testing and public information page with a dashboard. The County was working in the background to keep services up and running while protecting county employees and citizens. Fortunately, we had already been deliberately moving toward increased digital access to county offices which was vital to carrying on the people's business in a nontraditional format. I have to thank and commend all the county employees that work so diligently for us all. 
Hindsight is always easier than the first pass. It would have been far easier if everyone understood more about the virus at the start, rather than forced to learn it bit by bit as the initial information and experience revealed more useful lessons learned. I can only hope that going forward our new knowledge and experience will prove to be seen as well-tested best practices.
What makes you better prepared to serve Precinct 1 than your opponent?
Experience and proven leadership across a broad spectrum brings value particularly to the complex issues a county experiences during rapid growth like we are having. My experience in county government, business and community involvement is important. I attended Commissioners Court for almost two years before taking office. That preparation was a valuable commitment to the citizens of the county. I also serve on numerous committees, as well as state and regional boards on behalf of the county in addition to my regular duties. I am an active board member and volunteer for several nonprofit organizations which keep me in tune with my community's needs. Pre-Covid, I kept office hours in western Comal County and Canyon Lake and will do so again when it is safe. I have a collaborative outlook, I am "County Centric," and I have a healthy dose of common sense.
What are your top goals for Precinct 1 the next four years? 
I will continue working our strategic facilities plan, focus on roads, infrastructure, public safety, our courts system and on services needed to accommodate our growing population. Mental Health is a passion and I serve on the board of our 19 county local mental health authority. We have made great strides adding to our system of care though collaborations, partnerships and grants. The Canyon Lake Rural Mental Health Clinic, the Veterans Treatment Court and the Mobile Crisis Outreach Team, are a few examples of this on-going effort. Comal County has been recognized state-wide for our successful efforts. I have several more projects that would add to that system of care. For example, one goal that I share with our Criminal District Attorney is to establish a jail-based competency restoration program here instead of waiting for several years to get a defendant into a state facility for that purpose. I believe strongly that making the best use of our resources helps save lives and amplifies our effectiveness while saving money. Everything is intertwined with our growth. I'll continue my work to encourage conservation easements, land donations like the Curry Nature Center, bequeathals of parkland and grants for preservation.
•••••
Lindsay Poisel
My name is Lindsay Poisel and I grew up in Houston, Texas as one of four children. In 2004, I was blessed to become a mother to my daughter Elyse. My early career consisted of working at an Environmental Consulting firm where I oversaw environmental impact reports for private sector clients, as well as for the Texas Commission on Environmental Quality. Prior to that, I worked in the mortgage industry where I helped identify and report fraud. 
In 2011, my daughter and I moved to the Hill Country, where shortly after, I met my husband Casey. We married in 2015 in Kerrville, Texas before moving our family to beautiful Canyon Lake in 2017. Elyse attends Canyon Lake High School, where she is a junior and on the varsity ballroom dance team. Casey is a carpenter and owns a custom cabinet ship adjacent to our home. 
I hold my Bachelor's degree in Political Science from Texas State University and I currently work as an award-winning executive recruiter for leading national economic litigation and consulting firms. As an executive recruiter, I am an experience negotiator with various government agencies, including the International Monetary Fund, Securities and Exchange Commission, Department of Justice, Federal Trade Commission, and the State Department on behalf of my clients. 
I am running for County Commissioner, Precinct 1 because Comal County deserves to have someone who will work with groups to keep our air and water safe and work for our community to resolve important issues. 
What do you think about the county's COVID-19 response, and what, if anything, would you do differently?
We have learned a lot during the COVID-19 pandemic. Overall, the county acted appropriately by listening to state officials and taking their lead, but as with any situation, looking back, there are things that could have been handled differently. People look to elected officials to helps keep them safe by providing timely and factual information that enables them to make decisions for themselves and their families. People look to elected officials to take actions that help protect our community. This responsibility means that elected officials should lead by example. When the mask order was first put in place, all county officials should have been diligent about wearing masks. I attended a Commissioners Court session soon after the mask order was put in place, and I was amazed that not one of the sitting commissioners was wearing a mask. The room was filled with deputies and citizens who were all wearing masks. The elected officials ought to have done the same, if not for their own safety, for the safety of those who were there seeking important information about a deadly pandemic. 
Because our town relies on tourist's season, it is understandable that the county was juggling a lot over the summer. They had to figure out a way to keep the citizens safe and ensure small businesses would survive the state mandated closures. As I mentioned earlier, I do believe overall the COVID-19 response was handled well, I do wish there was more enforcement on wearing a mask inside businesses in order to mitigate the spread of the virus. 
What makes you better prepared to serve Precinct 1 than your opponent?
I am better prepared to serve as County Commission in Precinct 1 because I will be there to not only listen to the concerns of the citizens, but assist them in resolving problems that affect our community. Throughout this election cycle, the citizens I have met with have all told me communication seems to be lacking between them and the current commissioner. People in the unincorporated areas of our county feel they do not have anyone representing them. If I am elected, that will change. As I have stated time and time again, I realize that a commissioner cannot fix all of the problems the county may have, but we can get started in the right direction. One of the main strategies I have will be working with the State to gain more control over what happens to our county. This is important for protecting our local interest, our businesses, the beauty of our community and the infrastructure we rely on. 
What are your top goals for Precinct 1 the next four years?
My top goals over the next four years are to make sure roads are properly fixed and maintained around the county. I will look at neighborhoods that did not previously flood, but have recently started flooding due to the new slopes in the roads from re-surfacing to see how we can resolve this issue. I will look at the boat ramp issue and gather feedback from citizens and worth with the Sheriff's department on the best course of action moving into the next tourist season to ensure boaters, both motorized and non-motorized, can safely enjoy our lake. One of the biggest complaints I heard this year had to do with locals not being able to enjoy the lake on the weekends because the boat ramps would fill up before 10am on most weekends over the summer. 
We all know that depending on where you live in the county, your neighborhood may have different issues than another. That is why, if elected, I would like to meet with the different neighborhoods to see what specific issues are affecting them and see how we can resolve some of those issues. It is important that we address these issues to make sure our neighborhoods are taken care of while we grow. 
I would also like to increase funding for at-risk youth programs across the county. I have been asked by several people about my thoughts on a juvenile detention center here in Comal County. If is of course important to have a place for kids who break the law, but if I am elected, I want to put in place programs that will identify at-risk youth and give them the tools to make better decisions that help steer them in a different direction. 
 •••••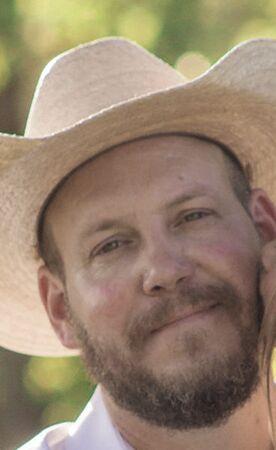 Ivan Foster
Ivan Foster has lived in Comal County for 19 years, moving here shortly after leaving the Active Army in 2000. He served in the Texas National Guard for around 4 years before exiting military service for good. He married Desirae Sias in 2013 and they have 2 daughters, Natalia who is 5, and Hazel is 1. He joined the Libertarian party in 2015 and is currently the Chair of the Comal County Libertarian Party. He is the owner of a local landscaping business, Tru Cut Landscapes, which he purchased in 2009. Although he isn't a public person, he is well respected by all who know him.
What do you think about the county's COVID-19 response, and what, if anything, would you do differently?
I don't have much to say about the County's response to COVID. I know our leadership somehow found a reason to hire an infectious disease expert. Maybe we needed a consultant to help with policy through the time when information was hard to come by and not much was known about what we were dealing with, but I get the impression that this isn't a position that will be going away in the future. It's just more bureaucracy for taxpayers to pay for, and another public figure who will have to justify their job by creating regulations and restrictions.
What makes you better prepared to serve Precinct 1 than your opponent?
I asked my father when I was young, "Why does it matter so much to voters that a candidate is a Christian?" It seemed completely irrelevant to me after learning that there is supposed to be separation between church and state. He said that people liked to know that the candidate had values and that everyone knew the values of Christianity. It was like knowing their First Principles and the core of their philosophy, I guess. Maybe that worked back then, I don't know, but it doesn't seem to be reliable any more. 
The best thing about the libertarians is that we all share a set of First Principles that we build off of. It's the same kind of thing you learn in Kindergarten or the common rules you can expect parents want their kids to follow at the park: Don't hurt people, Don't take their stuff and Keep your promises.
Seems easy enough, and the vast majority of people live this way their entire lives. But for some reason, these golden rules are thrown out when it comes to politics. Our politicians make laws criminalizing peaceful, voluntary activities, they are always trying to figure out how to steal more of our money, and they almost never keep their campaign promises. 
As a libertarian, I want to return our freedom and unshackle us from the heavy burden of obscene taxation. And someone needs to be the voice that says "NO!" No we shouldn't keep raising property taxes! No, we shouldn't build miles and miles of sidewalks that we don't intend to maintain and no one uses! No we don't need to take money from the State or National Government, adding to our debts or restricting us to their will. 
What are your top goals for Precinct 1 the next four years?
Comal County is the second fastest growing county in the nation. The people moving here are building nice houses and greatly increasing the tax revenue in proportion to their needs for added infrastructure. Why are property taxes going up? They should be going down. As Commissioner, I will hold one fifth of the vote for how the entire budget of Comal County gets spent. Maybe it's time for someone to be in that room who isn't interested in power or running peoples' lives. Who isn't interested in doling out favors or taking selfies with senators and congressmen? As a voice of reason, I will represent you by doing everything I can to get my small piece of government to leave you alone. If you agree with me, I would be honored to have your vote.