Amid a pandemic that's left businesses around the country on life support, there was a small celebration of small businesses in downtown New Braunfels on Wednesday.
The Greater New Braunfels Chamber of Commerce recognized 2tarts Bakery owners Ashley Landerman and April Ryan as this year's "Small Business Person of the Year."
Members of the chamber's Executive and Small Business Week committees made the announcement while conducting a surprise visit to the honoree's business on North Castell Avenue.
After the winner was announced, participants took part in a car parade in front of the bakery with horns blaring.
Ashley Landerman, a self-described foodie as well as an artist and mom, said she was surprised to receive the recognition.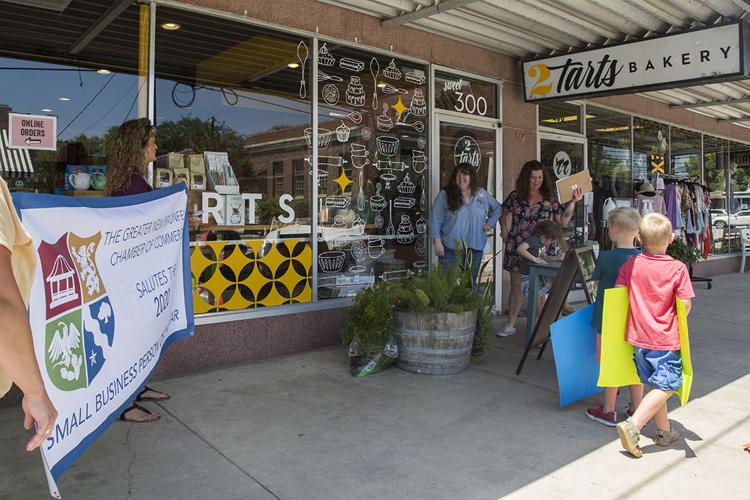 "This has been a trying time for all of us," Landerman said. "It means a lot to all of us. I really can't express more gratitude to this community. We're going to have our 10th anniversary this July, and we haven't been able to plan anything for it because of the crisis. It's good to know that the community stands with us in all of this, and they've been with us since day one."
According to the bakery's website, Landerman studied culinary arts at Ballymaloe Cookery School in Ireland. She has represented 2tarts on a panel of bakers from all over the nation and won the Food Network Christmas Cookie Challenge in 2019.
April Ryan, a mother of two with a background in fine arts, expressed appreciation to the chamber for the award.
"We believe in the organization," Ryan said. "We've dedicated a lot of time to the organization to ensure that not only our business succeeds, but also our fellow downtowners and the New Braunfels community as a whole. This makes us fulfilled and we love the chamber."
Ryan's passion for weddings and eye for detail has landed the bakery in national wedding blogs and magazines. She has created a bridal and design department that provides desserts for events.
Ryan said she compares recent days with the times when the business was in its infancy.
"Ten years into the business, I don't do a lot of baking, but now I'm having to go back to not only baking everything but selling everything, and going from 30 staff people down to three. It's brought us back to our roots and why we started this business to begin with."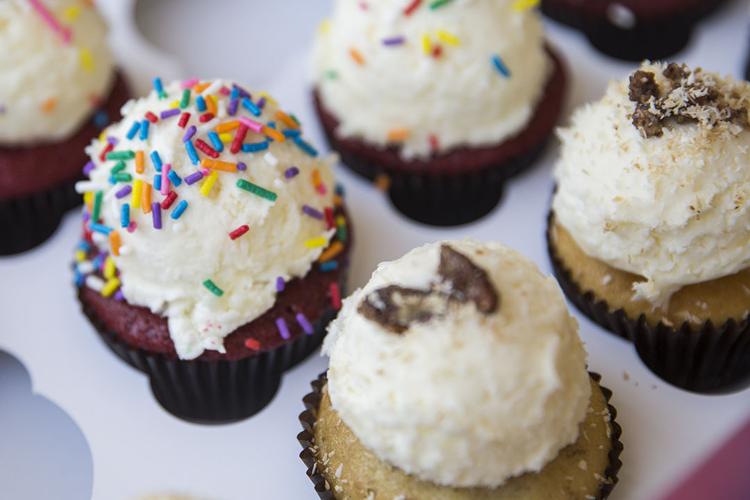 Since 1990, the Small Business Person of the Year award has recognized the contributions of small business people to the economy and overall progress of the New Braunfels trade area. 
To be eligible for nomination, the business person must be a member of the Greater New Braunfels Chamber of Commerce, own their business, exhibit community involvement and employ less than 50 employees, all for the last five years.
Members of the Small Business Week Committee determined the winner based on their success in operating their business and evidence of significant contributions to the community.
According to Stephen Brockman, the chamber's vice president of leadership and small business programs, community members submitted more than 40 nominations for the honor, representing 25 businesses.
"2tarts made it through a very competitive process," Brockman said. "It's great that we're able to recognize a couple of hard-working women in our community. Small businesses are truly the fabric of our community."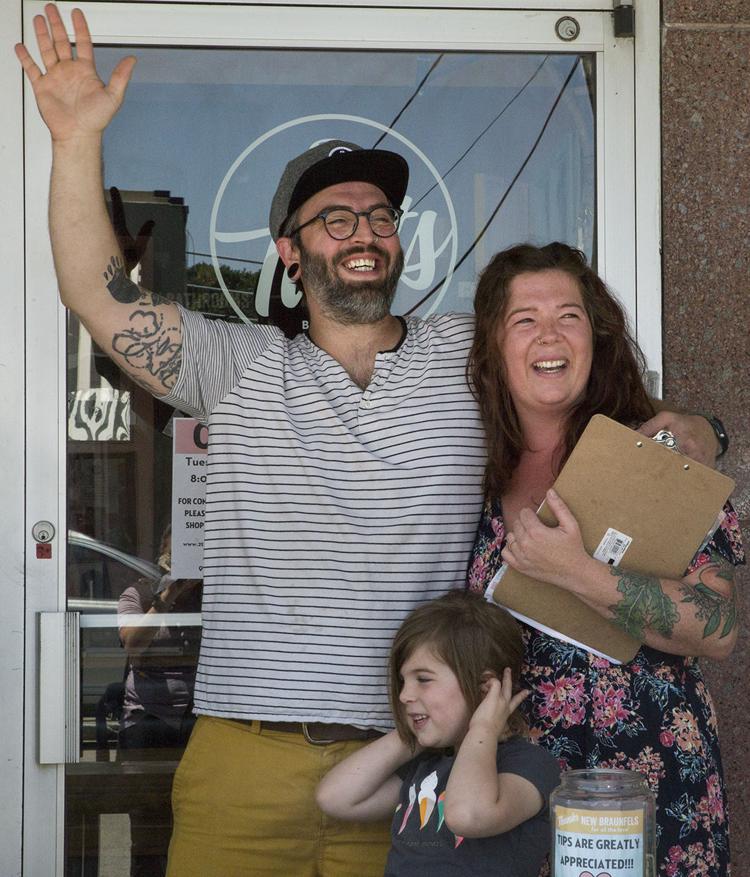 Landerman and Ryan will be recognized as the 2020 Small Business Person of the Year through proclamations made by the New Braunfels City Council and the Comal County Commissioners Court.
Prior honorees include J.P. Kesselring of Farmers Insurance Agency of J.P. Kesselring in 2019; Natalie Rougeux of Rougeux & Associates, PLLC in 2018; Justin Meadows of Justin Meadows State Farm in 2017; Nathan Manlove, The AMMO Group in 2016; and Soriya Estes of Estes Audiology in 2015.