Optimism is blooming with the spring flowers, and churches are embracing that spirit as they prepare for Easter services.
"We can't fast forward through the difficult times in life," Gruene United Methodist Church Pastor Dan Harrington said. "We just have to go through them knowing there's hope for us in our resurrection — whatever that looks like to you and your own life."
Many local churches have held socially distanced services or streamed them online during the COVID-19 pandemic after it arrived locally last March.
But with more people getting vaccinated and case counts dropping, pastors are looking forward to a brighter time ahead — a feeling that underlies the very spirit of the season.
Gruene United Methodist Church
On Easter morning Gruene United Methodist Church will host a 6:45 sunrise service, followed by other services at 8:30, 9:30 and 11 a.m.
Communion will be in individual "salsa bowls" for each family to keep everyone safe. Churchgoers will also wear masks and be socially distanced, Harrington said.
Good Friday falls before Easter and commemorates Jesus' crucifixion before Pontius Pilot. 
Churches usually hold stages of the cross and services on Friday and then Easter Sunday as part of the Holy Week.
Harrington said it is easy to associate the crucifixion with the complete end of Jesus, but Good Friday and Easter is a hopeful celebration of life after death. 
"Good Friday is a service of worship and remembering that Christ gave his life for us on the cross and gives us hope that the story doesn't end there," Harrington said. "That the ending is tied to the beginning because we believe that Christ is the beginning and the end."
The church's outdoor sign had the words "hope," "peace," "love" and "joy" for Christmas. For Valentine's Day, it had the phrase "love everybody" and later "Jesus loves you." For Easter, it will say "Jesus is risen." 
Harrington said the pandemic showed that even during dark times, there is light at the end.
"In life we go through really difficult things and even death, but the beauty of our faith is that death doesn't have the final word," Harrington said. "That the ending for Christ and all of us is always tied to a big, bright, beautiful beginning that we celebrate on Easter morning and that mystery is why we return to it."
Unity of New Braunfels
Unity of New Braunfels of Practical Christianity will hold an Easter Sunday service at 11 a.m.  that will be livestreamed online.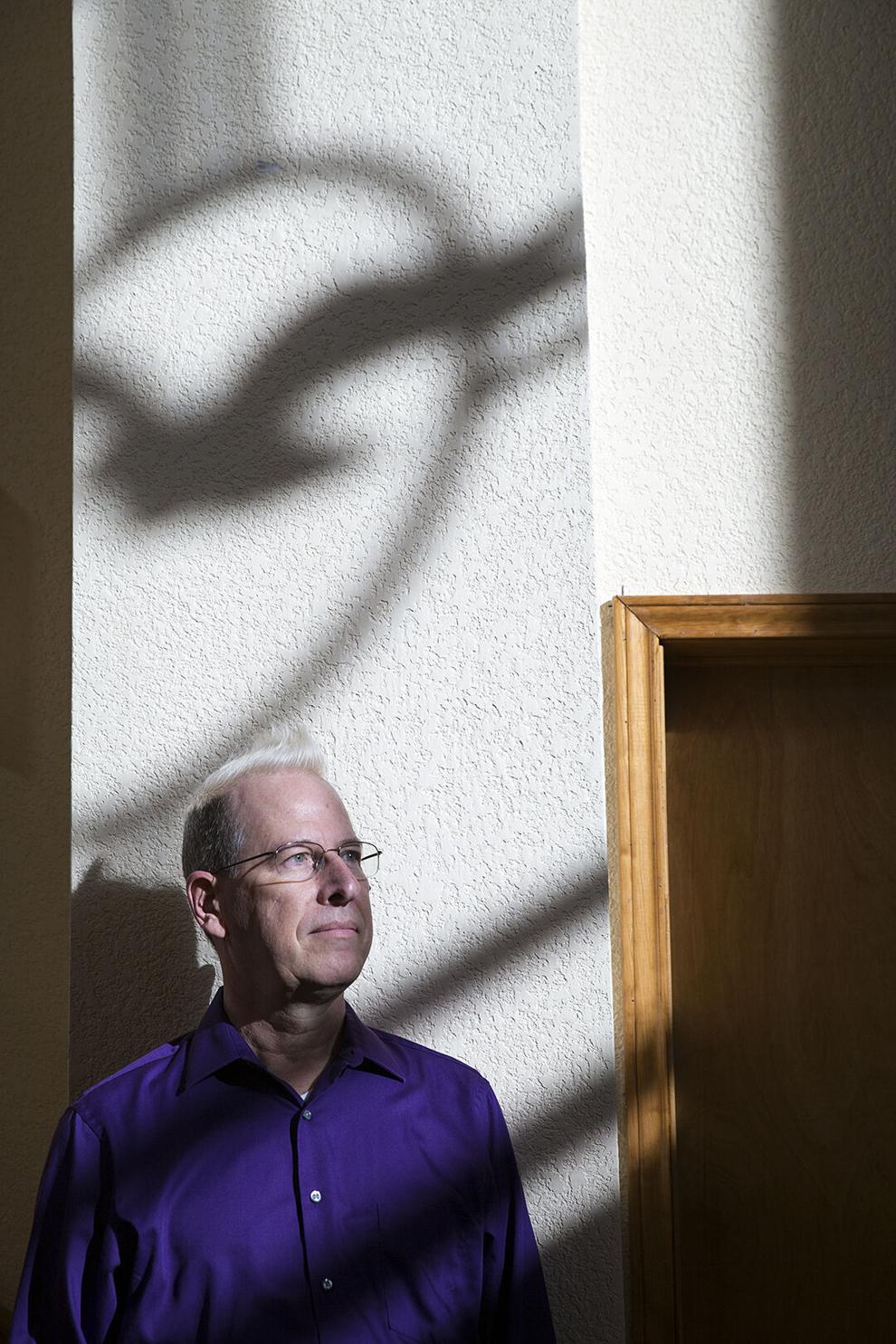 On Good Friday each of its six former ministers and their current minister read one of the seven last statements of Jesus on the cross and talk about it. Each section was about six minutes long with three songs from the church singers.
"We interpret the Bible metaphysically," Unity of New Braunfels media director Owen Howson said. "We look at what everything in the Bible means for us today and how it can show us to live our lives today."
Unity of New Braunfels Senior Minister, Reverend Gary Canier, said he loves Good Friday and Holy Week.
"It's been my idea to do a metaphysical understanding for each of the seven statements Jesus gave on Good Friday," Canier said.
As more people get vaccinated, Unity hopes to have its doors open like normal.
"We're hoping to reopen for people who have been vaccinated in May and it will be a limited reopening," Howson said. "We will also have outside services for people who haven't been vaccinated and will look at bringing people at the end of April."
New Braunfels Bible Church
New Braunfels Bible Church experienced heavy water damage due to the February winter storms, so didn't scheduled a Good Friday service, said Pastor Phil Congdon.
It will have a breakfast in the fellowship hall before its Easter sunrise service. 
The service will be of worship and thanksgiving for Jesus rising from the dead, Congdon said. 
"Think of it like a victory celebration," Congdon said. "In the resurrection, Jesus was victorious over sin and death. It's not us that does anything to gain eternal life, that's a gift that God gives and that Jesus made possible for every person when he defeated death and rose from the dead."
Congdon said he is happy people can come back together again since last year's service was virtual.
"Even then we celebrated the resurrection because that's just a reminder that although this life is a temporal life — and we've seen that in the pandemic — that this life is not the end," Congdon said. "That this is a temporal life and there is eternal life that is coming because of Jesus."