Public outrage over the term "china virus" in a letter by Canyon Athletic Booster Club's president led to an apology issued online Tuesday night. 
Some parents say an apology isn't enough; others say it's a non-issue.
The Aug. 17 letter, written by booster club president and Comal ISD school board president David Drastata, was sent to the club's membership and aimed to inform members of the first meeting of the school year. It went on to describe upcoming volunteer opportunities, including the establishment of a storefront for merchandise in Canyon High School's cafeteria.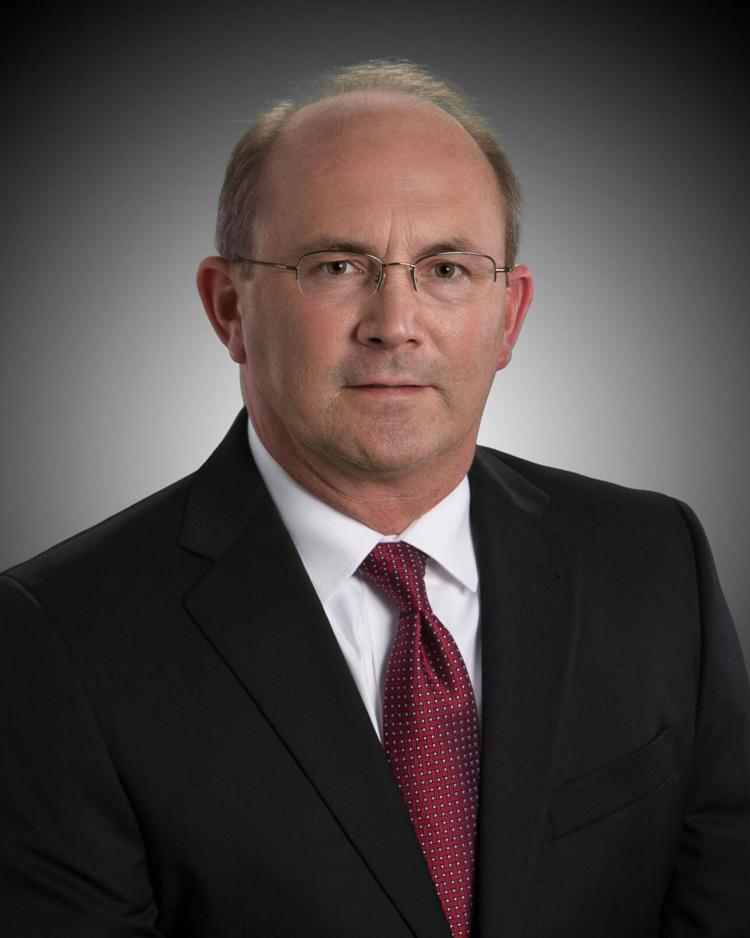 "It may not be fully functioning when school starts because of some space issues due to the china virus, but at some point, it will be an awesome walk-in and shop location."
The phrase "China virus" to describe COVID-19 has been repeatedly admonished by groups such as the Congressional Asian Pacific American Caucus, which claims it fosters anti-Asian bigotry and hate crimes.
A screenshot of the letter quickly spread among parents, who flooded local media outlets with complaints.
"Use of such a term shows a concerning lack of sensitivity and empathy in attempting to unfairly cast blame on Chinese and other Asian/Asian American groups," CISD parent Winston Barnett said. "This is unacceptable for someone in Mr. Drastata's position, setting a poor example for those in the community and for the children which the district is responsible for educating. Rhetoric like this is not constructive in any way and, whether intentioned or not, can lead to discrimination and exclusion within the district. I expect district and community leaders to embrace diversity and inclusion and to speak out directly against those that do otherwise."
Krystal Thompson, wife of a teacher in the district and mother of two elementary aged children who attend school there, agreed.
"Frankly I am shocked and disappointed at the ignorance and inherent racism/xenophobia of the statement," Thompson said. "As a school district that is supposed to be inclusive and welcoming across five counties I feel that this could offend and alienate Asian American students and families not to mention the fact that it doesn't set a good example of how we in Comal ISD conduct ourselves."
Parent Morena Hockley, whose sons are athletes at Canyon High School, said the wording in the letter makes her anxious for her children's safety.
"My husband is Filipino-American and our kids are biracial," she said. "We have seen how Asian Americans around the country have been the subject of hate crimes as a result of people incorrectly blaming them for being the cause of this virus. I worry that students in our district will be subjected to this same kind of hate. Words matter. Mr. Drastata is a leader in our community, and his language sets the tone and example for those he is leading. His disrespectful language sets a horrible example."
Christopher Parma, a recently retired teacher who previously taught at two CISD schools and whose Asian American daughter is a graduate of Canyon High School, said the CAPAC has reported more than 2,500 hate crimes and incidents in recent months. He said use of the phrase "china virus" has been used as a weapon against Asian Americans.
"David Drastata chose to use a term that has been used to incite racial animosity by others, including President Trump," Parma said. "The virus is called SARS-CoV-2 or the coronavirus, and that is well-known.  Using 'china virus' was a conscious choice, and that term has been used by President Trump to target a nation and people, not to help fight the pandemic. 
"People have seized on President Trump's rhetoric to harass or even physically attack Asian Americans," he continued. "And, the use of that term by a school official undermines efforts to create a learning environment welcoming to people of all ethnicities."
The apology
Tuesday night, Drastata issued a public apology on the athletic booster's website.
"In my letter to the Canyon ABC on August 17, I referred to COVID-19 in a manner that has caused offence; for this I sincerely apologize," his statement said. "My choice of words should not be a reflection on the Canyon Athletic Booster Club, Canyon High School or Comal ISD. This incident has given me pause to reflect on how important it is to be thoughtful in my words, actions and deeds. Again, please accept my sincerest apologies."
Supporters step up
Many members of the community stepped forward to speak on behalf of Drastata's character, citing his years of volunteer service for the district in various capacities.
"My husband and I have both worked for Comal ISD for 14 years," said Elizabeth Machalec. "Under David's  leadership we have seen our district grow and flourish. He has done many wonderful things for the students and faculty. We also know David through activities that our children have been involved with. We have experienced David's warm and generous heart first hand many times."
Gena Thiele, who has worked with Drastata on various booster club projects, said he works tirelessly for the good of all students.
"He cares for every kid and wants every kid to have every opportunity that as a community we can provide them — if it is a safe remote home learning experience, to a safe in person at school experience," Thiele said. "He is focused on the kids and the staff of Comal ISD."
Asenett Ruiz recalled how Drastata helped when her family took in a football player on the verge of going into foster care a couple of years ago.
"I took him in, and without asking the Drastatas came and helped with clothes,  schools supplies, and even helped pay for his football game meals," Ruiz said. "He is now my son, that my husband and I adopted this year. They are amazing people, and are huge support to the CISD and Canyon High School."
The resounding cry from Drastata's supporters: He's a good man who misspoke, apologized and deserves grace — not attacks.
"It is truly sad when a few people that may or may not have kids that attend Comal ISD schools try to tear someone down and completely 'cancel' everything good that they have done," Vivian Edens, who lives in the district. "In fact, it is a travesty. Those who have an agenda all on their own do not have our students' interests in mind, nor do they care that they are slandering a man who has done so much for our kids and community as a whole."
Some community members, such as Todd Thetford, believe Drastata should never have issued an apology.
"If elected leaders of our great country, the USA, continue to use the exact phrase describing the virus, I see absolutely no issue with it," Thetford said. "While again, I do not think it was necessary, his apology was more than sincere if it did hurt anyone's feelings."
Wanting more
For parents like Thompson, however, an apology is not enough.
"I personally would prefer that someone who makes a statement like that so flippantly and in a public letter not be in charge of anything," Thompson said. "I feel that he should at the very least be suspended or asked to step down as president of the booster club."
Hockley also was not satisfied with the apology and suggested diversity training for the district's leadership, an idea Thompson also supported.
"His response was disappointing because he never acknowledged that the term was offensive," Hockley said. "He said he was sorry that others were offended. 
"The district is becoming more diverse, but our administration does not reflect that," she continued. "Diversity training is long overdue in CISD. For starters, maybe the board needs to clearly identify what hate speech is and how to respond to it."