Comal County recently changed jail administrators, after the sudden resignation of William "Bill" Jennings Jr. after three years running the county lockup.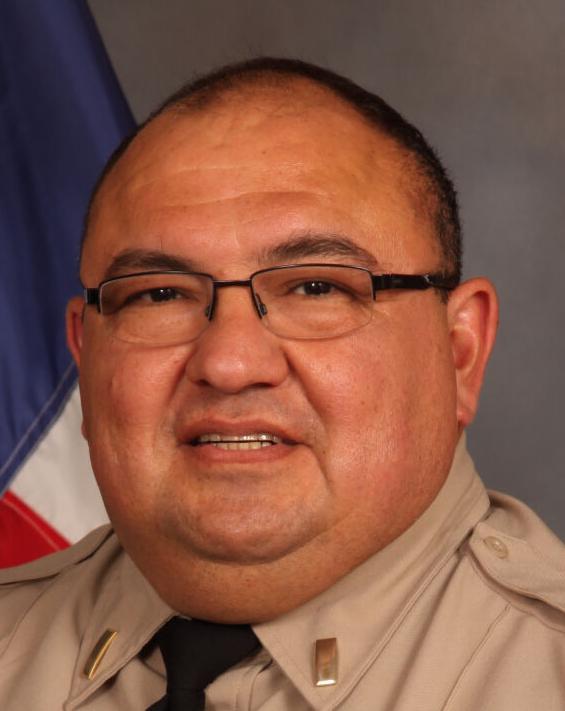 After Jennings resigned Sept. 4, Sheriff Mark Reynolds  appointed his assistant, Capt. Adrian Delgado, to the permanent position.
"After Bill's retirement, we conversed with him on the goals and aspirations for the sheriff's office," Reynolds said. "I like his vision and I have always admired and respected him."
Jennings was administrator at the Gregg County Jail in Longview when he succeeded Maj. John Bell, who was reassigned as jail administrator then retired after 26 years with CCSO in July 2018.
Jennings oversaw the transition from the old 337-bed jail now being merged with the sheriff's office to the new $72 million, 585-bed jail that opened in July 2020. Contacted Tuesday, Jennings had no comment on his sudden departure.
"Our visions of the sheriff's office and the jail were not the same," Reynolds said. 
Delgado, 55, retired after 19 years with the U.S. Air Force, is a 14-year CCSO veteran with corrections and peace officer certifications. He enters with an annual salary of $90,387. 
"He started here as a patrol officer and then promoted (through the ranks) and when we hired Bill, we made Adrian his assistant administrator and promoted him to captain."
There have been transitional issues at the new $72 million jail, which opened in July 2020 and has since expanded to 88% occupancy after housing 165 inmates from other counties, each boarded at $65 per day.
In December 2019, Reynolds and Jennings said staffers failed to follow protocol in the erroneous release of a 36-year-old New Braunfels man charged with aggravated sexual assault. 
U.S. Marshal's Lone Star Fugitive Task Force officers located the suspect in San Antonio and returned him to Comal County, where the case against him was subsequently dropped.
In May 2021 authorities said Hays County inmates housed inside the jail staged a brief insurrection jail officers confiscated their homemade alcohol and denied their television privileges. 
The jail's cell extraction team and SWAT and K-9 officers quelled the reported uprising.
Last June, Reynolds confirmed at least five and possibly a dozen offenders tested positive for COVID-19, disputing social media claims that a massive outbreak of coronavirus cases at the jail. 
Then as now, information remains unavailable on how many of the 510 offenders (as of Friday) and corrections officers and staffers (165 total) have been vaccinated. At the time, Delgado and Reynolds said they were developing a plan for inoculating inmates with the county's public health office.
Of the 25 offenders in medical dormitories at the jail, Reynolds said there might be one active case of COVID, if the offender was undergoing testing Thursday turned up as a positive case. 
Bell County, with 55 offenders inside the Comal lockup on Friday, disputed news reports that claim its overcrowded 1,000-bed facility in Belton has many more than the 15 offenders the county claims are being treated for the virus. 
Reynolds reiterated all inmates undergo a stringent testing process and the facility has enough corrections officers — 118 currently oversee the larger jail population. 
"We want to make sure that we have enough staff and space for our (offenders) but at the same time have enough beds to (take in) those from other facilities to make money," Reynolds said. "We do have some (open CO) positions. We are going to have turnover — that's a natural part of any sheriff's office. But we have the staff to maintain (the number of offenders) inside the jail."