After spending more than a year putting together incentive packages to attract Continental Automotive Systems, Inc. to Texas, Comal County and New Braunfels, the company made its decision public on Thursday morning.
Continental North America announced a $110 million investment in a 215,000-square-foot facility on 48 acres on the Interstate 35 northbound side of Kohlenberg Road. Construction is slated to begin later this year, with production of autonomous driving parts starting in 2021.
"We are looking forward to have a state-of-the-art facility for the production of high-tech products," Amit Kapoor, head of Continental North America's Advanced Driver Assistance Systems business unit, said in the company's statement, released Thursday morning.
The New Braunfels facility will immediately employ 130 employees by next year, the company said. In addition it plans to retain nearly 450 jobs that are already working on the technology inside the powertrain plant in Seguin. Officials said those positions would be transferred over to the new New Braunfels facility.
The Seguin location, now operating under the new name Vitesco Technology, is a 320,000-square-foot facility that employs more than 1,500 people.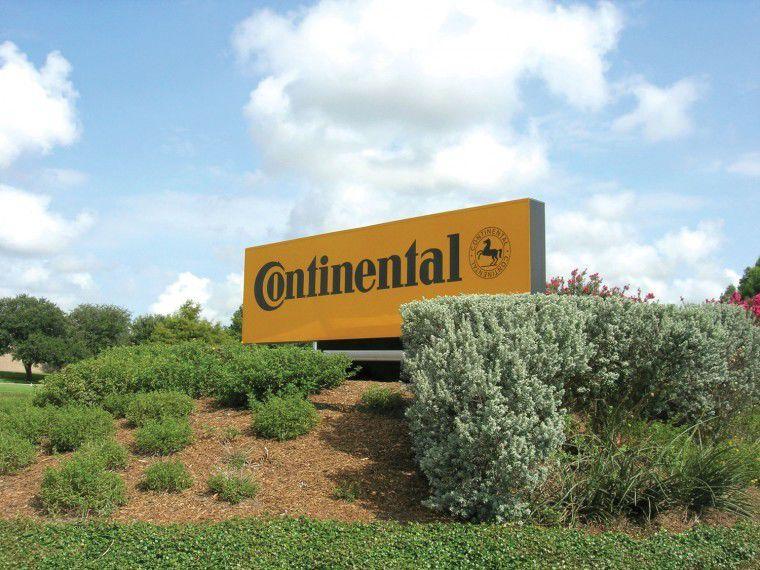 Incentives on the table
The New Braunfels Economic Development Corporation (4B Board) recommended an incentives package that provides Continental with up to $3.3 million in land acquisition grants; up to $1.8 million for New Braunfels Utilities infrastructure improvements; and up to $270,000 in roadway impact fees toward improvements for Kohlenberg Road.
New Braunfels City Council on Dec. 10 approved the package in an agreement that also grants the company a 15% property tax rebate over 10 years if it reaches levels of full-time positions created and maintained through the end of 2026. On Dec. 19, Comal County Commissioners approved a 47% property tax rebate based on the same terms over the next decade.
A big opportunity
"It was a year-long effort for Team NB (city, county, NBU, 4B Board, Economic Development Foundation) to bring this fantastic opportunity to our city and county," said Michael Meek, Greater New Braunfels Chamber of Commerce president. "Continental is a key player in the production of technologies that we all use on a daily basis, making this a very sustainable employer for decades to come."
Local officials estimated their total investment will have a payback period of 11.5 years (a 9% rate of return), and salaries paid by Continental will average $48,500 per employee.
"Our residents are ready to welcome Continental and we look forward to our continued collaboration," Mayor Barron Casteel said. "These manufacturing jobs are high-paying, high-tech positions – right here in New Braunfels – which is an exciting opportunity.
"I think council is excited and the 4B Board is excited – it was a long collaboration in bringing Continental here to the city."
Casteel compared the combined effort to the one that led Canadian General Tower (CGT), a leading producer of coated fabrics and films used for pool liners, automotive interiors and building materials, to construct a manufacturing facility in the city in 2017.
"That was a great example that brought an $80 million investment to the area — it was the largest in years," Casteel said. "We're expecting the same with Continental — what they will be paying their employees is something we're all excited about."
Future focus
The company, which included a $5 million letter of credit as part of the arrangements, said the New Braunfels facility will expand its research and development and manufacturing capabilities and meet the growing demands of customers, while continuing to drive innovation and development of automotive safety technology.
"ADAS technologies are becoming more widely adopted and help drivers become more comfortable and efficient behind the wheel," said Samir Salman, CEO, Continental North America. "We appreciate the strong support we have received from the state, county and city of New Braunfels.
"Having a facility specifically dedicated to the development and production of these technologies is a major step in helping us achieve our vision of a world with zero fatalities, injuries and crashes."