A video showing Texas State Rep. Kyle Biedermann near the U.S. Capitol ahead of the attack rioters launched on the building on Jan. 6 made its way around the internet Monday, part of a collection of content from that day captured from a social media network.
Biedermann previously told the Herald-Zeitung he was among the thousands who rallied that day in support of President Donald Trump in Washington, D.C.
"On Jan. 6, I, along with thousands of Americans, peacefully marched on our nation's Capitol to make our voices heard," he said in an email in mid January. "It was unfortunate that some used this gathering to sow discord and promote violence."
Biedermann's office did not immediately respond to requests for comment on Monday.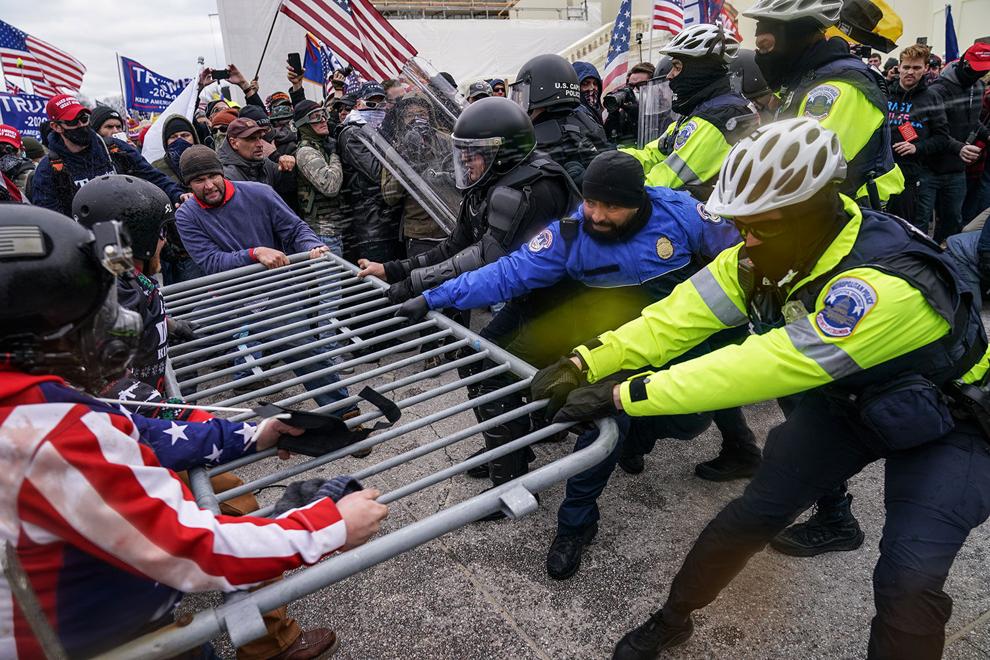 Biedermann hasn't answered questions about where he was or what he did when the violence broke out at the Capitol, but the video and timestamp indicate he was on site around the time that some protestors pushed past the building's outer barricades and were fighting with police.
The video, which was first reported by San Antonio TV station KSAT-12, shows Biedermann standing with others as protesters chanted "traitors" and "U-S-A" that afternoon. The Capitol building was breached about an hour later.
The video, taken during the certification of 2020 presidential election results by Congress, was uploaded to Parler, the social networking platform which has attracted conservative users, and was part of a cache of content captured by ProPublica. 
No videos or photos have surfaced showing the 61-year-old Republican from Fredericksburg inside the building or participating in any illegal activities.
In mid January, Biedermann avoided directly answering Herald-Zeitung queries about what he was doing as the violence unfolded at the Capitol.
"That's old news — why don't you ask about the Legislature?" he said. "That's a shame — you guys are a shame … If you want to know about old news, then just go to the TV where you can watch all the old stuff you want. It's just unfortunate — it's old news."
Five people died in connection with the riot, including one Capitol police officer, one protestor who was shot, and three others who had medical incidents.
Federal investigators have since arrested 315 people who face criminal charges related to the riot — including Treniss Jewell Evans III, 46, of Canyon Lake. 
His complaint said the FBI, through a search warrant served on Google, helped pinpoint Evans' cell phone location during the riot. It said Capitol police surveillance video showed a person matching Evans' description entering the building through a broken window.
Evans, arrested at his Canyon Lake residence on March 3, is charged with obstruction of an official proceeding, a federal felony, and two misdemeanors: unlawfully entering and remaining in a restricted building or grounds and violent entry or disorderly conduct.
If convicted, Evans faces up to 20 years in prison and a $250,000 fine.