Comal County's COVID-19 deaths have climbed to 21, officials said Friday morning, with three new deaths all connected to New Braunfels long-term residential care facilities.
It marks the third straight day the county has reported multiple deaths with the death toll climbing from 9 to 21 over the last week. 
The county added 103 new cases and eight additional hospitalizations on Friday morning. There are now 44 people hospitalized with the disease. Cases have climbed more than 37% over the last week — from 907 cases to 1,245. Two weeks ago the county's case count stood at 552.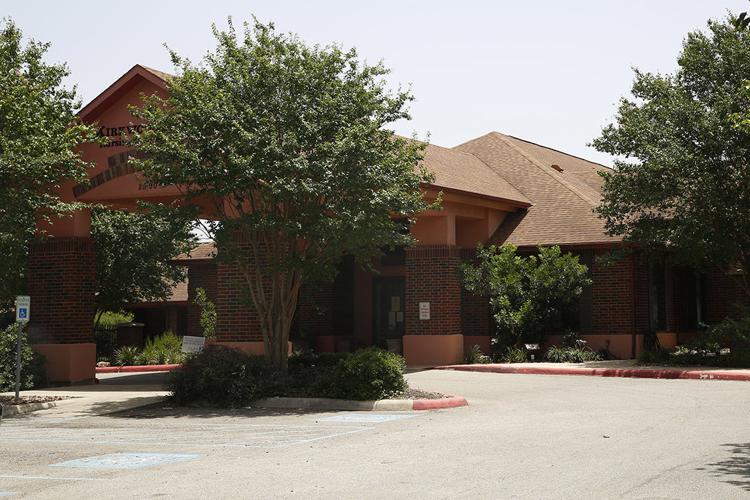 Kirkwood Manor
Two of the three new deaths are connected to Kirkwood Manor in New Braunfels and include a man in his 90s with underlying health conditions who died at the facility on Saturday. A test taken before his death confirmed his positive status on Wednesday, officials say.
The other Kirkwood Manor resident was a woman in her 90s with underlying health conditions who died at the facility on Wednesday.
Kirkwood Manor has reported 35 cases of COVID-19 with 32 residents and three staff members.
Three people from the facility have died over the last week and two have been hospitalized according to county health officials.
"Any time we lose a member of our resident community, it impacts us deeply," said Kyle Martin, executive director of Kirkwood Manor. "We consider those whom we serve at Kirkwood Manor to be a part of our family, and we are grateful to have had the opportunity to be a part of the lives of those who have passed. Our thoughts and prayers are with the families and friends who are grieving their loss."
River Gardens
River Gardens, an intermediate care facility for individuals with intellectual disabilities, was one of the first facilities to be reported with multiple cases.
County officials said a man in his 60s who lived at River Gardens died in a New Braunfels hospital on Thursday. He was the first fatality from the facility.
On Friday county officials said there were now 80 cases at the facility including 58 residents and 22 staff with two hospitalized with the disease.
"We are heartbroken by the recent death of one of our longtime residents at River Gardens," said Mark Lashley, Chief Executive Officer for Caregiver Inc. which operates the facility. "As anyone can imagine, the individuals we serve are like family to us. During these especially challenging times when our state is experiencing record numbers of COVID-19 related deaths, we remain vigilant in preventing the spread of this insidious virus that is especially dangerous for the most vulnerable members of our population."
Long-term residential care
County officials said the office of public health has received information on cases from long-term residential care facilities, but that the numbers might not be entirely reflected in the county's totals because they could include test results not yet confirmed or staff members who live in other counties.
Those totals include:
River Gardens, New Braunfels: 80 cases (58 residents, 22 staff), 1 death, 2 hospitalized
The Heights of Bulverde: 57 cases (33 residents, 24 staff), 6 deaths
Kirkwood Manor, New Braunfels: 35 cases (32 residents, three staff), 3 deaths, 2 hospitalized
Colonial Manor, New Braunfels: 32 cases (14 residents, 18 staff), 1 hospitalized
Hope Hospice, New Braunfels: 7 cases, all staff
Sundance Inn, New Braunfels: 3 cases, all staff
EdenHill, New Braunfels: 2 cases, both hospice workers
Legend Oaks, New Braunfels: 1 case, a resident who has died
Elan Westpointe, New Braunfels: 1 case, staff
Comal County Judge Sherman Krause said officials held a Zoom meeting with administrators to determine what kind of support they would need. 
"It was a very good call," he said. "There are some things we can do as far as providing personal protective equipment, and also trying to clarify what other resources might be available from the state. We hope to keep that dialogue open with those facilities."
The emergency management offices of Comal County and the city of New Braunfels have established a resource center at New Braunfels City Hall. Long-term residential health care facilities who need personal protective equipment and other resources can call 830-221-4618 to request them.
New cases
Of the 103 new cases county officials announced on Friday morning, 86 are confirmed and 17 are probable. Seventy-eight of them are New Braunfels-area residents, 13 are from the Bulverde/Spring Branch area, eight live south of Canyon Lake, three are from the Garden Ridge area, and one lives north of Canyon Lake.
Twenty-nine are younger than 30, 33 are in their 30s or 40s, 32 are in their 50s or 60s, and nine are older than 70. 
Comal County's positivity rate — the percentage of tests with a positive result — is now 14.75%, up from 14.06% on Thursday and 12.67% one week ago.
The county also confirmed 15 more recoveries from COVID-19, for a total of 386. With 21 deaths, the county now has 838 active confirmed and probable COVID-19 cases. Of those, 44 are hospitalized, an increase of eight from Thursday.
Krause urged people to take steps to help limit the spread of the virus, saying that even one death is too many.
"We need to do everything we can to try to minimize the impact this is having on our community," he said. "But it's about (people) having an awareness of what's going on. We should all know what measures there are better available to protect ourselves and our families."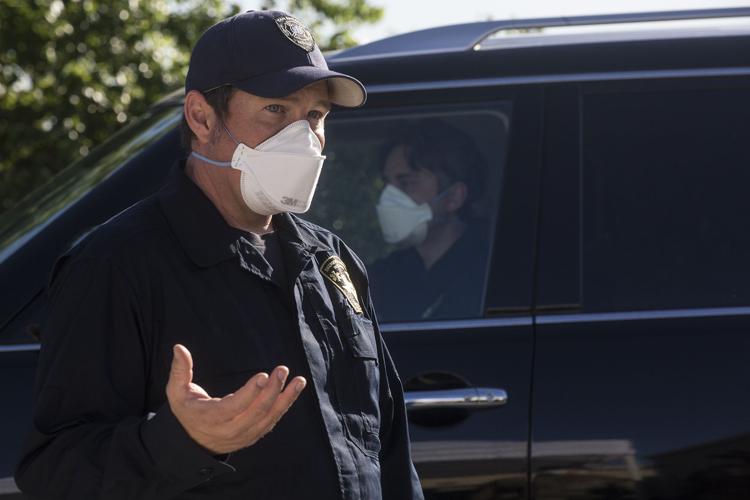 Testing information
As of Friday morning, Public Health has received reports of 8,443 tests conducted with 952 confirmed cases and 293 probable cases.
Residents wishing to be tested for COVID-19 can call the county's dedicated hotline, 830-221-1120, between 8 a.m. and 5 p.m. Monday through Friday.
Krause said the center has been testing between 200-300 people each week while operating two days, but they plan to ramp up a third day once they can arrange it.
"We operate that facility with the city of New Braunfels and it sounds easy to add a third day, but it's not," Krause said. "It does take a lot of staffing to have people out there to do the testing."
He said that as the number of people tested increases, a limitation on testing kits might become challenging.
"We also have been communicating pretty heavily with the state to see if there are any additional opportunities to bring in the one-day testing that we've had four times now," he said.