COVID-19 has paved opposite paths for the area's two public school districts.
New Braunfels Independent School District traditionally launches its school years one day ahead of the surrounding Comal Independent School District, respectively beginning on Monday, Aug. 24 and Tuesday, Aug. 25.
However, Comal ISD's 2020-21 school year indicates families with 67% of district students prefer it begin in classrooms — which NBISD, due to safety concerns, won't do for at least three weeks into the fall.
On Friday, when Texas set a daily record with 174 virus deaths and confirmed more than 10,000 new COVID-19 cases for a fourth consecutive day, public schools got the green light to delay in-person openings to cap the resurgence of coronavirus in the state.
The Texas Education Agency, which oversees 5 million students in nearly 1,200 public school districts, updated back-to-school guidelines specific to online-only instruction, which it said could extend to eight weeks into the school year.
NBISD could delay foot traffic
Communications Director Rebecca Villarreal said the district will consider approving remote learning options at a special trustees meeting on July 27.
"The board will consider the remote-only, start-of-school plan during a special meeting scheduled then," Villarreal said. "With approved waivers now available from TEA as of Friday, NBISD schools could remain remote-only for up to eight weeks, if the board and administrators saw the need." 
Superintendent Randy Moczygemba led the district's second 'Roadpath to Reopening' Zoom session, attended by more than 900, Wednesday evening. He will recommend district facilities remain closed to foot traffic and remote learning available to all students.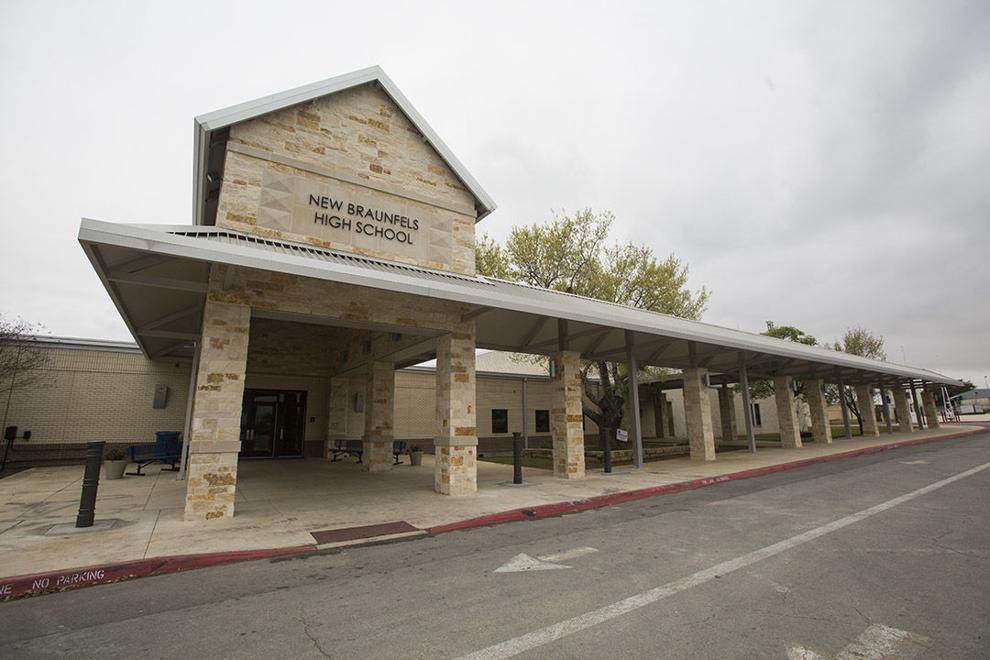 "As I said last week, before the pandemic the No. 1 goal of TEA and NBISD were to provide the best quality education to our students," he said. "It's what drives this and why we're — but it now ranks behind the safety of our students and employees."
Moczygemba said his recommendation was influenced by COVID-19 parameters set by the U.S. Centers for Disease Control and Prevention (CDC) and World Health Organization (WHO). 
That guidance, advice from local health authorities and reviews of trending area COVID-19 cases figured into two of four CDC-defined parameters the district valued — the doubling of cases in NBISD's two-county area over eight days, and daily escalations in positivity rates — positive cases divided by total tests. All, he said, landed NBISD in what he termed as the COVID "red zone."
"Based on those parameters, we will be limiting instruction to remote learning during the first three weeks of this school year," he said. "This is not a political decision but one based on parameters coming from health experts — and they are they are the people we rely on."
Moczygemba said the district will review reopening plans when it sees a significant drop in the positivity rate, now at an all-time high of 17% in Comal County on Friday and triple the WHO recommended 5% for schools considering resuming on-campus activities.
"I know this is politically charged but right now, Texas is a hot zone in a red zone — and a state with the highest risk for transmission for person-to-person COVID-19 contact," Moczygemba said. "I have two grandchildren in our district; their safety and health is as important to me as your child's to you — and we're going to make our decisions with that reality in our minds."
Comal ISD openings blocked
Meeting Thursday night, Comal ISD trustees and Superintendent Andrew Kim pledged to move forward with a plan to begin on campus on Aug. 25. 
"There is so much that is going into this, and we do have a plan for the successful reopenings of our schools this fall," board President David Drastata said. "And it's our intention to move forward with a combination of in-person and on-line instruction. "But this is changing daily — not many know how much this has changed since the spring."
However, Bexar County late Friday issued a health alert that prevented openings of all public school campuses, which will affect five CISD campuses, said Steve Stanford, the district's communications director.
"I want to state I disagree with this directive," Kim said in a letter emailed to parents Friday night. "The district did not have input into this decision or have an opportunity to share our plan for returning to on-campus instruction with Bexar County health authorities."
Stanford said the district will address Comal ISD schools affected by the order — four elementary schools and a middle school — this week. He said a survey, continuing through July 20, has indicated 67% of parents and students thus far preferred on-campus instruction. 
However, many families of the 25,100 students expected this fall also are inquiring about extracurricular activities — band, volleyball and football that are regulated by the University Interscholastic League. The UIL suspended on-campus summer workouts after the spike in statewide virus cases. 
"I don't want to minimize the pitfalls of going without extracurricular activities and the mental health effects cause by strictly all-virtual learning," new Trustee Russell Garner said on Thursday.
Social media reaction within the district's 589-square-mile, five-county zone has been split — but the board was unified on Thursday. 
"Our job is to educate our children — and we need to give them the best opportunity as possible," Trustee Michelle Ann Ross said. "We've got to get our kids back on our campuses. While we did a good job on remote learning (last spring) we've got to get them back in the classroom."