Colette Nies never expected her volunteerism to turn into a philosophical battle that could change the city of New Braunfels.
Nies, a Democrat fresh off losing to Precinct 3 Commissioner Kevin Webb last November, applied for a mayoral appointment to the city Housing Authority Board of Commissioners for a term ending in January 2023.
"Affordable housing was part of my election platform," she said. "I used to testify before the Texas House and Senate on those issues — it was in my wheelhouse.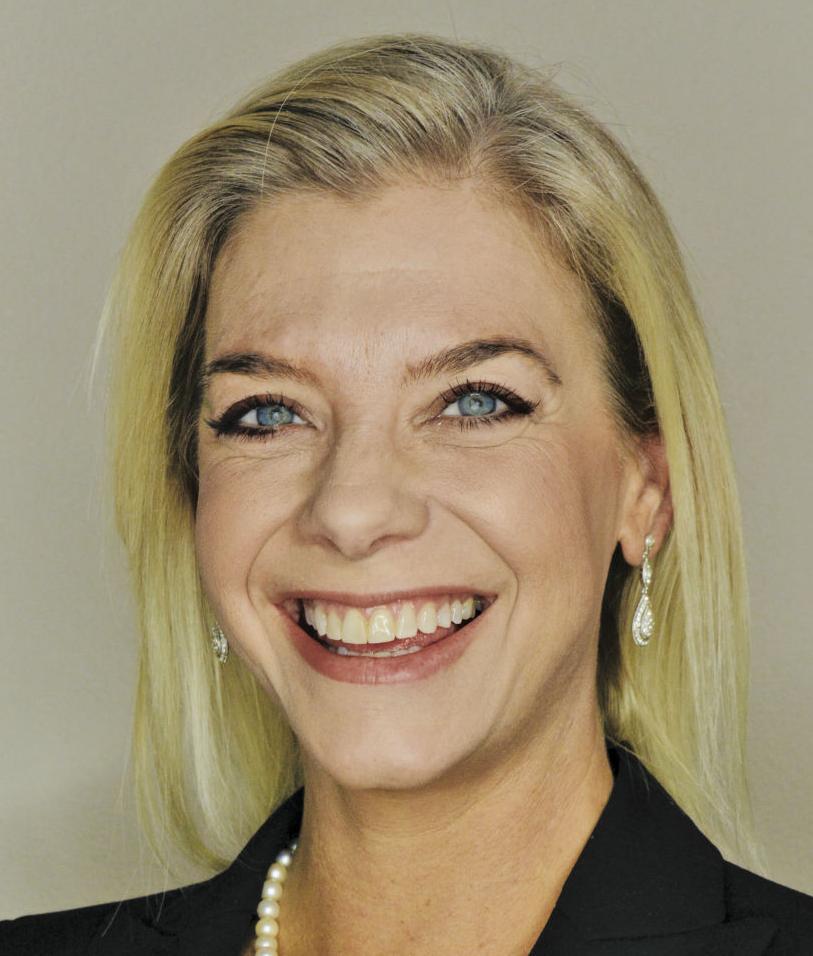 "My latest board position was up and felt I could make a difference being on another board (Heritage Commission), which is why I applied for the housing board."
Nies said Mayor Rusty Brockman selected her over two others, perhaps because they had previously served together on other boards. Five housing authority commissioners serve two-year staggered terms, with one a city housing authority tenant and the rest selected at-large.
It's the only city board member selected through mayoral appointment and doesn't require approval by New Braunfels City Council. For transparency's sake, it was placed on the council's Jan. 25 consent agenda but withdrawn after a series of emails received that day by Brockman and other council members.
It was the first time since 2017 a mayoral appointment was either shelved or denied by council, and created a firestorm not only against Nies, but how the city selects members for boards and commissions.
"We just work for a living — we don't know a lot about civics, but we can see what you pulled on us," said Timothy Davis, among a large contingent opposed to Nies' selection, during the Jan. 25 council meeting. "You don't want us to speak because we're going to drag someone through the mud. Y'all should have done your due diligence and checked her background better.
"What I'm upset about is the shady, behind-the-backdoor stuff that's going on in this city – it needs to stop. We're tired of seeing this in our national government and don't need it here in New Braunfels.
"You knew we were coming here and knew we were going to make a fuss. We're just going to come back and do it again. You just energized us even more to come back, with a louder voice and with more people.
"We want you to work for us — we are the citizens. We've been drug through the mud, and 72% of Comal County knows who we are. We're good people who want to be heard and want good people running our city."
The 72% reference was percentages President Donald Trump posted in Comal County in his 2016 victory over Hillary Clinton.
"We'll be back, but next time with a bigger voice," Davis said.
'God-fearing' candidates need apply
"For me, I would prefer Christian and God-fearing candidates to be appointed to leadership positions in our city," John Kennedy said during the Feb. 22 meeting. "I believe in God and Jesus Christ — which is my faith. But I would like to see individuals that will do what's right."
In the months since the Precinct 3 campaign, Nies and Webb both credited each other for opposing each other on issues. Nies said Webb had nothing to do with a slew of attacks, often posted on Facebook, that questioned her integrity and connected her with "leftist" political organizations such as "Living Blue in Comal County."
"They've been at this for more than a year now — I never publicly responded to it except filing a report with the Anti-Defamation League," she said. "That was because of the stuff they were doing — sending stuff to (people) saying I was a drug dealer or a prostitute."
Nies openly admitted her background, which mostly were charges she said stemmed from an attempted sexual assault she experienced during the early 2000s. Those charges didn't bar her from becoming a foster parent, a process that requires rigorous state and federal background checks.
"It's impossible to foster a child without them," Nies said.
She's a doctoral candidate with Masters degrees among several other certifications in divinity, ministry and social work. She's also a business owner and a single mother to a foster daughter.
"When I applied in December, all of my qualifications fit," she said, adding Brockman encouraged her to apply.
"What's disturbing to me is the last council meeting — the people opposing my appointment kept bringing up background checks, as if to keep saying it creates facts that don't exist."
Nies said during the campaign she was terrorized, mostly through cyber-bullying that intensified following the withdrawal of a New Braunfels doctor as a COVID-19 consultant for the Comal Independent School District after her alleged connection to a series of racist posts went public on Living Blue's Facebook page.
"The only time I responded was with an op-ed piece (for a website) that talked about cyber hate and teen suicide," she said. "I never thought this would all happen again after I applied for the housing authority."
Nies said those raising her criminal background are casting a smokescreen that could deny future applicants seeking to serve the city.
"There's nothing in my background I'm ashamed of," she said. "To get a foster license, you have to get FBI and Texas Department of Public Safety checks, fingerprints, and so did my family back in 2019. I haven't had so much as a speeding ticket since then."
New selection processes
City council elections and selections to city boards and commissions are supposed to be non-partisan. While that's rarely the case with the former, it usually is for the latter. Brockman and council members put off the appointment until the Feb. 22 council meeting, with Brockman asking city staff to review the selection process.
"There were questions raised about the process and the reason why I asked staff to help me understand it a little better," Brockman said.
Assistant City Manager Jordan Matney reviewed the various board positions and their appointments through six methods: city council; councilmember; city manager (with city council confirmation); mayoral, with and without council confirmation; or through city commission, board or committee.
Of the city's 31 boards and commissions, 21 are selected by city council and the rest through the other five methods. Vacancies are posted for 30 days and applicants are screened for qualifications but do not undergo criminal background checks. Selections are notified of their appointments and asked to take Open Meetings Act training and take oaths of office.
Matney said the city recently procured software to help it author a new application process that could begin in late March, pending council approval. Recommendations also set term alignments, with appointments filled in the summer and fall months rather than throughout the year.
"Background checks are not going to be part of the policy and are not going to be part of the procedure," Brockman said. "This is a mayoral appointment, which does not require council action or approval but always has gotten council approval.
"Prior to this council, Mayor (Barron) Casteel always brought them to council for discussion and action. That is because of the transparency that has been in place for a long time, and will continue forward with this current council and city staff."
Brockman reopened applications for the housing authority commission position.
"I am restarting it for this particular board," he said. "There were three applicants who submitted their applications in January, and we will keep their applications active."
District 5 Council Member Jason Hurta asked Brockman why he was restarting the process.
"It was the fair way to do it for our community, not taking anything away from the three who applied," Brockman responded.
Hurta then asked, "So the precedent you're setting here is if you don't get enough people, or the right people to apply for a position, you're just going to have a redo? That's what I'm concerned about."
Matney indicated more than 300 residents serve as unpaid volunteers on city boards and commissions. Brockman said it's hard enough to find applicants for those positions as is, which is why he chose not to further complicate the process.
"I'm caught off guard with this — people who want to serve on these boards and commissions know where to find the (postings)," Hurta said. "Now, all of a sudden, when it's worked in the city for so many years, we're going to revisit the process?
"It just doesn't smell right to me."
City Attorney Val Acevedo explained the mayor's actions were indeed legal and he had every right to start the process all over again. The next quarterly housing authority board meeting is in April, giving council time to approve the new guidelines.
What's at stake?
By the mid-February deadline, 13 candidates filed in May elections for City Council and public school board trustees — by far the most in one election since the late 1990s. The Feb. 22 council meeting lasted more than 4 1/2 hours as 18 speakers expressed opinions in favor or against Nies and the city's board selection process.
"This feels like if you can send enough emails and can bully people, you can change a system that has worked great without any factual data behind it, which is disturbing," Heather Olsen said at the meeting.
Lauren Alaniz agreed against changing the city's method of selecting board members, but painted an overall picture of what's at stake in New Braunfels.
"But I also don't think a 20-year-old misdemeanor should rule someone out; a felony conviction would," she said. "Everybody who puts their foot forward as a Democrat — are they not allowed to serve their cities?
"I don't want to hear anybody else complaining about appointments unless they are willing to put themselves forward to serve. Volunteering for elections last year (illustrated) both political parties have to be represented.
"There's no opposing side. We're all good citizens of this town. All of us who worked that election enjoyed working together. It was good to get out of those individual chambers and interact with others, and you realize they aren't the demons you thought they were."
Editor's note: This story was edited to clarify that Nies said she was the victim of an attempted sexual assault.