Several local homeschool students are advancing to regionals for a robotics competition, using skills for on and off the playing field as a team to get there. 
Fulminata Robotics is a recently created student-led, parent-sponsored nonprofit in the New Braunfels and Seguin area that teaches skills in science, technology, engineering and math (STEM) and marketing.
The local team of five won the top award at the Central Pentaplex League Tournament in San Antonio and will advance to regionals to compete against 37 Texas teams on May 22.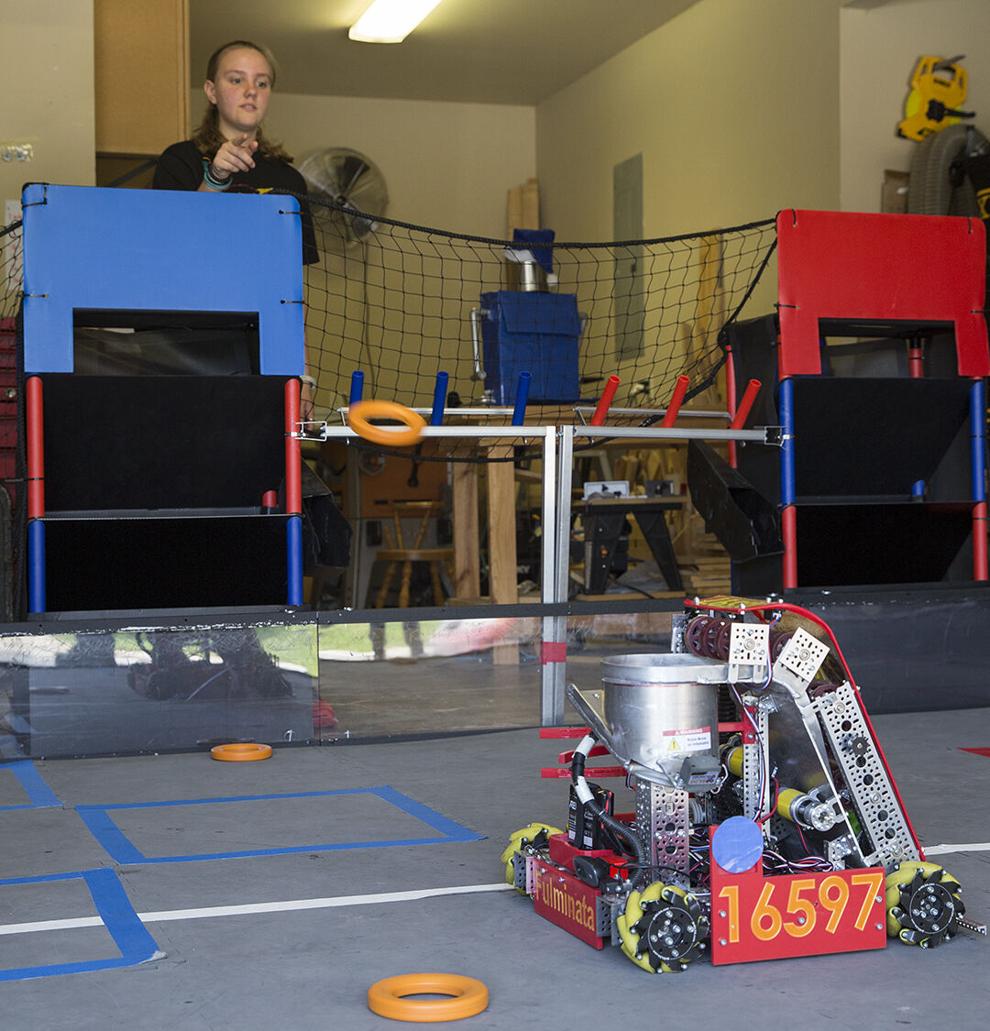 Fulminata Robotics parent sponsor MelRae Ambs said she is proud of the kids who excelled.
"It was about connecting with the community and giving back. In the COVID year it was quite a challenge," Ambs said.
FIRST Tech Challenge is a robotics competition by FIRST, a nonprofit and global robotics community that engages young people in science and technology mentor-based programs. 
The competition gave 19 Central Texas teams tasks their robots must complete. The team was tasked with building a robot that could shoot foam rings five inches in diameter into a small goal.
Because of the pandemic, this year's FIRST Tech Challenge World Championship was canceled, so regionals are the highest level.  
For regionals, they will compete against 37 teams and are awaiting the task prompt for their next robot.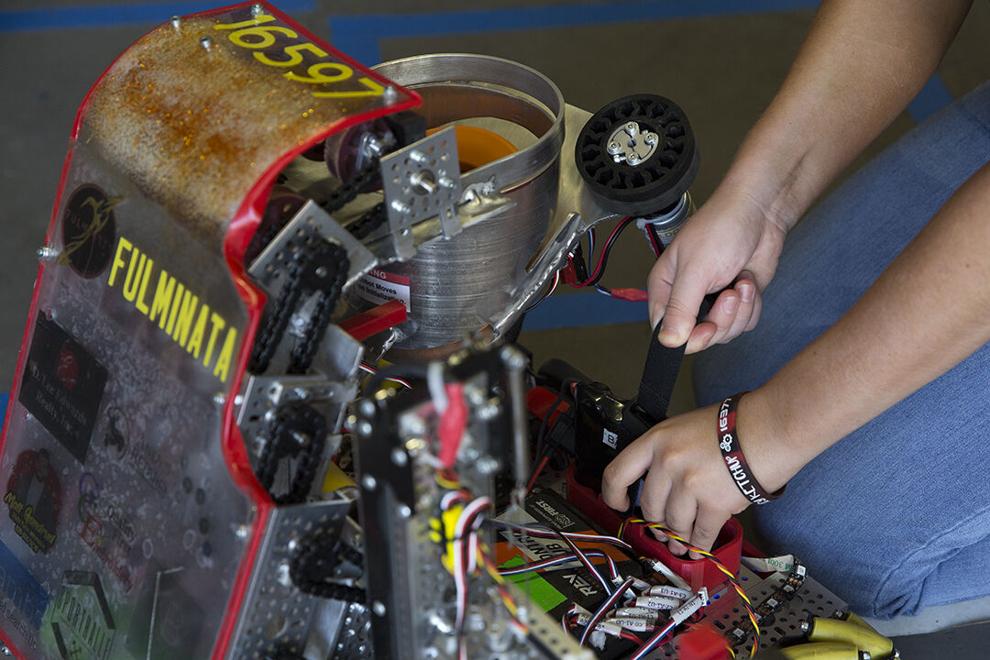 Ninth grader Boen Kelly, the main programmer, and eighth grader Clara Kelly, who does computer and design and helped with advertising, are the senior team members. 
The team also includes ninth grader Heather Stryker, who does wiring, eighth grader Chloe Ambs who builds some of the desktop publishing and seventh grader Caleb Ambs, intake and desktop publishing. 
The robot they designed was not from a kit but from parts they bought and put together. 
"We're a community team and we have big challenges since we aren't funded by a school," Clara Kelly said. "We did outreach to corporate sponsors and local businesses. We want them to help us and we want to give back to the community."
It took dozens of phone calls and several rejections before they secured several local sponsors, including Feller Roofing and NB Signs & Designs.
They came up with a prototype of cardboard and wood, which Clara said was a challenge putting into reality. 
Boen Kelly, who is the main programmer, said unlike the previous competition year, this time around they stuck to a set goal and did not get lost in the idea process. 
He said there is not a hierarchy in the team and everyone can do something.
"What's so great about FIRST is everyone is able to learn everything, everyone can do everything," Boen Kelly said. 
He said he is proud of the team and is confident they will do well at regionals.
"I'm really excited and really confident about this," Kelly said. "We won the Inspire Award in our league and we were actually first ones to advance to regionals and we've never had that before."
They also won the prestigious "FTC Inspire Award" based on their community outreach, from pitching proposals to local businesses to supporting the community through fundraising. 
Giving Back
The nonprofit, founded by Ambs and the team of students, teaches local students from different schools about engineering as well as how to pitch ideas to local businesses and garner support for projects and philanthropy.
In the fall, the robotics team began workshopping an idea to raise money for local police stations. 
They partnered with the police department for its "Blue Santa" program. They set up cardboard "robots" around participating businesses where patrons could scan a QR code and donate money through PayPal. 
They raised more than $1,500.
"We wanted to be the top team, the people who were known for outreaching in the community and building an awesome robot at the same time," Boen Kelly said.
They also reconstructed and rewired the cabling and technology for a local church's audio, visual and lighting systems after it was damaged by the February winter storms. 
Looking to the Future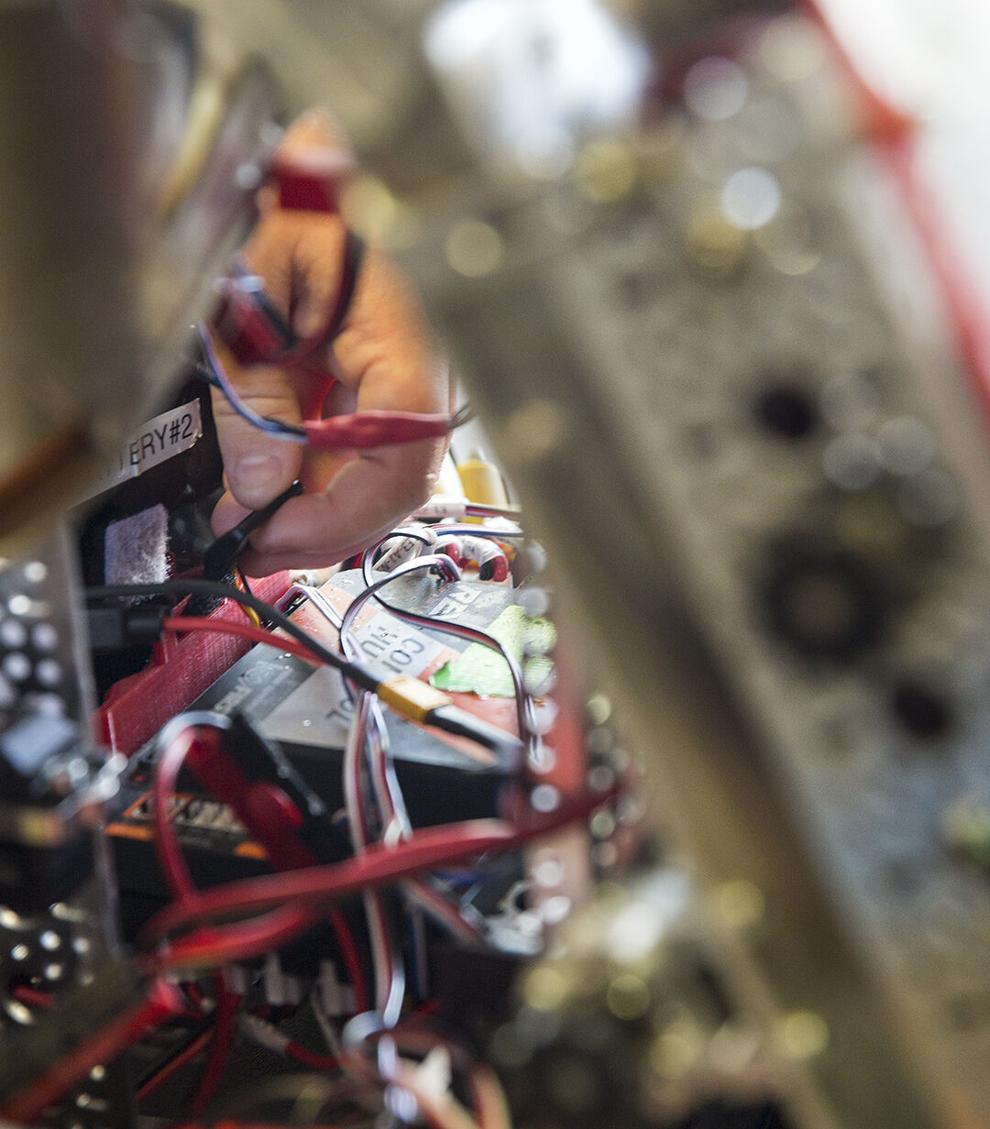 After setting up the nonprofit Fulminata and engaging with the community, the team is hoping to reach its goals, both as a team and individually. 
They are learning coding and will learn about welding in the future. They also hope to spread STEM education in various subjects, such as 3D Printing, computer-aided design and drafting, wiring, programming, machining and fabrication. 
They have their own YouTube channel where they teach these skills and an active social media. 
Team members said they hope to go into various fields, from electrical engineering to marketing and advertising.
"I really enjoy the technical aspect of robots and I'm interested in getting into outreach and letting people know what we're doing and how awesome it is," Clara Kelly said.
Chloe Ambs said all the skills they learned along the way makes them equipped to do almost anything they want. 
"There's a ton we can be learning from STEM and tech marketing," Ambs said. "And talking to people is a solid thing to go into. It will help so much into the future and our chances are wide open, everything is wide open."