Taxable values across most of the area rose between 12-14% according to figures recently released by the Comal Appraisal District.
The district, which assesses and certifies values of taxable properties for nearly three dozen taxing jurisdictions, last week released district-wide taxable values as of Jan. 1, 2021.
Chief Appraiser Rufino Lozano said 2021 certified values for county taxing entities saw overall average increases between 12% and 14%.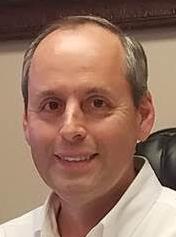 The city of Spring Branch and Emergency Services District No. 5, serving the Bulverde area, each saw increases of more than 22%. 
Pending final results from cases under protest, Comal County's 2021 net taxable values rose by 14.44% — from $21.267 billion in 2020 to $24.337 billion, with city of New Braunfels values up by 12.72% (from $7.851 billion to $8.850 billion), according to the CAD.
New Braunfels Independent School District net taxable values increased by 12.57% (from $5.129 billion to $5.774 billion), and Comal ISD's rose by 15.18% for maintenance/operations (from $16.163 billion to $18.616 billion) and 15.12% for interest and sinking (from $16.231 billion to $18.686 billion). 
CAD's 34 taxing entities include all or parts of the cities of Bulverde, Fair Oaks Ranch, Garden Ridge, Spring Branch, Schertz and Selma; Comal County's seven emergency services districts; Johnson Ranch and Meyer Ranch municipal utility districts; Comal County Water Improvement Districts No. 1 and No. 6, Lake Dunlap's and York Creek's WIDs, and the Boerne and Wimberley ISDs.
"Only the city of Selma actually saw a decrease in values this year," Lozano said.
The CAD certified values on July 20 and distributed them to taxing entities by July 22. Of 17,107 protests filed in 2021, 7,427 were from residential property owners, 3,756 from commercial properties, and 5,924 protests from vacant and rural properties. 
Lozano credited staffers for resolving 75% of protests prior to reaching formal hearings conducted by the CAD's Appraisal Review Board (ARB).
"I'm extremely proud of the hard work, dedication and effort they made in resolving most protests to ensure a timely certification," he said.
Tax office calculating rates
Comal County Tax Assessor-Collector Kristen Hoyt said her office is currently calculating "no-new-revenue rates" and "voter-approval rates" for each of the 22 taxing units contracted with the tax office for collections. Prior to Senate Bill 2, the rates were commonly known as the "effective" and "rollback" rates. 
"It is the job of the tax assessor-collector and the tax office to use the certified values of each entity to help calculate the rate that will generate effectively the same amount of revenue for the taxing units as they received in the year prior (no-new-revenue) and the rate that will trigger and election (voter-approval rate)," she said.
Hoyt said certified rolls aid in helping each taxing unit determine no-new-revenue and voter approval tax rates for the upcoming 2021 property tax year. Each entity calculates both tax rates as soon as possible after certified rolls are released to formulate proposed rates and schedule public hearings.
Taxing units that contract with the Comal tax office include Comal County, the cities of New Braunfels, Bulverde, Garden Ridge, and Spring Branch, the Comal and New Braunfels ISDs, and the emergency services and water districts. Most also calculate rates from certified rolls compiled by appraisal districts in Hays, Kendall and Bexar counties.
Hoyt and Lozano said taxing entities set budgets and tax rates through the Truth-In-Taxation process. Taxpayers can visit comal.truthintaxation.com to find an estimate of taxes owed once each entity has input their rates.
The website provides information on appraised values for each property and will calculate an estimate based on the rates provided by the taxing unit. It also gives a heads-up on taxing entities' proposed tax rate changes and scheduled public hearings.
"Senate Bill 2 was passed to improve transparency in the tax rate calculations for each taxing unit. The Truth-in-Taxation process give taxpayers awareness of tax rate proposals and their opportunities to limit those increases," Hoyt said.
Tax rates for each entity must be submitted to the Comal County tax assessor-collector and tax office by Sept. 30. Once tax rates are received, the tax office can begin creating the tax statement to be mailed, Hoyt said.
Appeals process
Lozano said appeals of appraisals are also critical to taxing jurisdictions, many of which will be developing and adopting budgets over the next three months.
"The last part of the process is the tax rate adoption which takes place during late August and into September, which funds the budget that is adopted by the entity and any debts or bonds the entity has," he said. "Both are just as important and sets out how much property owners will be paying in taxes and potentially how quickly the community can grow."
Lozano said the final 2021 tax numbers would become official after the ARB has determined all appeals.
"This year we had 17,107 protests filed, with a majority of protest filed just before the May 17 deadline," Lozano said. "Regardless of the date filed, we try to get everyone on an informal meeting with staff and then a formal hearing with the Appraisal Review Board if a settlement is not reached with staff."
Lozano said as of Tuesday, there were 2,112 appeals pending for hearing dockets. 
"Hearings are still being conducted and are expected to be completed before the end of August," he said.
Lozano said that the CAD's additions of the Telephonic Conference Call (TCC) service three years ago and the virtual meeting platform implemented last year have helped process protests more quickly. The service, utilized by 91 property owners last year, had 507 teleconferences scheduled for use this year.  
"Although the CAD has taken health and safety measures to try and prevent the spread of the COVID-19 virus, everyone that has requested a 'face-to-face' hearing has had an opportunity to an informal meeting with our appraisers or appear before the ARB, however we still have a large number of people requesting to reschedule their hearing," Lozano said. "We strongly urge everyone to appear for their hearing and if they have concerns regarding possible infection or simply cannot make it to the hearing, they can also appear by teleconference call, by affidavit, or have an agent appear on their behalf."
Lozano asks property owners with questions to visit links at the appraisal district's website, www.comalad.org or send emails to comalad@
Hoyt urges they also visit the county's new tax website, www.co.comal.tx.us/tax.