Texas Rangers on Friday returned the second suspect charged in the 1986 slaying of a Houston man at a Canyon Lake campsite to the Comal County Jail.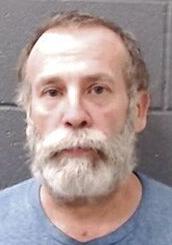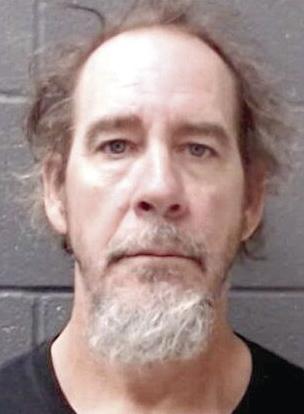 Jennifer Smith, Comal County Sheriff's Office public information officer, said Mark Allen Gatten, 57, of Quaker City, Ohio, was extradited to Texas on a warrant signed by Ohio Gov. Mike DeWine earlier last week.
In May, Gatten and Tracey Keith Loy, 56, of St. George, Utah, were charged in the slaying of Charles Robert Hardin, 56, of Houston, whose body was found Aug. 26, 1986 at a camping location in
Jacob's Creek Park, on the east end of Canyon Lake. 
Smith said Texas Ranger Joshua Ray, who helped resurrect the cold case, accompanied Gatten from the Guernsey County (Ohio) Jail and booked him into the Comal County Jail on Friday, where he remained Tuesday under $500,000 bond. Loy, who was extradited to Texas on May 31, also remains in the county lockup under $80,000 bond.
On June 3, the CCSO said DNA evidence from the crime scene, processed at the Texas Department of Public Safety crime lab in Austin, identified both men as persons of interest. Subsequent interviews led to their arrests on murder charges, with warrants served in their cities and states of residence on May 27.
The Herald-Zeitung reported that CCSO's investigators called to Hardin's campsite at 10:30 a.m. on Aug. 26, 1986 found Hardin's partially decomposed body inside a tent, "bound hand and foot, with strips of a bed sheet around his neck." 
An autopsy confirmed Hardin's death as a homicide by asphyxiation and that he had been dead between six and seven days when his body was discovered. Investigators then sought information on a blue, four-door 1983 or 1984 Chevrolet Celebrity sedan last seen near Hardin's campsite the day before his body was discovered.
Last spring, after 35 years, Sheriff Mark Reynolds said Ray began working the cold case.
"We are very, very fortunate to have him working out of our office," Reynolds said. "He asked us for some of our unsolved murders and through the cooperation with our office and the Texas Rangers, he started looking into them. One of his case reviews led him to see if he could resubmit some of the DNA evidence from the crime scene, which led him to persons of interest."
CCSO on Tuesday had no comment on Gatten's extradition. In June it credited the Texas Rangers, St. George Police Department, Utah State Bureau of Investigation, Guernsey County Sheriff's Office and the Ohio Bureau of Criminal Investigation for their assistance in the investigation.