Comal County officials have launched a COVID-19 vaccine standby list for residents who meet the criteria in Phase 1A and 1B of the state's vaccination plan. 
Qualifying residents who are interested in receiving the vaccine can visit the Comal County website to enter their information and be placed on the list.
"It appears Comal County will receive weekly vaccine allocations, but we still don't know how many we'll receive," said Comal County Judge Sherman Krause. "That decision is made by the state on a weekly basis. This Standby List will give people who have expressed interest in receiving vaccines a way to sign up. As we get more supply, we'll use this list to schedule residents for appointments."
Phase 1A recipients are front-line healthcare workers and residents at long-term care facilities, while people over 65 and people 16 and older with a chronic medical condition that puts them at increased risk for severe illness from COVID‑19 are considered 1B recipients.
According to officials, COVID-19 vaccine doses are very limited. Residents will be contacted to schedule an appointment for the COVID-19 vaccine as the County Health Department receives supply. 
Signing up for the vaccine standby list does not guarantee residents will receive a vaccination from Comal County, officials said. Vaccines will be distributed to the public as they are received by the county and according to all state distribution guidelines. 
Officials said they were working to establish a call center soon to accept people to the standby list and would announce details when they become available.
Last week the county ran a mass vaccination test to demonstrate that it could give shots to large numbers of people in a quick and efficient manner, but officials say that still requires the state to provide those vaccines. 
Officials said residents should continue to look for alternative vaccine locations, such as their primary medical provider or larger mass vaccination hubs.
Krause on Monday said the county recently received another 500 doses of COVID-19 vaccines and expected to see more in the coming weeks.
The county received 700 doses last week, with 200 receiving first-dose inoculations at the first vaccine clinic last Thursday at the Civic/Convention Center. Krause said the event proved the county could conduct mass vaccinations.
New cases, more fatalities
Comal County's COVID-19 fatalities rose to 242 on Tuesday morning as officials reported the deaths of three New Braunfels residents.
County health officials said the deaths took place at New Braunfels hospitals and included a woman in her 60s on Jan. 18, a man in his 60s on Jan. 21 and a woman in her 50s on Jan. 23.
Comal added 114 additional cases of COVID-19, with 38 of those confirmed, 75 probable and one suspect case. 
The county also added an additional 89 recoveries from the virus, bringing that total to 6,818. There are now 713 active cases of the virus. 
Most of the additional cases come from New Braunfels, which made up 87 of them, with another 14 from the Bulverde/Spring Branch area, seven from north of Canyon Lake, five from the south of it and one from the south Comal County/Garden Ridge area.
The largest number of new cases came from people in their 50s and 60s with 37, followed by people in their 30s and 40s with 36, people in their 20s with 16, people under 20 with 19 and six people 70 or older.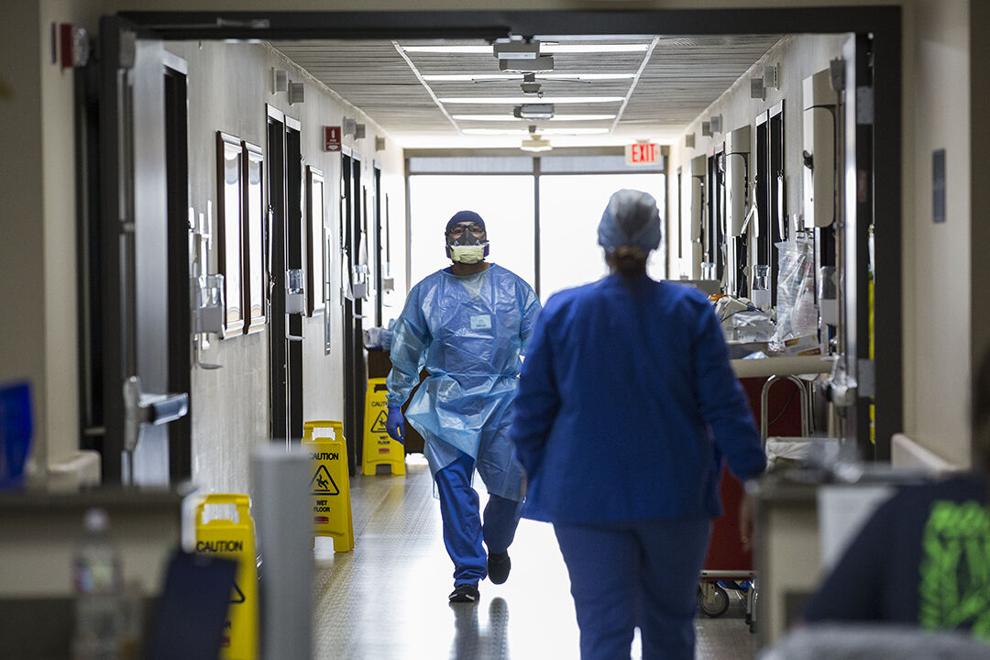 The number of COVID-19 patients hospital beds across the region Tuesday remained above the 15% threshold that triggered tighter state restrictions late in the year, which closed bars and curtailed capacity limits at other businesses.
The percentage of hospital beds taken by COVID-19 patients in the 22-county region, which includes both Comal and Guadalupe counties, stood at 23.72 Tuesday, slightly lower than the rate of 23.98% Monday.
According to county officials, 81 of its patients are hospitalized with the virus, while local hospitals reported caring for 80 COVID-19 patients. Twenty-three of those are in intensive care and 18 are on ventilators.
Local hospitals are caring for a mix of local and outside patients, and officials have said that some of its patients may be treated at outside hospitals. 
Tighter restrictions in the region would be lifted after it sees hospitalizations drop below 15% for seven consecutive days.
The county's seven-day molecular positivity rate on Tuesday stood at 51.13%, while the antigen positivity rate was 6.41%. Health officials have said that the molecular rate — with a test that's more accurate but takes longer to process — can be misleading because so few are taking it. The antigen test is quicker but less accurate.
Those wishing to be tested for COVID-19 can call the county's dedicated hotline, 830-221-1120, between 8 a.m. and 5 p.m. Monday through Friday to schedule an appointment. Testing is only done on Tuesday and Friday and requires an appointment.